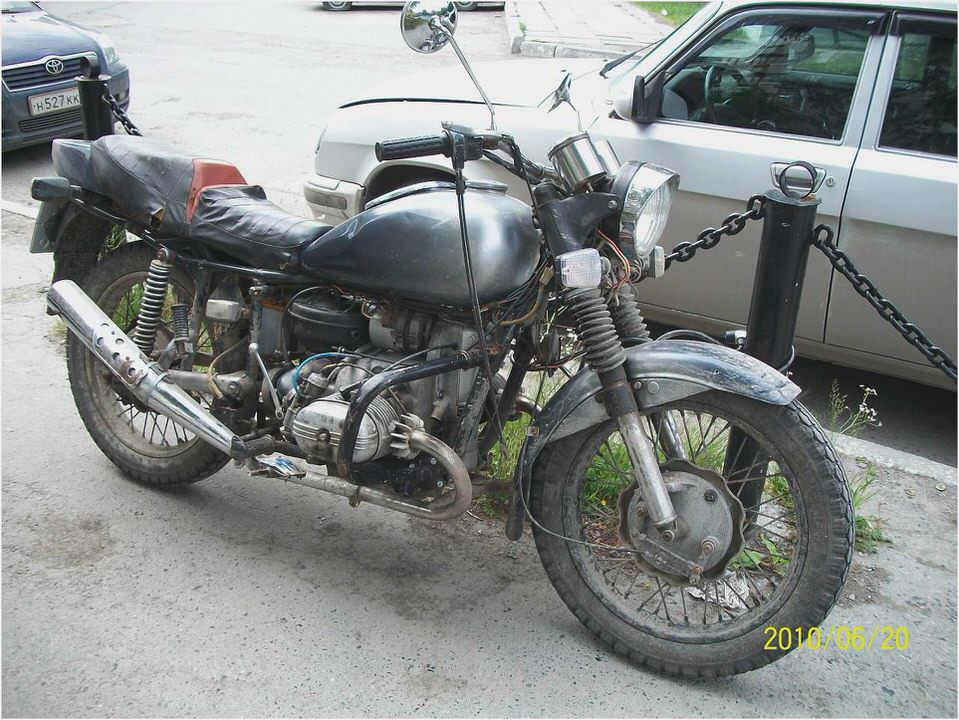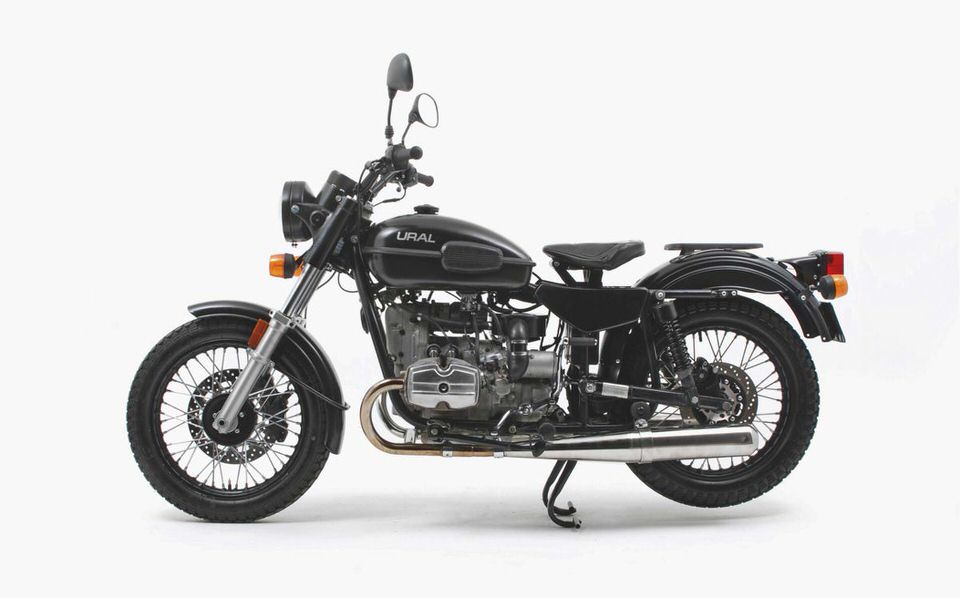 2010 Ural sT Review, Continued
Bottom Line: A Hearty, Visceral Ride Not for the Faint of Heart
Chances are you'll either get the Ural sT, or you won't: riders looking for seamlessly smooth, fill-it-with-gas-and-twist-the-throttle mindlessness will likely find the sT too rough around the edges for their tastes. On the other hand, motorcyclists with a soft spot for viscerally mechanical machines that require a little bit of attention won't sweat things like the stuck throttle I experienced, and will gladly roll up their sleeves for a bit of roadside tinkering before they reach their destinations.
The Ural sT even makes retro-style rides like the $7,699 Triumph Bonneville and $8,990 Moto Guzzi V7 Caf- Classic seem sleek by comparison. The sT's rudimentary suspension, porcine proportions, and somewhat awkward ergonomics will likely tick off those accustomed to more streamlined rides.
But those seeking old school design with the peace of mind a two year factory warranty offers will find that the Ural sT captures a golden era of motorcycling in a package that's unlike most anything else on the road. Those bold enough to buy into a brand that's head-snappingly nichey just might find two-wheeled nirvana aboard the Ural sT. Individualists unite: in the process of ditching the sidecar, Ural's new solo motorcycle may leave most riders scratching their heads, but it also manages to appeal to a minority of traditionalists seeking a brand and a lifestyle like no other.
Specifications
A shot of the sT, with optional equipment including gloss red ($255), select chrome parts ($105), center stand ($105), stainless steel cylinder head bars ($125), stainless passenger handles ($60), and upswept pipes ($215).
Photo © Vladimir Pavlenko
Price: $6,999 (base), $7,979 (as tested)
Engine: 745cc, air-cooled horizontally opposed boxer-style, with electric and kick start
Output: 40 horsepower at 5,600 rpm, 38 ft-lbs of torque at 4,500 rpm
Transmission: 4-speed manual with dual-disc dry clutch
Final drive: Shaft
Front suspension: Telescopic 40mm Marzocchi forks
Rear suspension: Dual Sachs coilovers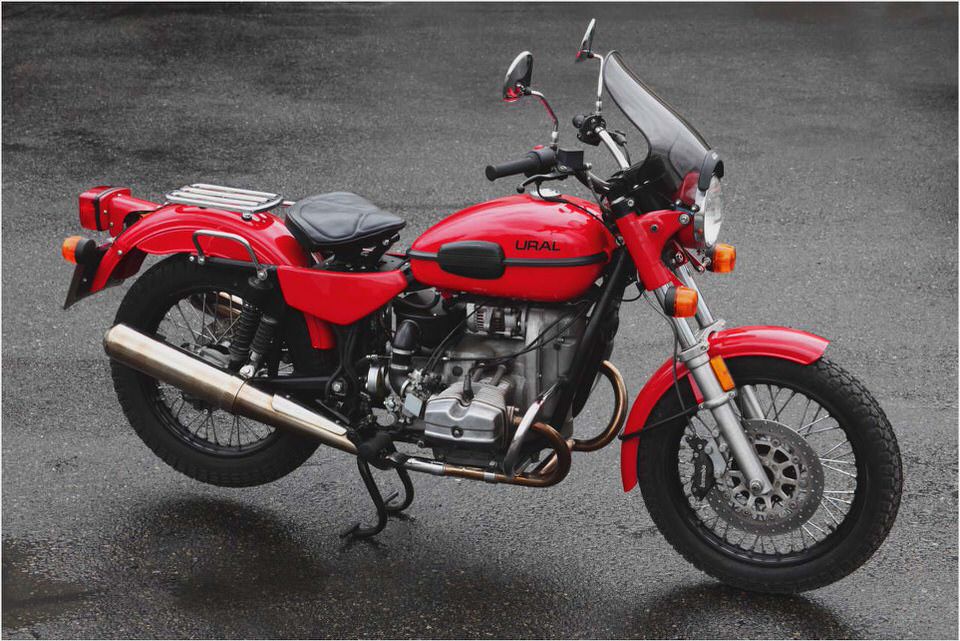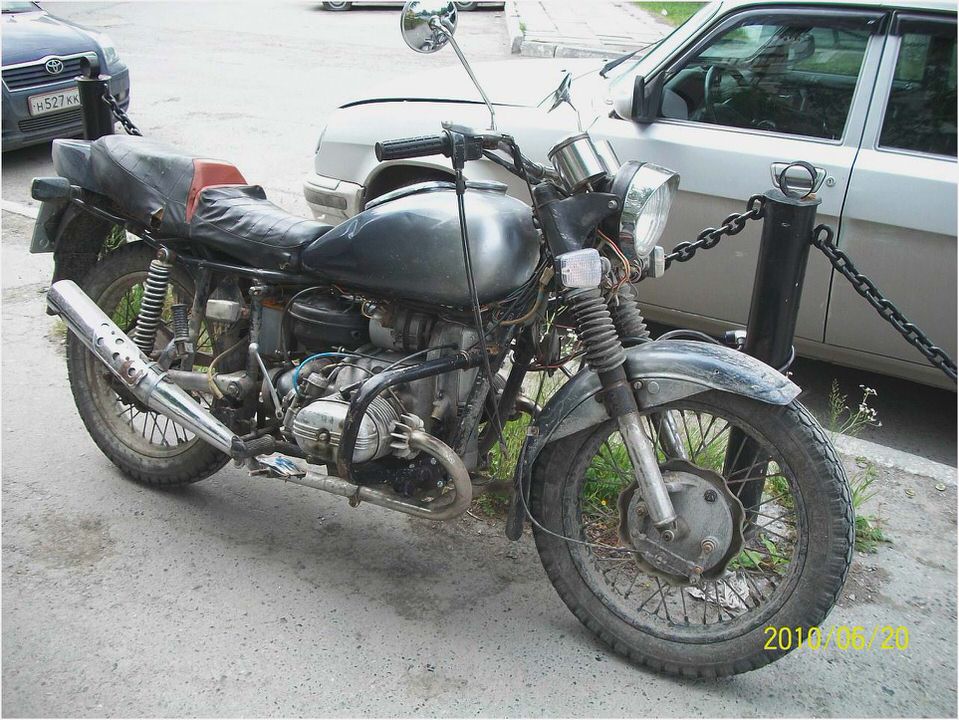 Front brake: 295mm, 4-piston Brembo single-disc
Rear brake: 245mm, 2-piston Brembo single-disc
Dry weight: 441 pounds
Seat height: 30.3 inches (unladen), 29.9 inches (laden)
Fuel Capacity: 5.0 gallons (with .8 gallon reserve)
Fuel economy: 47 mpg
Estimated range: 235 miles
Who Should Buy the 2010 Ural sT?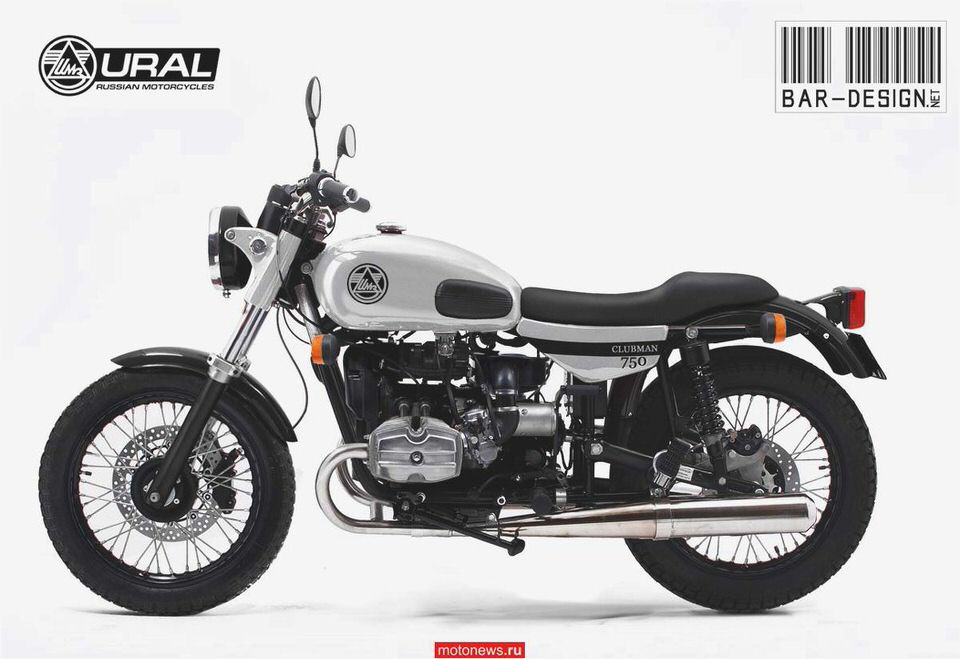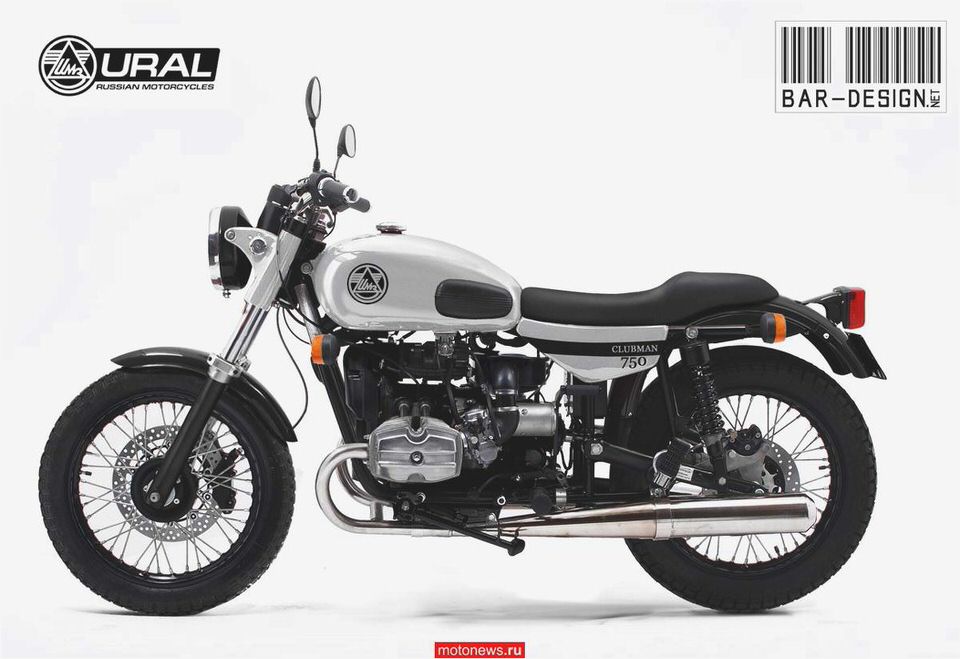 No Way Out – Test Drives – Cycle Canada
World Exclusive: 2014 Ural Gear-Up Sidecar Review Page 2 of 3 RideApart
Road test: Ural Retro-News & Reviews-Motorcycle Trader
World Exclusive: 2014 Ural Gear-Up Sidecar Review RideApart
Sheldon's second 1998 Ural Sporstman two-wheel-drive sidecar rig