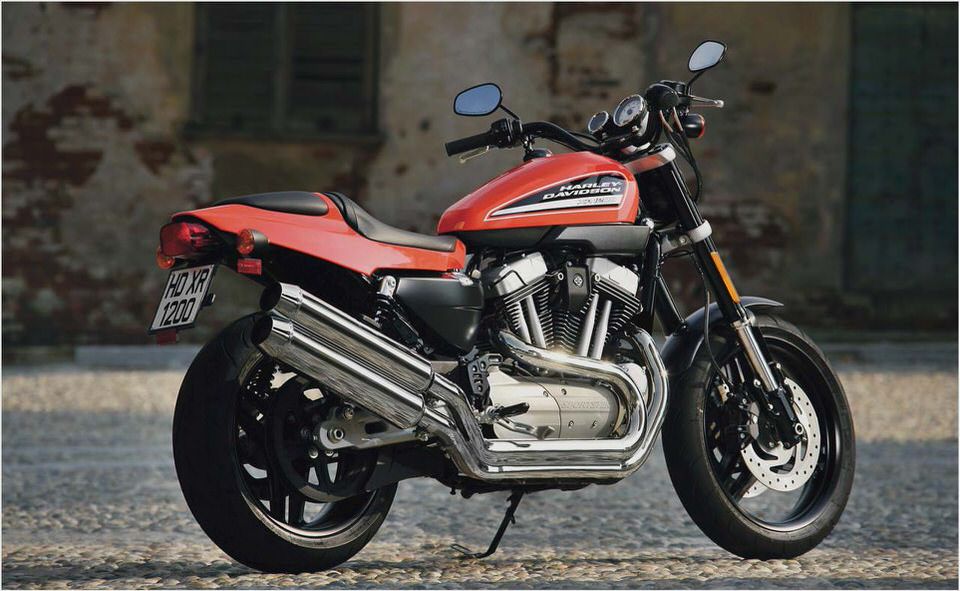 2011 Harley-Davidson XR1200X: MD First Ride
Due to the somewhat volatile nature of the comments posted in response to the
announcement of the 2011 Harley-Davidson XR1200X, I feel particularly  challenged writing this review.
Challenged, in part, because this is a performance model from H-D that is not strictly about performance.  H-D bikes never are, but some enthusiasts can't accept that fact.  Challenged, also, because I had fun riding the XR1200X. on a race track no less!  Conveying the reasons for this to some readers may be impossible.
  Here goes.
Let's first look at the history of this bike. The XR1200 project was revealed to the public at the 2006 Cologne INTERMOT motorcycle show, with the goal of boosting sales in the more sport-oriented European market. The bike went on sale—only in Europe—in 2008, much to the dismay of U.S. riders craving a sport-oriented Harley.
They just had to hold out for a short while, though: the XR1200 became available as a USA model for 2009 (Dirck reviewed it here ). It wasn't a smash success, but H-D told me it sells more XRs than Ducati sells air-cooled sportbikes, which is a vague way of saying something like 2000-5000 bikes a year. Not bad.
To build the XR1200, H-D's engineers started with the frame and motor combo from the existing 1200 Sportster—itself upgraded in 2003 with an isolation-mounted engine and heavier, stiffer chassis—and seriously souped it up. The old pushrod 1200cc V-Twin received lots of changes—downdraft fuel-injection, hotter cams, higher compression and a 2-1-2 exhaust to name a few—resulting in a loss of a few foot-pounds of torque, but a boost in claimed horsepower to 90 (most dyno tests put rear-wheel power around 75-80 hp). Not quite Buell levels of force, but not bad for a half-century-old air-cooled design, either.
To control that new-found power, the chassis got reworked as well. Gone are the spindly-looking forks and swingarm. A cast-aluminum swingarm holds a cast wheel, and inverted Showa forks locate the front 18-inch wheel.
Dunlop Qualifier radials grip the road, and when it's time to stop, four-piston calipers and 292mm rotors offer modern braking performance.
Styling is slick and modern—or heretical, depending on your inclinations. Gone are the chrome accents, old-fashioned peanut-style tank, sissy bars, chrome fender supports and all the other 1950s styling cues that grace the XR's brother Sportsters. The bodywork is now sleek plastic, designed to recall the XR750 flat-track racer.
Footpegs are rearset, the seat is higher than most H-Ds, and there's even a digital speedometer. What's not high-tech is the XR's porcine ready-to-ride wet weight of 573 pounds and lengthy 60-inch wheelbase.
For 2011, the re-designated XR1200X gets even more upgrades. The fork is now the "Big Piston" Showa, the hottest new thing on superbikes and the "best damping money can buy," according to H-D engineer Matt Weber. The new design is lighter and easier to tune for high and low-speed compression, plus it's fully adjustable with an Allen wrench and small screwdriver.
The new reservoir-equipped rear shocks are also fully adjustable, and the 292mm front brake rotors are now full-floaters to resist fade. The engine and exhaust are now blacked out, and the wheels get a cool red rim stripe to go with their black paint. The suspension upgrades alone are $1500 through H-D's accessory catalog, but the price of the X only goes up $1000, to $11,799.
It's the sportiest bike in H-D's stable, so no better place to introduce it than the twisty and technical Road America racetrack, just an hour's drive from Milwaukee in Elkhart Lake, Wisconsin. I'll admit to you that I'm a timid guy on a track, and most racetrack intros keep me up nights, worried about 120-mph highsides and 5-figure invoices to replace exotic machinery. No pre-ride butterflies in my tum-tum this time, though: I've ridden the XR1200, and I know it's a pussycat, despite its hefty weight and physical size.
That's not to say it doesn't feel like a big bike, because it does. Out on track, the bike takes effort to turn, despite the wide bars. But the bike's low seat (29.2 inches) and narrow waist make it easy to handle and even easier to get a knee down.
The brakes also require more effort than your average sportbike. Sure, you can use two fingers, since the bike doesn't really go that fast anyway, but those fingers will start getting tired. But they don't fade much (although my fingers did) and they do get the bike slowed, with acceptable (and modern) feel.
Still, it's mysterious why the  engineers didn't order radial-mount calipers, which are all the rage with the kids these days. After all, they can't cost too much more than the old-style calipers, and those Showa BPFs are compatible with them. I guess they don't want to blow anybody's mind.
The motor is busty for a Sportster, but just adequate for a track bike, especially with so much weight to hustle around. Still, it's entertaining and easy to use, with a flat powerband and sorted fuel-injection. The five-speed gearbox is clunky, but smooth enough for clutchless upshifts.
Get a perfect drive off a corner, and Road America's long back section offers enough pavement to see 121 mph on the digital speedo, just inches from my eyes when I'm tucked into a dirt-track-style racing crouch to squeeze out that last mile per hour.
It's slow compared to the latest supersport machinery (okay, any supersport machinery), but you can still have a good time at a trackday (or in the five-race Vance and Hines XR1200 AMA Pro Racing series). The tires—developed just for the XR, says Harley—gave lots of good grip at racetrack speeds, with no warm-up time required. The new suspension is really good, too—I confirmed that by hopping on a 2010 XR for a half session.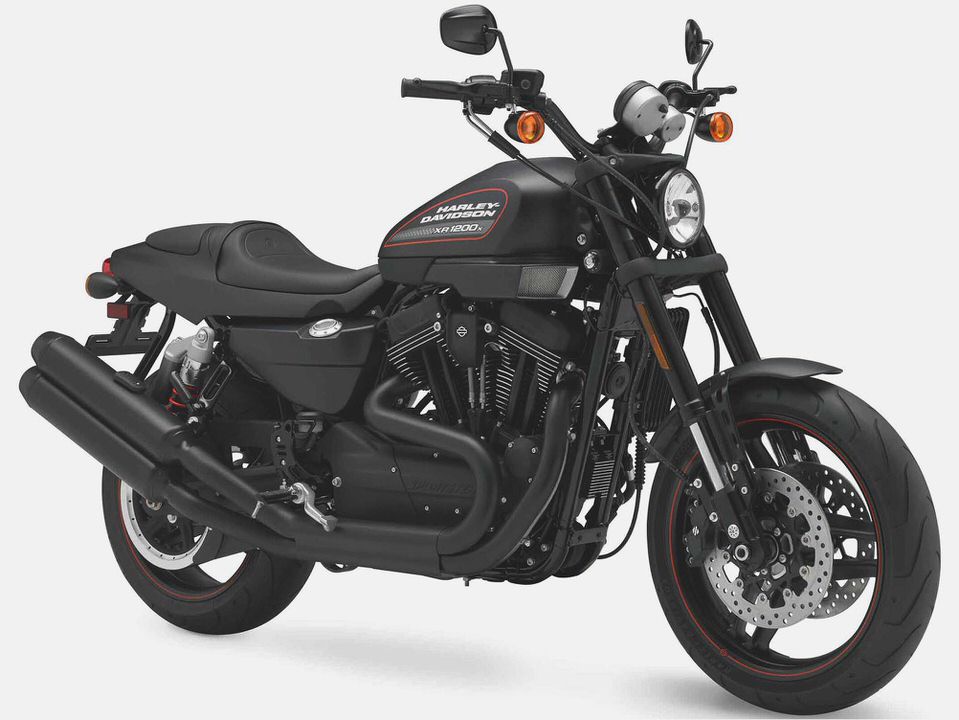 There is no wallowing, even leaned hard-a-port in one of the ancient track's bumpiest turns, and the ride is compliant, controlled, and not harsh. The adjustability is also a huge bonus, as I heard few complaints from the other riders, ranging from that little skinny guy from Motorcyclist to A Very Large Man from another publication (H-D's techs had the bikes set up for a variety of rider weights).
Nobody was babying their bike. That meant footpeg feelers worn down to molten nubbins, as cornering clearance is the XR's Achilles heel. Forty degrees  of lean angle sounds like a lot, especially compared to the 30-ish degrees of H-D's other offerings, but the peg feelers touch down surprisingly early. Luckily, the good suspenders keep the bike from bottoming on mid-corner bumps and possibly highsiding.
At the end of the day, going around and around a horsepower-oriented roadcourse like Road America on a slower machine is still a good time.
After several hours on the big track, we also got a few sessions in on the super-twisty Briggs and Stratton Motorplex karting track. There, the big XR is a handful, but manageable as long as the speeds are kept sane. Still, it's probably not the best choice for super-technical goat-trail-like roads.
Ironically, it nicely fills the stereotypical role of the classic '70s Italian Twin, happiest in long, high-speed sweepers.
Track testing done, a few of us headed back to Milwaukee on our XRs, taking two-lane roads to see the countryside. On the backroads of Wisconsin, roaring around the gentle curves, riding over green hills, past sagging red barns and grazing cattle, the bike makes a lot more sense. There's ample power to pass the RVs and farm trucks (and to get you in trouble with the law, ya, you betcha) and the steering and cornering clearance are more than enough to keep up a rapid pace.
Wind protection is negligible, but the rearsets and long seat put you into a slight forward lean, cheating the wind enough so 70 or 80 mph cruising is reasonably comfortable with a full-face helmet and earplugs. Get onto the Interstate, and the big mirrors and upright position give you plenty of awareness of your surroundings and a commanding presence. The flat (if quiet) bark from the staggered pipes sounds good: aftermarket  cans sound even better.
The 3.5-gallon tank should last you at least 150 miles at a steady throttle, and there's even soft luggage available for the bike in the H-D catalog: sorry, no fringes, conchos or hand-tooled leather. It even has a tolerable seat. Around town, the XR is as civilized as any other Sportster, with an easy clutch pull and light controls. the only complaint I had was lots of heat coming from the tuned motor.
So is the XR a good sportbike? Or just a very good Harley-Davidson? I'll just describe it as a good motorcycle, for the right rider.
It's a unique bike, the kind a lot of H-D fans—flamboyant or secret—have always wanted. You don't have to make excuses for it, don't have to defend your decision to buy it, don't have to worry what your friends will say, you can just ride it and have a good time. Let's hope more models like this are in H-D's future.
Photos by Riles and Nelson
Gabe Ets-Hokin edits CityBike magazine, a print publication distributed around the San Francisco Bay Area. He doesn't want any trouble, but you can get more information about CityBike by emailing info@citybike.com .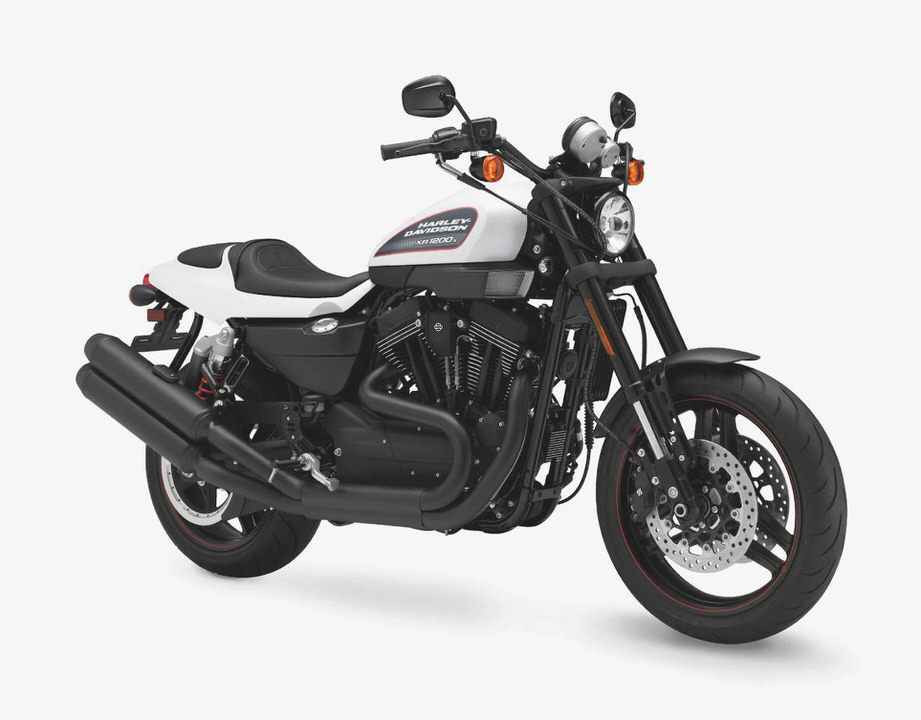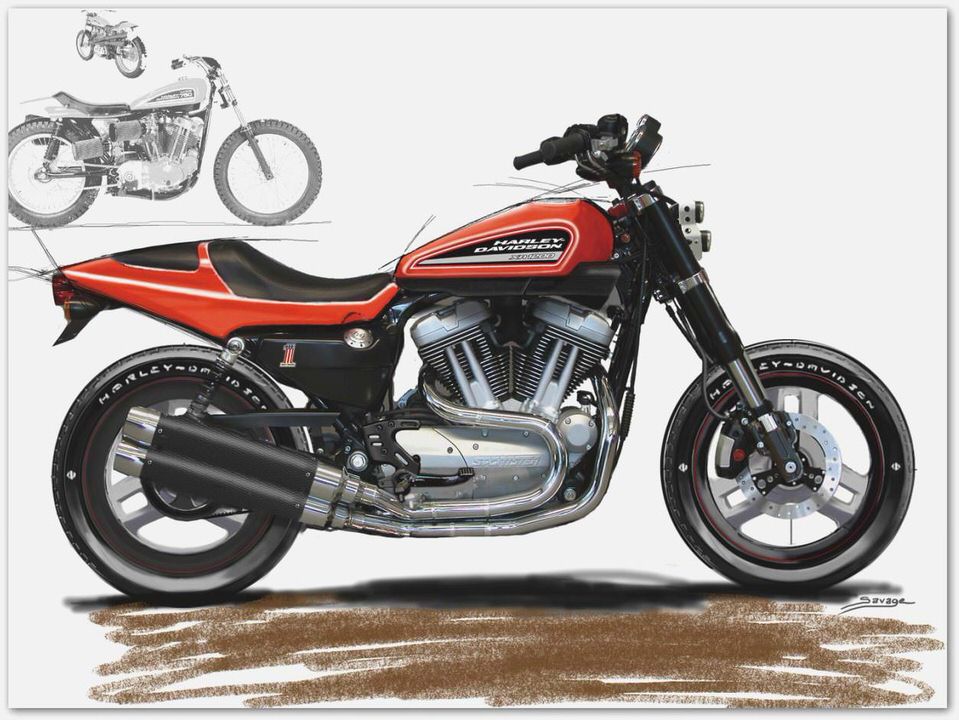 2012 Harley-Davidson FXDF Dyna Fat Bob Spect and Price 2014 2015 New…
2014 Harley-Davidson SuperlowВ® XL 883L
Harley Davidson XL-883L Sportster Hits India – Harley Davidson
$239 Harley davidson for sale harley davidson jacket harley davidson…
Harley-Davidson XL1200S Sportster Sport – Classic Motorcycle Review…