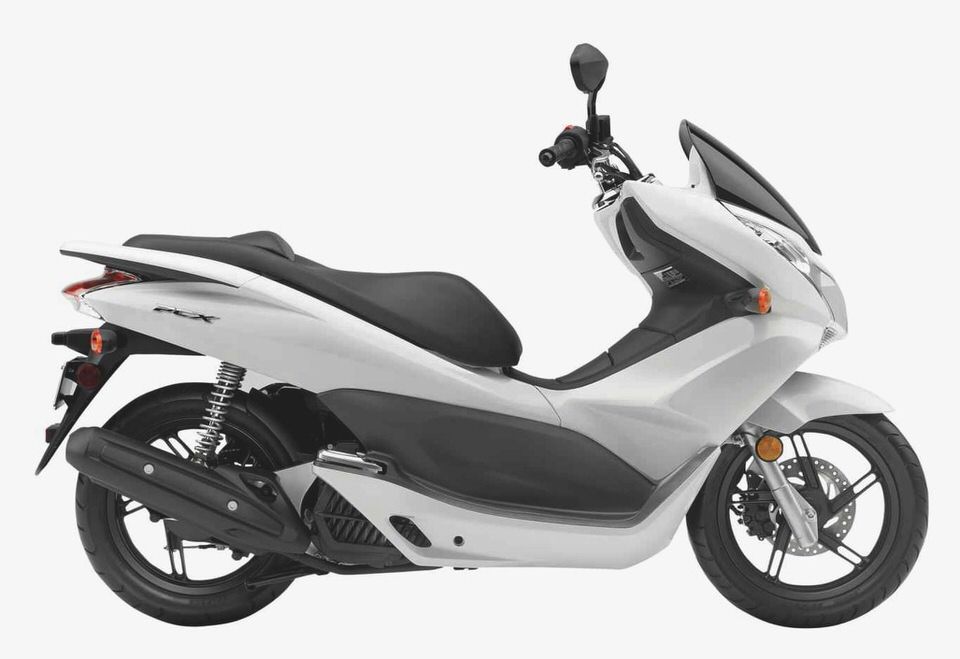 2011 Honda PCX Scooter Review
Right up front, we want to say that scooters are a lot of fun.
They also make a lot of sense.
Unfortunately, many people will never know this until they actually throw a leg over one and spend some time darting through city streets and neighborhoods, where stop-and-go traffic is the rule and inner-city parking is expensive.
The mid-sized 2011 Honda PCX is a good argument against this general lack of scooter knowledge. In a nutshell, it's easy to ride, it includes the basic must-have features, and it's affordably priced.
Taking a quick walk-around, it's imbued with styling cues from Honda's sport bike line-up, which includes sport-style five-spoke wheels and a blacked-out windscreen set against Pearl White or Candy Red body work.
As with most scooters, throwing a leg over the PCX is easy. It's 29.9-inch seat height, low center of gravity, and well-placed controls give it a familiar and comfortable feel, and the gently stepped seat helps to keep the rider firmly in place under acceleration. It also feels light, so it's a confidence builder for beginner riders who are mounted up and ready to roll it off the center stand.
The cockpit itself is clean and uncluttered, and everything is ergonomically designed for a natural reach to the controls. The instrument display includes a dial-type speedometer, bar-type fuel gauge, digital trip meter and odometer, and a small storage compartment is located on the lower left side of the console. Speaking of which, there's enough under-seat storage for a full-faced helmet, and those who need additional cargo space can purchase an accessory trunk and mounting base through their Honda dealer.
The angled windscreen has a relatively low profile, but it provides commendable wind protection, Also, the mirrors are easily adjusted and free of vibration, so the rear view is clear and unobstructed.
The PCX is powered by a liquid-cooled four-stroke engine displacing 125cc and its fuel-injection system includes an automatic enrichment feature for cooler climates. With the ignition turned on and the rear brake lever squeezed, the Honda starts gently and idles quietly.
The engine is matched to Honda's V-Matic transmission. As with any belt-drive CVT, there's a very slight delay from fully closed throttle to actual acceleration, but it's gentle and easily modulated, and there's more than enough oomph in the PCX if the throttle is turned far enough.
Aggressive drivers in powerful cars or SUVs can out accelerate the PCX from a stoplight, but generally speaking, the fleet-footed PCX has enough performance to stay ahead of the four-wheeled crowd, especially in heavy inner-city traffic.
When accelerating up steep hills, the power of the PCX is not overwhelming – it is, after all, a 125cc scooter – but it never feels stressed and the power is more than adequate for real-world traffic conditions. On one particular hill climb, we topped it out at an indicated 51 mph with the throttle wide open, and reached 61 mph on a flat section with the rider crouched behind the bars.
Notably, Honda estimates that riders who aren't trying to test the performance limits of the PCX can squeeze 110 miles per gallon from the four-stroke single. With a 1.6-gallon fuel capacity, that equates to 176 miles of riding.
As for stopping power, the three-piston 220mm front disc and rear drum brakes are strong, and the lever pull firm. The brake levers are not adjustable, so riders with smaller hands will need to reach a little farther, but that's really nitpicking at this price point.
Like its SH150 sibling, the PCX is equipped with Honda's Combined Braking System (CBS). In essence, when pulling the rear brake lever, the system automatically engages the front disc brake to provide balanced braking power at both ends. Although it's not visible to the rider, the mechanicals include a "delay spring," which prevents the front disc from engaging before the rear drum.
The activation is so smooth that it's imperceptible to the rider, but a firm pull on the rear brake lever leaves no doubt that the front disc is working.
The handling is light, precise, fluid, and stable at the speeds the PCX is able to generate, no doubt aided by its 14-inch wheels. Combined with its inherent low center of gravity, it's also easy to maneuver through parking lots.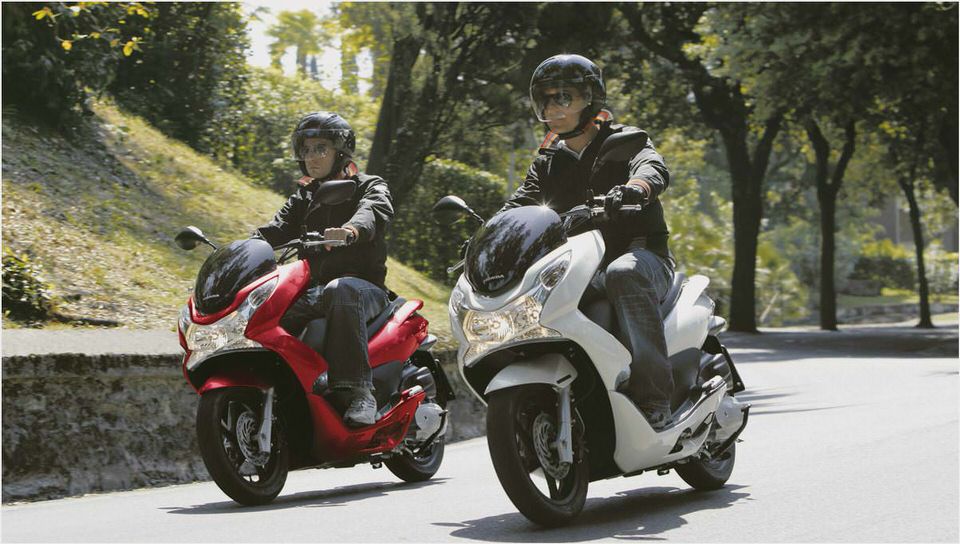 With 3.5 inches of travel at the front and 2.9 inches at the rear, the suspension does a good job of soaking up bumps, dips and potholes, and the overall ride is comfortable and pleasant.
A quick and informal model comparison suggests the PCX might have some advantages over its direct competitors. Both the Yamaha "Zuma 125″ and "Vino 125″ are less expensive (by $200 and $500 respectively), and both are lighter. But both of those models have air-cooled engines and smaller wheels (12-inch for the Zuma and 10-inch for Vino). But the 2011 Honda PCX is close to $1,000 cheaper than the "Vespa LX150″ .
The Honda PCX, on the other hand, looks more upscale and "complete" with its sporty body work and larger wheels. At $3,399, it's definitely worth a look.
# # #
SPECIFICATONS:
Engine Type: 125cc liquid-cooled single-cylinder four-stroke
Bore and Stroke: 52.4mm x 57.9mm
Compression ratio: 11.0:1
Valve Train: SOHC; two-valve
Induction: PGM-FI with automatic enrichment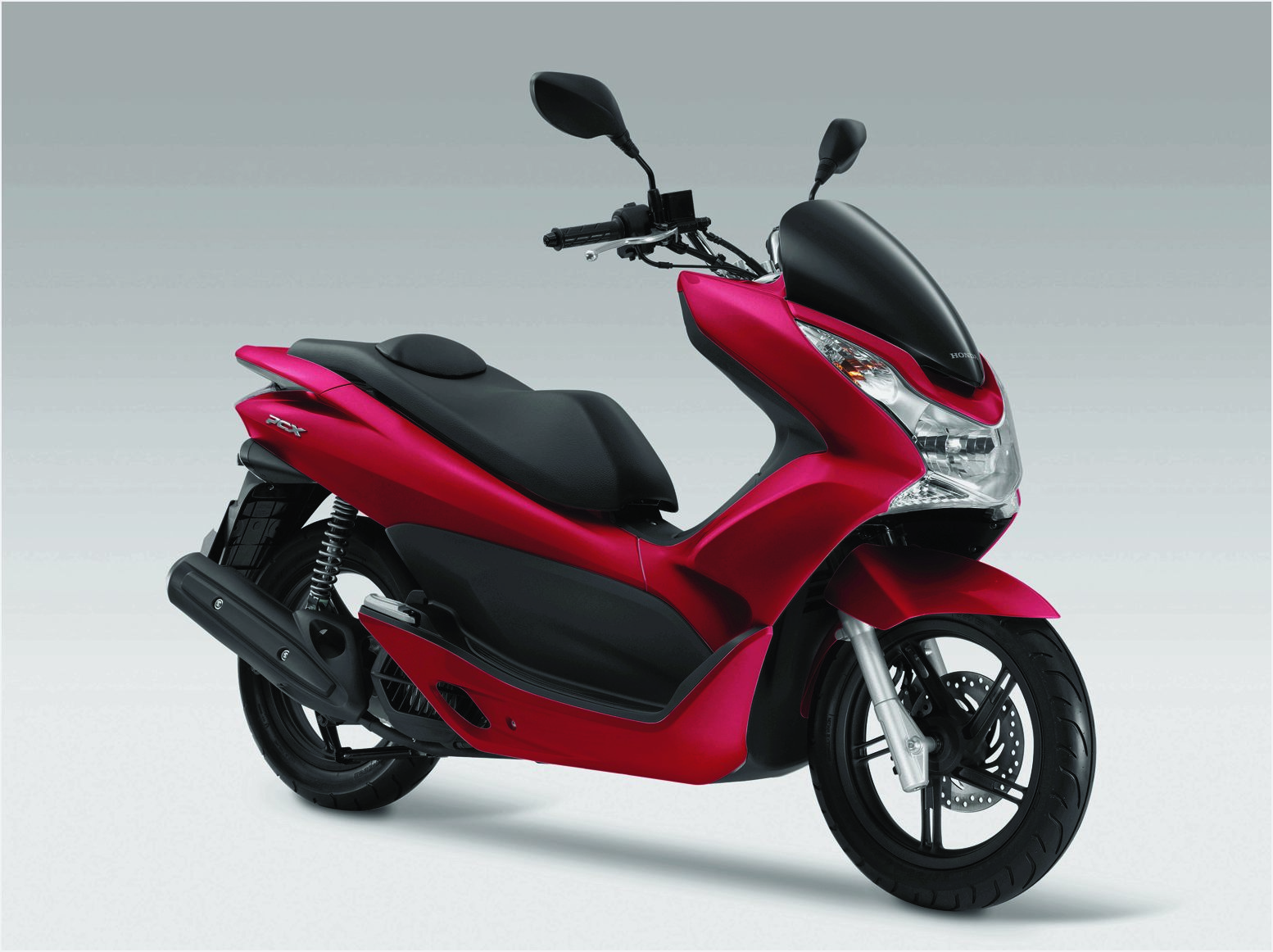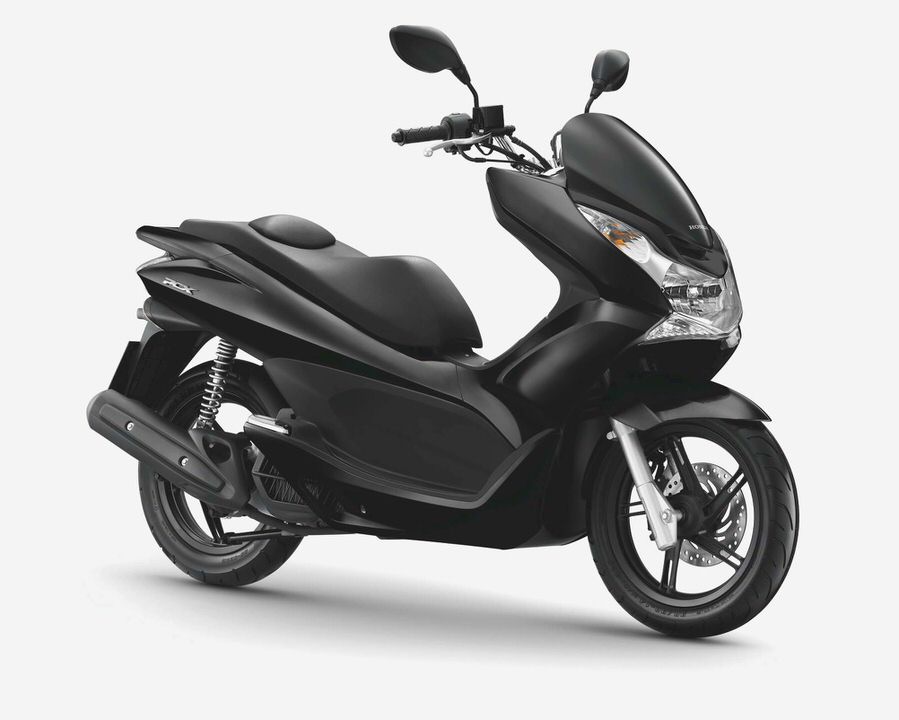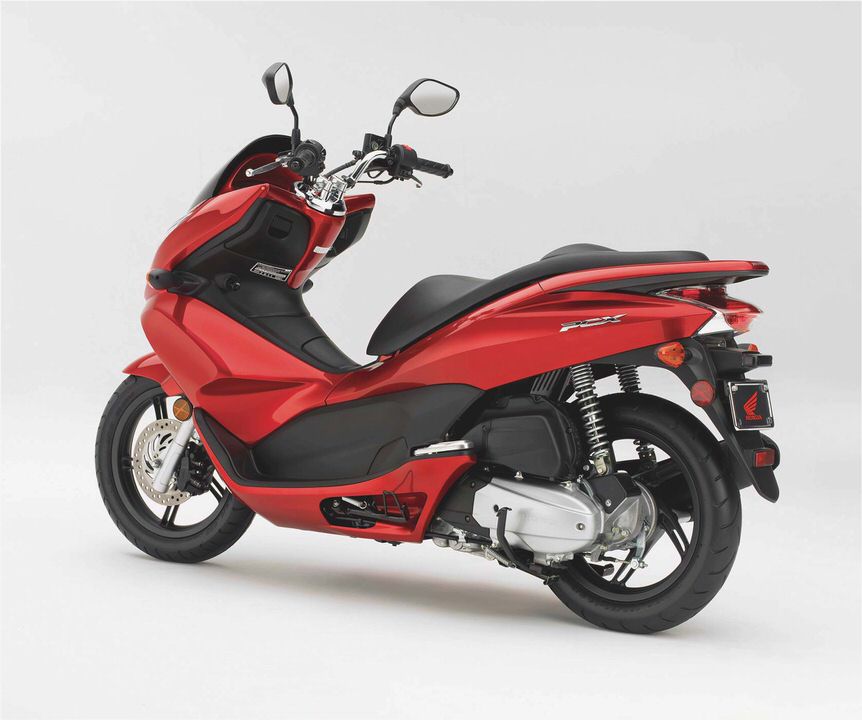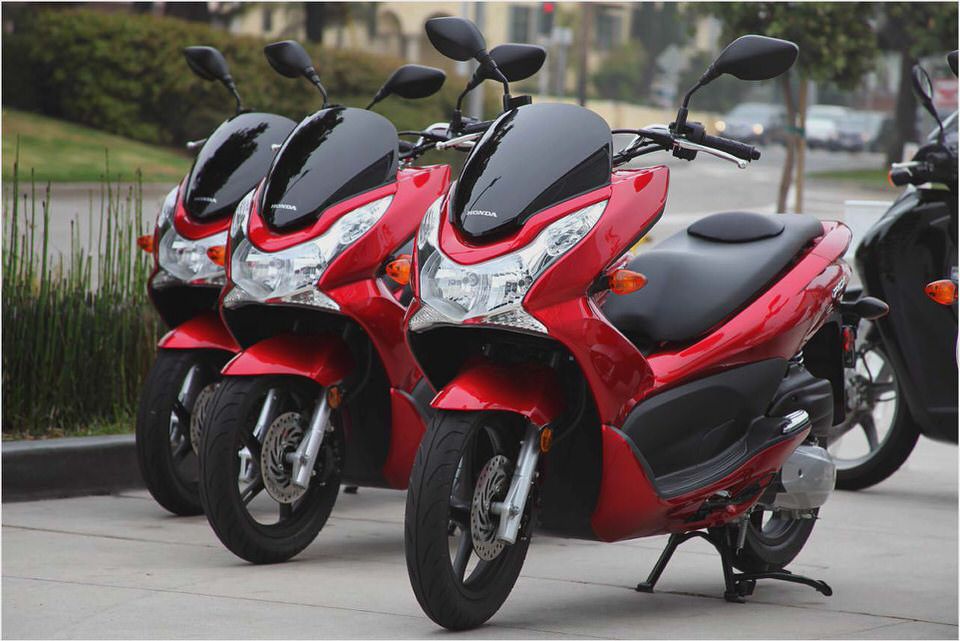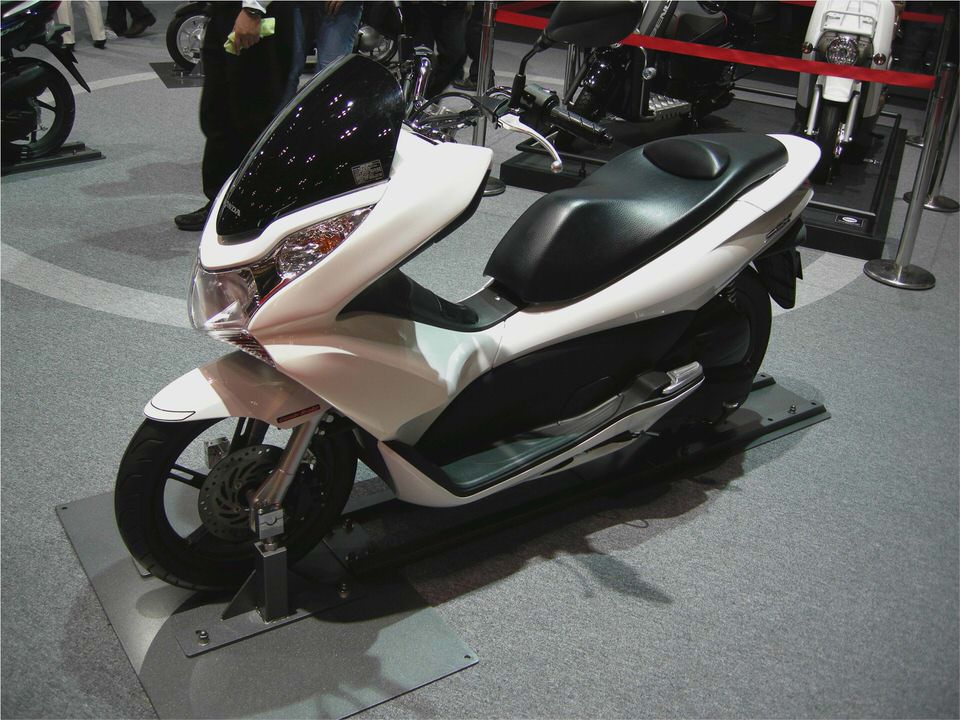 Honda SH 300i Scooter News and Reviews Scootersales
Honda XL125V Varadero – Wikipedia, the free encyclopedia
HONDA CB 750 KZ 1977 – 1978
Unique 2014 Ford Mustang Cobra Jet Raises $200K for Charity – Torque News
Specials