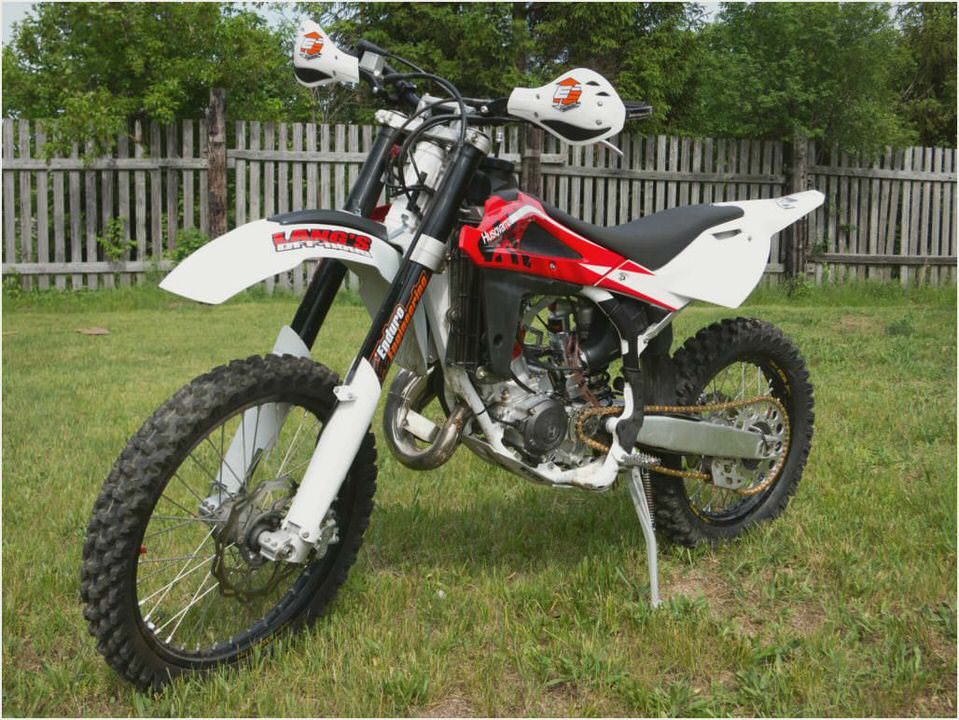 Ultra Tuned, Ultra Refined 2011 Husqvarna WR150
Another Ultra Tuned Enduro bike on the market, again we see Husqvarna with the Husqvarna href=2012| http://www.ghmotorcycles.com/shop/new-off-road-bikes/2011 Husqvarna WR150 push perfections boundaries with another bike straight out of the BMW-backed Husqvarna factory! In full-speed-ahead mode, Husqvarna (who are releasing bikes at such a rate we expect the team are good toilet thinkers), eager for more market share in the competitive realm that is endurance racing. are capitalising on good ideas and making essential modifications to already first-rate bikes to stay ahead of the game and even more so their competition.
WATCH OUT 125 the 2011 Husqvarna WR150 may take over
Knowing the 2010 WR 125 had an almost cult-like following, Husqvarna had a brainstorm to improve it even further. Now, to us there weren't many areas that could have been improved upon, after all, you bought a 125cc machine knowing it wasn't going to kick up any dirt at a larger capacity machine, the advantages were within the tech parts of a course that had a heavier 4-stroke tripping over itself. Now however, the playing field has been proverbially levelled with what everyone loves an increase in torque and horsepower.
From the factory, deep within the Italian countryside, out rolls a new machine- the 2011 Husqvarna WR150. The new 144cc 2-stroke endurance bike is the product of Husqvarna's principle that there should be a bike produced by them for everyone, this time aiming at racers and riders who want a (not so) small-bore 2-stroke that is both nippy enough for the back straights and light enough to throw about – at a dry weight of 96kg.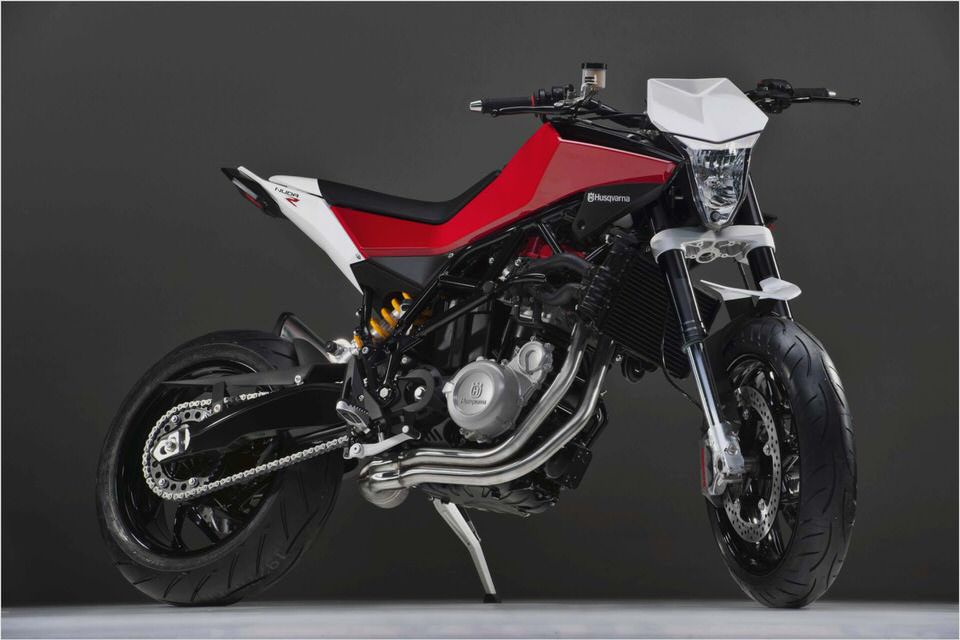 The 2011 Husqvarna WR150 Now Quicker in Rough Terrain
The new 2011 Husqvarna WR150 has had a complete engine-revamp, now with an updated displacement of 144cc, the gap between what was a beginner's small capacity light-weight bike and the next step up (either a 2-stroke 250cc, or a newer 4-stroke 250cc) has now been narrowed. Perhaps this is what Husky was aiming for, another stepping stone in their ideal upgrade path from the new CR-50 to their also new TC-449? Other changes to the bike include new polished looking graphics using Husky's IPD (in-mold plastic decoration) technology, improved frame geometry, beefier engine mounts, reinforcements in key areas to handle the said improvement in power output and better suspension components; featuring 48mm Kayaba forks and a Sachs remote reservoir rear shock, to help you go quicker, over things.
Mr. Brady- Husqvarna Motorcycles North American President, was more than happy to say only good things about the bike at the official release, The 2011 Husqvarna WR150 is an impressive package any way you measure it he declared, later going on to talk about other models previously/being released as well as the companies coming year, "It makes for an ideal complement at the other end of the model line spectrum to its TE630 and SMS630 siblings. The 2011 model year is shaping up to be a break-out year for Husqvarna and we are looking forward to the return to dominance in the off-road motorcycle scene here in America". Who's to argue with that? Would you take a 2011 Husqvarna WR150 over the 125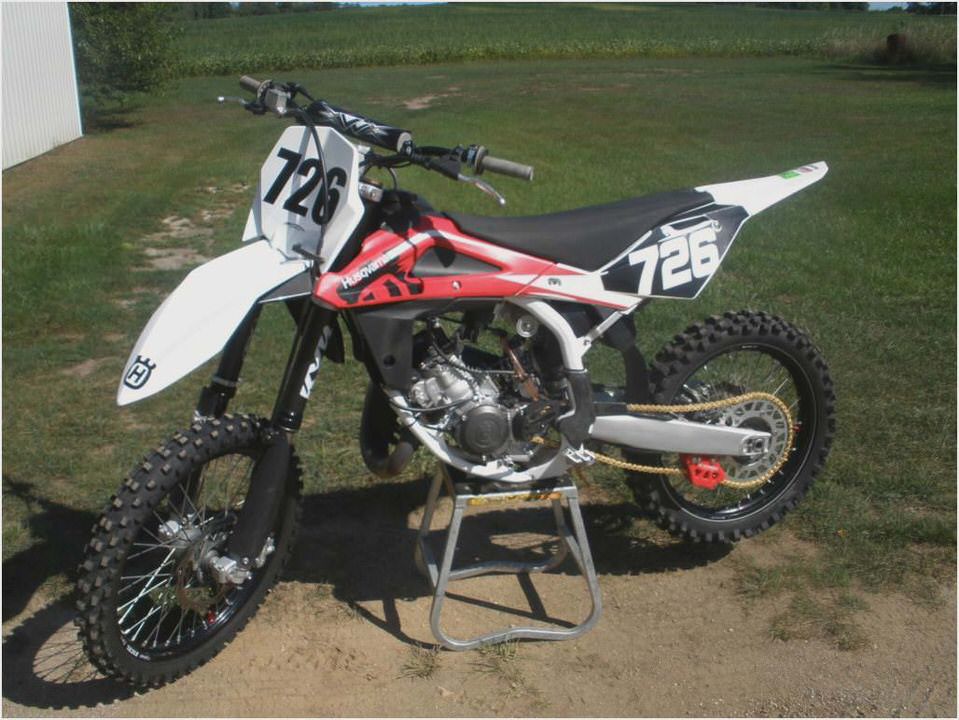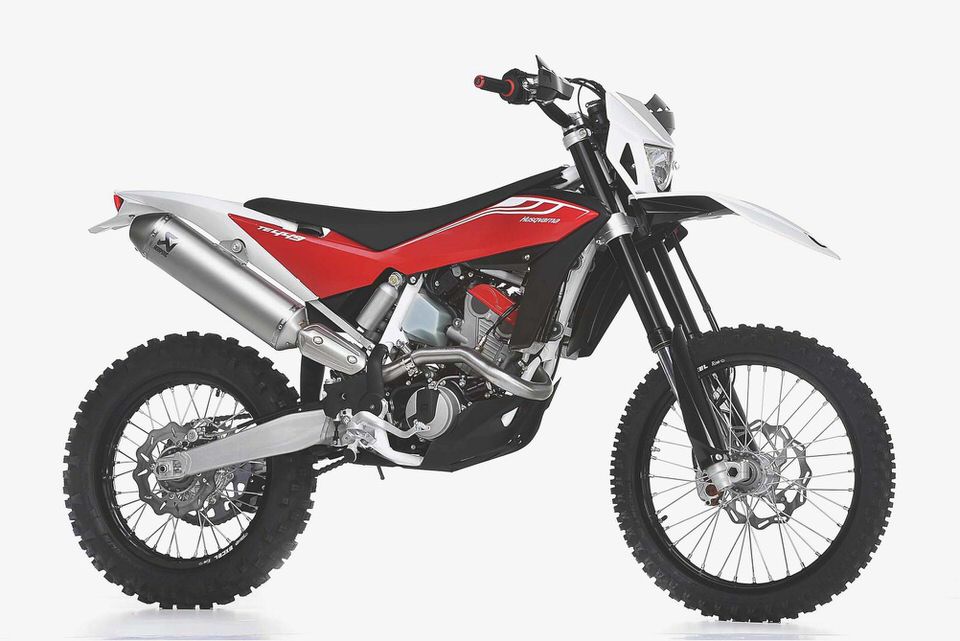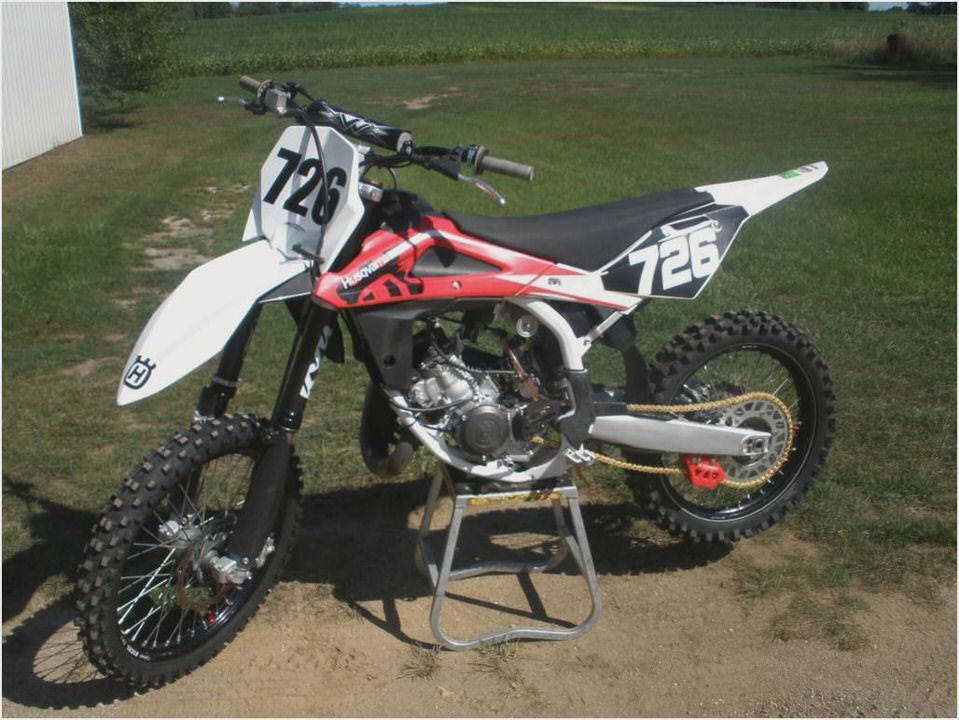 Injected Husqvarna TE 610 arrives MotoOnline.com.au
Test Husqvarna 125 CR 2013: A wasp competitor'
2010 Husqvarna TE250 Quick Ride – Motorcycle USA
1974 Husqvarna 400 WR 6-Speed
2006 Husqvarna TC 510 – Used 2006 TC 510 at Motorcyclist Magazine