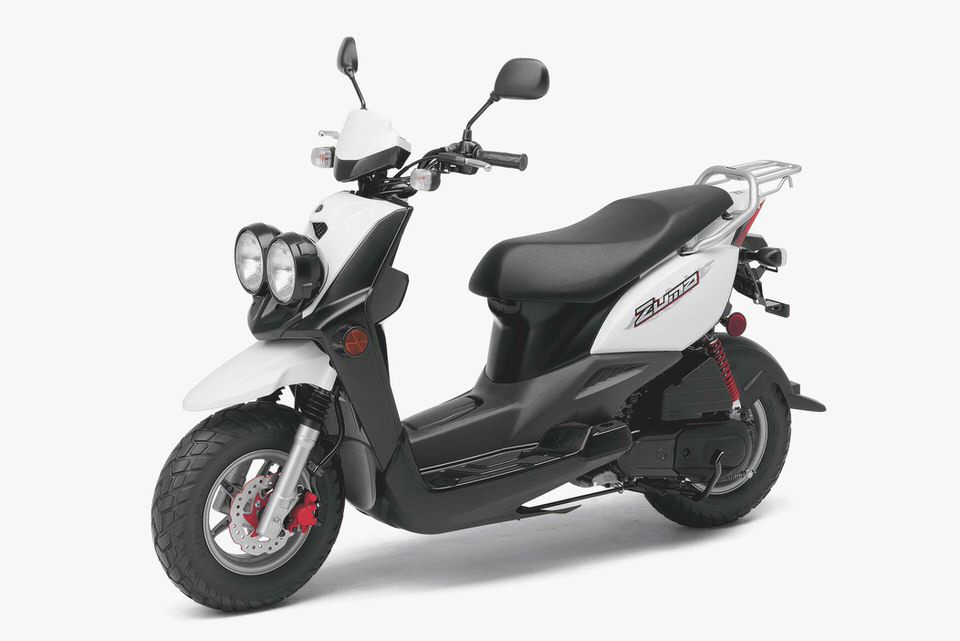 2012 Zuma 50F
2012 Yamaha Zuma 50F
For 2012, Yamaha has two Zuma models for the urban commuter to choose from: the spunky and well-loved Zuma 50F and its bigger brother, the Zuma 125. With increasing fuel prices and traffic congestion on the rise in almost all urban areas, the 2012 Yamaha Zuma line is an excellent alternative to bigger, less user-friendly machines.
Offered in both Raven (black), Alpine White, and Team Yamaha Blue/White, the 2012 Zuma 50F is an able and punchy short trip machine made better this year with the addition of a fuel-injected engine that delivers an estimated 132 miles per gallon (mpg) with Yamaha's well-known quality. The much-welcomed fuel-injection in the Zuma 50F is new for 2012 and provides the accurate and lively throttle response common in much larger engines but rarely found in scooters of this size. The 2012 Zuma 50F also has a small one-point-two gallon fuel tank and will be an engaging and budget-friendly ride that will go light on your pocketbook for years to come.
The larger-displacement Zuma 125 is a mid-sized scooter that remains largely unchanged for 2012 aside from the new colors offered; Raven and Alpine White. With its larger engine, the Zuma 125 delivers a more powerful riding experience well-suited for solo trips across town or shorter rides with a passenger, but mileage drops to a still-respectable 89 miles per gallon (mpg) with a one-point-six gallon tank.
Both models retain the characteristic Zuma look: twin, bulb headlights that are mounted to project in front of the body and small, wide tires that appear ready for not only heavy-duty road use, but off-road use, as well.
Small-displacement scooters are not designed for highway use, but they have few competitors when it comes to outright convenience in the city. The 2012 Yamaha Zuma line's low seat heights, friendly step-through design, standard kick and center stands, generous underseat storage, and quality options all combine in a package that both beginners and experienced riders will agree is a nearly perfect vehicle for short errands, trips to campus, or any number of excursions where mobility, easy parking, and independence are highly valued.
New For 2012
Zuma 50F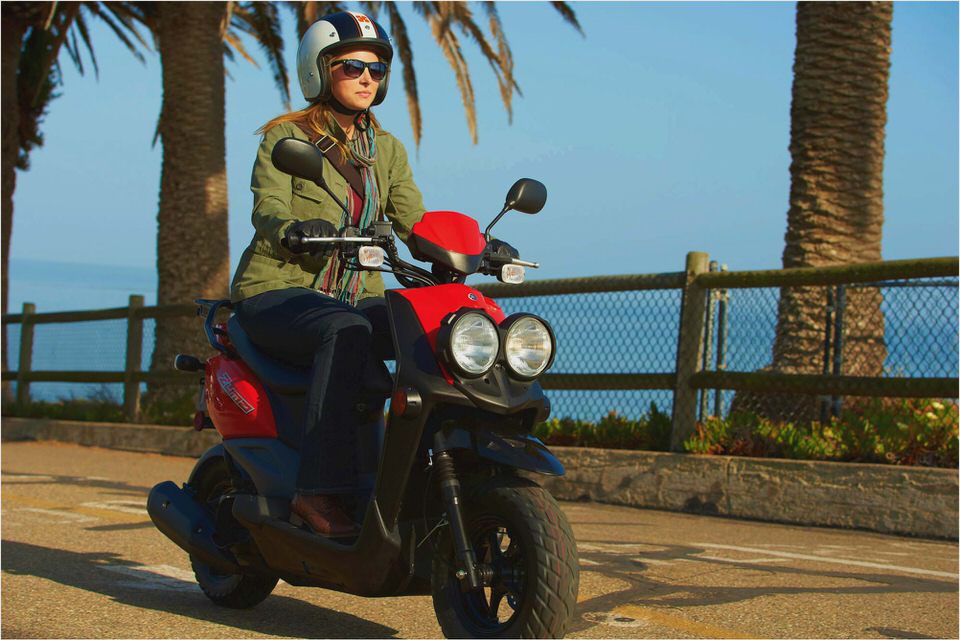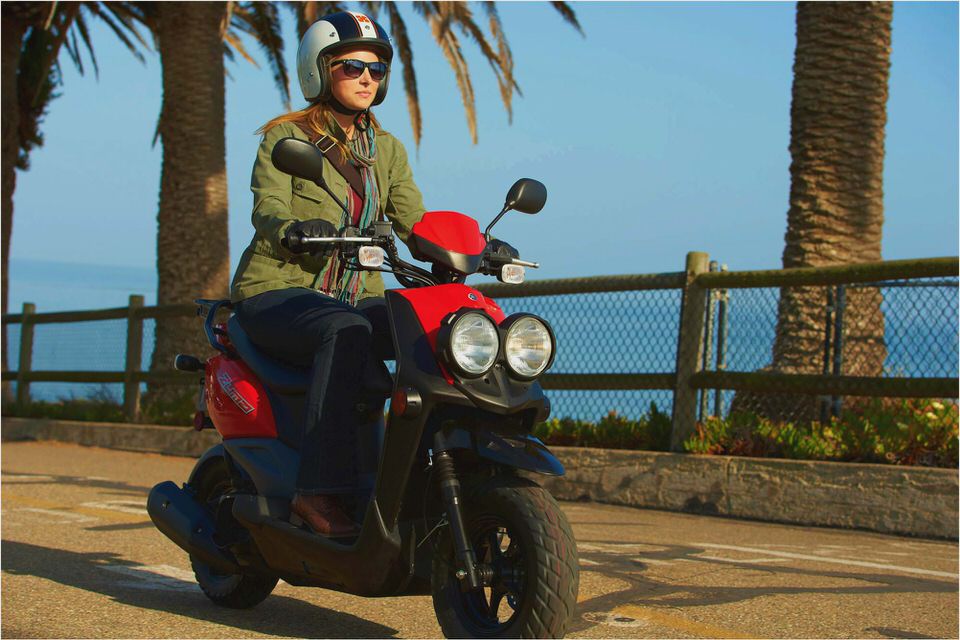 New, stylish Raven (black), Alpine White, and Team Yamaha Blue/White color schemes
Upgraded, four-stroke engine with fuel injection, liquid cooling, and higher compression ratio for better fuel economy and greater miles per gallon (mpg) rating
1.2 gallon tank
Zuma 125
New Raven and Alpine White color schemes
All mechanical and engineering specification for the 2012 Zuma 125 are unchanged from the 2011 model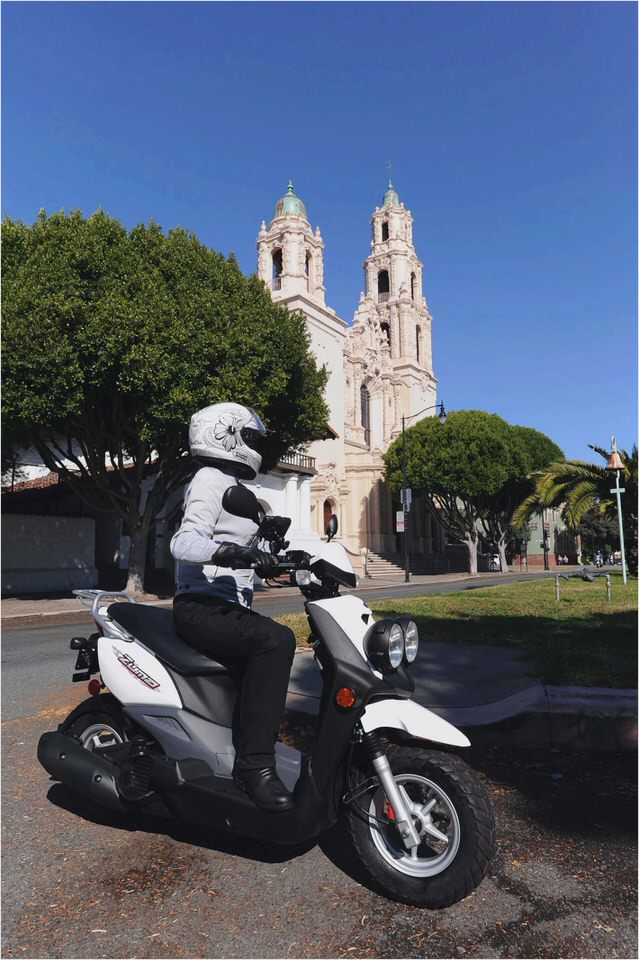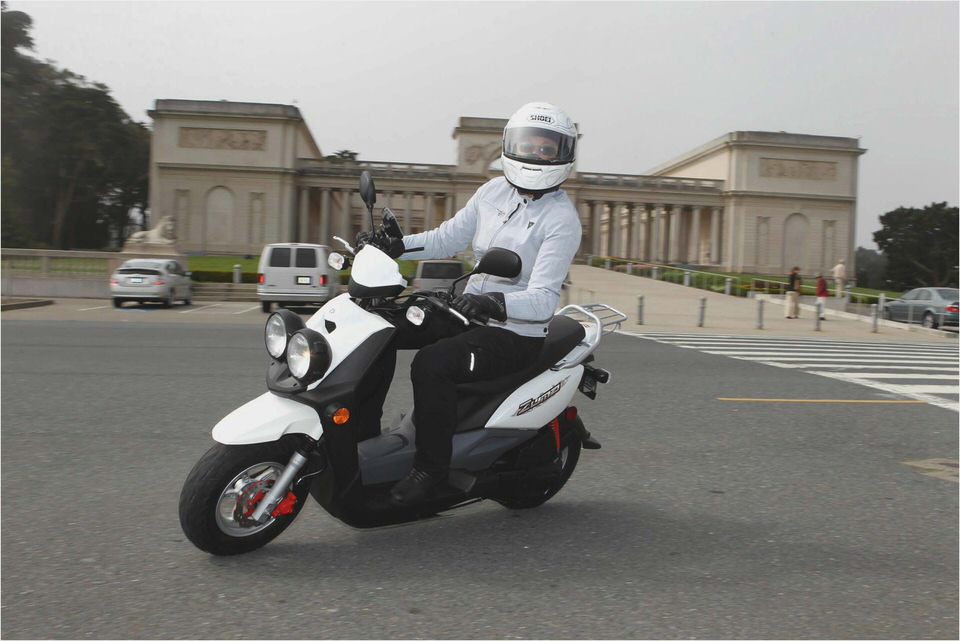 2010 Yamaha Majesty 400 ABS Review Scooters Mopeds
Throttle: 2014 Yamaha MT-09
Motorcycle tryout: Yamaha XT660 X Helmet Hair – Motorcycle Blog
Yamaha tz: yamaha tz 1989
2010 Star V Star 250 Review – Motorcycle USA