2014 Moto Guzzi California 1400 Test Ride And Review: One Bad Moto Guzzi
How much did you pay for your bad Moto Guzzi?
And how much did you spend on your black leather jacket?
Cake, "Rock and Roll Lifestyle "
Hipsters, rejoice. Moto Guzzi has reached into its past to revive the California name, and has carefully emblazoned it on the side of a motorcycle that bears a 1,380 cc 90-degree V-twin engine. The all-new 2014 Moto Guzzi California 1400 brings modern technology and amenities to classic cruiser geometry.
Photo (c) Moto Guzzi
The engine is the heart of a motorcycle, and this one has a good heart. Splayed out with its heads in the wind, poking out beneath the 5.4-gallon gas tank on both sides of the bike, the new engine in the California is rated to produce 96 hp and 87 lb-ft of torque. Peak torque arrives at 2,750 rpm, which means that the grunt is available at a quick twist of the throttle.
The engine is rubber mounted in the frame — a first for Guzzi — in order to quell excessive vibration.
This cruiser is not stuck in time when it comes to engine technology. It features four valves per cylinder with dual ignition, and a very sophisticated electronic throttle. The "ride-by-wire" technology is the first link in a chain of rider aids.
First is electronic cruise control, a vast improvement over mechanical throttle locks. Set the desired cruising speed, and the bike maintains velocity through changing conditions. Next Next is engine management, which adjusts throttle response levels to give a different feel to the engine.
Antilock brakes (ABS) are standard on the California, and so is traction control, with three levels of intervention plus "off." The brakes are independent front and rear, and have excellent feel.
Photo (c) Moto Guzzi
Curb weight is reported to be 709.8 lbs for the Touring model with windshield, dual hard side bags and touring seat; 661 lbs for the more basic Custom model. The Touring model also gets a more upright set of handlebars for a slightly more relaxed riding position. Both models get a beefy 46mm front fork and a swingarm with dual spring shocks in the rear.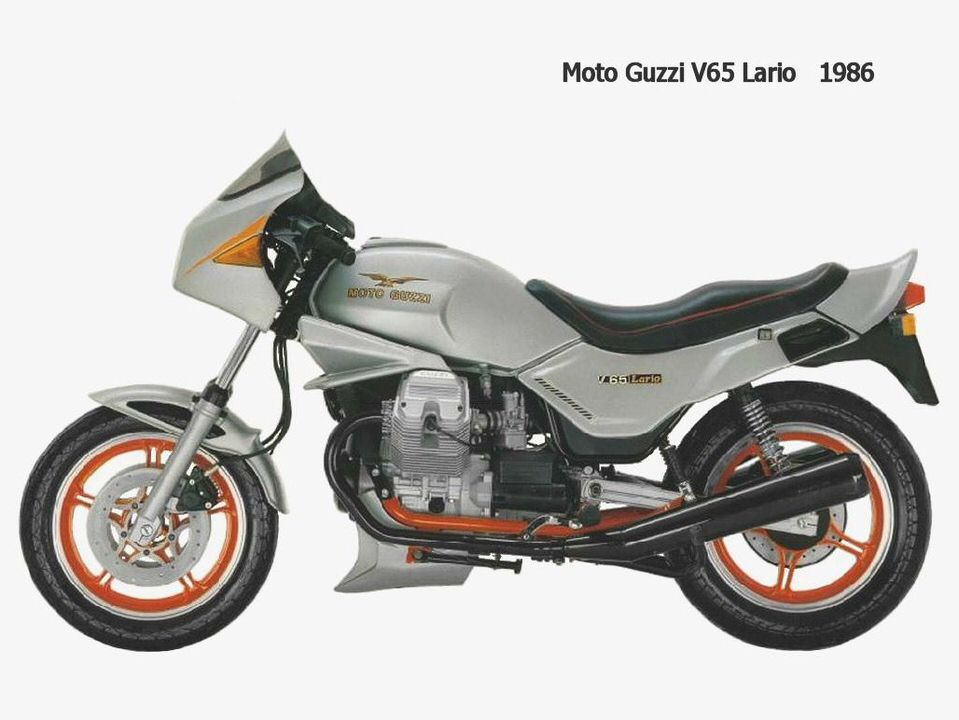 The Custom's rear shocks are adjustable for damping and preload, while the Touring makes do with preload adjustment only.
The sensible 18″ front wheel and 16″ rear wheel both wear moderately wide (200 and 130 series respectively) rubber, wide enough for some visual presence but not so wide as to negatively affect handling. The bike's low saddle height (29.1″) combined with roomy floorboards made for a comfortable, relaxed riding position for me at 6'2″ tall, and when I asked a few of the shorter riders in my group, they also praised the bike's comfort.
Styling is a big part of the California story, and Moto Guzzi has nailed it. The bike is retro without fashion damage. "We don't need plastic bikes," Moto Guzzi design chief Miguel Galluzzi said during a pre-ride presentation. The California features real metal surfaces, and exudes quality from top to bottom. This is a bike that rewards examination from every angle.
The Custom is available in Basalt Black and Mercury Gray, while the Touring is available in Ambassador Black and Eldorado White. The white Touring bike immediately brings to mind the original Eldorado 850 (renamed "California" for civilian use), which was an official bike for the California Highway Patrol for several years in the 1970s.
I've asked for an extended loan of a Touring model so that I can report back about a two-up road trip, which is where a bike like this can really shine (or fail). I'm concerned about the fact that the bike requires two keys — one for the ignition, and a different one for the saddlebags; and that a quirky ignition cutoff security system has a clunky fob that will either flap in the wind attached to the ignition key, or risk being lost in a pocket.
When you enter the cruiser market in the United States. you must contend with the elephant in the room, and that elephant is Harley Davidson. The H-D Road King is probably the direct competitor for the California Touring model, and as elephants go, that's a big one. The California Custom matches up with a number of Harley-Davidson Harley-Davidson Dyna and Softail models, most notably the popular Fatboy.
There are several Japanese cruisers that should be explored, too — but the real matchup is with H-D. Guzzi doesn't need to sell hundreds of thousands of Californias to consider the bike a success. Indeed, they're not even set up to do so, with just 75 dealers in the United States, scattered across the 60 major markets.
The 2014 Moto Guzzi California 1400 is on sale now. Prices begin at $14,990 for Custom models, $17,990 for Touring. Guzzi is supporting the release of the bike with a nice selection of accessories and add-ons.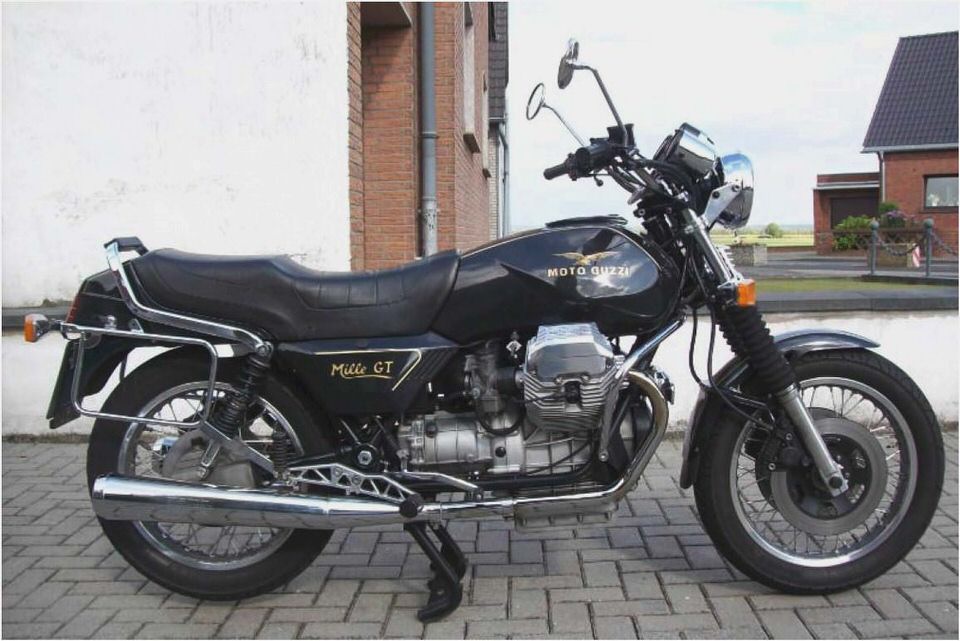 RealClassic.co.uk: 1978 Moto Guzzi T3
Top Ten Bad Ass Motorcycles Indyposted
Moto Guzzi V65 by El Solitario
Sheldon Aubut's 2002 Moto Guzzi Stone Metal and its Aftermarket Parts
First Impression: 1997 Moto Guzzi V10 Centauro –