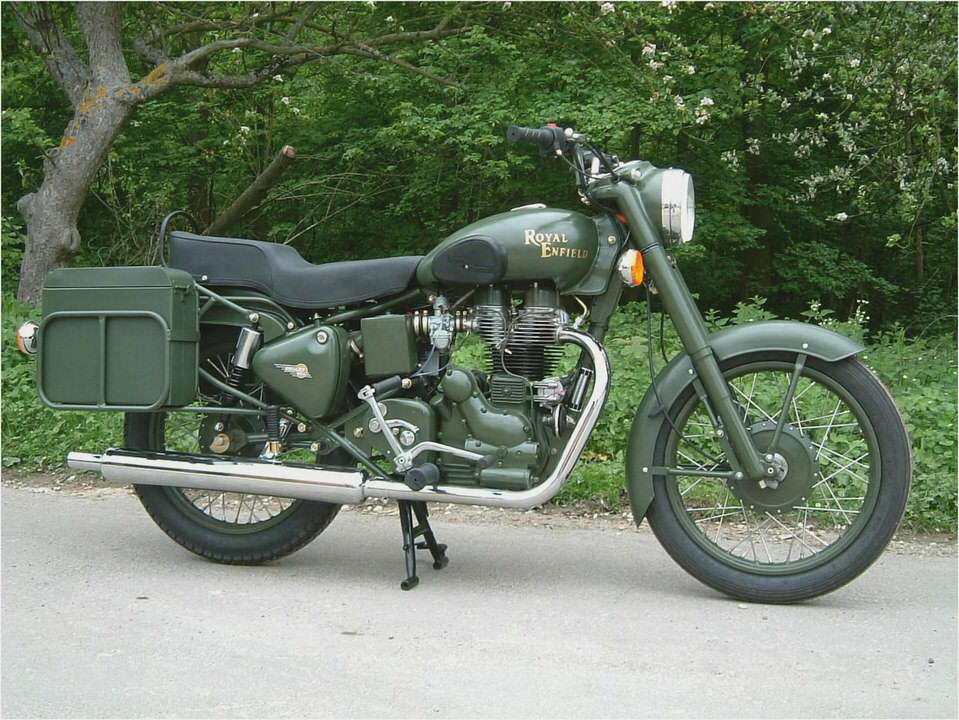 An Expedition on Royal Enfield Bullet
Gaurav, One of my friend has just an amazing love for Enfield Bullets and has done many adventures on it. I asked him to share his experience of this machine and below is the lovely content he wrote….
When it comes to more than just reaching the place the Royals, think of Royal Enfield Bullet. Since from their beginning in India in 1949, these machismo machines have maintained a different and special class of them in market and society and no doubt even today they stand still with the strongest base in market. The legacy of the Royal Enfield logo/symbol is quite appropriate because Royal Enfield was the name under which the Enfield cycle company manufactured motorcycles, bicycles, lawnmowers and stationary engines in Enfield Lock in Britain.
In 1955, Indian government selected Royal Enfield Bullet as the best suitable vehicle for their soldiers for patrolling the country's border. They have symbolized the Indian army and the one who drives the bullet was considered as the Jawan of Indian army. Soon as the time went on, bullets captured the attention of others too and hence the demand started growing.
Since from that time the Royal Enfield has become the Tradition and Culture of those for whom two wheelers means more than reaching the place…….and it's still on.
To cope up with the modern demands and modern technology in the automobile industry the Royal Enfield had also adopted the suitable changes with time without loosing the original charm of the machine. In my words, I would say that Royal Enfield has given the wings to the passionate, who loves to ride long. I checked several websites for news about RE regularly and found that people had traveled whole of India on bullets, many have been to Himalayas and other mountain ranges.
There are few of my friends who had driven from Mumbai to the highest range in the world "Khar-dung-la" pass in Leh. Unfortunately, I was not able to join them due to some domestic issues. Even today, we can easily spot the RE groups in almost every part of India.
These guys have high spirits and regards for each other. They enjoy their passion and cherish the others in the group.
I was not aware of the glory of this machine till I was 23 as I had always seen the milk-mans with heavy milk cans on an Enfield 350 in my childhood, and thus considered it as the Milkman's bike. But there was something, I should say a respect was always there for this machine as I have seen these machines with police too. I bet, this machine can easily make anyone fall in love with it anytime because I am also the one who is proud to fell in for RE.
It was last day of my PG, 24 May; Year 2008, I was having a get together with some of my best pals at a choupati kindda place called Chappan(56) dukaan in Indore. During our conversation, we started discussing about the bikes that we would own soon. I simply said Yamaha FZ and other said their favorites.
Suddenly Altmash, my best buddy popped and said forget everything we all will own Royal Enfield Bullets. Don't know why I could not think of owing any other bike after that day. The spirit that Altmash injected there with his sudden instinct made me to thrive for almost one year to get a Bullet. I remember how I used to see the bullet that passes by me.
After a year in my job I bought a new Enfield 350 Classic on 16 th Feb 2010 from Indore and started tripping since then. You can check my expeditions on my blog ; www.gauravshrivastava.com .
The company has stopped the production of the old three-piece, 2 stroke engines and has started producing one piece, four stroke, air-cooled, twin-spark engines. The new engine is now not able to produce the old thumps, but the added advantages are, electric start, better pickup, better speed and better mileage. Also the gear pedal has shifted to left side for convenience. Overall I would say that now they have made the machine much easier to drive.
I was afraid to drive it at my first thought, but now I feel easy to ride it even in Mumbai traffic. For some time during the transition from old engines to new one, they have stopped the production. Bullet Classic 350/500 was the first machine they launched in which the new-tech engine was installed.
After that, Bullet Electra was re-launched with new engine and the latest edition is Bullet standard UCE. All new models are launched with new engine.
It's been 4 months of me driving the bullet and had several long journeys without complaints. Just a little bit of on-time servicing and checkups, that's it. Mileage is between 27 to 45; 27 on Highways as speed varies between 60 to 130 KMPH and in city traffic I had got 45 KMPL. Tires of this machine are bloody hard, no puncture till now 5900 KMS, disc brakes are superb.
I was afraid of disc brakes as they may lead to skid the bike but front disc brakes bull manages the balance very well and prevent the bike from getting skid. Rear tire doesn't have disc brakes and there is no option too.
The on road price of Enfield 350 CC Classic Bullet is Rs.1,15,000 in Mumbai and for 500 CC Classic Bullet, one has to pay Rs.1,48,000 (on road price). Bullet Classic 500 gives 22 KMPL in standard driving condition and 18 in city traffic. All these figures are based on practical analysis on 350 and 500 CC machines.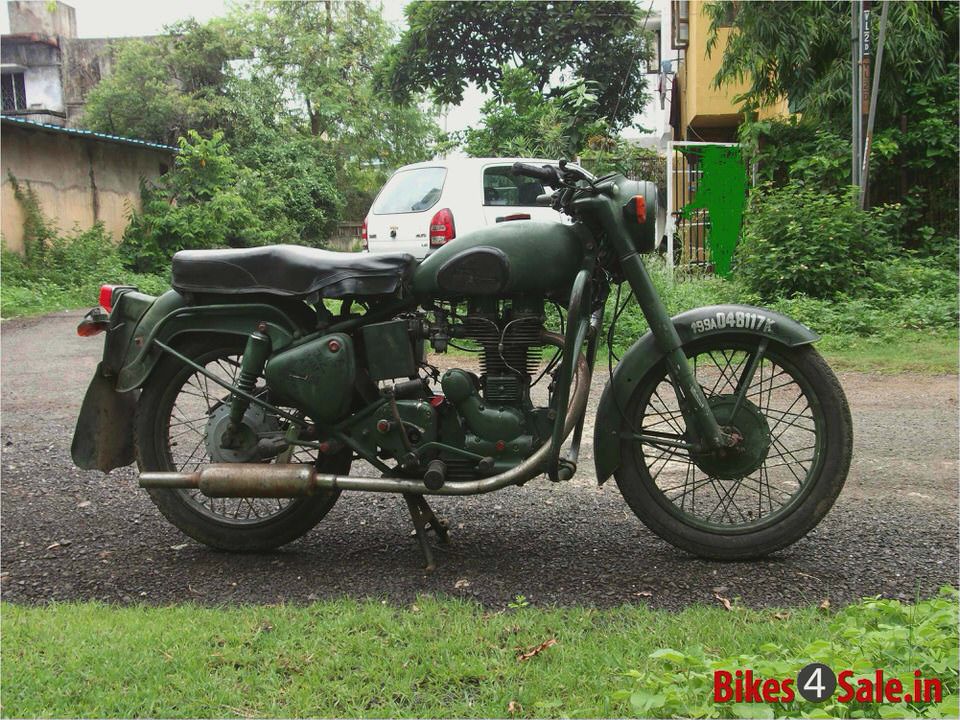 Please check the official website of Royal Enfield for complete technical specification of all the models.
The latest models of RE Bullets with twin-spark engines which are in market are;
1)    Classic 350
2)    Classic 500
3)    Thunderbird
4)    Bullet 350 UCE
5)    Electra
The engines used in all these models are same but the 500 machine have an EFI technology equipped in them. The difference lies in the looks, accessories, tires, brakes, battery, self-start, shock absorbers, fuel meter, and ammeter. Also the Classic model has two options.
It was marketed as a single seated bike but it comes with the 2 nd (Back seat) which can be easily removed and fitted again depending upon the rider's preference.
Some times I feels that this phrase had been said for Bullets only; "Four wheelers moves the body, two wheelers moves the soul".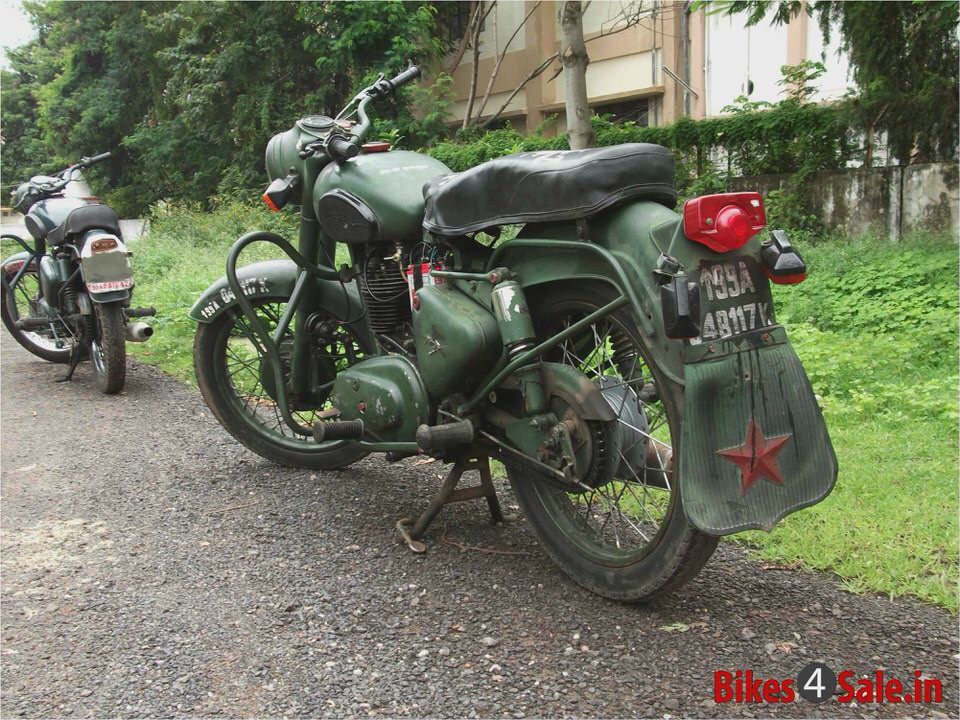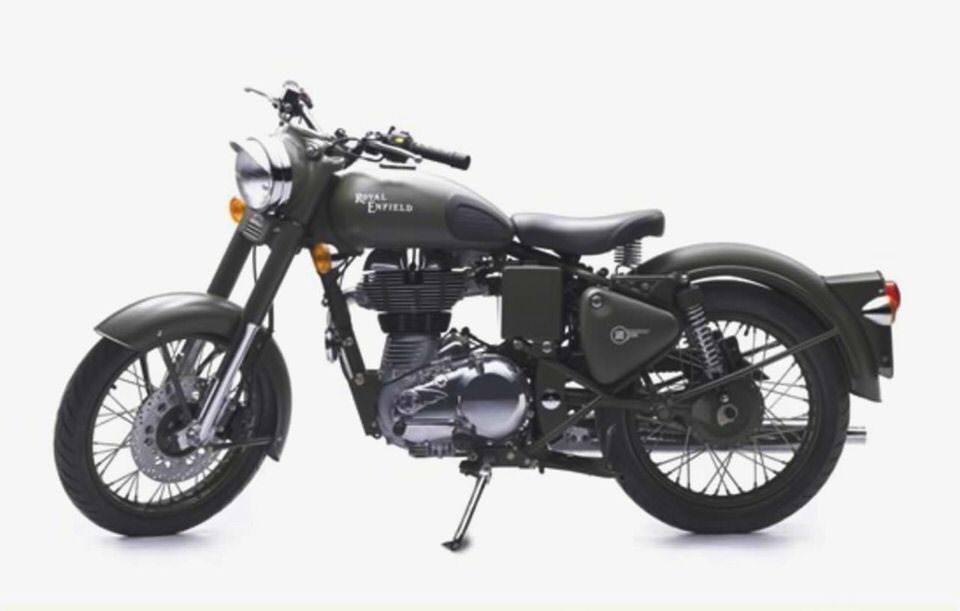 2009 Royal Enfield Bullet EFI – Classic British Motorcycles – Motorcycle…
Yahoo Groups
Review: 2013 Royal Enfield Bullet 500
Royal Enfield Bullet 500 launched in India at Rs. 1.54 lakh – Bharath…
Royal Enfield Fury Royal Enfield Fury Price India Royal Enfield Fury…