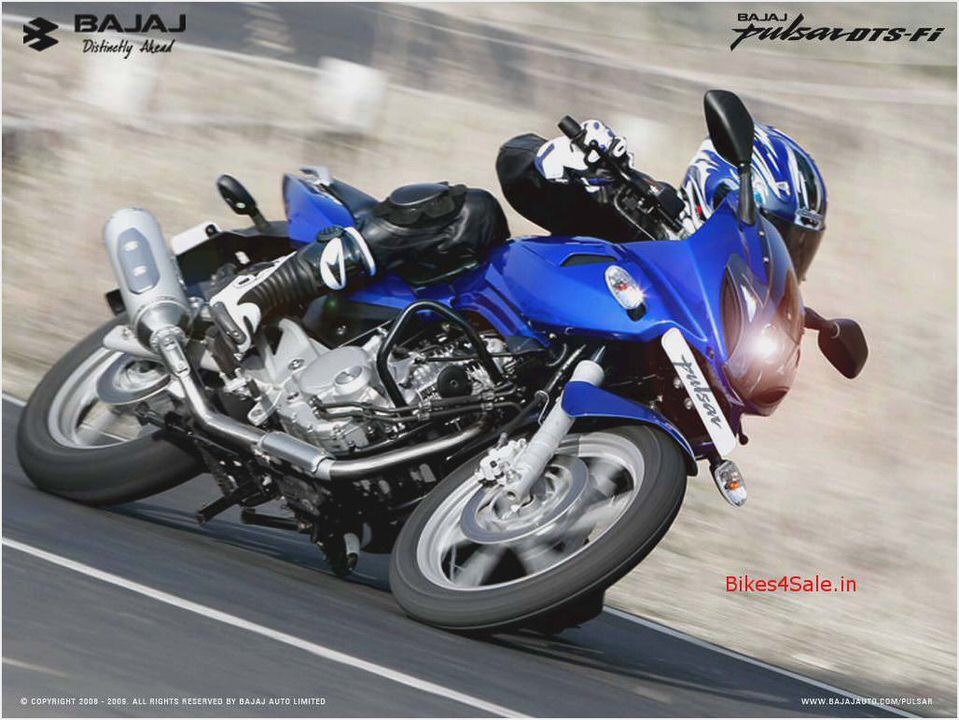 Automobile
Art, Design Paintings
Health Fitness
Humor, Jokes, Riddles
After launching the Pulsar 200cc now Bajaj manufactures have launched Pulsar 220cc, the definitely male among the Indian bikes. The new Pulsar DTS-Fi (Digital Twin Spark-Fuel injected) is the first bike from Bajaj Auto with the powerful combination of twin spark plugs and fuel-injection technology and is an ultimate machine for the performance motorcycle enthusiast.
The latest offering has set new benchmarks in technology, performance, and styling to address the needs of a growing segment of pro-bikers. The 200cc Pulsar is said to be the best looking and handling of the Pulsar Family. However, people have yet to see whether they will age as easily as its predecessors will.
Bajaj's Pulsar DTS-Fi 220cc motorcycle priced at around Rs 85,000.
The Design: On the flip side, the attractive fairing-mounted mirrors reflect little other than the rider's elbows. The backlit switchgear feels perfect to the touch and is totally contact-free, also featuring self-cancelling turn indicators. Grips and brake and clutch levers are adequate. Look ma, no bulbs!
Only amber-coloured LEDs are used for the instruments, dominated by a large analogue rev counter.
A contact-free digital speedometer drive displays precise speeds in a digital read-out. An engine-redline flasher strobes out its communication when the bike is over-revved; the same light doubles up as a low-fuel warning icon. Bajaj has persevered with the same tank on the 220, adding embossed decals and a tank pad. The stepped seats are adequately padded for both rider and pillion and ends in a smart two-piece grab bar.
Angular side panels and a smooth tail fairing add panache, as do strips of nifty LED brake warning lights.
Engine and Power Train: The 220cc oil cooled, Digital Twin Spark Fuel Injection (DTS FI) engine produces an awesome power of 20PS at 8500rpm (though not comparable, pulsar 220cc is more powerful than thunderbird) and an incredible torque of 19.12Nm at 6500rpm. Bajaj's well-proven exhaust TEC (to beef up low-down power) features in pulsar 220cc too. Pulsar 220cc features the standard five-speed gearbox with one down and four up pattern.
Oil cooler placed just below the fuel tank helps in further cooling of engine lubricant and keep this high performance engine cool.
A six-speed gearbox like other international bikes could have been better. Thanks to the fuel injection for the gentle release of power, this enables smoother acceleration, also minimal power loss while shifting gears. Pulsar DTS-Fi can reach 60kph in 4.4 seconds and can past 110kph in 18.8sec. Pulsar 220cc can reach a top speed of 131kph.
Not alone this top speed is impressive; you can easily maintain the pulsar 220cc in 100 -115kph. Though the fuel efficiency/mileage depends on riding behaviour you can expect anything more than 35kpl from pulsar 220cc DTS FI. Bajaj is offering impeccable warranty for its pulsar 220cc – the DTS FI engine has been given 5yrs warranty in addition to the 2yrs or 30000km vehicle warranty.
Ride and Handling: The wheelbase has been lengthened to 1,350 mm from 1,330 of the older Pulsar, along with a new swing arm. Pulsar 220cc DTS-Fi uses telescopic forks at the front and Gas-charged twin shocks are used at the rear. A twin-member tubular frame and an elliptical swing arm mounted on needle roller bearings.
This combination gives a good blend of stiffness and flick ability for the bike though pulsar 220 weighs 150kg. MRF tubeless tyres —90/90 x 17 inches at the front and 120/80 x 17 inches at the rear provide good support and traction control for pulsar 220cc DTS Fi. This high performance bike is the India's first bike to have a rear disc brake although this will help for the effective control; safety in Indian conditions is yet to be seemed.
The tyres of the new DTS-Fi are tubeless and hence offer an exciting riding experience. The 55-watt projector low-beam headlamp offers a decent view of the road ahead. The fully digital dash is easy to read and difficult to mistake. The distinctive tail lamps of the Pulsar DTS-Fi add a bit of dash. Overall, the body of the motorcycle still looks like the Pulsar family, but with sharper edges.
The front faring is the difference – It is well integrated into the rest of the bodywork, and the sidelights and indicators look excellent. With a performance motorcycle, one should really not expect a high fuel efficiency/ mileage figures – still we expect the Pulsar DTS-Fi to get around 45 kilometres to a litre.
Comfort: It is comfortable all right, but there is a hitch. The fixed fairing comes back a bit too much and unless you are sitting so that the tailbone is touching the seat step, your knees will be rubbing on the fairing. That is a bit uncomfortable. I guess when you are riding it in jeans; it would grip the tank quite hard before hitting the brakes hard.
In riding pants, the armour has that privilege of being very intimate with the fairing end. Shorties – I'm guessing 5'5? and below will not notice this.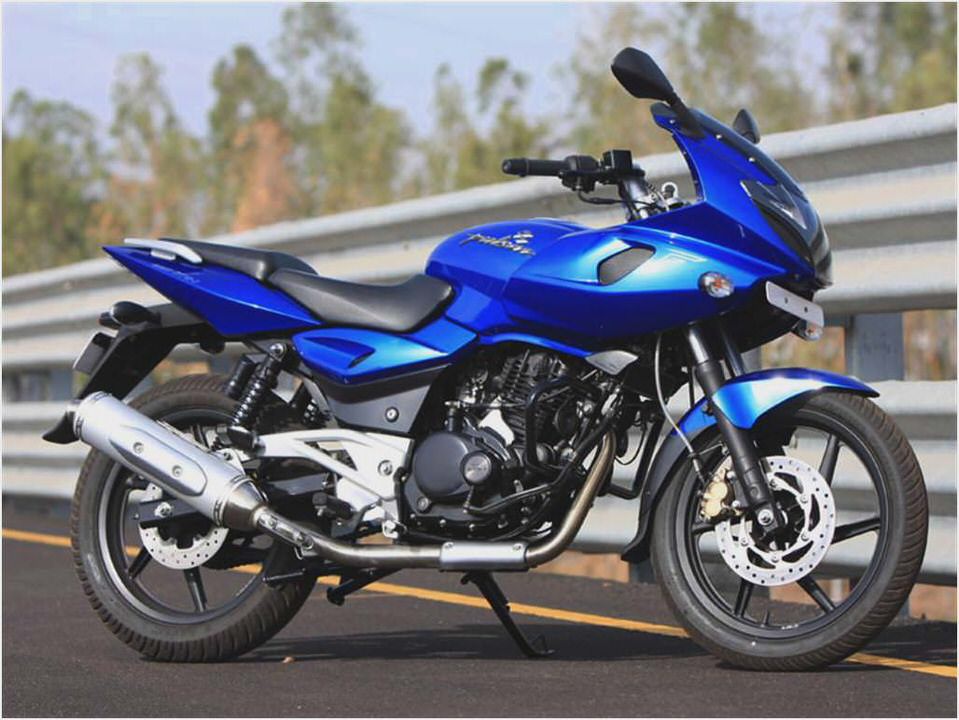 For the manufacturers, especially rivals, it would signal the opening of a new market at the very top of the pecking order. A market all of us enthusiasts are milling about in, but the shelves have been empty so far. The Pulsar 220 might actually cause competing products to fill the shops.
We already know that TVS is working on an Apache 180. A successful P220 might even prod Hero Honda (or Honda, or both) to upgrade, re-arm or replace the Karizma with something more serious. It might actually engineer separate market spaces for enthusiast-centric product strategy, which so far, does not exist.
For us, it would be the beginning of an era of machines and we have been forced to only dream about so far.
Special Features: In addition to the features mentioned in design section, both these bikes have special features, which increases their practicality. Pulsar 200cc also leaves its drive chain exposed with O' ring sealed, which is pre-lubricated to help it stay reliable inspite of running open without protection is one such example.
Similar to its sibling Pulsar 220cc-soon to be launched, the pulsar 200cc bike throws away the kick lever and makes you to crank the engine only with your thumb unlike the Karizma, which offers both self, and Kick mechanism for cranking. Both these bikes use best instruments and unheard features in any Indian bike. Both Pulsar 200cc and the new Karizma have Digital odo Meter, Digital Fuel Gauge and Digital Trip Meter.
Pulsar 200cc features a digital console, which uses only LEDs and intelligently varies its amber backlight intensity for viewing in either day or night.
Road Test: When we road tested the bike, we find that it is no less impressive in the flesh. We are not sure that making all Pulsars look so similar is such a great idea, but the 220 does have presence. The 220cc motor is good for 20.5 bhp – it destroys all previous 0-100 kph and top speed times for bikes.
But making a bigger motor go faster is easy. What is great is the 220's dynamic ability. Despite being a fair bit longer than the smaller Pulsars, the 220 is very quick and confident in corners, and most bikes in India would find it hard to keep up. That it rides very well over broken roads and brakes with great composure is a bonus. What we are saying is that overall – product, packaging and pricing – Bajaj have more or less hit the nail square on the head.
I would not be surprised at all, if there are not enough 220s to go around. Rs 90,000 have a way of disappearing when broken up into EMIs.
Hot in 220cc Pulsar: In 220cc Pulsar the most important feature of all is the fuel injection mechanism, which is responsible for the quick throttle and the linear power curve. The Bajaj Pulsar DTS-Fi is the first Indian motorcycle with an oil-cooled engine. Together, they make for a potent combination.
The Hero Honda Karizma as well as the Pulsar DTS-Fi weigh 150 kgs, and the extra 3 bhp of the DTS-Fi as well as the power delivery characteristics make this an easy Karizma-beater.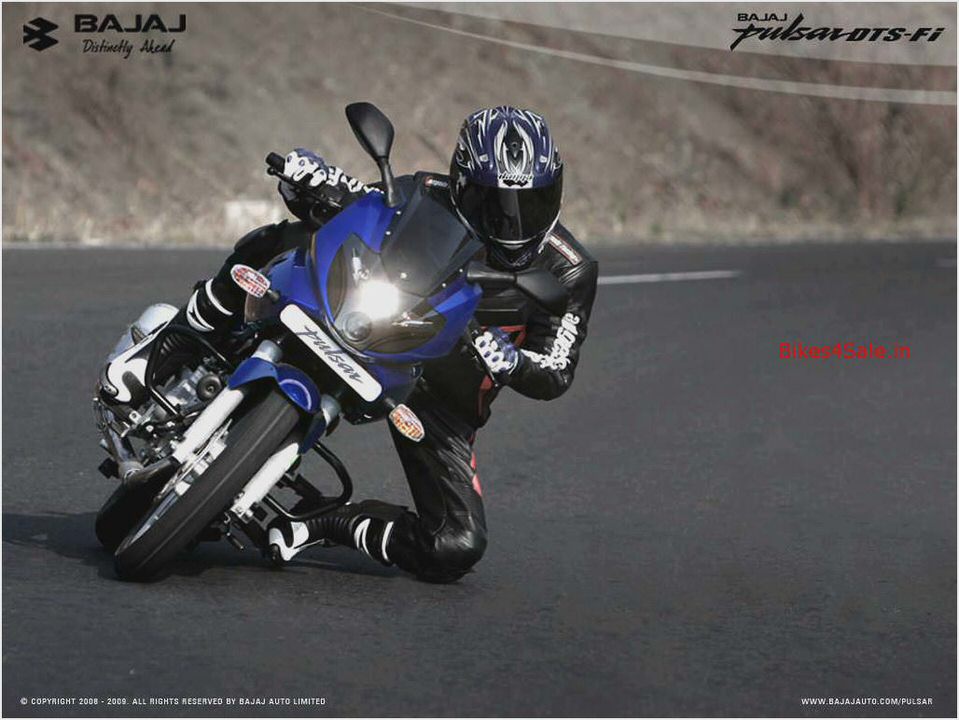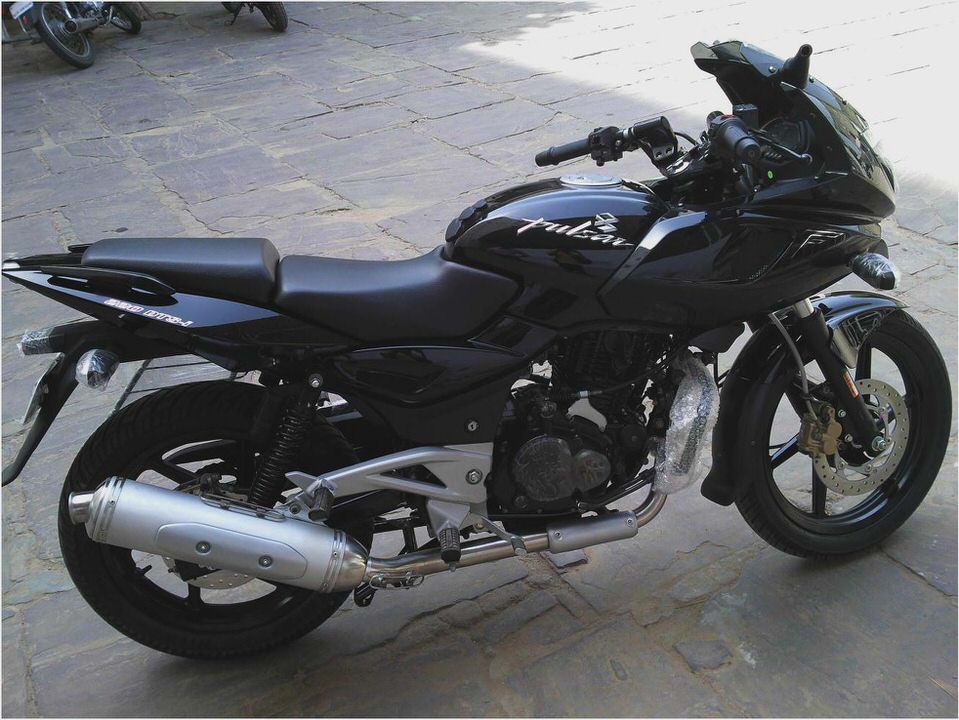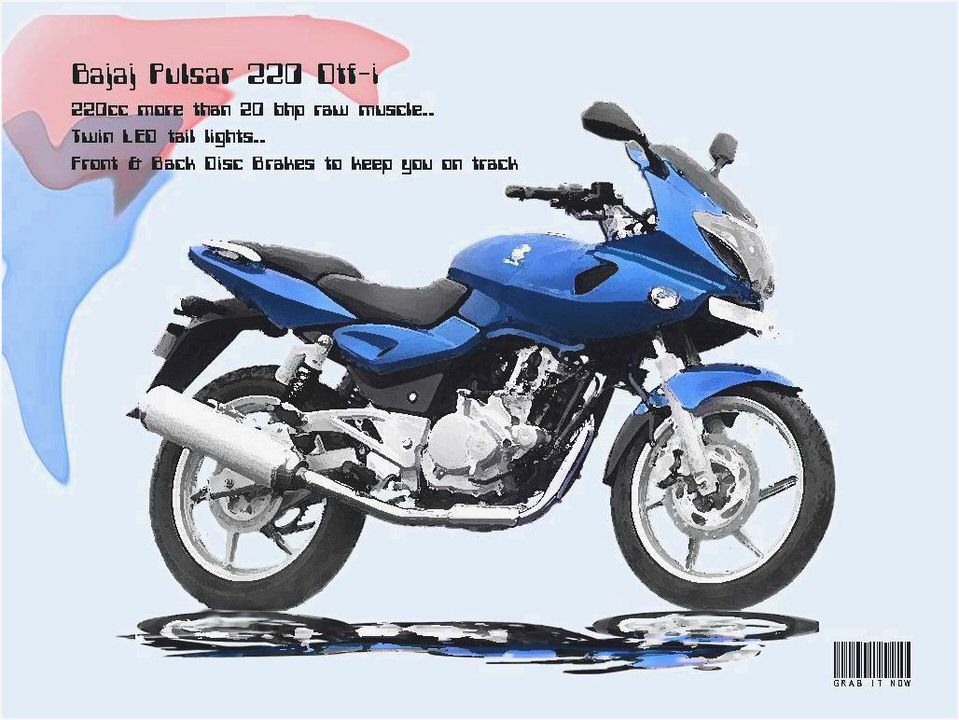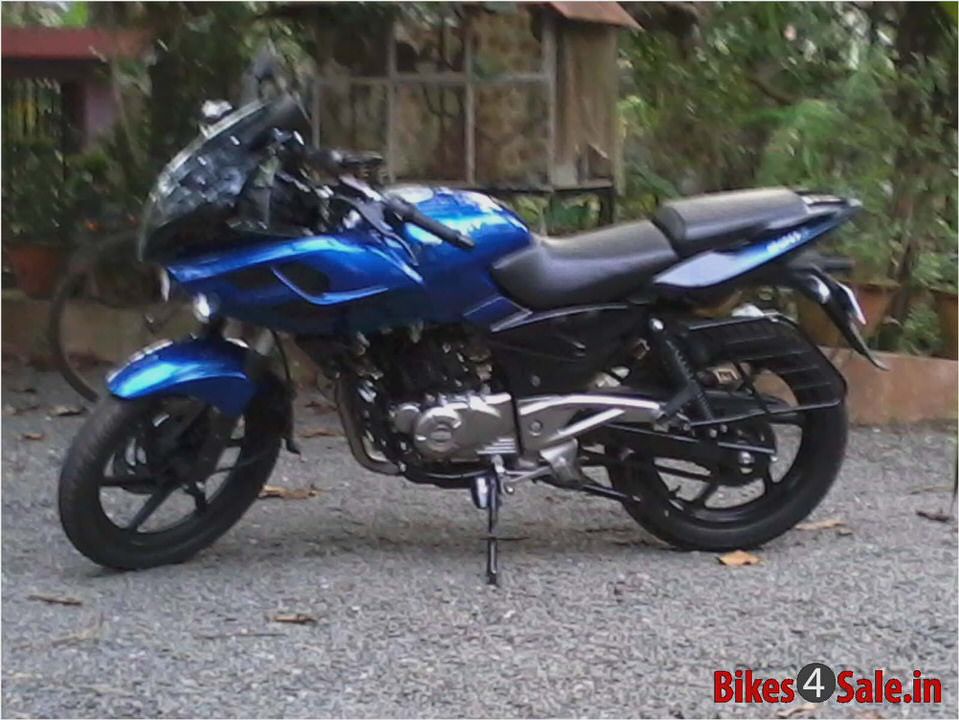 Bajaj Platina 125 Review
Bajaj Blade in India, Bajaj Blade price in India, Bajaj Blade Reviews
BBC TopGear Magazine India Official Website
Bajaj Discover 125 DTSi in India, Bajaj Discover 125 DTSi test ride, Bajaj…
Bajaj discover 100cc vs TVS Sport – Which is the best commuter bike…