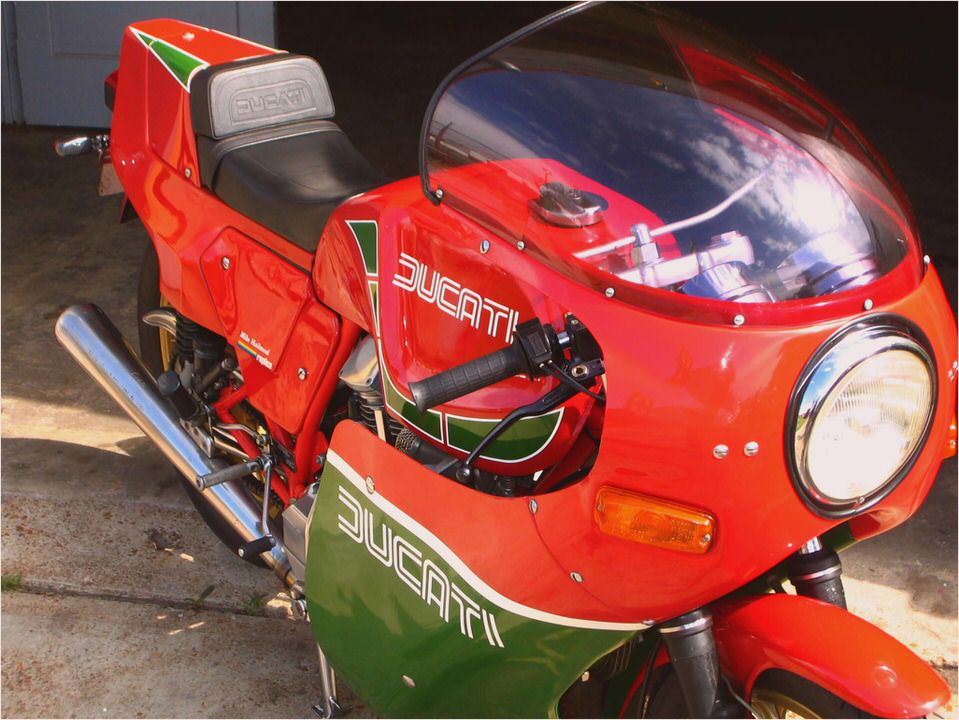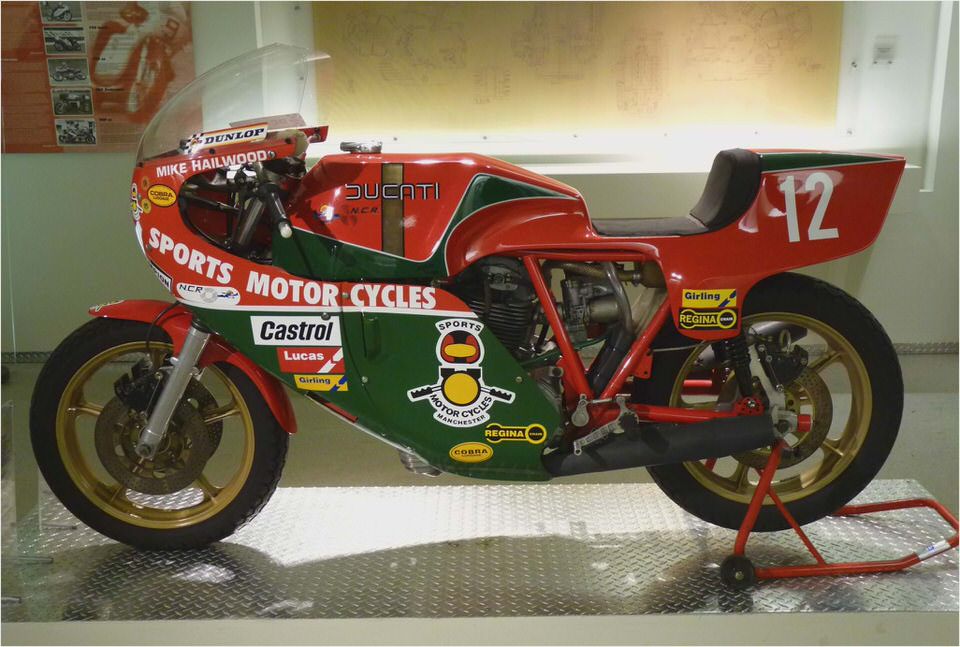 Be like Mike: 1985 Ducati 900 Supersport Mike Hailwood Replica
One look at the paint, and you *know* this is a Mike Hailwood replica model. A quick glance at the odometer shows a mere 1,477 miles (which may or may not be accurate). The rest of this one requires careful study.
Try not to get drool on the monitor.
Purportedly the subject of a $10k restoration, this bike looks brand new. But then again with so few miles, isn't that what you might expect? The Hailwood models have risen in value over the years, but the ask on this one is a new high.
What you are looking at may very well be one of the cleanest MHR examples in existence; and you will pay for that.
From the seller:
The photos — taken fresh on June 29 2013 — show the exceptional quality of this Hailwood Mille. Although the odometer shows 1477 miles (or 2363 kilometers,) because I am not the original owner, I cannot verify the original mileage.
This was a 'barn find,' or more accurately, a storage unit find, low mileage but ignored for a few years. Because I value exceptional quality motorcycles, I hired David Harris, a motorcycle restorer extraordinaire (more an artist in metal and mechanicals) in Point Arena, California, with instructions to restore this mechanically and cosmetically to museum quality.
Apart from oil change and carb cleaning, the mechanicals are so low mileage and excellent they needed nothing (new battery, tires, chain.) Cosmetically, the way David put it last summer (20 miles ago,) this Hailwood would have taken best in class at the Quail Lodge motorcycle gathering. Dave shows some of his motorcycles there each year, and if I didn't live so far away from Carmel, I would've have honored Dave's request to show the Mille this year at Quail.
This was a frame off restoration — frame, wheels, paint, decals. No expense was spared, to the tune of $10,000 on top of what I paid for the motorcycle.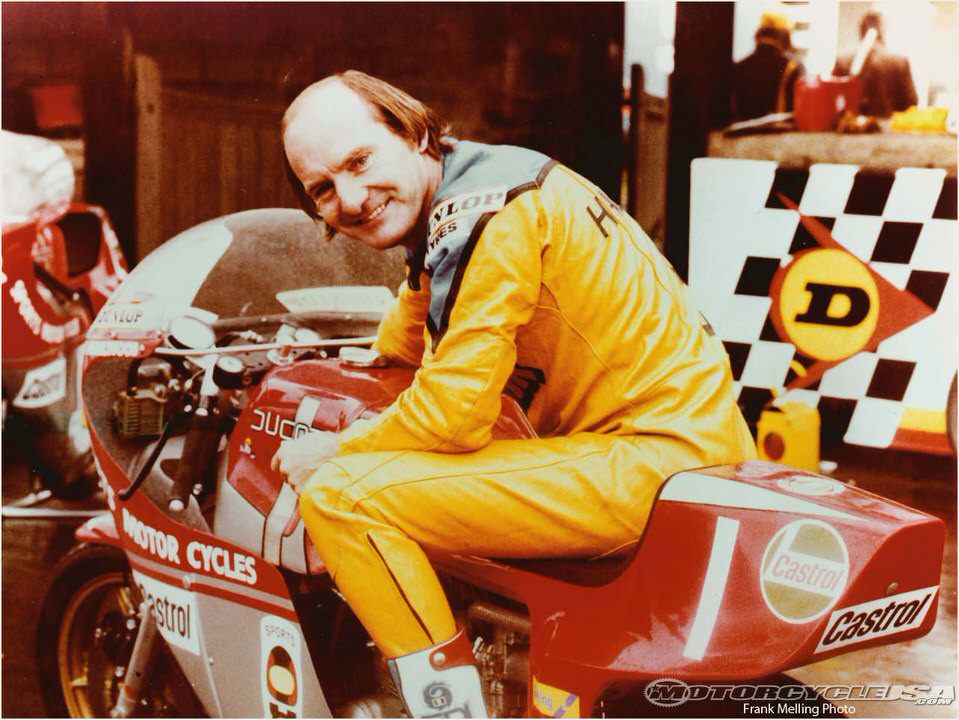 Some neat details on this MHR includes a glass-windowed bevel drive cover. If you've ever wondered how a bevel works, power is transmitted from the bottom end up to the top of the cylinder via a jackshaft. These gears mate at a 90 degree angle, transfering the power horizontally and spinning the desmodromic cams.
The system works well, but was replaced in later years by toothed rubber belts which were easier to manufacture and assemble.
More from the seller:
I am selling it because of life changes that include too much travel for family and work, and not enough time to ride and maintain the large motorcycle stable. I currently own 27 motorcycles, all of them picked carefully for quality. I worked for a couple of national motorcycle magazines years ago, so motorcycles have always been a passion, not just a hobby.
This bike was clearly someone's passion – given how clean it appears it would almost (note that I said *almost*) a shame to ride it. But whether you ride it or park it as 3D artwork, it's gonna cost you. This bike is on the block for $22,500. The seller is willing to consider offers, though, so there might be hope if you are close.
Click the link to jump over to the listing . Good Luck!
Preloved ducati 250 daytona/mach 1 restored for sale
2006 Ducati Superbike 749
2009 Ducati SportClassic Sport 1000 S motorcycle review @ Top Speed
916 Strada or sp? – Ducati.ms – The Ultimate Ducati Forum
Suzuki TL1000R Bike Review