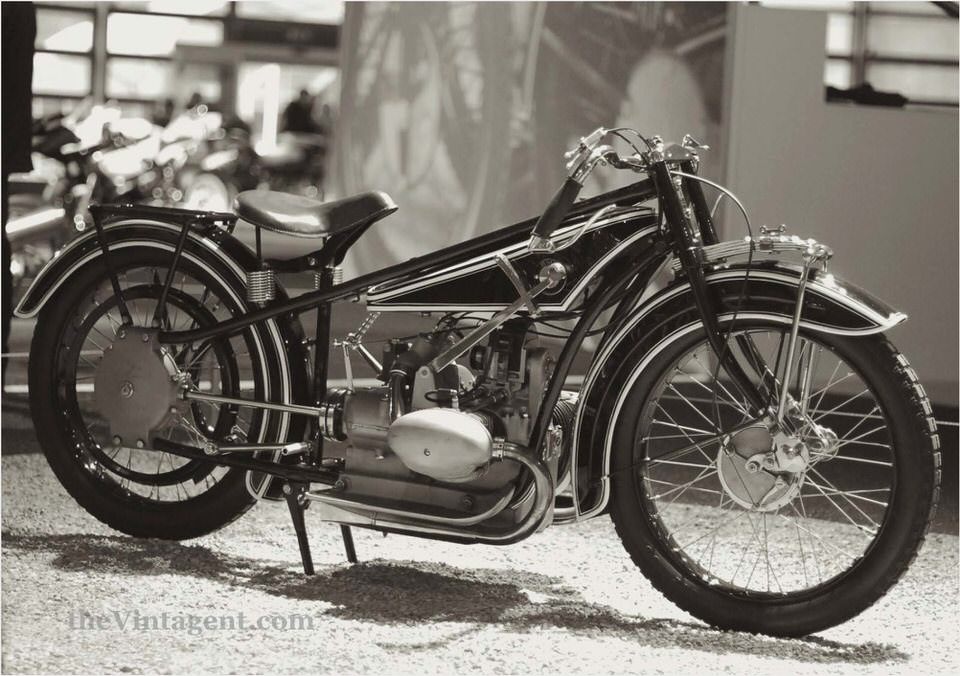 BMW Motorrad To Be Featured Marque Of Vintage Motorcycle Festival August 24-25 In Tacoma, Washington
2014, Roadracing World Publishing, Inc. From a press release issued by PCGCampbell
Motorrad A spectator inspects a 1924 BMW R37 motorcycle during last year's inaugural Vintage Motorcycle Festival at LeMay – America's Car Museum in Tacoma, Washington.
2013 Vintage Motorcycle Festival at America's Car Museum Selects BMW Motorrad as Featured Marque
Iconic German motorcycle manufacturer marks 90th anniversary in 2013
TACOMA, Wash. (March 4, 2013) – The Vintage Motorcycle Festival at LeMay – America's Car Museum (ACM) has named BMW Motorrad as featured marque for the August 24-25, 2013 motorcycle event in Tacoma, Wash. The decision to feature the Munich-based motorcycle manufacturer coincides with the 90th anniversary of BMW Motorrad.
"BMW is a motorcycle company that also builds cars. In fact, they were building motorcycles well before the cars came along," said Bob Henig, president of Bob's BMW in Jessup, Md. and a BMW collector who is serving as a judge at this year's Vintage Motorcycle Festival. "BMWs have always had classic, clean styling which made for low-cost, easy maintenance, so people could really enjoy their motorcycles. The idea was that people should ride them more than they should have to shine them."
BMW Motorrad's first motorcycle was the R32, which debuted in September 1923. The R32 was designed by Max Friz, the first chief engineer and design director for BMW AG, and includes many features that are still used on today's BMW motorcycles.
"That basic design – the horizontally-opposed, air-cooled engine, with a transmission coupled directly to the back of the engine, offset to the right, with a driveshaft to a beveled rear drive, is exactly the layout that you can buy today on a modern BMW," said Peter Nettesheim, a private collector from Huntington, N.Y. who owns eight R32 bikes, including the oldest surviving one – the 22nd BMW motorcycle ever built, which still runs today.
"When I have the R32 parked on the street, the first thing people want to look at is how the different mechanical systems work: the braking system, the throttle system, and anyone who knows BMW immediately recognizes the same basic layout as today's bikes," said Nettesheim, who will also be a judge at the Vintage Motorcycle Festival. "The quality of the fit and finish is something people are always impressed with for a 90-year old piece of equipment. BMW paid a lot of attention 90 years ago to quality, fit and finish, just as they continue to do today."
Like Nettesheim, Henig's collection includes an R32. Henig's is an unrestored 1925 R32, and he also owns a 1929 R57 and a 1943 R75 with a sidecar, among others.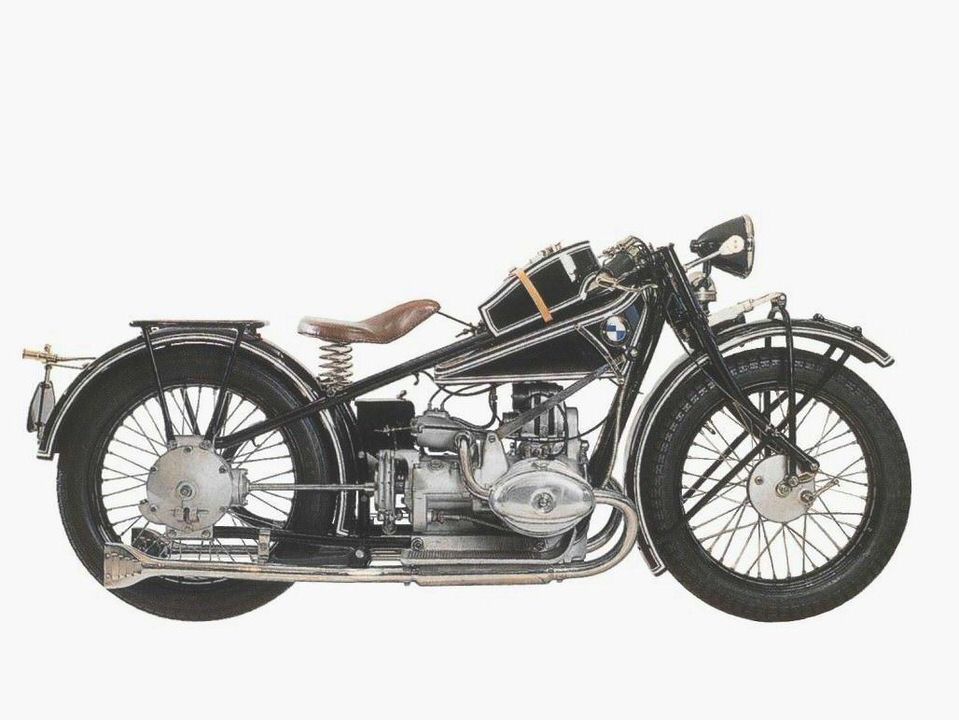 "BMW's technology has always been at the forefront of the motorcycle industry, and their quality of build is remarkable," said Henig. "I'm looking forward to coming to the Festival and sharing the knowledge and passion that I have for BMW motorcycles."
The Vintage Motorcycle Festival is one of the annual signature events at the 165,000 square-foot Tacoma museum. Along with the many BMWs, other motorcycles from famous makers will include Ducati, Triumph, Norton, Harley-Davidson, Indian and European marques from bygone eras.
The festival's main event on Saturday, Aug. 24 will include judged classes and awards, a swap meet, trials motorcycle demonstrations, panel discussions and music. A scenic motorcycle ride launching from ACM's plaza and traveling along Pacific Northwest roads is slated for Sunday.
The inaugural event in 2012 attracted more than 200 motorcycles and 2,000 enthusiasts to ACM's Haub Family Field. Best of Show was a 1963 Norton Atlas owned by Ron Rumbolz of Fife, Wash. which is now on display at the museum.
About America's Car Museum (www.lemaymuseum.org )
State Farm Presents LeMay – America's Car Museum, which opened June 2, 2012 in downtown Tacoma, Wash. explores how the automobile has fulfilled a distinctive role at the core of the American experience and shaped our society. The spacious Museum with rotating exhibits is designed to be the centerpiece for automotive history as well as an educational center and library. The campus, located adjacent to the Tacoma Dome, contains a 3.5-acre show field, theatre, caf-, banquet hall and meeting facilities. For more information on museum hours, becoming an ACM member, volunteer opportunities or to make a donation, visit www.lemaymuseum.org .
Previous Article | Next Article
Test BMW R1200R Classic: The boxer which flat ego Bikes Catalog
2009 BMW K1300GT vs. 2009 Kawasaki Concours 14- Comparison Test Review
BMW S 1000 RR 2009 – Present
Test Ride: 2012 BMW K1600 GTL – NikJMiles.com
Airhead oil pans