Close-Up: Andrew Short's Red Bull KTM 350 SX-F
It's always been said that "factory" riders have a distinct equipment advantage over their "privateer" counterparts in the sport of Supercross . The production-based bikes that serve as the backbone of competitive race machines are certainly no slouches, but it's tough to top the RD, technology, and budgets that are available to the top factory racing teams when developing a bike, and the Red Bull KTM squad is no exception.
For 2011, Andrew Short made the switch over to the orange machine for the first time in his career, and played an integral role during the development of the all-new Red Bull KTM 350 SX-F for Supercross.
Andrew Short Quick Facts
DOB: 11/28/1982
Birthplace: Colorado Springs, CO United States
Here's a closer look at some of the trick parts that make Shorty's new ride one of the strongest machines on the track. Short's potent 350 SX-F is packed full of special parts developed especially for him by the KTM racing team. And though most of the bike's internals are top secret, many of the visible bolt-on parts are actually available to the public (for a small price, of course).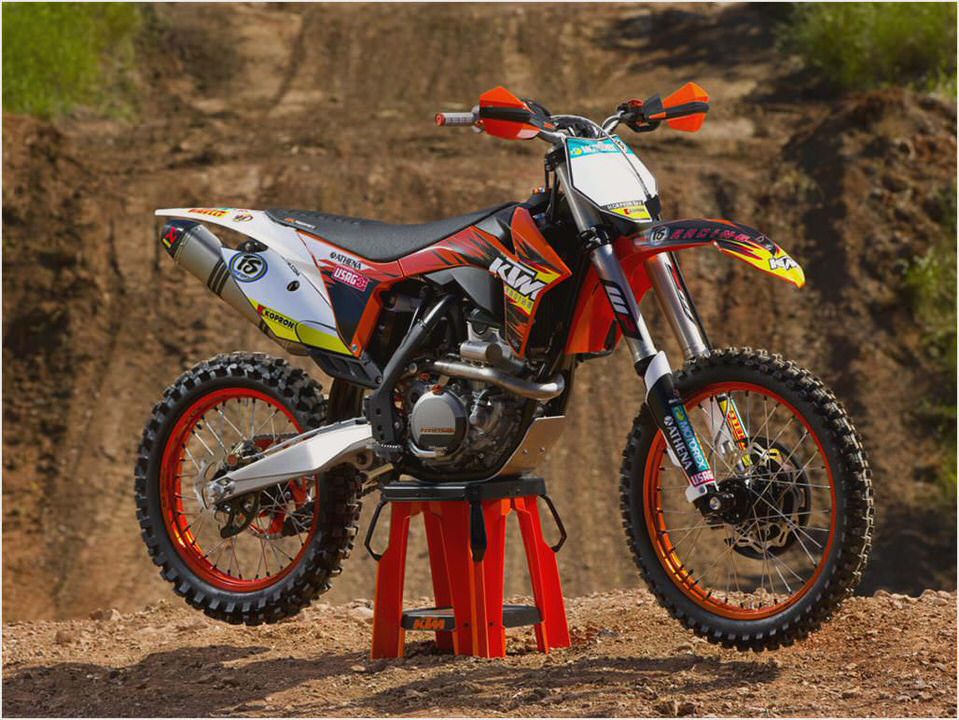 For 2011, the Red Bull KTM squad is running a full titanium Akrapovic exhaust systems. A resonance chamber is outfitted on the top of the header to reduce noise per the AMA's 94db rule, while at the same time adding additional bottom-end the machine's potent powerband.
Along with mighty power comes the need to stop more efficiently, thus Shorty's KTM is outfitted with a factory-modified Brembo rear caliper that sits atop a custom billet brake hanger. Combined with an oversized "works" KTM 220mm rear rotor, Short's Red Bull KTM stops on a dime!
UK-based Raptor supplies titanium foot pegs that help keep Short and the rest of the Red Bull KTM team strapped in for the ride, all the while shaving precious weight from the bike. Wish you could throw a pair on your steed? Good news They're available to the public, but they ain't cheap!
When it comes to Supercross, a rider's suspension can often be the most valuable possessions on the bike. For the new year, KTM brought SoCal-based RG3 Suspension aboard to help yield the plushest ride possible. Shorty's 350 SX-F is set up with RG3-tuned WP 52mm MXMA 5200 forks that are cradled by XTRIG triple clamps, all of which are available to the public if you've got the dough.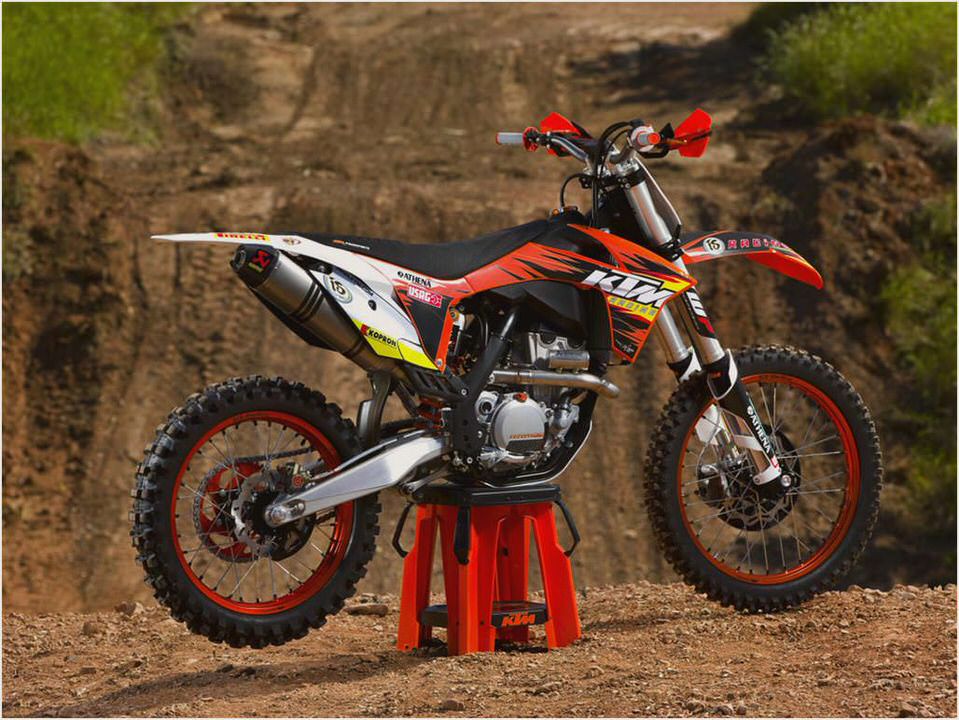 BMW K1300GT, Honda VFR800, Suzuki Hayabusa, KTM 990SMT – KTM 990 Supermoto…
Test KTM 450 SXF 2013
MotoNation Unveil KTM's 690 Duke and Duke R Variant
Cursed KTM 530 EXC-R – 250-530 EXC/MXC/SXC/XC-W/XCR-W (4-Strokes) – ThumperTalk
2008 KTM 450-530 EXC-R motorcycle review @ Top Speed