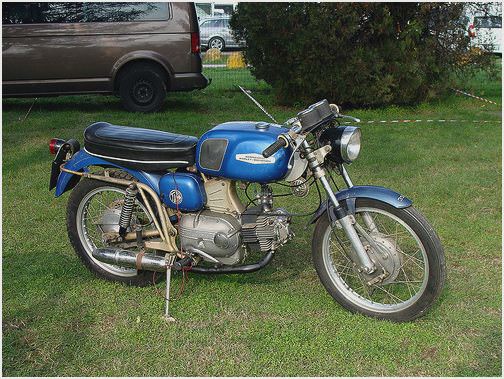 So What Should You Buy to Ride?
By: Paul Duchene
A quick look at usable bikes with an investment upside
ITALIAN
Italian singles 125350cc from 195074, especially bevel-drive OHC Ducatis. Consider Aermacchi, Aprilia, Benelli, Bianchi, Mondial, Morini, Motobi, Moto Guzzi, Parilla, Rumi. Must be complete, with a spares source.
Properly sorted, these are all a lot of fun. There's a strong boutique market for pretty ones. $1,500$7,500 .
Ducati 860/900 Bevel-drive V-twins from 197582; 750/900cc V-twins from 750GT (1972) to 900SS. 860 spring-valve and 900SS Desmos are iconic. Unmistakable sound, strong upside. The 750SS is already in six figures. $7,500$35,000 .
Ducati Monster 600/750/900cc V-twins (1993present). This is the 20th anniversary of an icon that led to a raft of imitators. A blast to ride, and must be considered premium sleepers. $2,500$7,500 .
GERMAN
BMW R69/S 594cc boxer (195969). Sporting version of the staid R60 is a super tourer with comfort, reliability and speed, but quirky handling, with shaft-drive and an Earles fork. Many nice ones exist. $5,500$15,000 .
BMW R90/S 898cc boxer (197376). Fastest street BMW of its time, with 125 mph top speed, unmistakable "faded" smoke orange and smoke gray colors and dual front disc brakes. Starting to be noticed. $6,000$12,000 .
197274 "toaster tank" R60/5 and R75/5 BMWs are popular with hipsters and café builders now. $3,500$7,500 .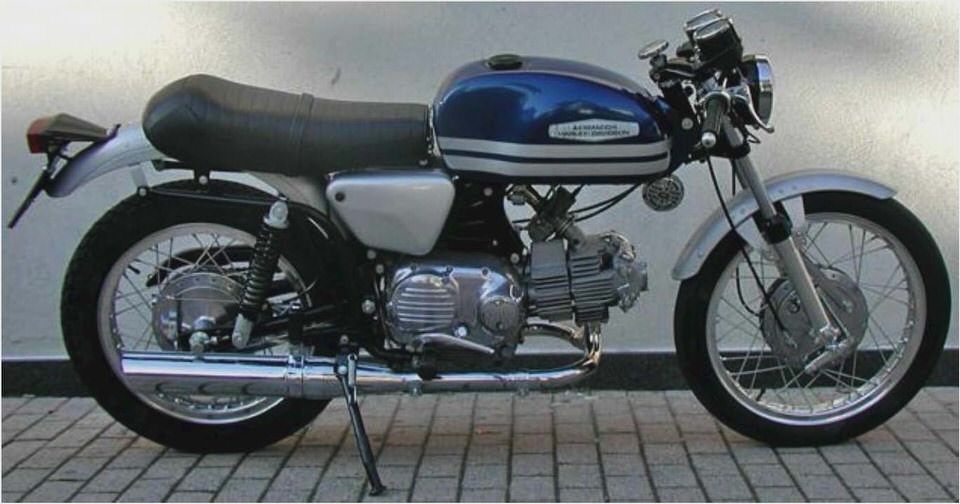 AMERICAN
Harley-Davidson 5561ci V-twins (1957present). Starting with the Sportster in 1957, Harley set a course that has indelibly defined the American motorcycle experience a big-inch V-twin engine, minimalist bodywork, and plenty of attitude and soul. So powerful is this cocktail that virtually every other company of note has attempted to copy it in some way. $5,500$20,000 .
Harley-Davidson 74ci V-twin. (192129). Really good vintage ride, with lots of spares and mechanical support. Meet nice people on small town porches. $10,000$25,000 .
1950s Indian Chief. Relatively accessible and still affordable, with a great heritage and respect anywhere you ride. $20,000$30,000 .
SCOOTERS
Forget the unsupported brands from the 1950s and '60s like Ariel, DKW, Durkopp, Piatti, Puch, Sunbeam, Terrot, Zundapp, etc. where you're riding all the available spares. You need something that works and has a parts network. It's downright gnarly to ride a good-looking Vespa or Lambretta like you mean it.
People who read this also read :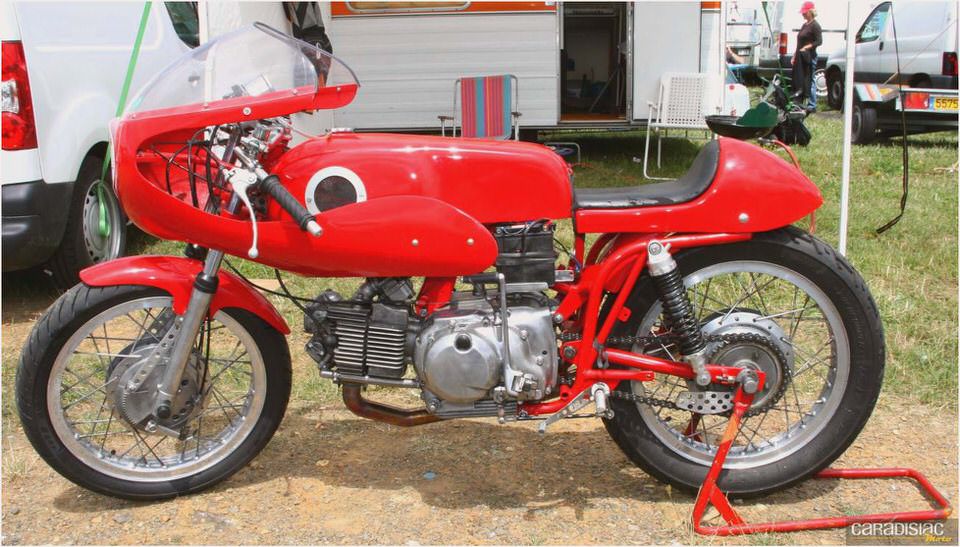 FAMOUS MOTORCYCLISTS OF LAST CENTURY – PART XI – BIKE ME!
Harley-Davidson Aermacchi Sprint 350 Auction -0001-5004932- -…
Smallest Harley Davidsons eHow
Thunderfest 2013 at Darley Moore a Success – Motorcycle USA
Harley Davidson Panhead & Sportster history