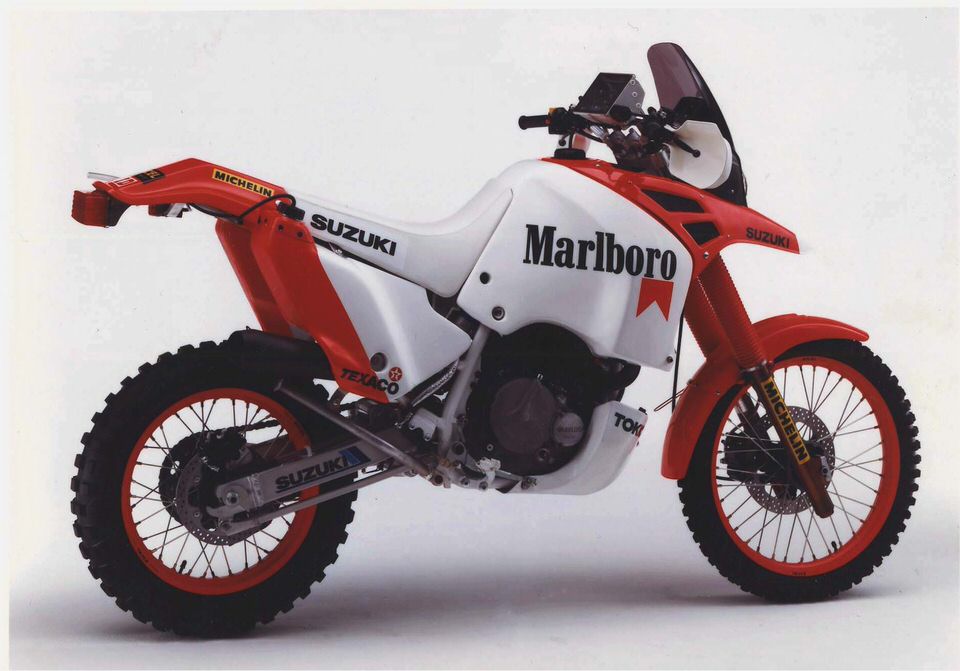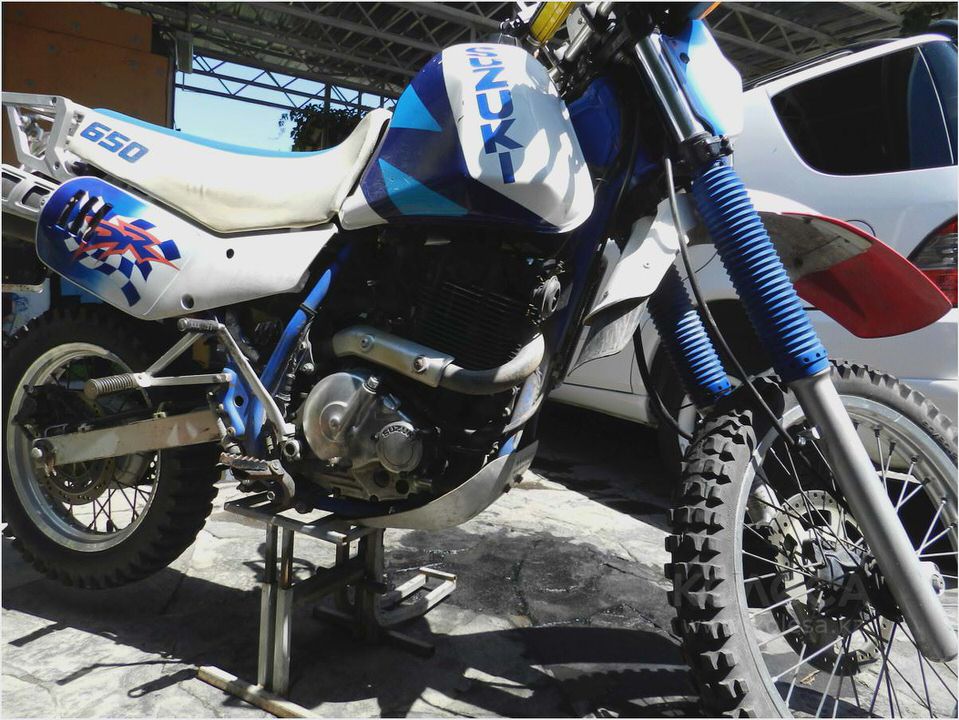 2001 Suzuki DR650
Two weeks later and now we're getting somewhere:
Oil leak fixed by replacing the cam chain tensioner gasket,
Raised the ride height back to normal which means changing the fork spacer and rear shock mount plus welding an extension into the shortened side stand
Stripped the paint off the fenders and side covers and repainted the luggage rack silver.
Remounted the rear turn signals so they are less vulnerable in a tip-over.
Added EMGO folding dual-sport mirrors.
Cut down and remounted the little BMW windscreen (which does make a difference at highway speeds).
Vastly improved throttle response by shimming the needle .030,drilling out the second vacuum bleed (it's cast into the plastic but plugged) to the top of the slide, removing the airbox snorkel and adding an extended idle mixture screw. I'm running the stock (#140) mainjet, stock air-box with a twin-air filter and a stock exhaust. With this setup the bike runs very well at all speeds, has no soot in the pipe and delivers around 55-60mpg.
Plus, and this is important to me, it will chug along like a John Deere when asked.
The bike still had some issues at this point. IMO, it's suspension was FAR too stiff and there was a unacceptable level of handlebar vibration.
Two more weeks and making progress:
Since this will be an adventure bike that I will travel on, it needs luggage of course. I have some soft-sided bags I used for years on my dual-sports and all that was needed is some bag mounts to make those work.
Here I've added the (unpainted) bag mounts,
a Utah Sportcycle skid plate,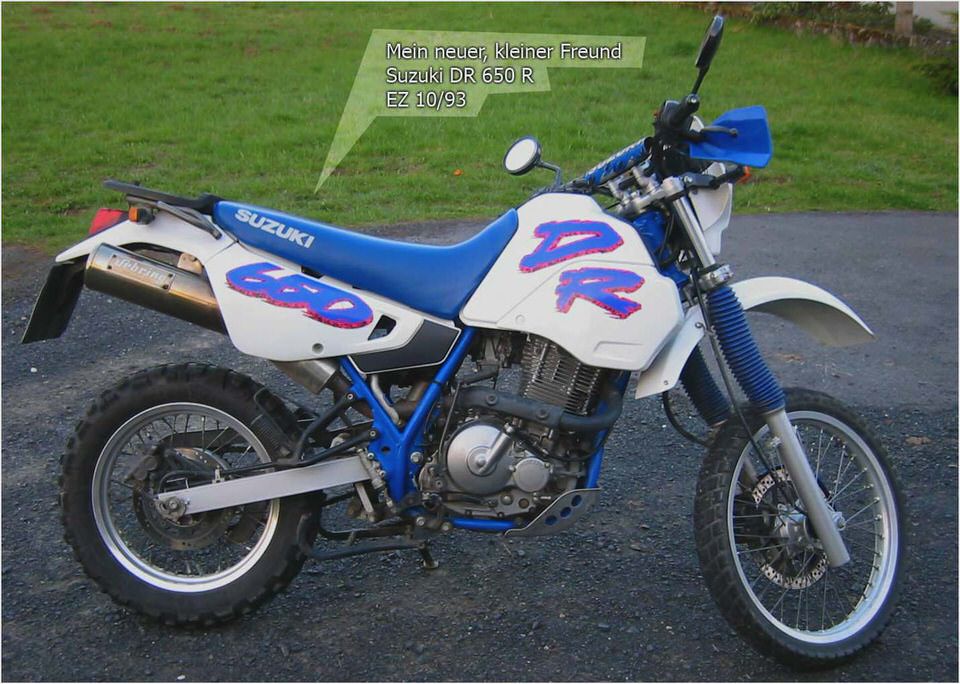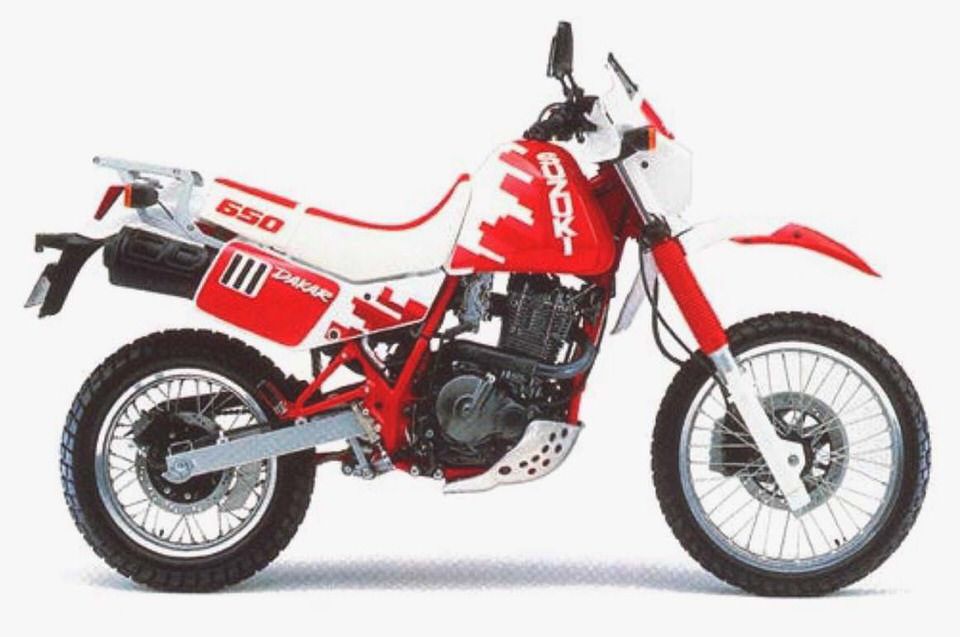 a Keintech adjustable chain guide
and a sweet little Wolfman rainproof tank bag from Tellico Motorcycle Outfitters.
The worn street-oriented tires have been replaced with a slightly more aggressive tread that works well for my combined street and dirt riding.
Not visible are the Vibranators mass-tuned vibration dampners in the handlebars
and Ricor Intimidator cartridge inserts in the forks.
Adding the Vibranators AND reducing the torque on the handlebar soft mounts made a dramatic difference in handlebar vibration. It's only slightly more than the DR350 now and is quite acceptable. The Intimidator fork cartridge inserts were a BIG step in the right direction in that the forks became much more responsive; BUT, they were still too stiff for my riding style.
Seems to me this DR650's suspension (don't know if it was stock or not) was tuned much more towards spirited pavement riding than for off-road rugged terrain. That had to be fixed.
It was a GREAT trip and the big DR was heavily loaded but did just fine. In fact, I was truly amazed by it in a couple of the rougher sections where it just tractored through.
Bottom line, if I could have ONLY one motorcycle, I'm pretty sure the DR650 (well, maybe a new one), would be THE one.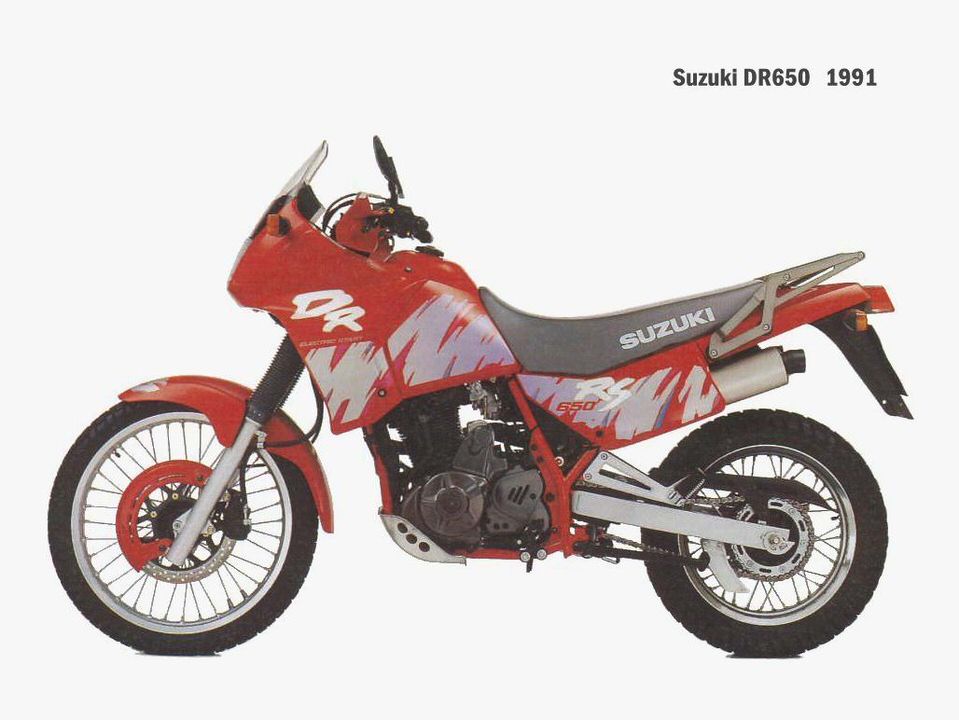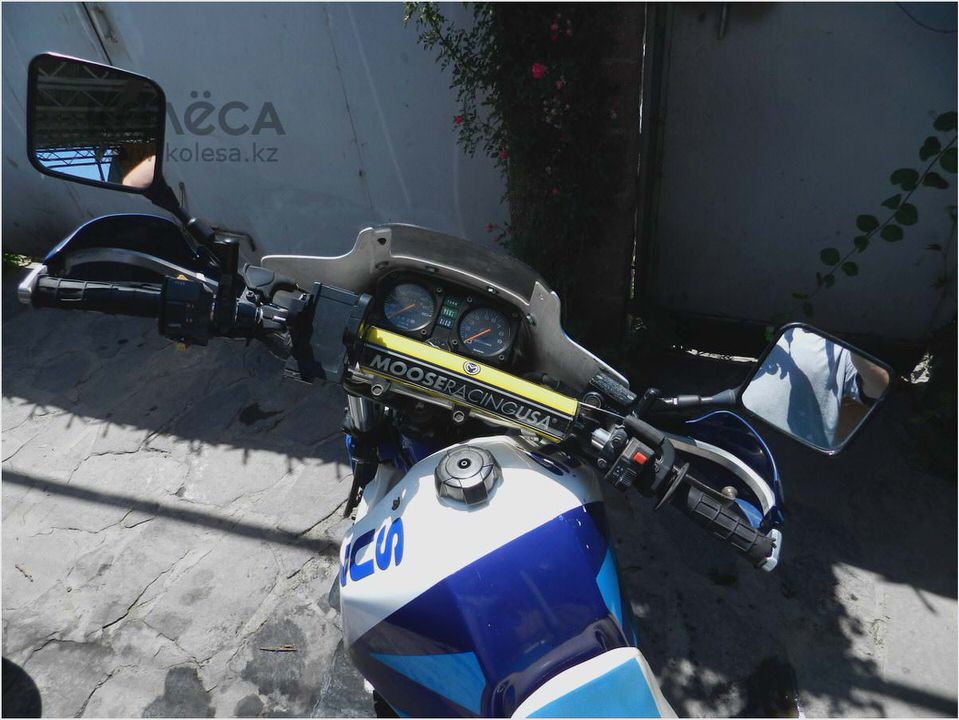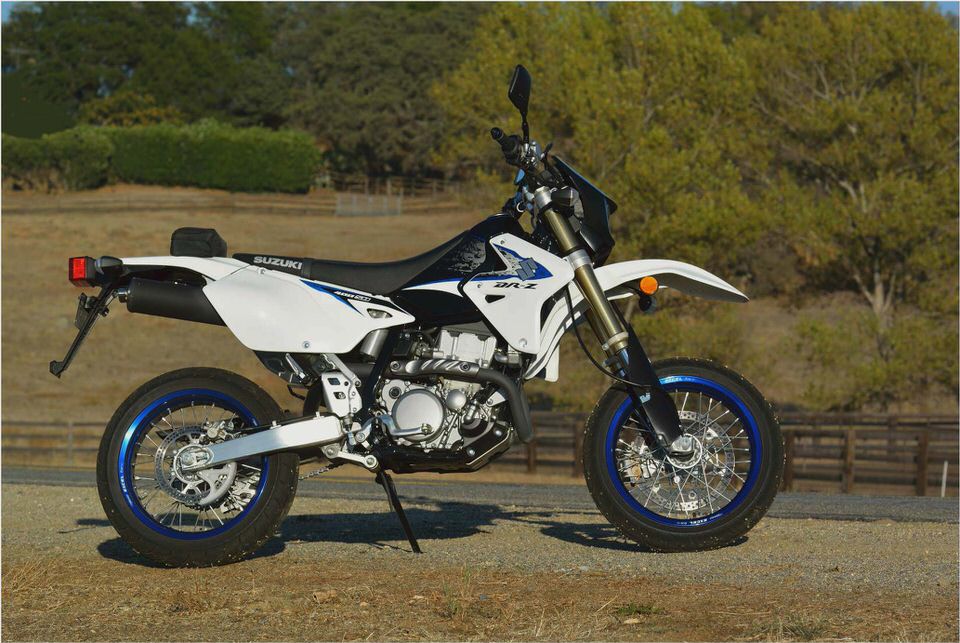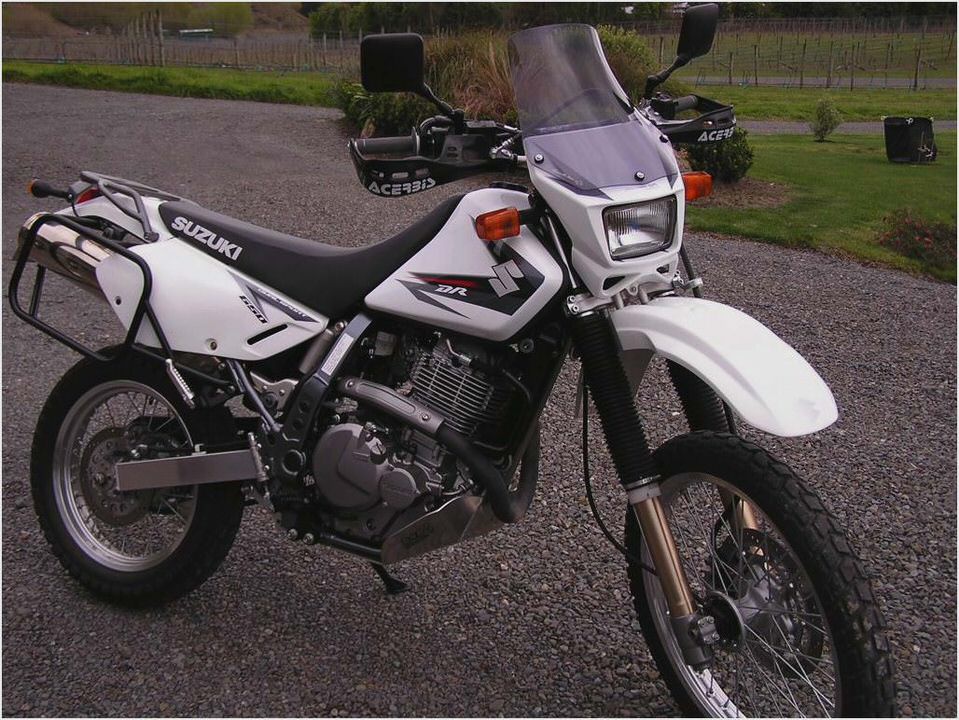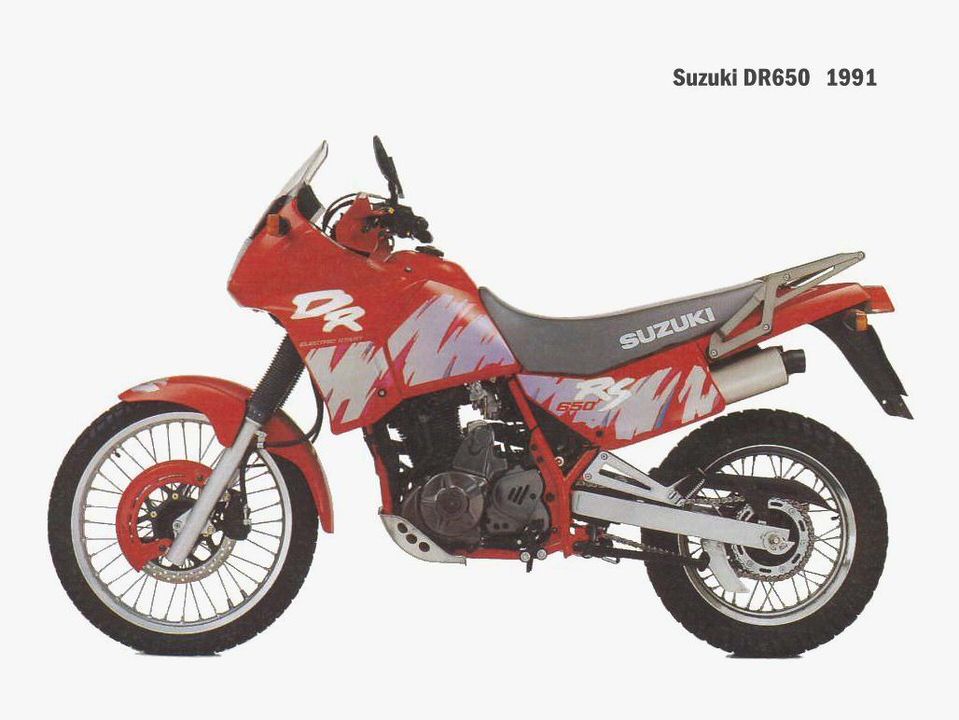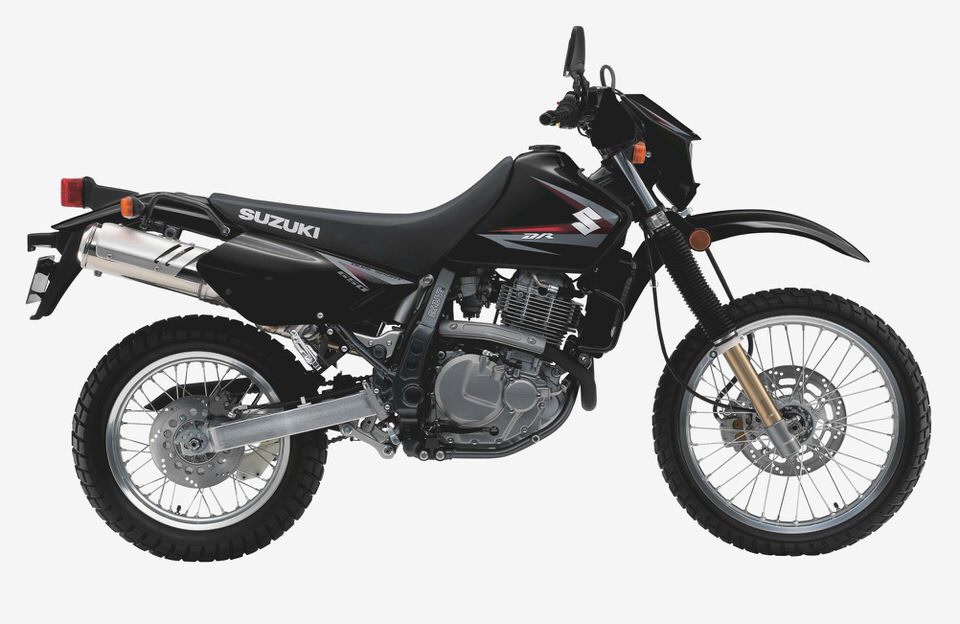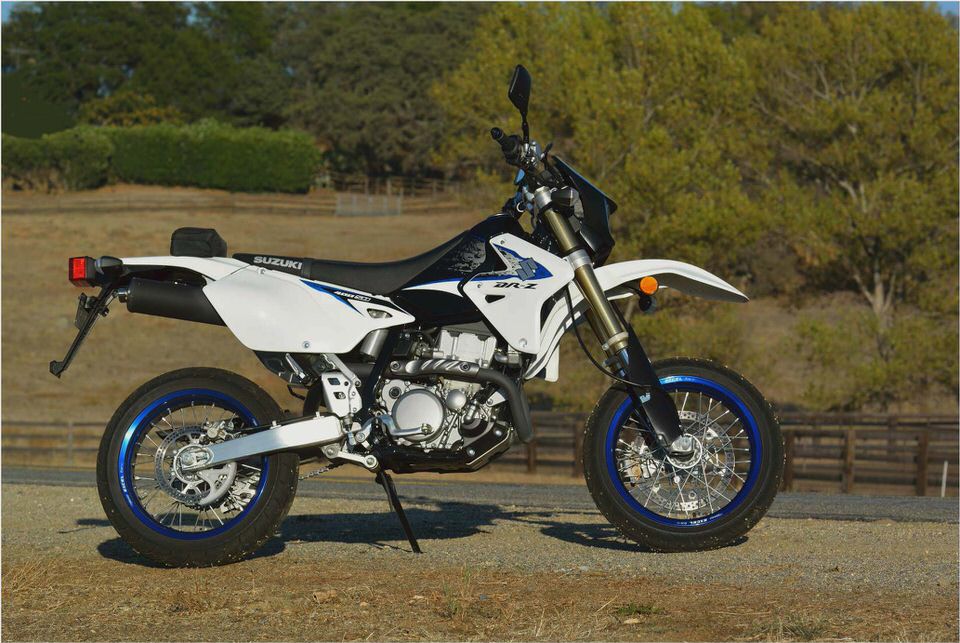 1957 Parilla 175 Sport and 1962 Parilla 250 GS – Classic Italian Motorcycles…
First ride: Suzuki GSR750 ABS review – Road Tests: First Rides – Visordown
Honda GL 1000 "Backfire" Mystery Motorcycle Help – KnowMotorcycles.com
1983 Suzuki Tempter GR650-X
2002 Suzuki TL1000R Ghetto Blaster Super Streetbike