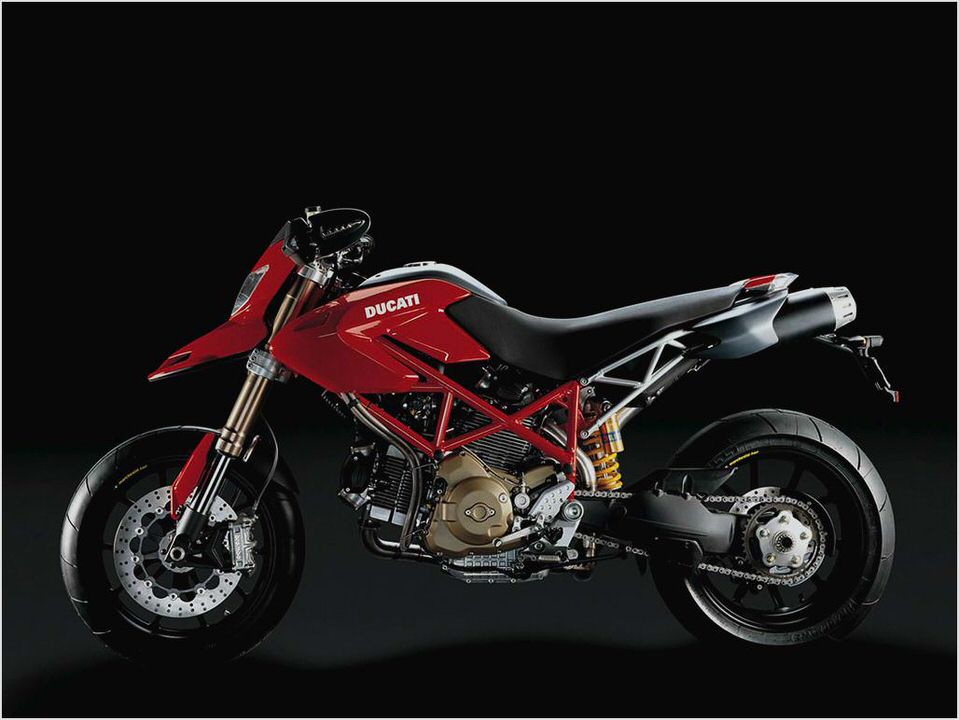 Archives
Ducati Hypermotard 1100S road test
Posted on September 21, 2007 by scottishbiker
Another road test that I did a few months back.
As ever any comments greatly appreciated, I managed to get some piccies done by a snapper so as soon as I get a hold of 'em I'll post them too.
Ducati Hypermotard 1100S road test.
IF the Government gave out ASBOs to motorcycles, the Ducati Hypermotard S would get one every time it started up.
At the moment you can only get the bonkers Bologna beast in red.
Buckfast yellow and the ned's favourite – a nice Burberry pattern – will be along shortly.
Make no mistake, this bike is a hooligan, a hyperactive wide-boy, and after riding it for ten minutes you soon start behaving like one.
Fuel injection and twin plugs on each cylinder put power output in the region of 90bhp, and there's a truckload of grunt, too.
It's not all about the engine, though – the frame and suspension parts are all top-shelf.
The S model has the same huge 50mm Marzocchi forks as the standard model, but they have a low friction diamond-like coating which improves feel and road holding.
At the back there's an Ohlins remote reservoir shock which offers fantastic feedback. The package is finished off by a set of Brembo monoblock callipers which require two fingers in most situations.
Twin Termis provide the aural extravaganza you would expect from such a potent package.
A liberal dose of carbon fibre finishes off the Hypermotard a treat.
Press the starter and the big L-twin fires up and settles into a gentle, booming rumble.
At 845mm it ain't gonna appeal to the vertically-challenged, but once aboard the view is nice.
The instrument cluster is minimalist, but everything you need is there.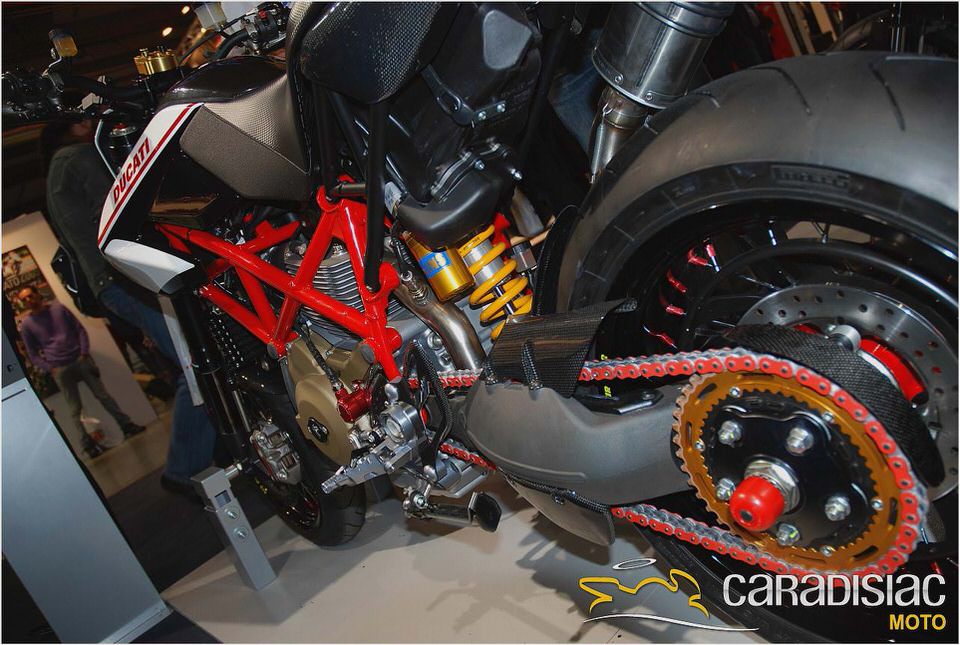 Fold-away mirrors might seem like a gimmick but they do work well – they're handy when you're filtering, too. But commuting is not where its heart lies.
Get it out onto your favourite, twisty A-road and it finds its feet.
It's not about going blazingly fast in a straight line, it's the fun in the bends and the huge, cheeky grins that it puts on your face that make the Hypermotard so special. The handling is sublime – over the front on the way into a corner, open the throttle and let the grunt force you back down the seat.
Knee-down antics are no problem either.
The S is a bit pricier, but for what you're getting, it's well worth the extra wedge.
PRICE: Pounds 8,995
0-100MPH: sub 9 secs
TOP SPEED: 135mph
INSURANCE GROUP: 15
ECONOMY: 40mpg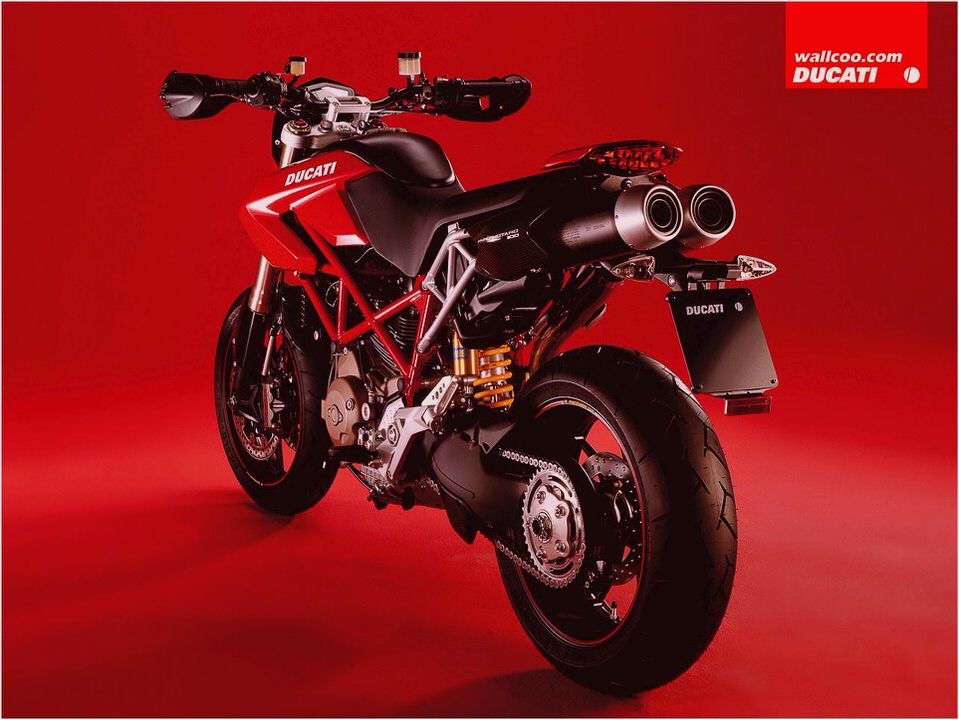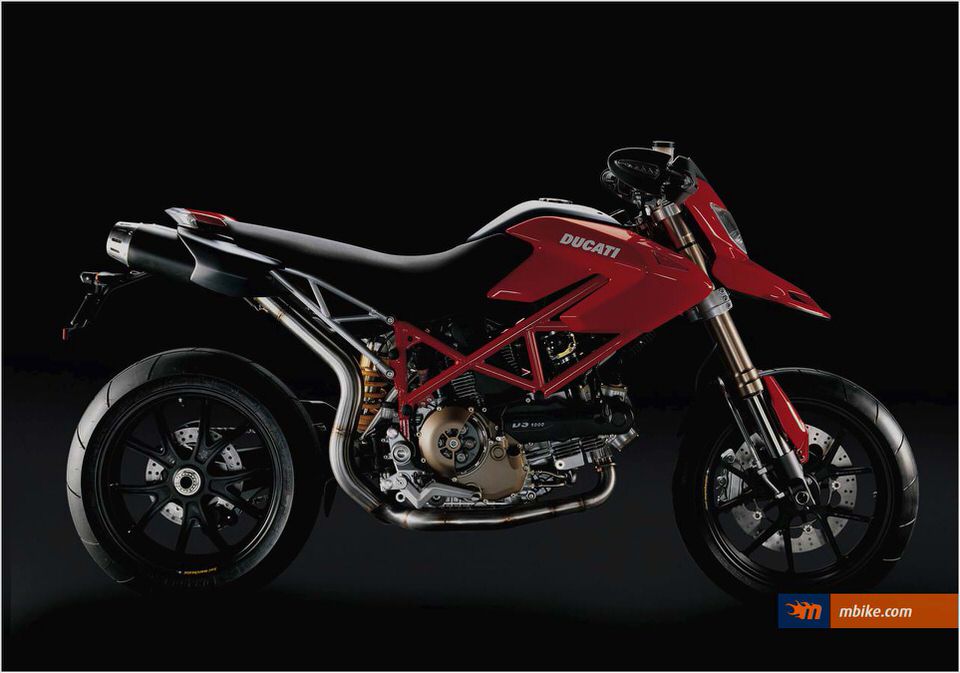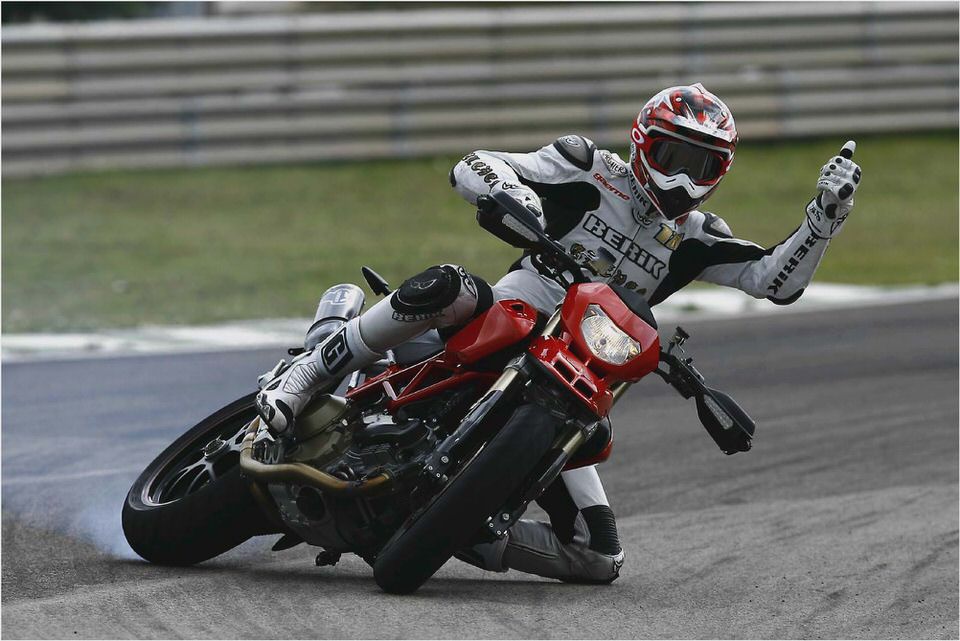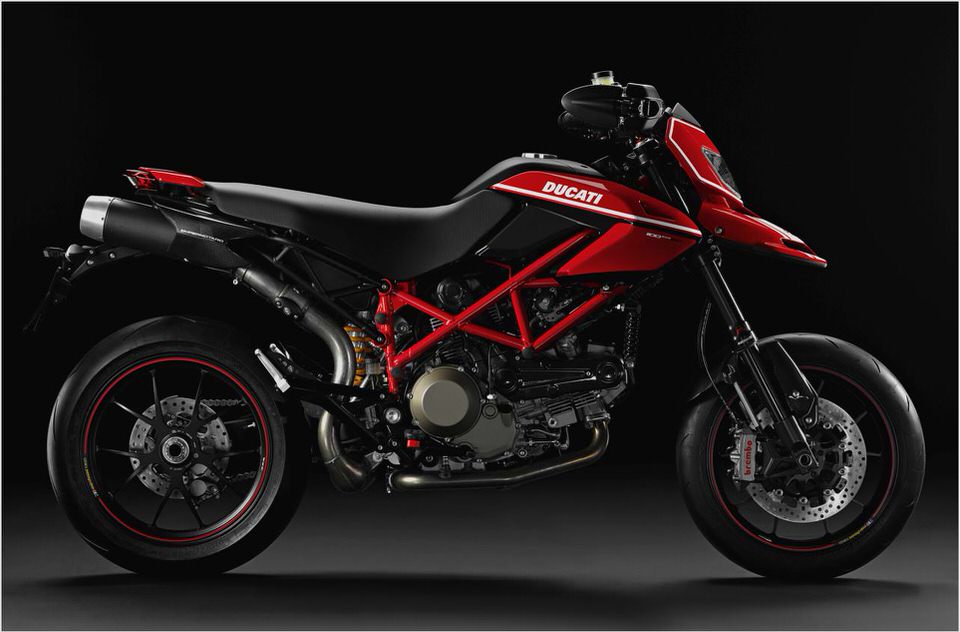 EVOlution: Ducati 848 EVO Prime-car – worldwide news about cars
Kyosho Mini Z Moto Ducati Desmosedici GP11 Racer (Valentino Rossi)
History: From 851 to 1199 Panigale Ducati Superbikes 25 years
Ducati Desmo Mark 3 v Monza Junior Benzina Magazine
Kawasaki H2 Mach IV – Classic Japanese Motorcycles – Motorcycle Classics