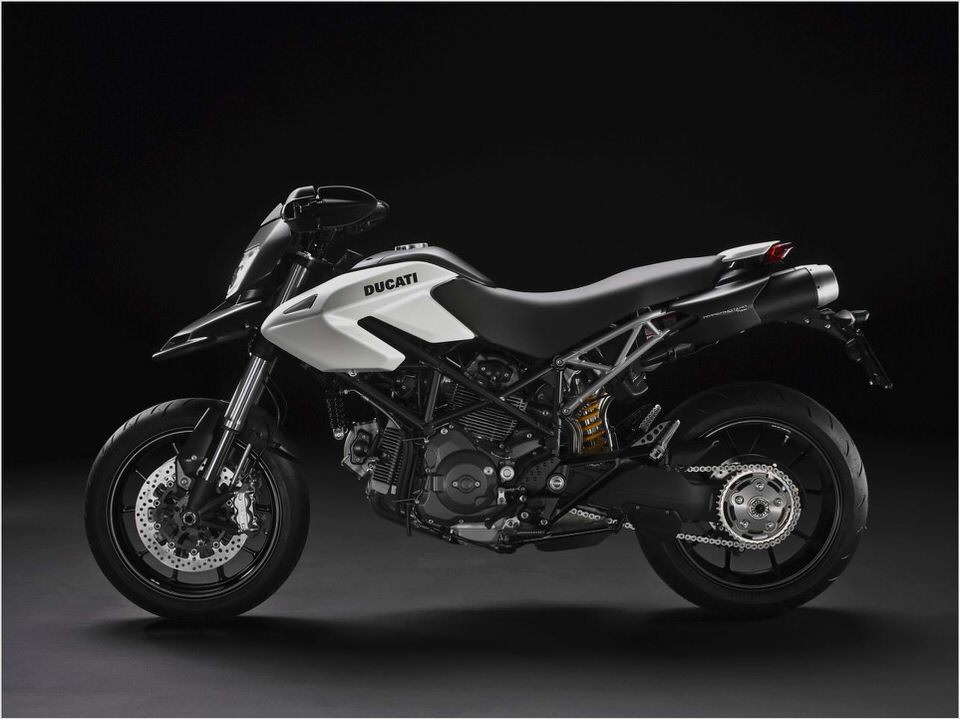 Ducati Monster 796 review
Sometimes there are test reports you feel you could write in advance.
We know the Monster style and chassis, and we know the 796 engine (we even know it`s 803cc. ) from the Hypermotard. But slinging a leg over the bike was still a reminder of what exuberant motorcycles Monsters can be. It also showed up a little, less positive surprise.
The 796 Monster is the half way model between the 696 and 1100 Monsters, offering more performance than the big bike novice 696 without the sometimes intimidating grunt of the 1100. The riding position is more upright and urban friendly than the 1100`s too, with 20mm higher bars due to taller risers, and a 10mm lower seat, due to lower suspension. The 696`s is 20mm lower still, but it`s still an easy reach to the ground on the 796, and from next year the 696 will also share its riding position, after feedback from owners who`ve been asking for that.
You are missing some Flash content that should appear here! Perhaps your browser cannot display it, or maybe it did not initialize correctly.
While the 796`s engine is the same as that in the Hypermotard 796, because the exhaust and airbox are different, allowing it to breathe more freely, it makes 86bhp (87PS, 64kW) as against the Hyper`s 81bhp, with no loss of low down torque. Thus it`s a free-revving, compelling motor that`s as eager as you like, with a delectable V8 kind of lumpy idle backed up by a bubbling purr as the revs rise.
It`s not blastingly quick but it does feel alive and responsive, which makes the glitch in its urban manners stand out more than maybe on some other bikes. Most of the time it responds sweetly, but at low revs in low gears around town the power snaps in too suddenly, causing the bike to jerk forward when you`re trying to trickle and ease your way through traffic.
That`s the main complaint and it shouldn`t be enough to put you off the bike, but it`s rare for a Ducati to do this, most have set the standards for fuelling right back to the 851 Superbike. The motor is heaving with character anyway, shuddering when you open the throttle, vocal as any bike engine and generally a real pleasure to use, although some riders will be irritated by the same general lumpy feel that endears it to others.
The handling is typical modern Monster, which means firm suspension and not especially impressive damping that can have the bike skipping and skittish across bumpy surfaces, but agile and enjoyable with it. It steers neutrally and turns in quickly, although you do need to get used to the light touch needed through the bars to change direction.
The detailing is very good, with older Monsters` fussy details cleaned up, the same black finish used on a variety of components from footrest hangers to oil cooler shroud, and the Ducati trademark trellis frame finished in red. It looks great. until you combine it with some of the many colour options available.
It needs to be remembered first that the Monster was originally Ducati`s unique take on the cruiser market – in the early 1990s the Italian factory wanted a slice of this lucrative and growing sector, but without taking the default route of copying Harley-Davidson. So the Monster was created by designed Angel Galluzzi to boss Massimo Bordi`s brief, and without anyone noticing became an alternative cruiser with a special Ducati flavour.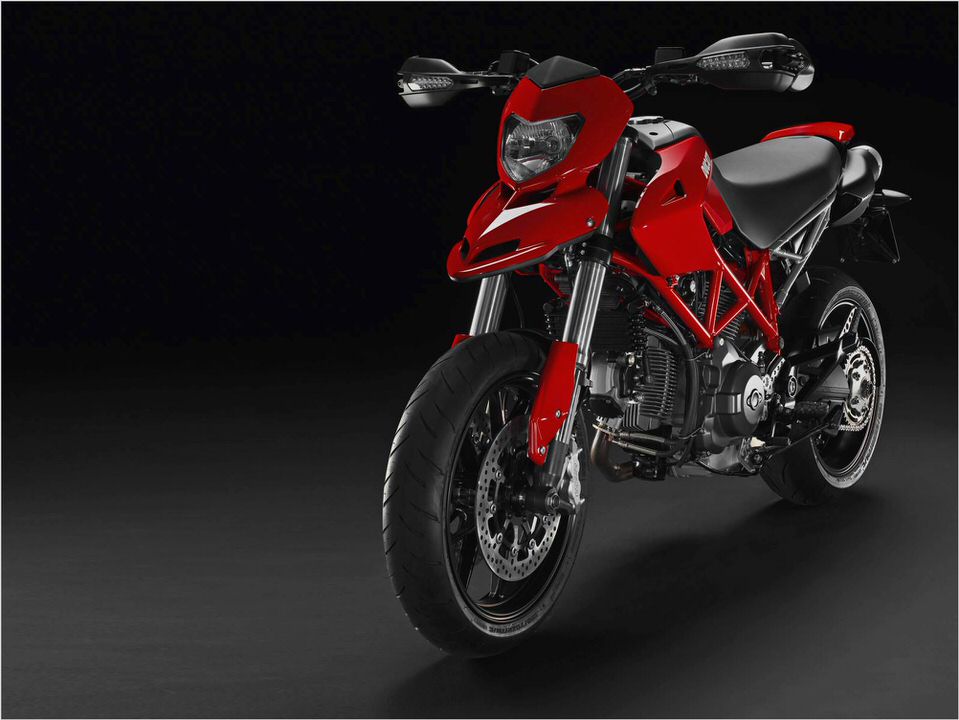 The options catalogue has always been a heavyweight tome, and now you can specify all sorts of colours by buying just the bodywork: tail unit, fuel tank side panels, instrument cowl and front mudguard. These are available (from £450) in various plain colours, or from Ducati`s Logomania range, which draws on historic paint schemes. Some of them are knockout gorgeous, others clash horribly with the red frame, so if you really must have them, please get a black-framed 696 instead.
Check out the additional pictures section below.
You are missing some Flash content that should appear here! Perhaps your browser cannot display it, or maybe it did not initialize correctly.
Like many cruisers, the Monster also suffers from a small fuel tank, 3.3 gallons (15 litres) on the base model, and if you choose ABS, just 3.0 gallons (13.5 litres). This is a real shame as it`s otherwise a very versatile bike that does a good job of covering distance comfortably, yet the warning light will flick on at 100 miles or so, despite the good 50mpg (17,7km/l, 5.6 l/100km, 42mpg US) economy.
One more complaint is the hard-to-see speed figure in the bottom right of the dash, but generally the quality of equipment is high and in keeping with the badge on he tank, whatever colour or design it is. Pirelli Diablo Rosso tyres are fitted while the levers for example are span adjustable, and the clutch action is feather light thanks to the self-servo design.
A worthy addition to the Monster family, and despite that throttle suddenness, still showing the way for designer bikes. It looks great, you can change the appearance whenever you like, it`s full of character and lots of fun.
£6,995 ( £7,695 with ABS)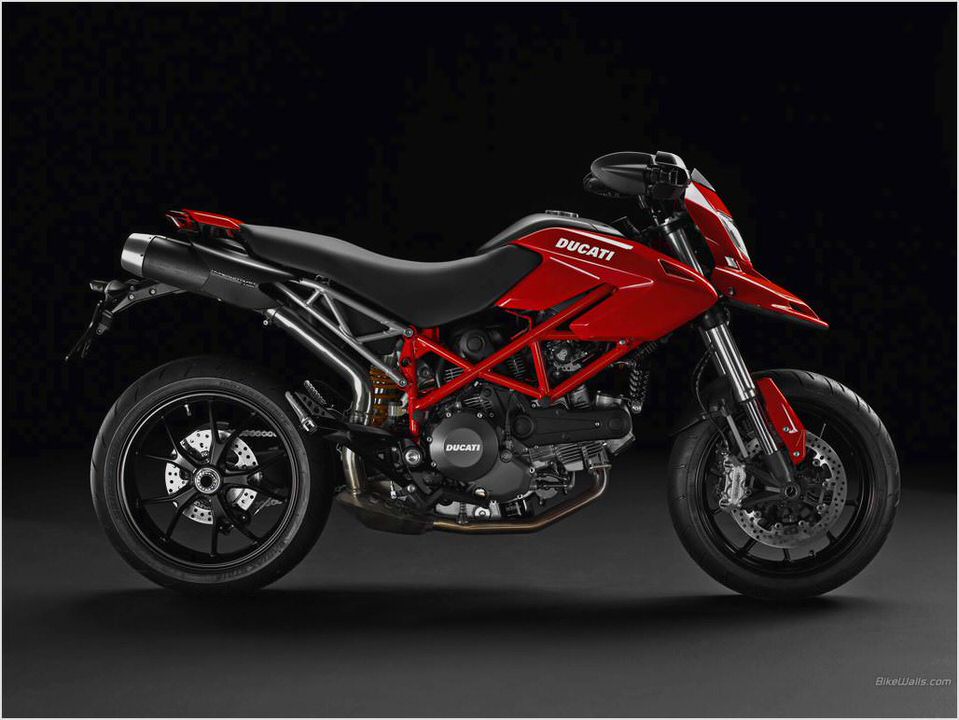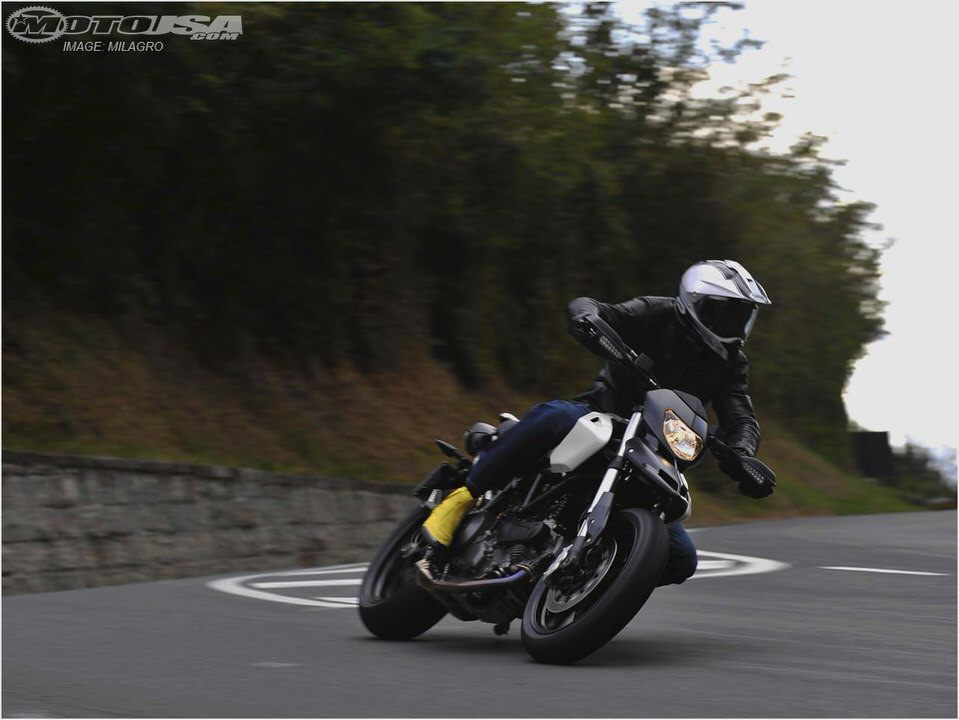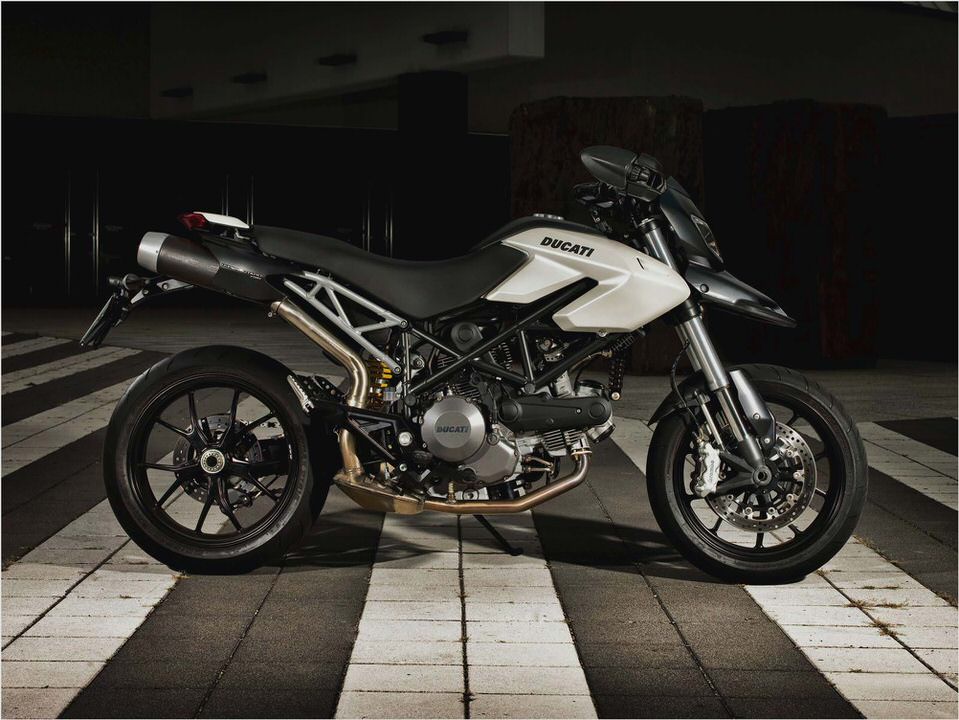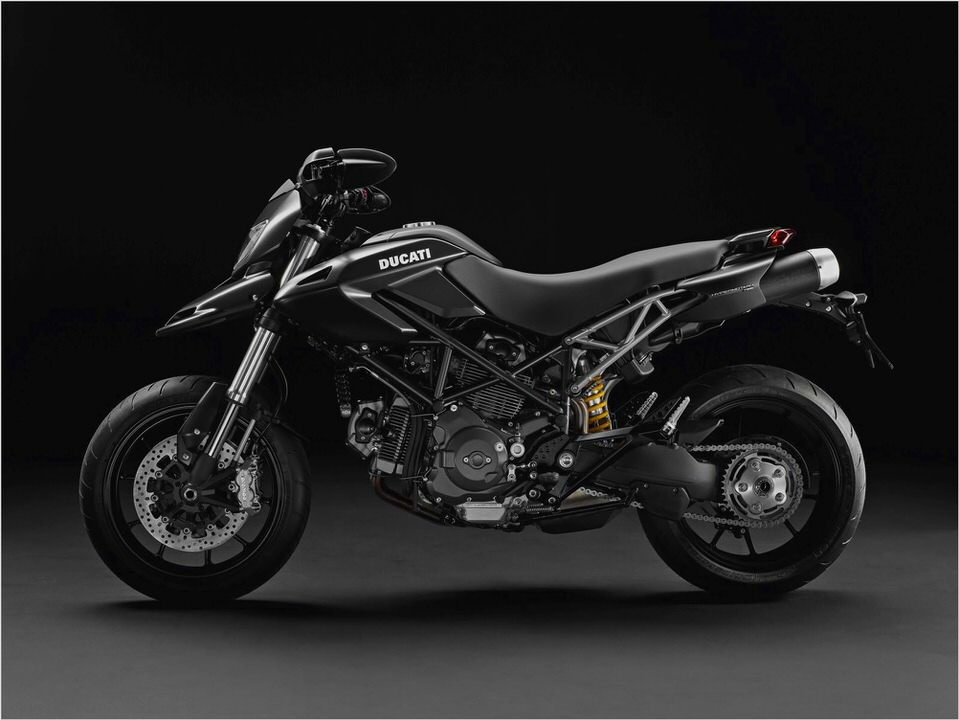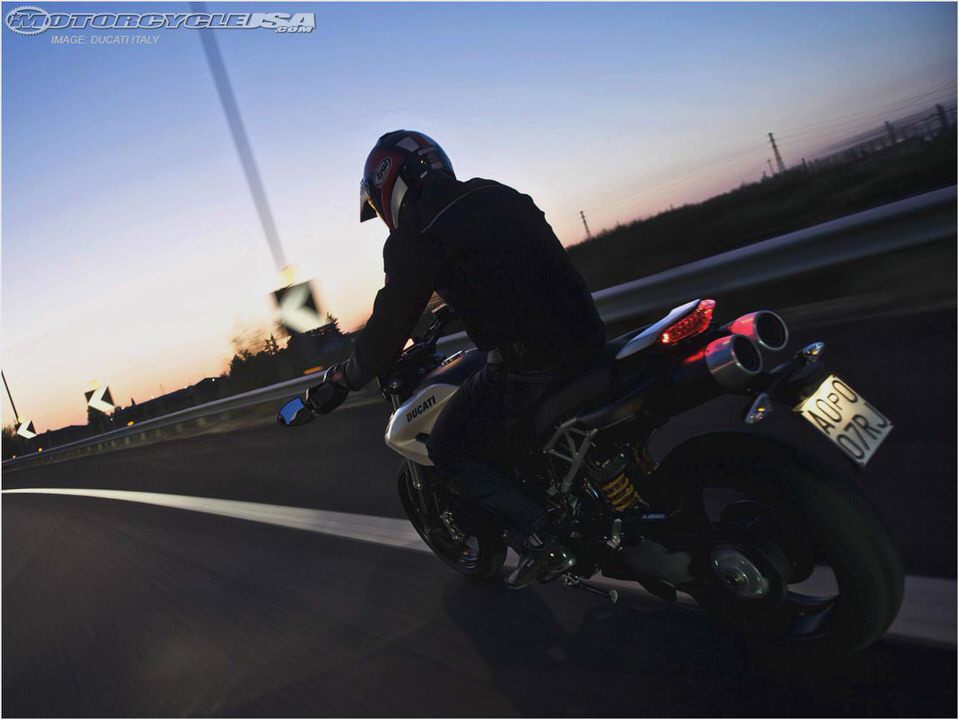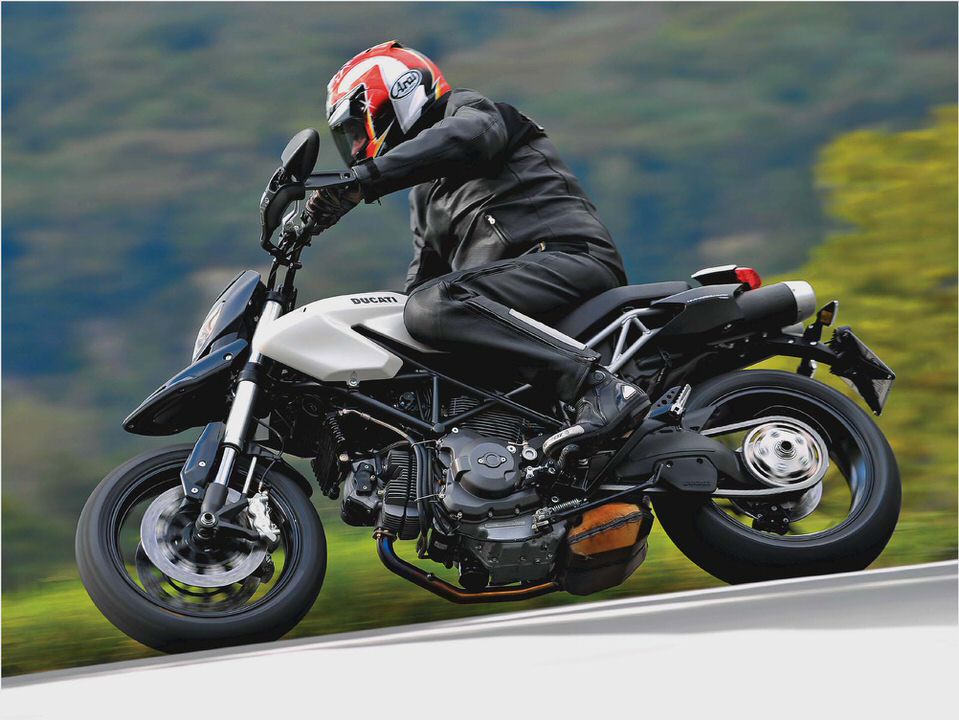 LAUNCH: Ducati Multistrada 1200 S Pikes Peak Limited Edition (RM159,888 OTR)
2005 Ducati Multistrada 1000 DS – Used 2005 Multistrada 1000DS at Motorcyclist…
MO SPORT-TOUR 2003 –
DucatiTrader – This Month's DucatiTrader
How does a 2011 Ducati 848 Evo compare to a Triumph Daytona 675? – Quora