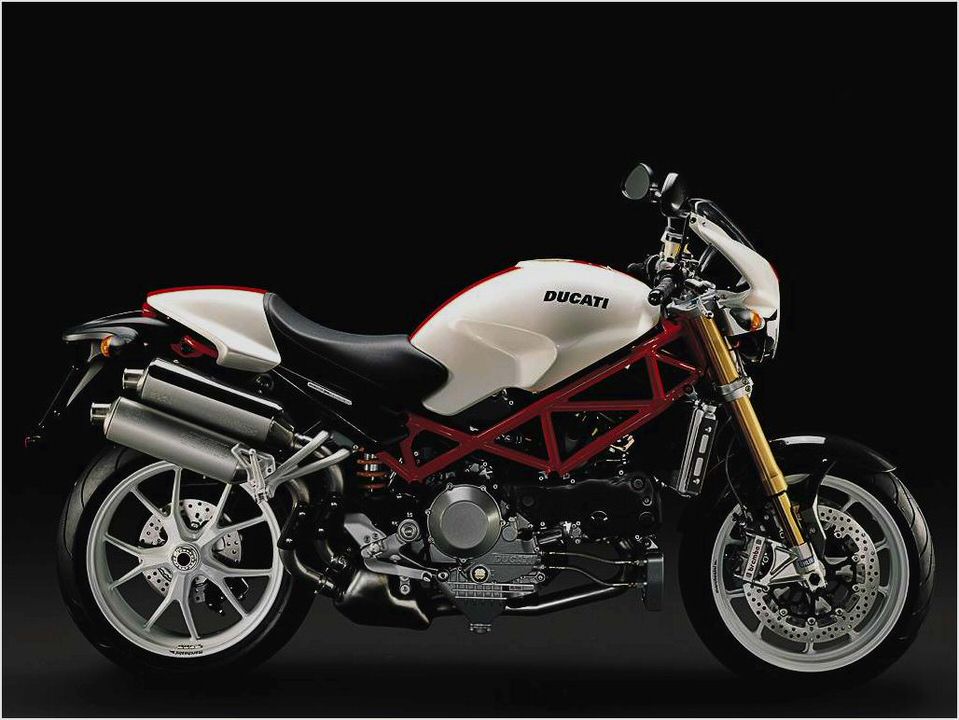 now that really is a monster!
based on ducati press release
Ducati's first true production "cafe racer" is an evolution of the ever popular naked Ducati Monster. The basic design that has made the Monster such a huge year-after-year success has been retained, but now for the first time every aspect of the bike has been given a decidedly aggressive look.
The most important developments regard the chassis and the engine. The Monster S4R comes equipped with the championship-winning, electronic injection, water-cooled 996 motor as well as a state of the art frame with updated suspension to keep everything in order. Environmental considerations are also taken into account with an intergrated catalytic converter.
Some of the highlights include:
– New SBK 996 engine
– New exhausts
– New aluminium single-sided rear swinging arm
– New Showa fully adjustable rear shock absorber
– New fully adjustable Showa front fork with TiN (titanium nitride treatment)
The Monster S4R, with 113 HP, is the most powerful naked Ducati ever made. A bike that should be nigh on unbeatable on a fast blend of curves. Possibly, even, a bike that is perfect for every road and track situation.
Ducati say that the introduction of the 996 eight-valve water-cooled desmodromic engine, a derivative of the 996 racing engine, makes the S4R a motorcycle for riders with extensive motorcycling experience. So probably not ideal if you've just passed your Direct Access, then.
As requested by Monster owners themselves, the S4R has a riding position that abandons the semi-handlebar solution derived from the ST and now features an elegant, practical, variable cross-section aluminium handlebar. Thanks to the new, separate rider-passenger foot-rests, the new stand and the new exhausts, ground clearance has been increased so that the rider can lean into the bend at even more extreme angles.
The foot-rests have not only been repositioned: they are narrower too, thus reducing the front cross-section of the Monster S4R. The mirrors have also been re-designed.
The multi-functional electronic dashboard has been given a new racing-look design with black-and-white background. The digital display allows the rider to switch from water temperature to clock at the touch of a button, even when riding. The rider can also adjust the intensity of dashboard illumination should it bother him/her during night riding and the display is programmed to inform the rider when it is time to have the motorcycle serviced.
The partial and total odometers are of the liquid crystal type and the immobilizer, fitted as standard, is integrated into the dashboard with an automatic default setting.
Oh, and you can get it in orange too. Now try saying you didn't see me.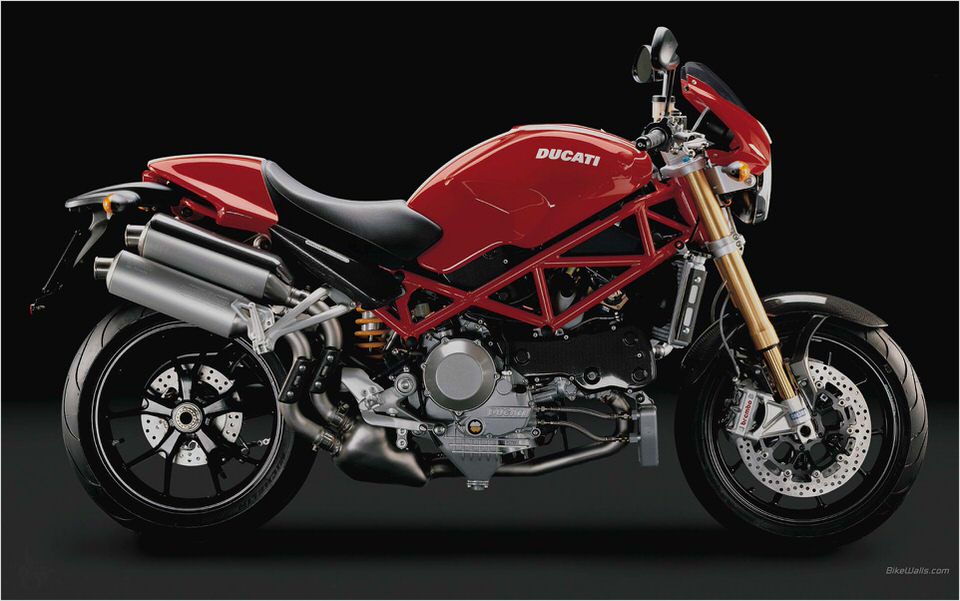 Jalopnik Reviews: 2007 Ducati Superbike 1098
1199 Panigale and Troy Bayliss in Ducati Riding Experience 2012
The Italian Beast – Ducati MultiStrada 620 boulderandback
2006 Ducati Sport Classic GT1000 Road Test Rider Magazine
Ducati 848 Review