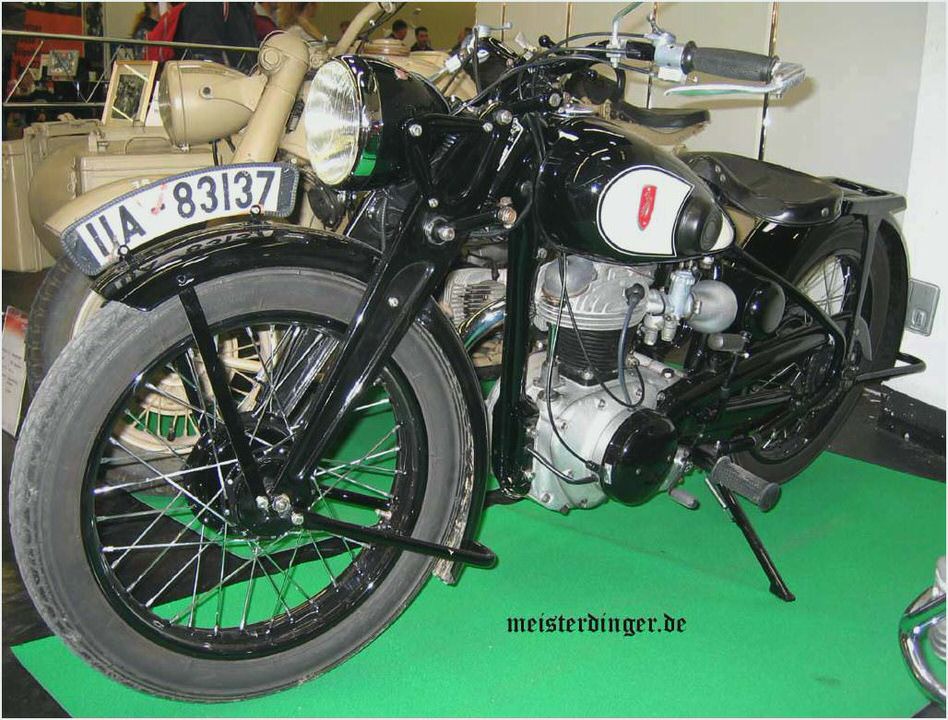 Motohistory Quiz #68:
We have a winner!
( 7/31/2009 )
Buzz Kanter of Stamford, Connecticut, identified the photo as that of a dual-carb cylinder head for the Harley-Davidson Panhead, developed by SS Cycle founder George Smith (pictured below). Smith rightly understood that more air and mixture into the combustion chamber could create more power, so for his legendary Tramp Knucklehead speedster he created cylinder heads that each carried its own carburetor. More carbs, more air, more power.
It stood to reason. The idea, proven with Tramp, created a small market, so Smith's company, SS Cycle, began to offer twin-carb heads for Harley Panheads in the mid-1950s. A customer would send in stock heads, and Smith would exchange them for twin-carb units.
The process included welding up the stock heads and installing inserts that provided direct flow from a carburetor into each head. The heads were so carefully machined with the weld contoured into the fins that they looked like factory racing castings. Only about fifty sets of these heads were built, and today they have become a prized collectible, commanding a high four figures.
The SS dual carb heads were too labor intensive to produce on a large scale, but they offered an early solution for providing more power and more speed. Later they became unnecessary as Smith perfected carburetion that would achieve the same results without resorting to the expensive process of hand-fabricating the twin carb heads. The photos for this Motohistory Quiz were provided by Brian Holubetz.
Congratulations, Buzz, your M otohistory Know-It-All Diploma is on its way.
NOTE: Incidentally, we have just learned that Motorbooks has partnered with SS Cycle and fifty of the world's leading custom bike builders to celebrate the 50th Anniversary of SS with a book by Howard Kelly and Michael Lichter entitled "SS Cycle Presents Today's Top Custom Bike Builders." For more information, click here .
Motohistory Quiz #69:
We have a winner!
( 7/31/2009 )
I never cease to be amazed at how well-informed our Motohistory readers are. Not a single person thought the photo was of Nicholas Tesla or Ming the Merciless. However, many recognized it as sculptor Jeff Decker.
The first among those was Herb Harris of Austin, Texas.
Decker is well known for his bronze sculptures of historical motorcyclists. His style and themes are often reminiscent of the old west and the works of Remington and Russell. His most notable work to date is an enormous hill climber commissioned by Willie G. Davidson to grace the pedestrian mall at the Harley-Davidson Museum (pictured right).
Congratulations, Herb, your Motohistory Know-It-All Diploma is on its way. Jerry Hatfield ain't got nothing on you!
NOTE: Motohistory published a feature on Decker in March, 2004. It is re-posted in its entirety below.
Jeff Decker:
Artist, Historian, Motorhead
(3/16/2004)
As a young boy, Jeff Decker used to prowl the aisles of swap meets with his hot-rodding father, looking for vintage speed equipment: perhaps a set of Ardun heads, or a Frenzel blower. He recalls, I have very vivid memories of holding my Dad's thick fingers, the insides covered with grease-stained calluses and black crud beneath his nails, wondering if someday I would have hands like his.
Just like his father, Decker would one day learn to use his hands to build powerful racing engines and beautiful Bonneville speedsters, but of a different sort. About his formative years in the Westlake area of Los Angeles, Decker says, I would build go-carts and contraptions, but they never turned out the way I envisioned them. Though his mechanical aptitude may not have come up to the standards of his father's, Jeff had an additional gift.
He excelled in art. His drawings were praised by the adults around him, and it was probably just a matter of time and the right circumstances for Decker to discover sculpture, the perfect resolution between his artistic talent and his mechanical aspirations.
Following college in Utah, where Decker still did not find his calling, he took a job in a foundry. He explains, It was a foundry that specialized in lost wax castings for fine art bronze. I became a mold maker and made literally hundreds of molds for every kind of fine art.
The education I received there far surpassed anything I had learned in college. I was finally able to harness my love of vintage racing and use my skills as an artist. In sculpting, I again tasted what I had felt as a child when I saw my father build working machinery with his hands.
Decker credits world renown automotive sculptor Stanley Wanlass – whom he met in Utah – as his catalytic inspiration. He says, I began sculpting cars, boats, and airplanes, then I tried motorcycles. Most sculptors are intimidated by men aboard motorcycles, just because of the detail, sheer complexity, and the amount of surface area. The number of molds required is overwhelming.
But that didn't stand in my way, because, after all, I was a trained mold maker. Wanlass encouraged Decker's interest in this new subject matter, stating, Cars, boats, planes, they've been done. Motorcycles have been neglected.
Focus on the motorcycle as art, it's a niche that's never been filled.
When he undertakes a sculpture, Decker does not work from photographs. He brings an actual antique racing motorcycle into his Springville, Utah studio. Working with a wide range of materials, including actual nuts and bolts, he constructs a painstakingly accurate replica, mostly out of wax, ranging from a reduced scale to full size. For the rider he puts a living model aboard the machine, dressed in authentic vintage racing gear from Decker's own collection of artifacts.
Although his sculptures are accurate to the tiniest detail, he departs from reality to achieve an incredibly lifelike sense of motion. For example, the wheels have no spokes and appear to be spinning, and sometimes they are distorted into a slightly elliptical shape, imitating the time-lapse distortion often seen in vintage racing photographs.
No more than 29 of any given piece has ever been produced, and – depending on complexity, size, and quantity – they will sell for an opening price of $4,000 to $75,000. The market for such fine art is not large, but all of Decker's sculptures have appreciated at a rate of 15 to 30% per year.
Decker's works include Wrecking Crew, a 16-inch tall bust of a pre-20s racer; Slant Artist, the imposing 75-pound, 40-inch tall sculpture of a rider fighting an Excelsior hill climber on the verge of flipping over backward, as pictured above with the artist; Petrali Racer, an 18-inch long blue-patinaed bronze of Joe Petrali at speed aboard his 1937 Knucklehead streamliner, and Flat Out at Bonneville, a depiction of the iconic image of Rollie Free setting a world speed record aboard his mighty Vincent. Decker's work can currently be seen at the Motorcycle Hall of Fame Museum in Pickerington, Ohio, and the National Motorcycle Museum in Anamosa, Iowa.
For Decker, sculpting riders aboard historic motorcycles is not just challenging, it is true Americana and it is mythological. He explains, Early motorcyclists were simply post-industrialist cowboys. The era when the motorcycle replaced the horse is as important as the Frontier West. In fact, in terms of transportation, the motorcycle was even more important, because it was totally created by, and dependent upon those who rode it. It is an extension of ourselves.
Without its rider, the motorcycle is nothing. Just a machine. And with its rider, it must be moving or it will fall down. There is nothing that embodies the urgency or our age and the modern synergy of man and machine better than a motorcycle and its rider.
It is a perfect marriage of the mechanical and organic aspects of our world.
As Decker waxes eloquent about the deep meaning of the motorcycle as art, and how it ties our current era to our pre-industrial history, one cannot help but be reminded of the vast popularity of the bronze sculptures of Fredrick Remington. Undoubtedly, there was a time when the fine art community did not consider rough-and-tumble cowboys and bucking horses a fitting subject for sculpture. But art represents its time, and consider how Remington bronzes and Old-West paintings are revered today.
These works are highly valued and broadly popular. Decker envisions a similar evolution for motorcycle art. No one has yet taken the motorcycle seriously as a subject for fine art.
Our art is pop art, such as tattoos and T-shirt art, but it may be time for our motorcycling culture and our history to be taken to a higher level. Indeed, the commercial driver for such a movement may have already arrived. With the Guggenheim declaring the motorcycle an art form, and people waiting in line to pay $30,000 or more for custom-built V-twins as investments and collectibles, the price of a limited edition Jeff Decker sculpture does not seem so out of reach.
Unlike the school of artists that followed Andy Warhol, Decker does not confuse himself with his art. He is not a man to promote his works by promoting himself. He wants his works to speak for themselves and not become enmeshed in a cult of personality.
Significantly, his press kit for Hippodrome Studio, his workshop in Springville, contains many high-quality photographs of his sculptures, but no photos of the artist. He says, Quite frankly, the choice between fame and fortune is simple. Give me fortune without fame, so I might continue to buy old race bikes from swap meets.
Getting my name out there and selling T-shirts and trinkets is not my goal. He concludes, My goal is simply to make others aware through my art of the importance of the early history of motorcycling. In fact, Decker declares himself a historian first, and an artist second, though his clients and fans of his work would likely disagree.
NOTE: This story was updated from a similar work published under the same title in Thunder Press in 2002.
To access Jeff Decker's web site, click here .
Photo of Decker used for the quiz is by Adam Wright.
Motohistory Quiz #68
(7/31/2009)
Okay, Motohistorians, it is time for another Motohistory Quiz. Many of our quizzes have featured European bikes lately, so this time we are going to tilt toward our American big twin performance specialists.
To become our next Motohistory Know-It-All, be the first to tell us what engine this cylinder head was built for and who built it. The first correct respondent will receive a much-coveted Motohistory Know-It-All Diploma. Frame and take it to your next bike night and everyone there will want to pay for your beer.
No kidding! So rush to your keyboard and send your answer to [email protected] .
Bonus Motohistory Quiz #69
(7/31/2009)
For the first time in Motohistory, we offer a bonus quiz.
Who is this? Mysterious inventor Nicholas Tesla, sculptor extraordinaire Jeff Decker, pioneer racing great Fearless Balke, or despicable despot Ming the Merciless. Be the first with the right answer and you too will receive a Motohistory Know-It-All Diploma.
Bonus Rule: Sorry, you can't win both quizzes today. Why not? Because I said so. We need to spread the glory around a bit.
Send your answer to [email protected] Photo by Adam Wright.
Make way for the
Motomuseum Monster Tour
(7/31/2009)
I am uncertain what kind of Motohistory Update I will be able to post in August, mainly because I will be in the saddle and on the road for half the month. German Motohistory contributor Ralf Kruger is flying over, arriving in Cleveland on August 2. I'll meet him there and we will embark on a loop that will include visitation of 20 museums and private collections. We will cover 3,000 miles through 15 states, and may even take a ferry ride.
We have dubbed it our Motomuseum Monster Tour, and we would be happy for motohistorians to join us for a day if we come through your area.
Here's the plan. We'll visit the Crawford Museum before departing Cleveland on August 3, then we will head for Hammondsport. New York where we will visit the Glenn Curtiss Museum on August 4. From there we ride to Hershey, Pennsylvania where we will visit the Antique Automobile Club of America Museum (pictured right) on August 5, currently featuring the "Fast From the Past" motorcycle exhibit.
This exhibit is the second created by the Antique Motorcycle Club of America at the Hershey facility. We'll try to catch a Harley-Davidson factory tour at York on our way out of Pennsylvania, then travel on to Rockville, Maryland that evening. Rockville will be our Smithsonian base camp where we will park our motorcycles on the 6th and take the metro into Washington to spend the day at the various Smithsonian museums.
On Friday, August 7, we will ride out to Chantilly. Virginia to see the new Smithsonian National Air and Space Museum. then we'll head for Front Royal where we will jump onto the Skyline Drive. Heading south, we'll stay on the Skyline and Blue Ridge until we get tired of going slow, run out of time, OD on scenery, or get fed-up with motor coaches, whichever comes first. At that point we will hit the super slab and ride on to Maggie Valley, North Carolina to visit the Wheels Through Time Museum on August 8. That afternoon we will ride south into Georgia to see the Bruce Weiner Microcar Museum in Madison .
Departing Madison. we will head west across Georgia and into Alabama where we will have the whole day of the 9th for the Barber Vintage Motorsports Museum (pictured above). On August 10 we will hammer out 500 miles to St. Louis where we will visit the Dave Mungenast Classic Motorcycle Museum. the Moto Museum. and Carl Donelson's Museum on the 11th.
We are also hoping to have dinner at the Triumph Grille, next door to the Moto Museum in downtown St. Louis. On August 12 we will ride to Anamosa.
Iowa —about 315 miles—where we will visit the National Motorcycle Museum (pictured above) on Au gust 13. That afternoon we will roll off another 220 miles to Milwaukee to visit the Harley-Davidson Museum (pictured left) on August 14.
At this point we are looking a two options to fi nish the tour. Option A is to take a ferry across Lake Michigan to Muskegon, then visit the Henry Ford Museum before returning to Cleveland on the 16th. Option B is to ride south from Milwaukee through the dreadful traffic of Chicago and Gary so we can visit Jim Kersting's World of Motorcycles Museum (pictured below) in North Judson, Indiana, and the Studebaker Museum in South Bend, which currently has a motorcycle exhibit.
If time allows, we could even squeeze in the Auburn Cord Duesenberg Museum in Auburn, Indiana before returning to Cleveland. If we make it back to Cleveland in time, we'll ch eck out the Rock and Roll Hall of Fame before Ralf has to turn in his motorcycle and catch his flight back to Germany.
Maybe you can see why we call it a Monster Tour. Keep checking Motohistory News Views during the coming month. We hope to do postings of stories and photos from the road, though we may be too tired most evenings to spend much time on the laptop. As I said before, we would be glad to meet some motohistorians along the way.
If you want to check in to see if we are on schedule, E-mail me at [email protected] or call 614-519-2843 and leave me a voice mail. Maybe we'll see you on the road.
Jim Oldiges:
Mr. Meticulous
(7/28/2009)
In late June, Harley-Davidson patriarch and design guru Willie G. Davidson was honored with a lifetime achievement award by Eyes on Design, a professional society that promotes and recognizes outstanding achievement in vehicle design. Until now, it had been exclusively a club of car guys, but no longer once Davidson became the first motorcycle stylist to be so recognized by the organization.
As a backdrop for this historic ceremony, 25 superb examples of more than a century of Harley-Davidson products were invited to be placed on display. Two of these—a 1972 XLCH Sportster (pictured below) and a 1972 XR750 dirt tracker—belonged to Jim Oldiges of Erie. Michigan. Just days before the Eyes on Design ceremony, the XR750 had earned the paramount status of "Winner's Circle" motorcycle in Antique Motorcycle Club of America judging at Rhinebeck. New York.
Earning 99.75 points against a perfect score of 100, the motorcycle is unimpeachable in its quality, correctness, and attention to detail. It also won first in its class at Gilmore in 2007 and was named "most unique" at the AMCA meet at Oley in 2009. About its near-perfect score, the AMCA judge who informed Oldiges of his achievement added, "And nobody gets a hundred, don't you know!"
Jim Oldiges was born in Toldeo. Ohio in 1956 and graduated from Toledo Central High School in 1974. Prior to graduation he had already signed up for the Marines, which he served until the end of 1980, followed by another two years in the active reserves.
Oldiges is among the generation that was so profoundly influenced by the products of Soichiro Honda. When he was only five, a neighbor bought a Honda Dream and offered him a ride. Oldiges recalls, "I badgered my father until he let me do it, and with that first ride I was addicted.
From that moment on, motorcycles would be an important part of my life." In the Marines, Oldiges worked in Artillery and Transport, he did a tour of the West Pacific, then was stationed at Twenty-Nine Palms in California. There he got into the So-Cal off-road racing scene. He explains, "On the weekends we would take our dirt bikes out to the Mojave and race the civilians."
Returning to Ohio. Oldiges got a job as a heavy equipment mechanic then moved into the tree and lawn maintenance business. He says, "I liked to climb, which many tree trimmers won't do, so I was able to get a lot of well-paying specialty tree work." Oldiges had already learned about landscaping and lawn maintenance when he worked at Toledo 's Sylvania Country Club during high school.
Recalling those years, he laughs, "I got to see Palmer and Nicholas play in 1970 and 1971, and I really put it to those guys. I had the greens mowed so close that they complained is was like putting on concrete."
While building up his tree trimming and landscaping business during the late-1970s, Oldiges got into building, restoring, and customizing muscle cars. Through this activity he learned the skills of metal working, painting, and attention to detail. But he continued to ride motorcycles, and eventually they displaced his interest in cars. He explains, "I finally got burned out with muscle cars.
During the 1980s it became kind of a cookie cutter business, and I got bored with it." "But I also figured out what so many others have," he adds, "which is that you can have a lot more motorcycles than cars for the same space and with the same money." Oldiges' collecting gravitated toward Harley-Davidsons, which are the core of his collection still today. Over the years he has owned seven of the MX250 motocross bikes, dozens of CR, CRS, and ERS Sprints, ten XR750s, and even two or the rare RR250 Aerma cchi road racers.
Current builds include a 1968 XLR (#8 of only 15 built that year) (pictured above) and a 1980 XR750 (pictured right). About the current XR750 restoration he says, "There's a lot to work with. The engine was once installed in a hillclimbing chassis where it got very light use, so this is a nearly new motorcycle that has never seen duty on a dirt track." Whether it will ever match his 99.75-point 1972 still remains to be seen.
Oldiges' wife Tina and teenage twin daughters, Jessica and Jennifer, are as dedicated to motorcycles as he is. Tina has her own rider—a 2001 Jade Green 883 that Jim presented her on her 40th birthday—the girls cut their teeth on a 1971 Indian mini-cycle, and extensive travel to vintage bike meets around the country is still usually a family affair. Oldiges also has his own modern rider, a 100th Anniversary XL1200 Custom Sportster.
About this bike, which is maintained as well as any of his prized collectibles, Oldiges says, "I was in the Marines when the Harley Bicentennial Editions came out, and I really wanted one. It didn't work out, so I swore that one day I would get another special edition. It only took me about 25 years to fulfill that dream."
Not surprisingly, Oldiges' meticulous restorations have not gone unnoticed by the many museums that are assembling motorcycle exhibits these days. At present, he has an authentic Terry Poovey Harley-Davidson (pictured above)—with engine built to full racing spec by Teddy Poovey—at the Motorcycle Hall of Fame Museum in Pickertingon, Ohio, and his near-perfect XR750 used for Willie G's Eyes on Design ceremony is now on display in the foyer of the Antique Automobile Club of America Museum in Hershey, Pennsylvania (pictured right). In addition, at the Harley-Davidson Museum in Milwaukee there are two Oldiges machines, a 1972 Sprint ERS and a 1974 SR100 Baja.
As for how Oldiges affords his hobby, consider the fact that at age 53 he commands a good fee because he is still an active tree climber in a trade where skill and courage have been almost entirely replaced by trucks and buckets. So who says motorcycles don't keep you young at heart?
The German autumn of 1953:
A new triumvirate for the
mid-size motorcycle?
By Ralf Kruger
(7/22/2009)
At the International Bicycle and Motorcycle Show (IFMA) at Frankfurt in the autumn of 1953, Zündapp and Hoffmann were the leading actors, and, based on rumor, it was anticipated that a new small BMW boxer twin would appear as well. As matters stood, the IFMA was the possible debut for a new German boxer-twin four-stroke triumvirate of middle-range motorcycles.
It would have been the right time for such machines because NSU had introduced its 250cc Max the prior autumn for sale in 1953, and the Horex 350 had already proven its worth. These two technically-advanced singles dominated the West German mid- size market with resounding success, but, after all, they were "just singles." The door remained wide open for exciting, modern four-stroke 250cc twins.
As is often the case at IFMA, the motorcycles on display in 1953 were met with a fervent reaction by the attending motorcyclists. Customers saw their dream machines, and, better yet, it appeared that the industry was about to close the gulf between the wishful thinking and the modest wallets of the time. Wartime rationing coupons had been abolished only three years before (1950).
The new currency—the D-Mark—had been in use since 1948 and was now well-established in Germany 's three western occupied zones. At 2,000-DM, the price for a new mid-size motorcycle was still a lot of money (about $475 in 1953 dollars), but there was excitement and pent-up demand among those stalwart motorcyclists who had made the journey to Fran kfurt, despite the fact that they were still required to apply for credentials to travel from zone to zone. This was little impediment for those hoping to see and possibly buy one of the new modern and affordable motorcycles that would be on display.
Although much rebuilding had taken place since the war, a housing shortage was still an urgent problem. Accommodations on the road were not readily available, but Germans were beginning to travel again for recreation, visiting relatives in Germany or even planning a vacation in Italy for its sunshine, culture, history, and dolce vita . The idea of having the freedom and convenience to go by personal vehicle—not by bus or train—was especially tantalizing, adding one more reason to one's justification for owning a new road-going motorcycle.
The Zündapp B250 prototype (pictured left and above) on display at IFMA—reported to be ready for immediate production—gave hope for a more cultivated motorcycle than the many two-stroke models that had been available in the years following the war. There was an air of opulence and luxury to the machine, depicted in its big, swinging fenders and graceful styling.
Zündapp's interpretation of the "Zeitgeist" through a new body language combined the stylishness of a scooter with the traditional configuration of a motorcycle. The B250 was the star of the show and promised to provide an alternative to the sporty, sales-leading NSU Max. Its boxer twin would be smoother than any single, and high-mounted carburetors promised more leg space and greater comfort than what its Bavarian competitor could offer.
Its pushrods moved in cast-in tunnels in the cylinder and were driven by a cam lying under the crankshaft. The Zündapp had a shaft and bevel gear final drive and delivered a healthy 19 hp @7,000 rpm, with plenty of margin for development and "hop up" by performance-minded owners.
The reaction was almost as sensational toward the 250cc Gouverneur by Hoffmann (pictured below), from Lintorf near Düsseldorf. It was a classic beauty featuring styling drawn by a calm hand, emphasizing a delicate and smooth outer appearance to its engine. Both the technical layout and outward appearance of this boxer twin had been conceived by acclaimed designer Richard Küchen.
It was no less exciting than the Zündapp at IFMA in 1953, but it had already been available for a year. Hoffmann, which had built small mopeds since 1948, was new to the motorcycle business, and there had been many production problems—especially with engine assembly—that had limited the motorcycle's availability in its first year.
With experience only in building the Italian Vespa under license, when it came to fabricating its own newly-designed boxer twin in a new factory opened in 1952, Hoffmann learned that its team lacked adequate experience, especially in maintaining the required manufacturing tolerances. Furthermore, when J.O. Hoffmann lost his license to build Vespas, reduced cash flow made development, production, and delivery of new motorcycles more difficult.
For these reasons, the Gouverneur remained in limited availability.
The new 1953 Hoffmann Gouverneur MP-2 boxer engine made a modest 14.5 hp @4800 rpm (up from 11 hp @4500 rpm for the 1952 model), but this was no great disadvantage because of the condition of the roads in Germany. Often still made of cobblestones, they did not favor big horsepower and high speed machines.
Rather, in addition to reliability, German customers wanted middle-sized machines of nice appearance and modern technical design, especially with a clean and trouble-free shaft driv e to the rear wheel. These features were provided by both, Hoffmann and Zündapp.
It was the view of IFMA visitors in 1953 that BMW's 250cc single simply did not compete in the same league. Customers felt that the Bavarian firm should have responded with a conceptual engine design based on its own long-standing boxer configuration. Besides, there had been rumors for years about a new BMW boxer for the middle class, originating from a 350cc prototype from the pre-war era.
Sadly, BMW disappointed its customers at IFMA, further feeding the question, "Was there anything in development?" The new Rennsport 500, which was shown at the Frankfurt display for the first time, demonstrated that BMW was capable of resuming its prewar racing involvement. Indeed, a second RS-engine for GP competition in a 250cc capacity appeared in blueprint in 1955 and was built in prototype by 1956 (pictured right), but it never made it to a public debut.
BMW was almost financially ruined and had to concentrate on the development of cars while it continued to sell its old, established motorcycle line. And toward the end of the decade, a new, small street-going boxer twin was definitely no longer on the agend a, due in part to sweeping changes that were taking place throughout the German transportation industry (see the Baby Boxer story at Motohistory News Views 12/11/2007).
That the anticipated German mid-class boxer triumvirate did not materialize cannot be blamed on the motorcycle manufacturers. In the spring of 1953, car manufacturer Volkswagen lowered the retail price for its Beetle from 4,400 DM to 4,200 DM. This lower cost of a serviceable automobile triggered rethinking within the typical German family toward the usefulness of motorcycles.
They turned away in droves toward the small car—even micro-cars like BMW Isetta which became available in 1955 for only 2,600 DM—putting the very existence for all German motorcycle manufacturers in peril by the middle of the decade.
In fact, the brief post-war renaissance and decline of the German motorcycle industry could be measured by the statistics generated by IFMA (pictured above is the 1951 IFMA show). In 1951, IFMA attracted 398 exhibitors and 305,000 attendees. By 1953, vendors had grown to 470 and attendees to 310,000. But this was the the high point.
By mid-decade, IFMA attendance had fallen below the 1951 level, and by 1962 the exhibitors had declined to 250, and only 102,000 attended the show. Prosperity and changes in social values sent the public away from bicycles and motorcycles, and toward automobiles. It was a situation not unlike what had happened in the United States forty years earlier when a low-priced Ford nearly destroyed a once-vital American motorcycle industry.
Wauseon: Laid back
but exciting
By Ted Guthrie
(7/20/2009)
If you're a fan of antique motorcycles, the place to be in July is the Wauseon Antique Motorcycle Club of America National Meet held at the Fulton County Fairgrounds in northwest Ohio. Held this year July 17 through 19, this is a fine, fine meet in every sense of the word. Parking is convenient in the huge, open field next the facility, and admission is (can you believe it?) free!
While there is an admission fee for the on-site vintage dirt track races, access to the swap meet and all other activities costs you nuttin! So, a leisurely stroll through the gates of the almost perfectly flat (no hills to climb – another bonus!) fairgrounds finds one smack in the middle of a wonderland of fantastic old machinery. In fact, no sooner did I set foot in the place than I was witness to none other than Wheels Through Time museum curator and motorcycle enthusiast extraordinaire, Dale Walksler, blat-blatting about the facility on a 1920-something-or-other Harley-Davidson.
This brings us to another excellent feature of the Wauseon event – it is not static! On the contrary, at any given moment one can be treated to the sight, sounds, and smells of any one of a number of incredible machines, of any age, make, condition, and operational status.
Perfect restorations, amazing original survivors, rat bikes, bikes which look like they've been living in someone's living room, and bikes which give every indication of having been ridden hard and put away wet (for decades) are all present. And, while the place is virtually awash in H-Ds and Indians from the Golden Days, there are machines present to satisfy the taste and inclinations of any and all enthusiasts of old bikes. For example, you don't see a German NSU very often (above) in the U.S. but it is common as dirt compared to the Polish Junak (left).
A special case in point was the Velocette LE, which stopped me dead in my tracks (pictured above with the author). This machine, though in perfect original condition, was nonetheless being ridden around the fairgrounds by its lucky owner. With its water-cooled, flat twin layout, extensive bodywork, and numerous trick features, the lovely little Velo was a treat for my eyes.
I could hardly pull myself away from it, and yet there was so much more to see! For example, just across the street were two Indians, vintage 1930s. One was obviously set up for dirt track racing, and I arrived just as the owner was firing it up for a warm-up session. And the sound which exploded from that old twin's shorty pipes was pure music!
Absolutely awesome. The other of these two bikes was glorious in its originality and road-weary condition. With an artful patina, and all the oil, bugs, and road grime inherent in a machine which has seen decades of use, the beautiful, old Indian fired right up in response its owner's talented and practiced technique.
More music!
From there, a stroll around the fairgrounds revealed one after another of amazing machines to be seen and heard. For the purist and enthusiast ali'ke, there are treasures galore to be found at Wauseon. From my child-of-the-70s perspective, a 1974 (Taiwanese) Indian ME125 in perfect, original condition was a sight to behold. Just beyond that were immaculate Aermacchi/Harley-Daividson Sprints, amazingly well restored.
And, next door were several Harleys from the late '30s, each a perfect specimen. Another few steps revealed an incredible orange machine, sitting in the back of a pickup truck (pictured above). At first glance, I couldn't tell what it was. Then I got closer and became really confused.
This "thing" was huge and ancient and looked as though it had been built in the dark by individuals with lots of welding rod on hand, but who had no understanding of motorcycle design other than that such machines featured two wheels, and sat on a single track. After pondering the great machine for some time, I noticed the sign propped against it, declaring it to have been built in the 1920s, to be used for pacing velodrome-racing bicycles. I don't
know who they ever got to ride the thing, but he or she must have been an incredibly courageous individual.
By great contrast, right across from The Beast was a Puch/Sears-Allstate lightweight. All original, this little 50cc two-stroke was once available right off the floor of your local Sears department store. And, even though the little machine showed its age – featuring in particular a rear tire which had come completely off the rim and was lying beside the bike, the little putter fired right up at the owner behest.
Even better was another Allstate nearby, whose design was that of a lightweight trail bike (pictured above). A really cool and super rare little machine.
And so it went. The above described bikes are but a handful of the unique and fascinating machines which find themselves at the Wauseon AMCA meet each summer. Un-crowded, yet well-attended, spacious yet accessible, low-key but exciting, this event is an excellent opportunity to enjoy some wonderful examples of old bikes of all ages, types, sizes, and condition.
And, none of this even begins to take in the awesome spectacle of the vintage dirt track races. So, mark your calendar, and find yourself as I did, at the Fulton County Fairgrounds next July. For details, keep your eye on the AMCA web site. Just click here .
Photos by Ted Guthrie and Ed Youngblood.
(7/17/2009)
If sound were to create visual images, do you know what the sound of the Honda RC166 would look like? It would look exactly like the glorious smile pictured here. To check it out, click here and crank up the volume.
Chilly White reports, " We now have our 2009 U.S. Six Days Senior Team shirts ready. To see what we are doing, posted on KTMTalk, click here.
We also have an Ebay store set up for orders and plan to have it linked to our ISDE page on MotorcycleUSA.com shortly. This ISDE page will feature my blog and stories on our bike build as well as some things submitted by current and past riders, so check by clicking here. Our shirt theme this year is celebrating 60 years of US riders at the Six Days .
Guy Young, who sent us the Nimbus photos for our #67 Quiz has also brought to our attention a take-off on the film The Long Way Round by a couple of madcap Nimbus riders who call their epic The Dumb Way Round . Click here and enjoy.
The venerable Harley XR750 has outlived the Motor Company's interest in dirt track racing to the extent that now it is being repopped in whole. Got an extra $17,000? Actually, that's not a bad price when you figure the AMA claiming rule value for such an engine was $25,000 fifteen years ago.
Click here to read about it.
Legendary sculptor Jeff Decker has graduated from molten bronze to light-speed electrons by creating a new web site that will showcase his work, current projects, scheduled appearances and more. To access Decker's site, click here .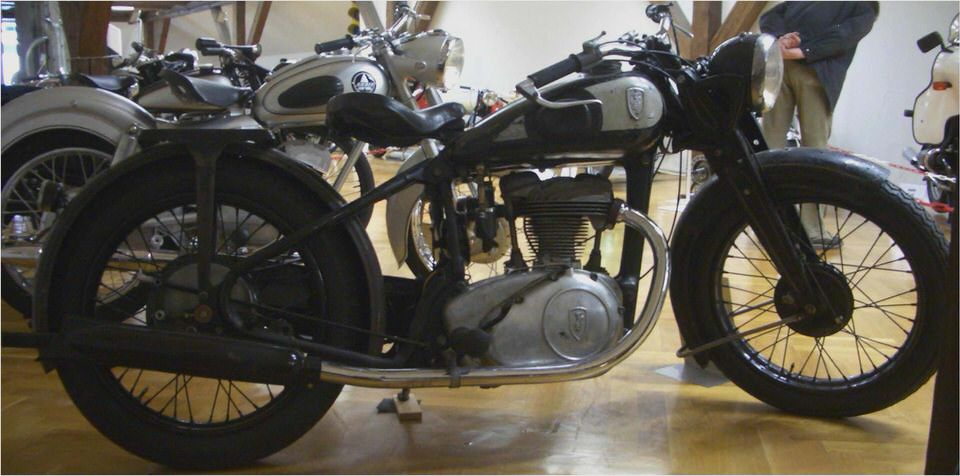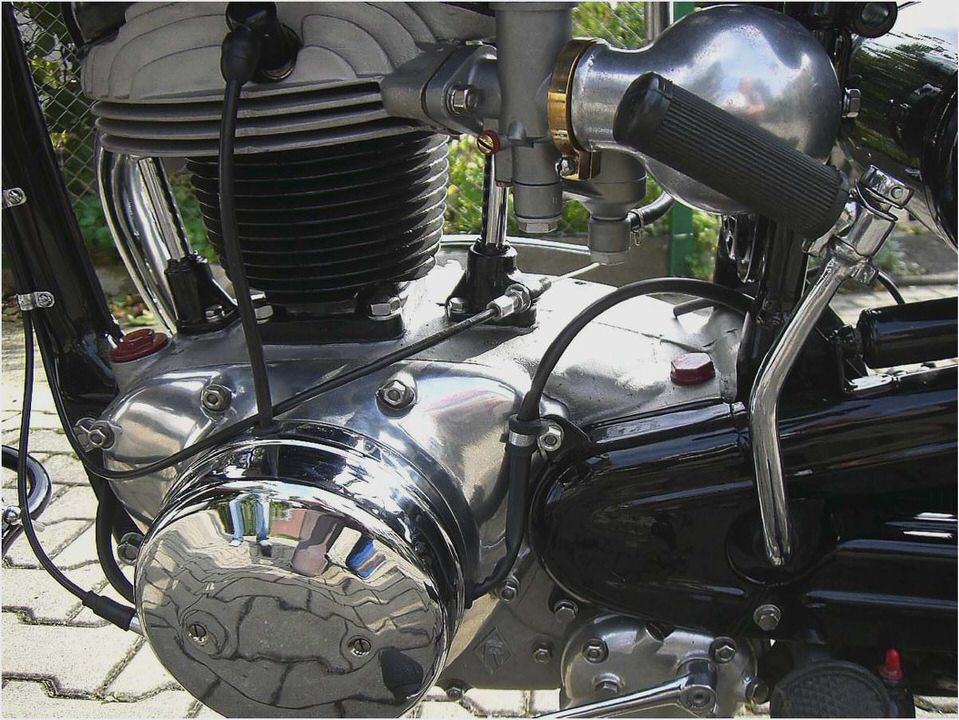 The 20th Annual Vintage Bike Rally of the Classic British Motorcycle Club of Cincinnati will take place September 26 and 27 at Boone County Fairgrounds in Burlington, Kentucky. Proceeds will benefit the Council on Child Abuse of Southern Ohio. For more information, click here .
For lots of information about the game-changing Honda Elsinore . click here .
For the collector who has everything—or at least every Triumph —you can buy a half-scale wooden artwork for onlyu $10K, which includes personal delivery to anywhere in the lower 48. Click here .
Classic Creations will restore to original spec, or create a classic special using new technology. Click here .
The Sturgis Motorcycle Hall of Fame has announced its inductees for 2009. To get the scoop, click here .
The Motorcycle Hall of Fame in Pickerington, Ohio has announced an open house on September 12. No admission will be charged. For details, click here .
Though designed for off-road use, Penton motorcycles were used also for road racing an Bonneville speed trials. Recently, the Penton Owners Group forum carried a great story about a Penton used in endurance racing. Click here. And check out the photo of Bruce Williams with his homemade road racing tank.
Looks like something from a 1919 Excelsior.
In 2010, the Canadian Motorcycle Hall of Fame will move its induction banquet from Toronto to Vancouver. For details, click here .
For some great old Yamaha pix, click here .
As always, there is great reading on the Vintagent blog this month. Click here .
Old S'CooL MX Restorations has a new website. To check it out, click here .
Art of the Motorcycle . featuring artists Scott Jacobs, Joseph Farmer, and Wendy Stansbery Walker, will open at the River Front Foundry Arts Center at Saint Charles, Missouri August 22. For more information, click here .
Barber Vintage Festival
to feature Bator auction
The Fifth Annual Barber Vintage Festival, to be held October 8 through 11 at the Barber Vintage Motorsports Museum and motorsports complex near Birmingham. Alabama. will include for the first time an auction, hosted by Bator International Auctions. Glenn Bator reports that he expects over 150 fine motorcycles will be offered, and that many will have no reserve. Bikes for sale may be viewed 9 to 5 on Friday, October 9, and the auction will take place on Saturday the 10th.
Bator states, There is no better place to realize the best dollar for your bike, as there will be hundreds of interested buyers and classic cycle enthusiasts looking for their next acquisition. However, space is limited so those wishing to consign bikes should contact us immediately." For more information or to consign bikes, click here or call 805-646-9566. For more information about the Barber Vintage Festival, click here .
Classic Swap Meets
set for 2009-10
Will Stoner has announced dates for his Classic Swap Meets for the remainder of 1009 and early 2010. They are Ashland, Ohio County Fairgrounds on October 18, the York, Pennsylvania Expo Center on November 15, Ashland on February 7, and York again on March 21. There is a new lower price for vendor space and children under 16 are admitted free of charge. For more information, click here .
(7/13/2009)
While he won championships on several brands, the imposing Herbert Schek will always be associated with BMW, especially in America where he was seen in 1973 leading a four-man team on big Bavarian twins at the first International Six Days' Trial held in the United States. Schek first rode a factory BMW in ISDT competition in 1966, and in 1969 became key in helping the company slim down its new 750cc /5 model for off-road use.
When Schek explained that the road-going machine had to be reduced to 150 kilos, the BMW engineers dismissed the notion as impossible. Schek set out to build his own special BMWs, finally reducing their weight to an astonishing 125 kilos. Understandably, such machines were in immediate demand, and still today they are in common use.
Our German contributor Ralf Kruger reports that at the Biebesheim Enduro earlier this month, no less than seven Schek-type BMWs (pictured above) were seen on the trail. To read our Motohistory feature about Herbert Schek, penned by Leo Keller, go to Motohistory News Views 2/14/2008 .
(7/12/2009)
Cafe Society is the world's first full-length documentary chronicling the fascinating history, legacy, and enduring cult of one of the world's most remarkable styles of motorcycling, that of the café racer. Two years in the making, this 60-minute film is scheduled for release on August 28. It includes never-before seen historical footage, interviews with legendary café racer builders including Dave Degens of Dresda Tritons, Ian Kennedy, Erik Buell, and others.
In addition, there are eyewitness accounts of the live fast, die young era presented by the rockers and Ton-Up Boys themselves. For more information, click here.
John Holman, who has been working on " The Indian Wrecking Crew " since 2005, reports that filming has wrapped and that editing should be complete by the end of the year. To gather historical material, Holman has traveled the country and conducted interviews with Ed Kretz Jr. Erwin Smith, Bobby Hill, Bill Tuman, Ernie Beckman Jr. Everett Brashear, Paul Goldsmith, Joe Leonad, Dick Klamfoth, Dick Mann, Doug Chandler, Kenny Roberts, Steve Bonsey, Bubba Shobert, Chris Carr, Joe Kopp, and others.
About his project, Holman states, "I was just going to do some oral histories in the beginning. Then one thing led to another." For more information about the film, click here and here .
Photohistory by Dave Price
(7/11/2009)
Motohistorian Dave Price of Dunstable. Massachusetts sends us a photo aboard his 160cc Ducati, circa 1967. Price writes, "I bought it used from the classifieds. It replaced my Honda CB160 and was not as civilized as the Honda, but it definitely had more character. The electrics were downright primitive.
The horn was just a buzzer, so I attached a canned marine air horn to the handlebars with hose clamps. Awesome!" Price adds, "By the way, my 33-year-old son saw the photo for the first time today and chastised me for not wearing a helmet."
Thanks, Dave. A wheelie on a 160 is pretty impressive. As for your adult son, well, he just has no idea how to really have fun.
(7/10/2009)
Bikers are Animals , a statement that many have used in the pejorative sense, has been turned by writer/cartoonist Paul Jamiol into a book for children that brings joy and amusement while promoting safe riding and delivering a subtle but strong message against prejudice in all its forms. Jamiol's community of motorcycle-riding fauna will keep young readers enthralled. There are three bears from Maine who form a motorcycle club.
One's love of riding has saved him from a life of raiding dumpsters, and anoth er likes to work on his motorcycle all winter rather than hibernate. Akorn the squirrel rides a sport bike, but he isn't squirrelly. In fact, he has taken a rider training course and hopes someday to become an instructor. Prowla the puma plays in a band called the Clawz when she is not riding her motorcycle.
Howlena is an assertive female wolf who enjoys being leader of the pack. Zig and Zag are twin gorillas who have painted their motorcycles Mad Banana Yellow and always stop at fruit stands.
"Bikers are Animals" is about diversity, and in each little story that describes the personality of one of its motorcycle-riding critters, there is a gentle message about safety. There are no stereotypes here, and the only commonality is that each of the characters loves his or her motorcycle. In addition to his story and cartoons, Jamiol offers a line-drawing of each of his characters that parents can photocopy so their children can color them again and again.
This is a clever touch that will bring youngsters back to this book, whether or not they overtly understand its many socially-positive messages. If you've got kids or grandkids of an age to enjoy such a book, get it for their next birthday or for Christmas. It's coming in late September and will be available at Amazon and leading book sellers.
All illustrations by Paul Jamiol.
VMX #38 is now available. This issue contains a cover story about the OSSA Phantom GPII and features about the 1975 Puch 175MX, the Suzuki RM family—125 to 370—the 1979 Kawasaki KDX400 and the 100cc Kawasaki Centurion. There are stories about recent vintage events, a profile of Igor Grigoriev, and a history of Zündapp in off-road competition.
As always, the photography is gorgeous, and backed up by excellent paper quality. To subscribe to VMX . click here .
Based on a superficial glance, you might think that Racer X Illustrated —with its high-flying covers, flashy layout, and sexy young things—is aimed at a teenage audience. But you would be wrong. Publisher Davey Coombs has always had a deep interest in history, and frequently he publishes features that focus in depth on the great riders and significant events of the past.
For example, in July Eric Johnson removed some of the mystery from Russian world champion Gennady Moiseev, a man who won with controversy and disappeared into obscurity. And the new September issue contains a well-researched history of Spanish motocross. History aside, even when covering the modern sport this magazine often goes behind the scenes and deep into the personalities of the riders in both its features and its editorials. To reach Racer X on line, click here .
Cycle News keeps us current, but every issue also reminds us of our important roots through the "Archives" featured penned by publicist, statistician, and historian Larry Lawrence. Lawrence is one of the best researchers in the business, and in the July 15 issue he shares with his readers a new and important tool for motohistorians. Lawrence reports that Google has put 50 years of American Motorcyclist on line, with the exception of a handful of missing issues.
This magazine, as the house organ of the AMA, has often been passed off as self-focused in inconsequential by the commercial newsstand motorcycle publications. However, over time it has become the most complete archive of American racing records, rider profiles, and statistical information available. Lawrence is not just a good historian. He is a man who helps others become good historians.
To access Cycle News on the web, click here. To access American Motorcyclist archives on Google, click here. To access "The Rider Files," Lawrence's personal blog, click here .
The September issue of Cycle World contains a feature by Allan Girdler entitled " Hap Alzina the Ill-Fated Arrow ." It summarizes the career of Hap Alzina, a man who helped Indian stay afloat during the dark days of the Great Depression, then later applied his experience and storied work ethic to the task of establishing BSA in America. During Alzina's days as U.S. Western distributor for Indian, he funded a project to upset speed records achieved by Joe Petrali for Harley-Davidson in 1937.
Alzina's machine was a 61-cubic inch Sport Scout OHV special, fitted with a streamlined shell constructed with the best aircraft techniques of the time—spruce ribbing under painted linen fabric (fiberglass had not yet been invented in 1938). Though the naked machine earned some speed records, the streamliner became unmanageable as it approached 140 mph. Alzina was a conscientious man who refused to risk the life of Freddie Ludlow, his pilot, and the attempt was called off and never resumed.
Excellent historical photographs illustrate the story, plus some of the most recently captured images of the ill-fated Indian Arrow, which still exists today. To access Cycle World on the web, click here .
Whiskey Business by Uhl
(7/9/2009)
Each year about this time, fine artist David Uhl creates an official Sturgis commemorative painting that explores American themes connected with the rally or the history of the Black Hills. His 2009 painting, just released, is "Whiskey Business," depicting a man who delivers whiskey to the untamed gambling towns of the lawless West aboard his Harley-Davidson. Clearly, it was not a task for the meek since he carries not only a side arm but also a Gatling gun on his motorcycle.
Uhl's original is a 30×40-inch oil on canvas. To access his web site, click here .
(7/7/2009)
Frequent Motohistory contributor Mick Duckworth writes from England :
Hi, Ed. Seeing the "double-barreled" Royal Enfield Bullet on your site (see Motohistory News Views 6/29/2009) reminded me that an apparently well-engineered Enfield-based 1000cc V-twin was running in Britain around ten years ago. Called the Norcroft, it was built by two guys, one of whom worked for the Ricardo automotive research company. The engine, with side-by-side rods on a common crankpin, was installed in a modified Rickman chassis.
I rode the machine and enjoyed it. For anyone satisfied with 55bhp (I think that was the Vincent-like output), it offered a very pleasant V-twin experience with sound handling. The project just seems to have vanished.
What a shame, since its originators were aiming to go into limited production.
Duckworth included a photo of himself putting the Norcroft through its paces (above).
Photo by Martyn Barnwell.
In response to Ralf Kruger's history of the two-stroke engine (see Motohistory News Views 3/27/2009), a reader from Austria who prefers that his name not be used, writes:
I found your very informative homepage. May I add some comments to your history of two-stroke motorcycles in regard to Alfred Angas Scott (pictured above) . Scott was the first who built a two-stroke motorcycle, in 1904, and he started production in 1908. With its water cooled two-stroke, twin-cylinder engine, it had very little vibration and was smooth and silent.
Its foot-operated two-speed gearbox and all chain drive with kick starter, low center of gravity, and low weight (my 1914 model weighs only 89 kilos) put it at least ten years ahead of its time. I always feel u nfair when I compete in veteran events with the four-stroke bikes of the era (pictured here) .
Scott motorcycles dominated the racing scene in the UK from the very beginning in 1908 until 1914, and continued to have success until the end of the 1920s. The Scott was the first two-stroke to win a race and the first to win the TT, which they did in 1912 and 1913. They set the fastest lap four years running, from 1911 through 1914. Their works bikes from 1911 until 1914 had rotary inlet valves and double spark cylinder heads.
They were so advanced in their time that the ACU applied a 1.32 handicap on their two-stroke ending from 1908 to 1911. Alfred Scott responded with an advertising campaign boasting that his bikes were 32% better than others approved by the ACU. For more information about the Scott, click here .
(7/5/2009)
Can any of our Motohistorians identify this rider? The photo was taken in 1955. The color of the number plate would indicate that he was an AMA Novice at the time of the photo, and the "E" on the plate indicates he is from the state of Michigan. as he also tells us on his jersey. If you can identify him, please contact Dave Uhl at [email protected] .
Peter Findlay of Burnaby. B.C. Canada writes:
Hello Ed, I have recently stumbled across Motohistory and can see that I have a lot of reading ahead to catch up on. I have an interest in LDRs (to read our brief history of Long Distance Riding, go to Motohistory News Views 2/28/2009 ) , particularly the first round the world trip by motorcycle. It was completed in 1913 by Carl Stearns (Stevens?) Clancy (pictured below) . I have been unable to find very much information ab out it, although I believe it was written up in World Motor cycle Review, October 13, 1913 . If you have any information about this trip, I would be pleased to read about it. I am restoring a 1913 Henderson and have a dream of perhaps re-creating the final leg of the trip in 2013, from San Francisco to New York via the Lincoln Highway .
Okay, Motohistorians, can anyone—especially you Henderson experts—share some information with Mr. Findlay about Mr Clancy? Write me at [email protected] or write direct to Peter Findlay at [email protected] Or, go to Findlay's web page by clicking here .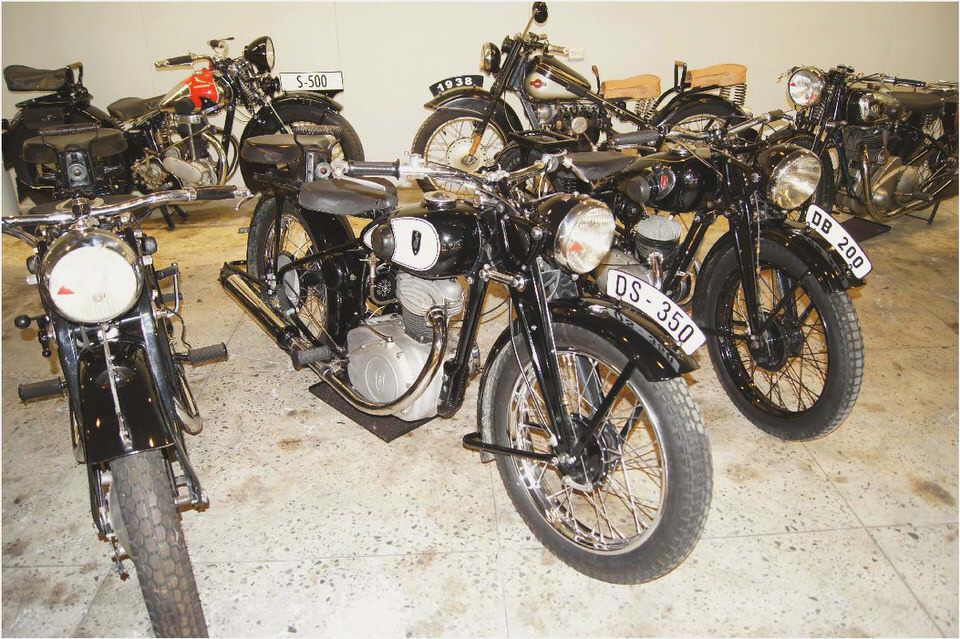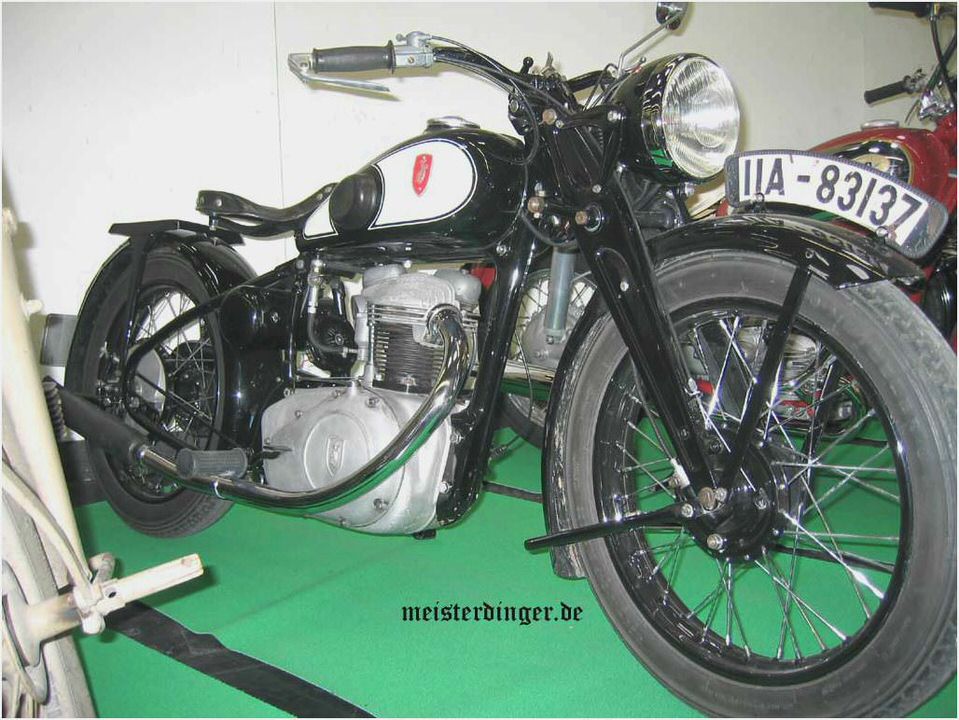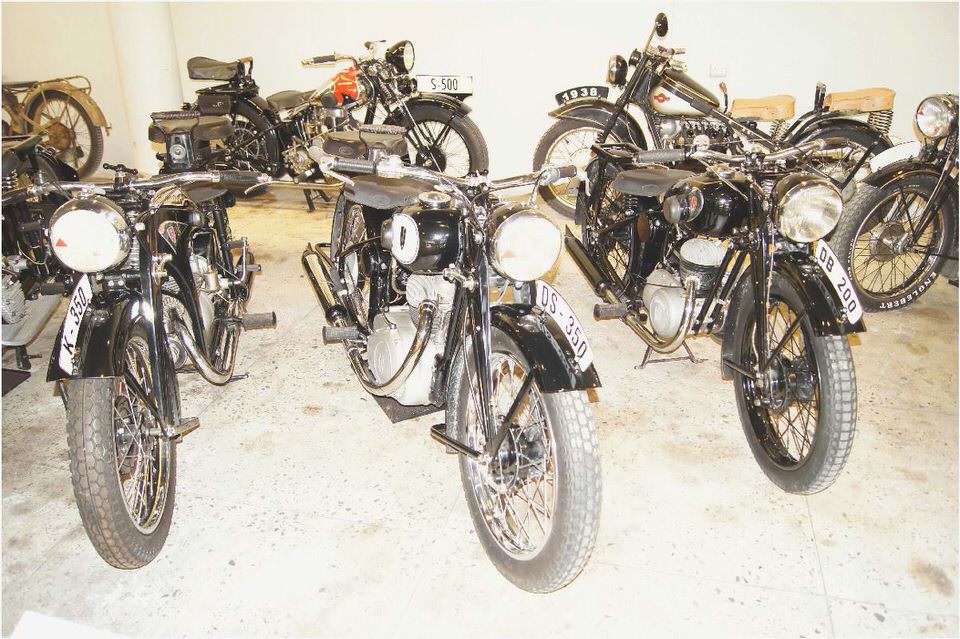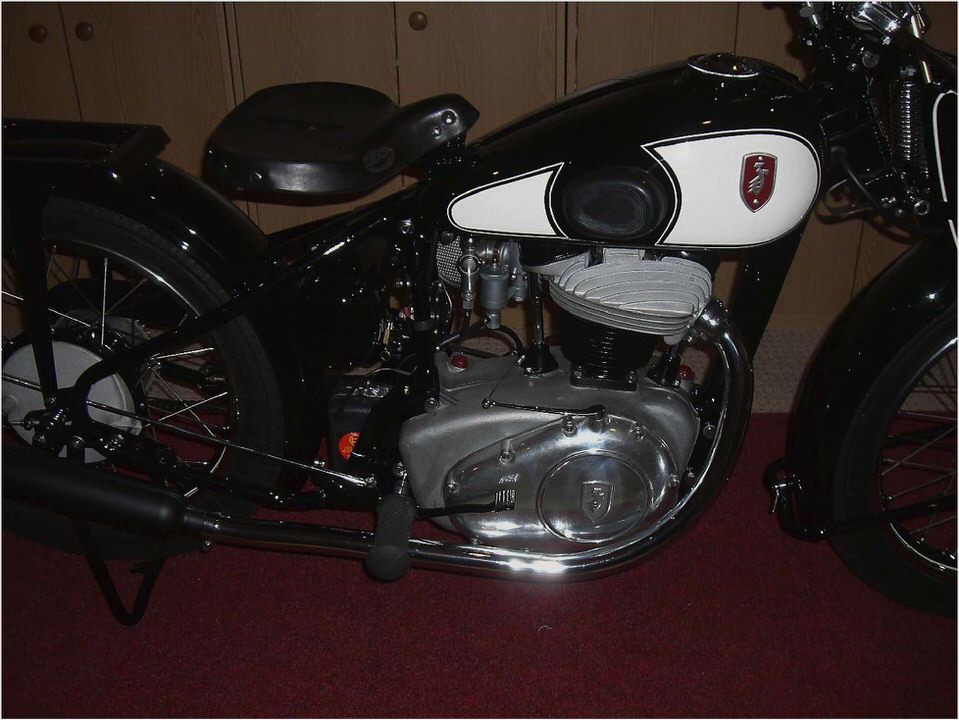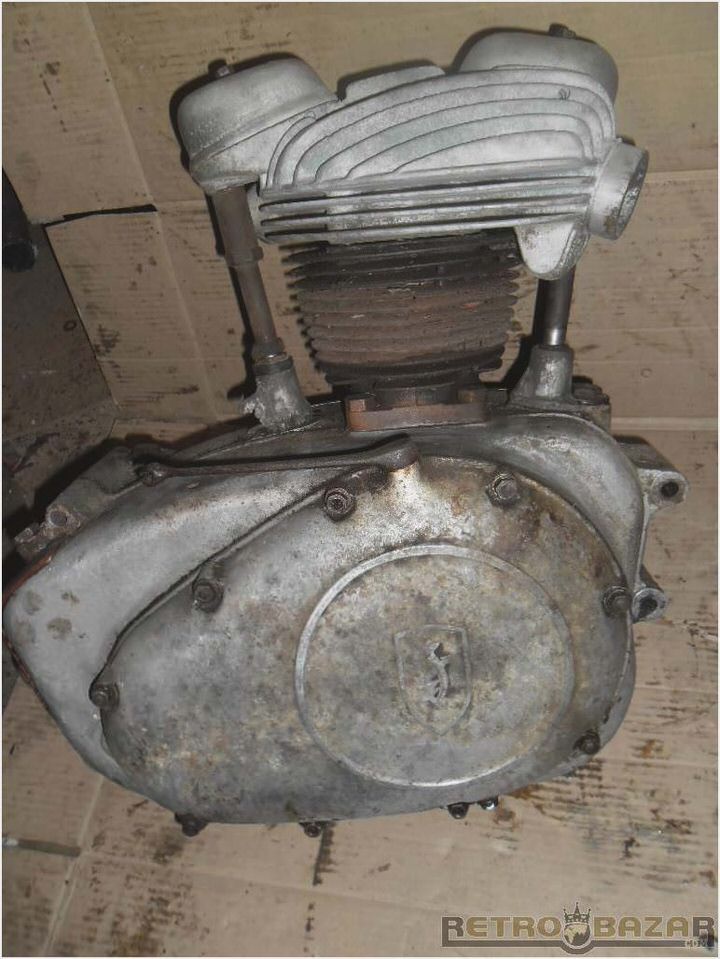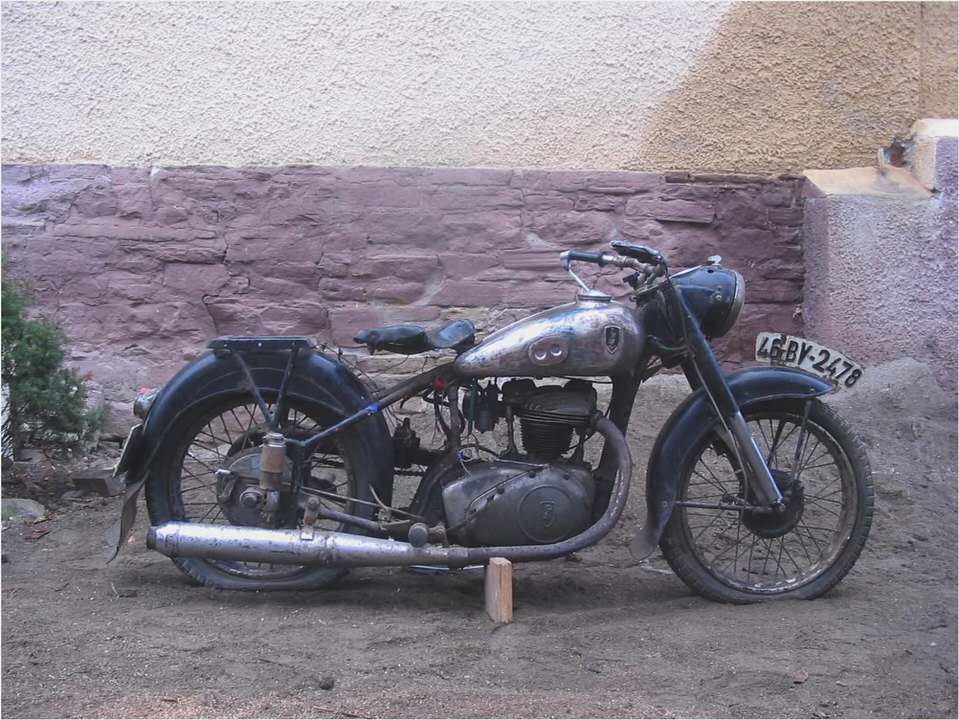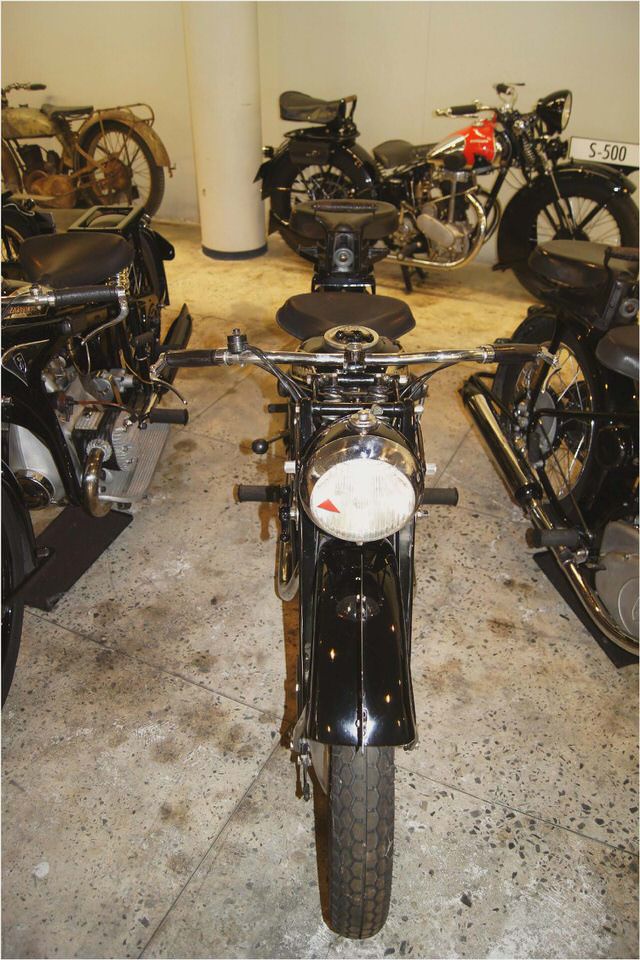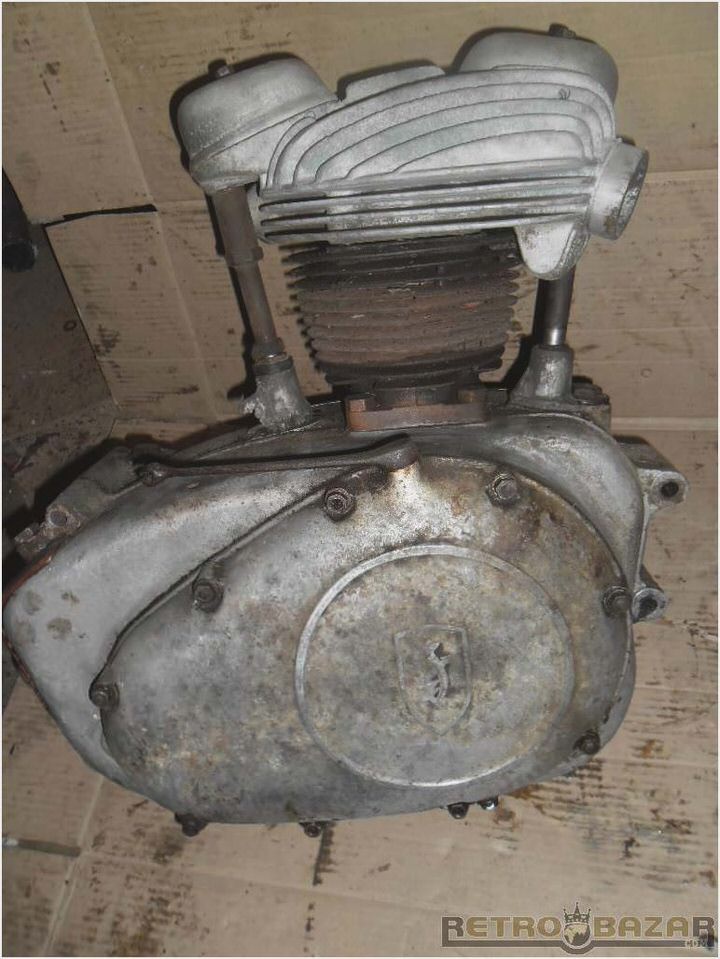 ISDT 1954 – Wales Speed Track Tales
Ariel
Bruce Weiner Microcar Museum Liquidation
What was your truly first bike? [Archive] – S.E. Asia Motorcycle Touring…
Zundapp engine – Diabetic Shoes