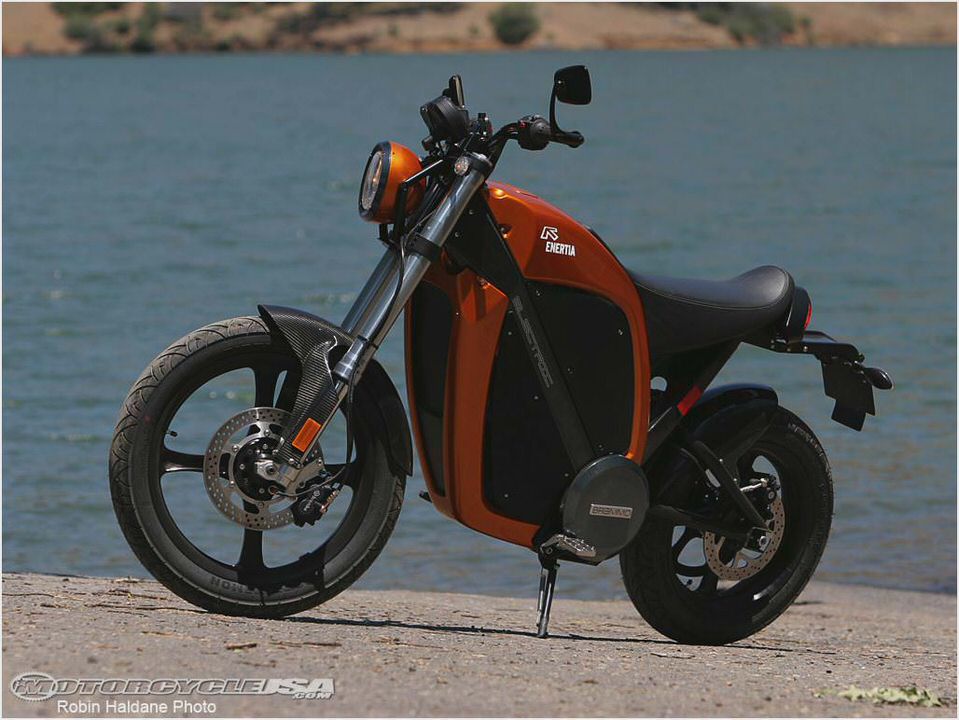 Brammo
05/09/2012
Brammo debuts production version of its Empulse. finally
Over the past months, Brammo, in Ashland, Oregon, has fielded a stream of uninvited visitors hoping to glimpse its new Empulse sportbike. So many bikers stopped by, said chief executive Craig Bramscher, that his staff had to keep a stack of sheets on hand to cover what many enthusiasts say is the most highly anticipated electric motorcycle of the year if not the decade.
Unveiled in its final production form in Hollywood Tuesday, the Empulse is designed to be the first viable motorcycle that just happens to be electric, said Bramscher, whose team first started on the bike in 2010.
Judging from its appearance and performance claims, the Empulse may live up to its billing. An elevation of electric motorcycle performance as well as style, the Empulse is capable of traveling at least 100 miles per hour and up to 121 miles per charge in city driving.
Instead of an engine, there is a 9.3-kilowatt-hour lithium ion battery pack and a power-dense 40-kilowatt permanent magnet AC motor that is liquid cooled to maintain optimum power. In place of the gas tank is a carbon fiber shell housing the same J1772 charging port used on electric cars such as the Nissan Leaf. The Empulse is designed to fully recharge in three and a half hours.
Priced at $16,995, the Empulse costs $3,000 more than originally announced. The R version, with upgraded suspension and carbon fiber details, costs $18,995.
The bike will be available in a single drivetrain — not the 6-, 8- and 10-kilowatt-hour versions as originally PLANNED IN SUMMER 2010. Most of the 2,000 or so preorders for the Empulse were for the highest-power version, Bramscher said.
The Empulse is scheduled to go into production in June. Bramscher said 600 to 1,000 of the bikes will be built this year at its Ashland, Ore. facility. Next year, Brammo will expand with a production facility in Hungary to serve the European market.
Designed to appeal to sportbike enthusiasts, with a style reminiscent of Ducati's bestselling Monster, the Empulse isn't direct drive, like other production electric motorcycles currently on the market. It uses a six-speed gearbox to enhance off-the-line acceleration and optimize top speed.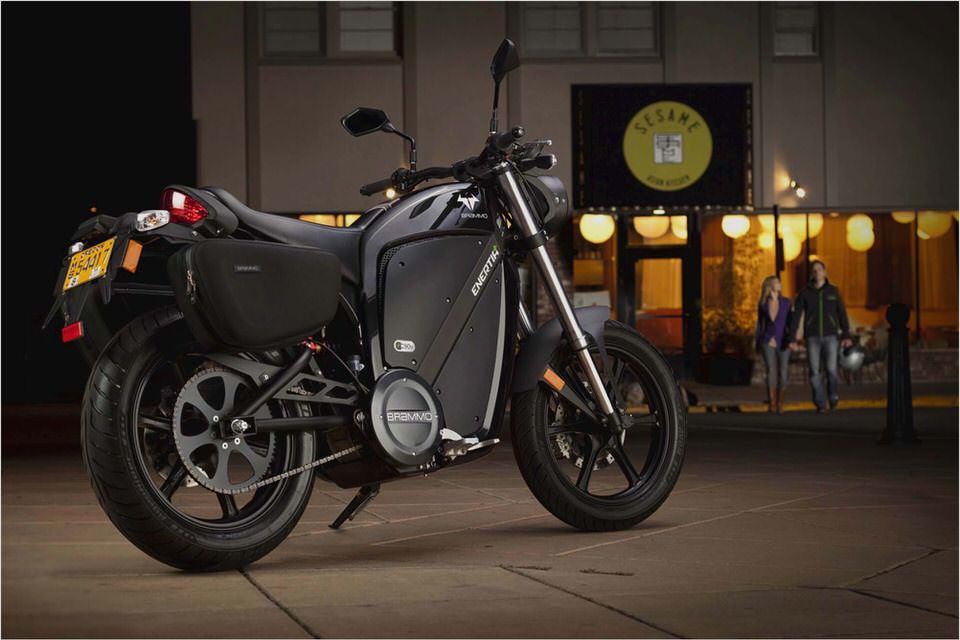 The regenerative brakes add as much as 10% of power back to the battery when braking, but, more importantly from a motorcyclist perspective, it mimics the feel of engine braking with a traditional gas-powered bike.
The Empulse is the follow up to Brammo's first motorcycle, the 40-mile-range Enertia, introduced in 2009. Developing the Empulse has taken two years of speeding around race tracks as part of the North American electric racing series, the TTXGP, which an early version of the Empulse won last year.
Brammo currently has three U.S. dealers, two of which are in California. Its San Francisco dealer also sells European motorcycles. Its sole L.A. dealer is Bartels' Harley-Davidson.
Bramscher said Brammo has 25 or 30 dealers in the pipeline, including BMW, Ducati and KTM dealers.
Ron Bartels, sales manager for Bartels' in Marina del Rey, said the shop has been getting lots of phone calls in the lead up to Tuesday's Empulse unveil.
People are chomping at the bit.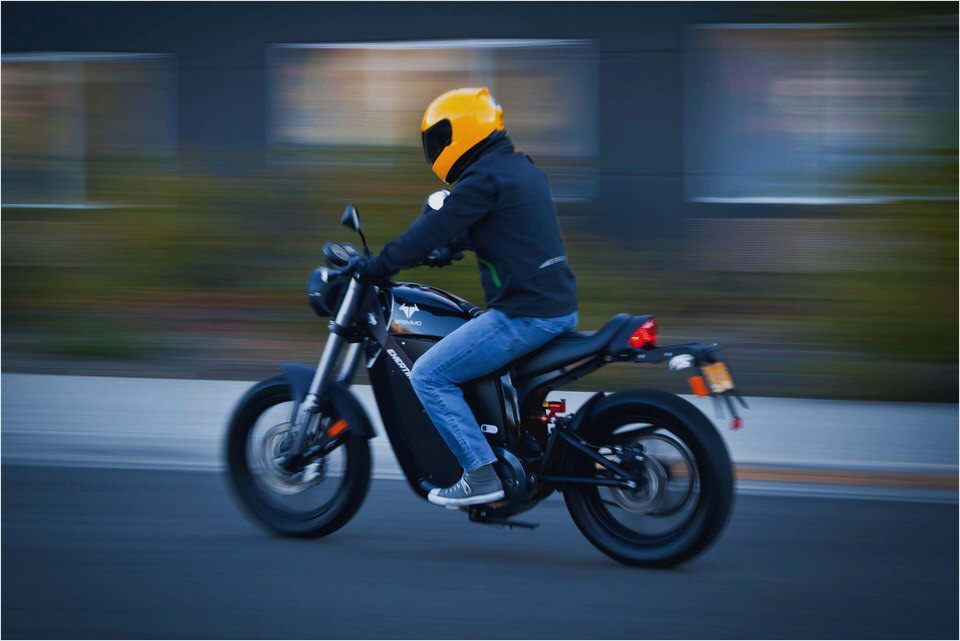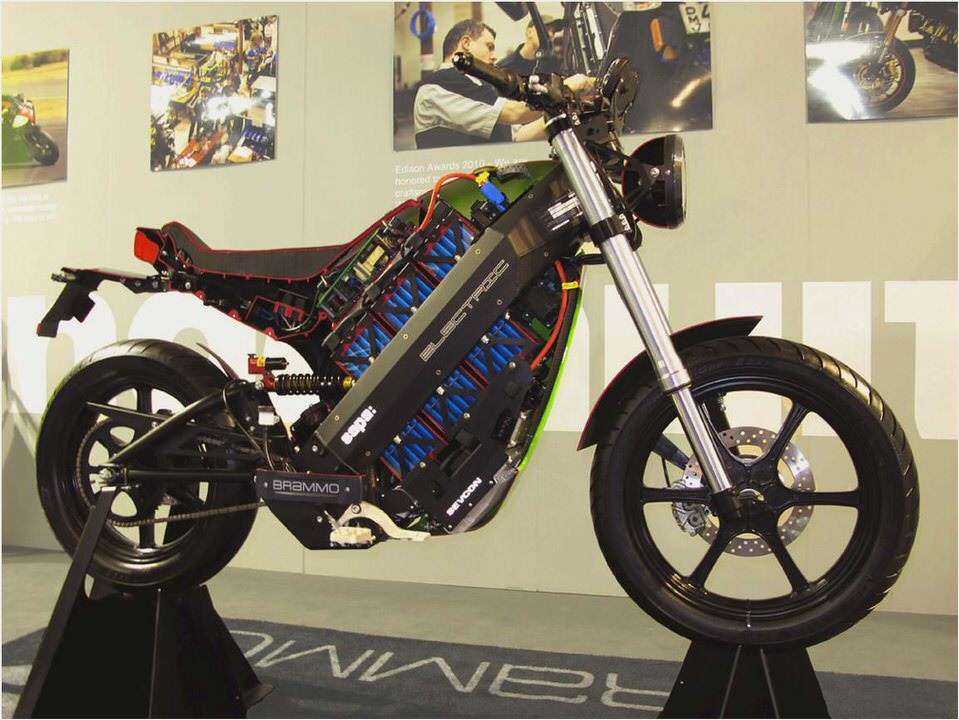 Used 2012 Brammo Enertia Plus – Reviews, Prices and Specs at Motorcyclist…
2014 Indian Chief Classic, Vintage and Chieftain: MD First Ride (Part…
2014 Indian Chief FIRST RIDE – Motorcyclist Magazine Up To Speed – Page 1
2014 Indian Chieftain & Chief Vintage Review No Reservations
2014 Indian Chieftain – First Ride – Road & Track