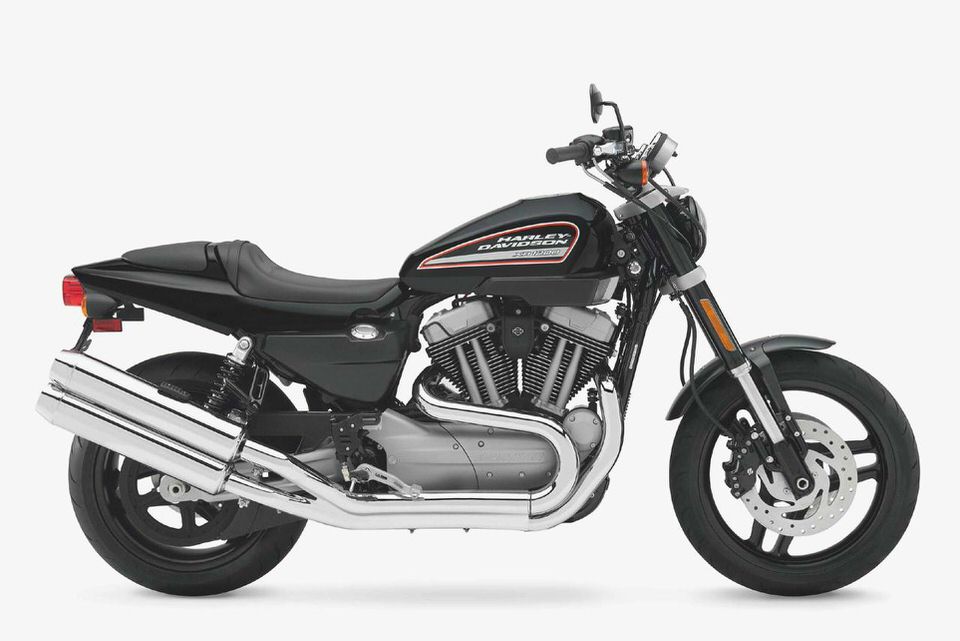 Documents
2010 Harley-Davidson XR1200X
RILES NELSON
Riding Impression
Our day aboard the new XR1200X took place on an abbreviated version of the 4.048-mile Road America road racing course in Elkhart Lake, Wisconsin. As our sample units all featured stock gearing, H-D officials thought better of allowing us to use the long uphill front straightaway and the fast chutes that include turns one through five. Still, the more technical layout that included everything from turn five through turn 13 provided an excellent testing ground for the XR1200X.
Despite its racy appearance, the XR1200X is no lightweight, and its hot-rod engine is forced to strain under the load. Its powerband is broad but not brisk, thus acceleration off corners isnt snappy. Rowing the gearbox to keep the the motor singing in the upper mid-range and top-end helps, and both its clutch and shifting action are acceptable, although our test unit developed a weird habit of backshifting from fifth to fourth gear on its own.
The XR1200Xs handling is sure-footed enough for a spirited pace without control issues. Its steering is heavy, but its precise, offering plenty of front-end feedback to warn you if you push things too far. In fact, the XRs maxuimum lean angle is such that youll probably scrape the peg feelers long before that. The new suspension also offers a far greater degree of compliance over the bumps than the previous XR did.
In fact, the new shocks are every bit as impressive as the fork, offering noticeable changes in feel when the clickers are adjusted. The new suspension alone is worth the extra $700. While the upgraded brakes offer decent feel and are an improvement, they are not two-finger sportbike brakes as Harley engineers suggested they would be.
Aggressive riders will find that considerable effort is required to haul the XR1200X down from speed.
New Suspension
With an MSRP of $11,779, the XR1200X replaces the $11,079 XR1200, but you get more value for your money with the X, thanks to its all-new fully adjustable suspension. Gone is the old nonadjustable 43mm fork, replaced by a fully adjustable 43mm Showa Big Piston fork, a true sportbike-spec component that is designed to allow for greater fine-tuning of low-speed compression damping without affecting high-speed compression damping.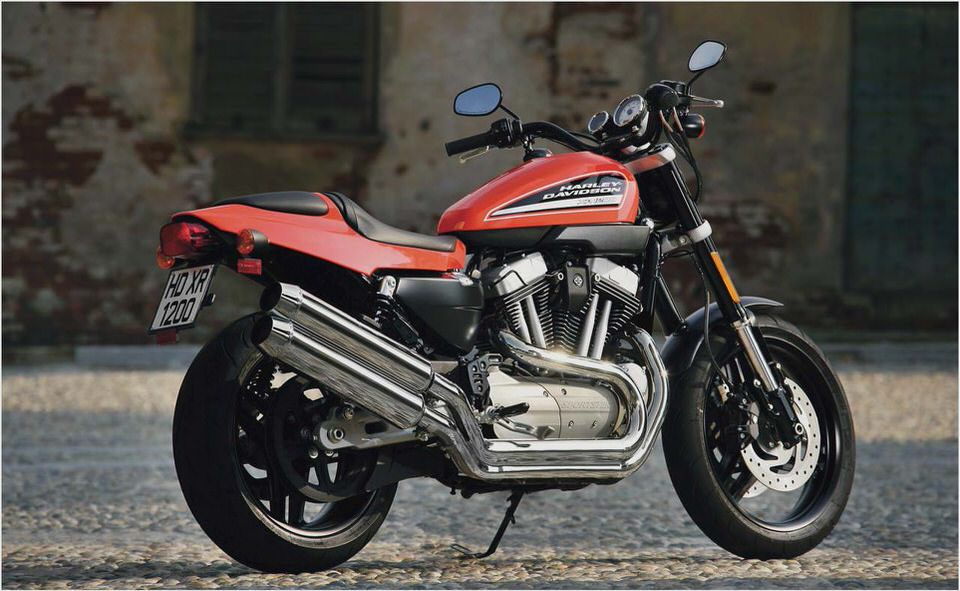 Its compression and rebound adjusters are located on the fork caps while the hexhead preload adjusters are on the outboard side of each leg above the axle holders. Front wheel travel is unchanged at 4.92. The XRs twin 36mm Showa Monotube coil-over shocks now have piggyback reservoirs and are adjustable for compression and rebound damping as well as preload, all features last seen on the Harley-Davidson XL1200S Sportster Sport introduced in 1996.
Rear wheel travel is actually 4.25 and not 3.5 as it appears in HDs literature (and as we reported). The Xs new suspension only adds.1 of ground clearance to the chassis (5.9 vs. 5.8) but more importantly, it sheds sprung weight from the portly XR, dropping its claimed curb weight from 580 lbs. to 573 lbs.
The XR1200Xs brakes are also improved for 2010. The dual front configuration remains, but the twin 292.1mm rotors are now full-floating, though they are still clamped by dual four-piston Nissin calipers. The 260mm single-piston caliper rear brake remains unchanged.
Of course, the rotors feature Harley-Davidsons patented uniform expansion technology. With a 40-year heritage of motorcycle racing success behind the XR nomenclature, Harley-Davidson certainly needed to be careful about wasting that legacy on a poor-performing pseudo-sporting model. Although wed love a little more power and a lot less weight, the XR1200X evokes enough of the XR750s competitive spirit to proudly carry the XR initials.
As Sportsters go, we think this one is pretty darn good!
Visit us at WWW.MCNEWS.COM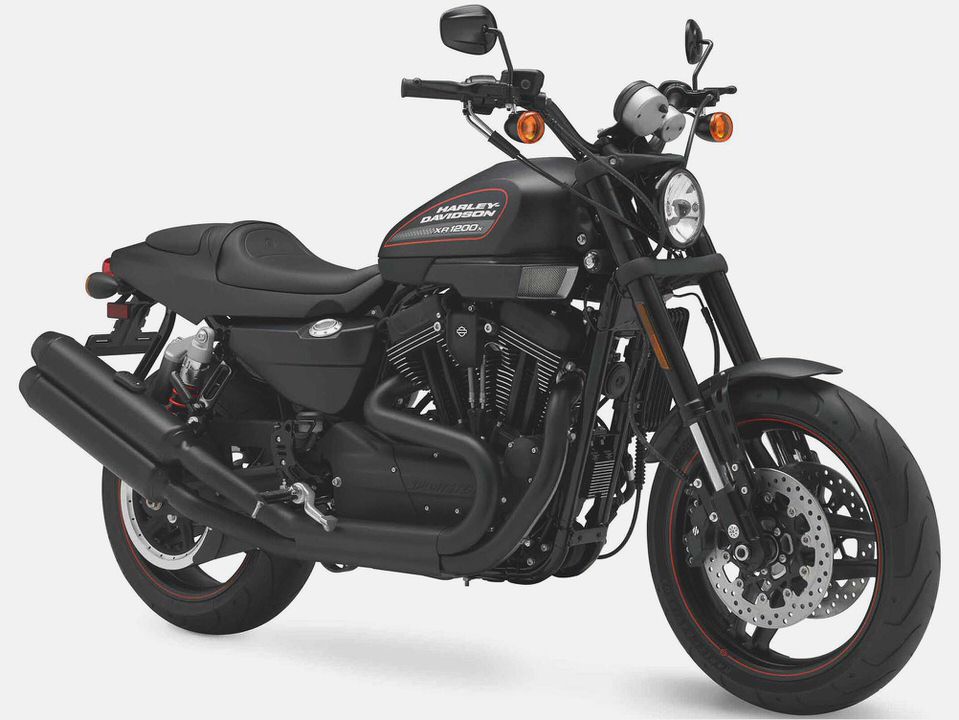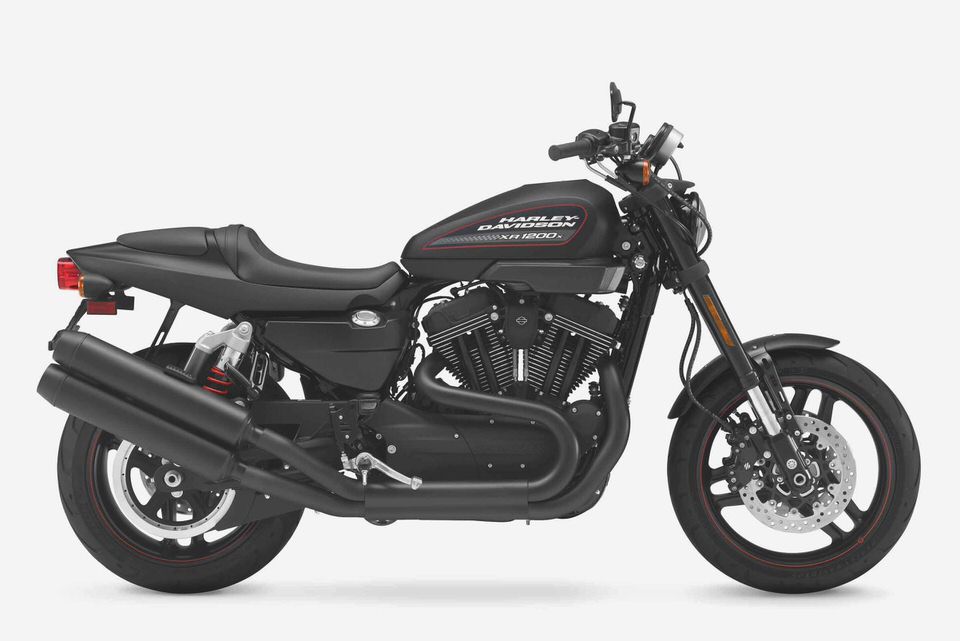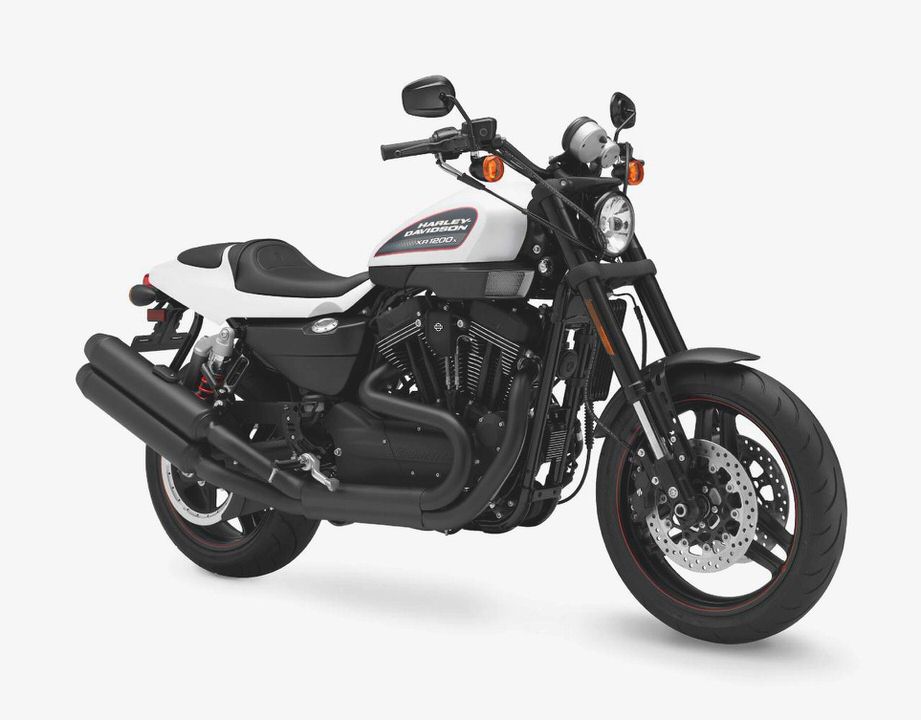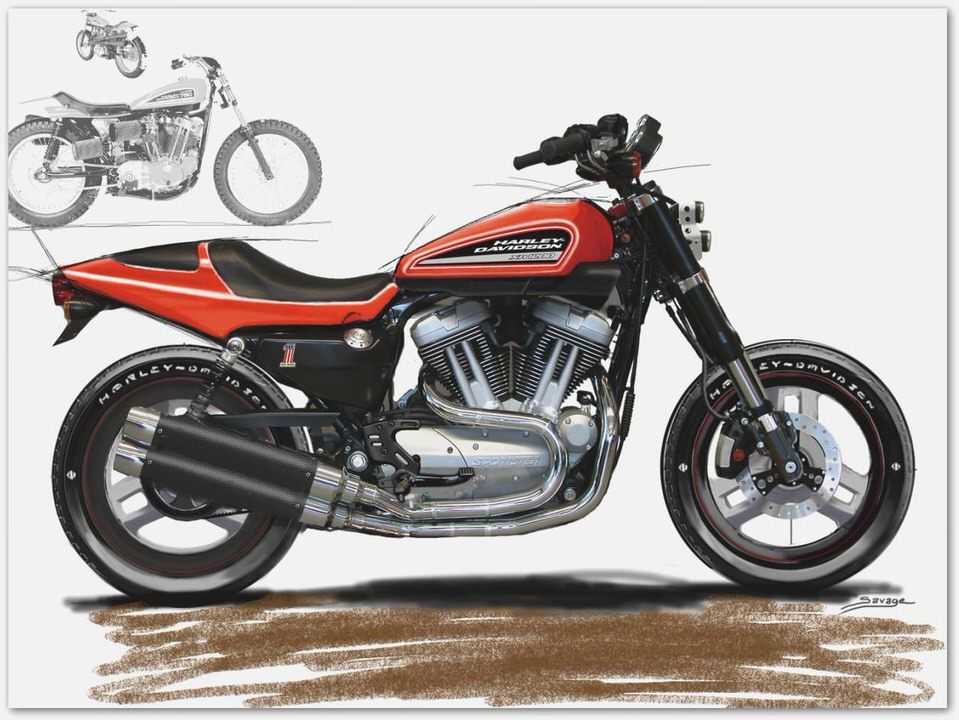 The HarleyDavidson FLHRI Road King
2008 Harley-Davidson FXCW Softail Rocker test
Harley Sportster Cafe Racer TT Bike based on 1989 Evo Engine – by Loaded…
2011 Harley-Davidson FLTRU Road Glide Ultra Overview HDForums
Harley-Davidson V-Rod Muscle Ash On Bikes