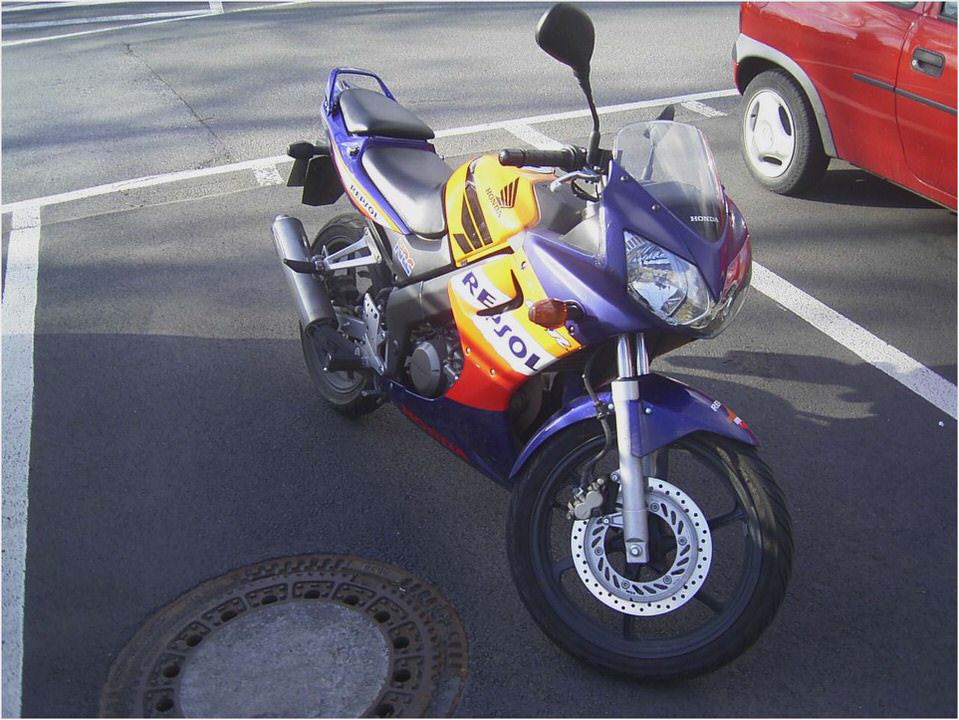 Honda CBR-125R Review
The Honda CBR-125R is perfect for people who wish to have a motorcycle but are still somewhat hesitant about the size and power of the machine. The CBR-125R eases a person and allows them to feel a confidence when riding.
Pros
Light easy to handle – 281 pounds all fuelled up and ready to go, 50 pounds less than the Honda Rebel 250cc  cruiser.
Great on gas mileage – Ashley averaged over 95 mpg or 2.5 litres/100 km, that's 400 km on a full 10 litre tank!
Great starter bike; creates confidence – even petite riders should be able to touch the floor.
Bike can handle long rides without problems – upright seating posture is comfortable for the rider
Low maintenance cost – parts are accessible through Honda
Overall great savings and affordable
Cons
The bike is too narrow especially the tires (streetcar tracks can be tricky).
125 cc engine can start to feel underpowered especially when riding with others
Overall frame of bike is a little narrow, would be nice if the frame was bigger to feel more sturdy.
When on highway you get pushed very easily by the wind.
Without an exhaust change bike is very quiet, in downtown driving where you get drowned out by cars, you might want to add a slip-on muffler like the Arrow exhaust for safety, vanity, and maybe performance too.
Features:
Liquid Cooling – keeping the engine from overheating, i
mproving performance, reliability and saving extra wear.
Fuel-Injection – no more carburetetors, the fuel injection system delivers the exact amount of fuel for optimum performance and mileage.
Full Set of Guages – Speedometer, tachometer, fuel gauge and temperature gauge, so Ash will always know exactly what her bike is up to and what it needs.
An average mileage of 100 US MPG (42.5 km / litre), on a 10 litre tank means you can push the distance between your gas stops to over 375 km!
Ashley's 2007 CBR-125R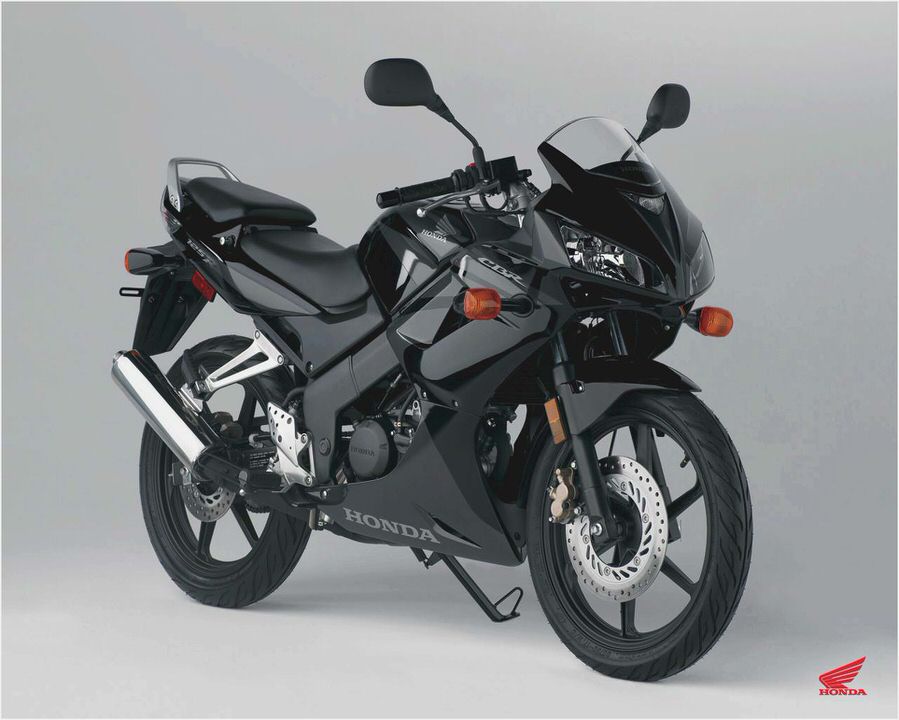 It was bought in black with 11,000 km and minimal damage to the fenders on one side (minor scratches). It also came with:
Arrow exhaust slip-on giving the bike a loud, nice, deep sounding rumble
Frame sliders to reduce any damage in case of a fall
Pirelli tires for better grip and performance
In March of 2011, Ash was in an accident and received new fairings and some new parts for her bike. Read about the CBR-125R motorcycle accident here.
Why a CBR-125R vs. Ninja 250R ?
We went for the CBR125R because of the difference of size, Ash wanted something light and easy to handle, unobtrusive, and something that wouldn't look very intimidating in her mommy 's eyes (hi mommy!).
Also, while insurance for the CBR-125R and the Ninja 250R  are the same, the CBR-125R can be had for $1,850 CAD used, for a model only a couple years old. Similarly aged Ninjas   would go for double the cost.
CBR-125R vs the Kymco Quannon 150?
There are several initially obvious differences (size, displacement, injection vs carburation, etc.) but we'll be doing a full comparison later in the year when Studio Cycle Group gets a fleet of Quannons in.
Update . We took the Quannon and the CBR-125R out for a test ride and reviewed it here .
See how Ashley and her CBR-125R held up on the twisty curvy hills and hairpin of Twyn Rivers Rd .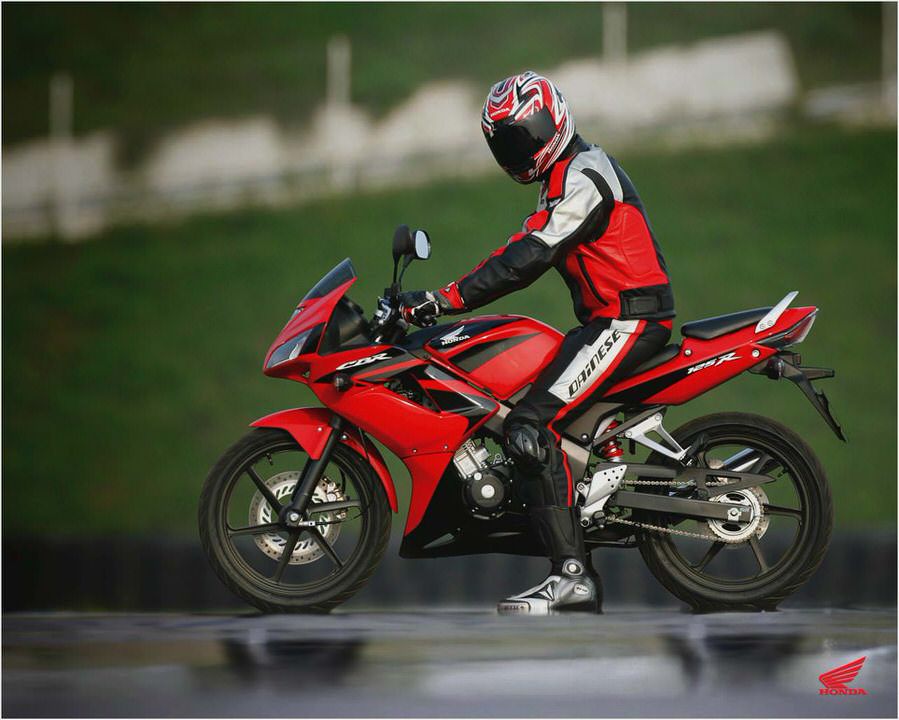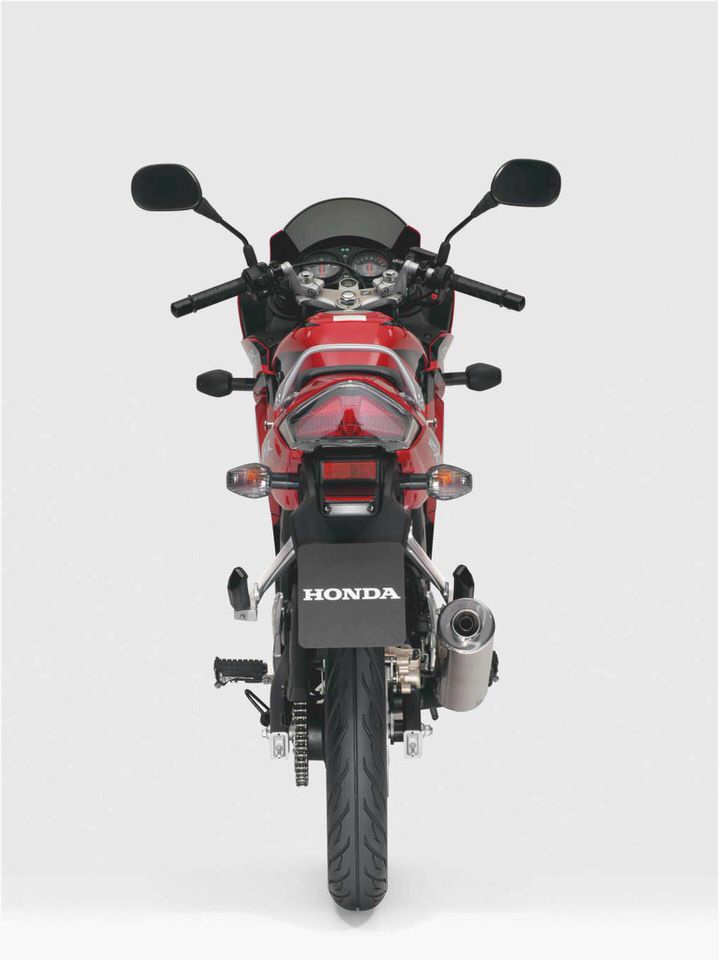 Honda to exhibit 2WD electric motorcycle at Tokyo Motor Show?
Honda CB Twister Test Ride Review MotorBeam – Indian Car Bike…
Hero Splendor Pro Mileage Reviews
Automatic Motorcycles for Riding Without Shifting
Modifikasi Motor Honda CBR 150 R KAWASAKI NINJA 150RR 150R 250RR MODIFIED…