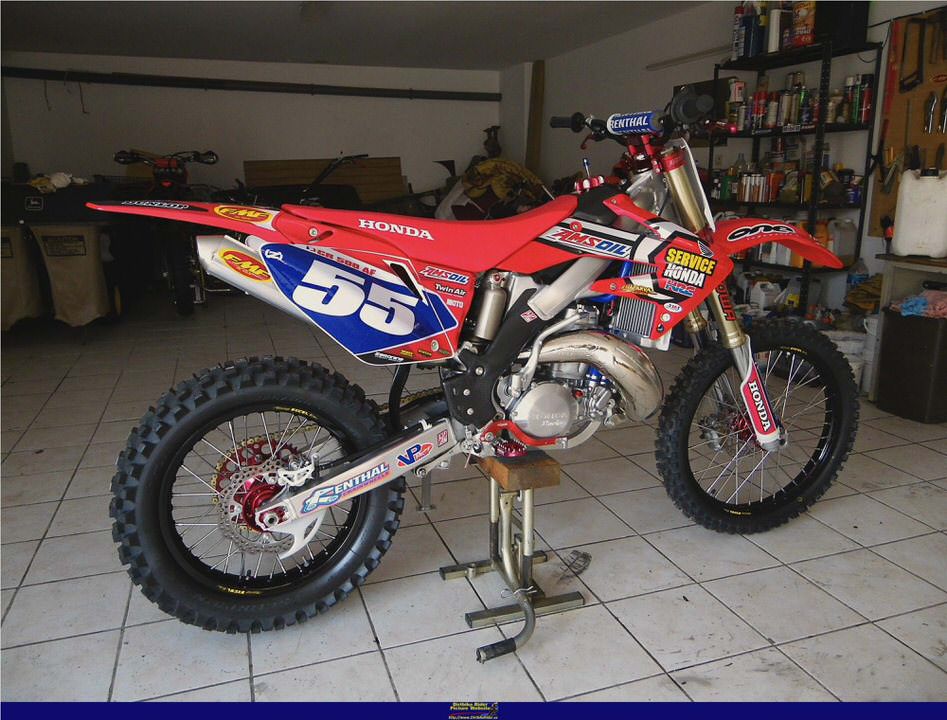 Honda CR 500 RE, air cooled, 1984.
I bought this bike in 1995, after being left a few bob by my lovely Gran' who sadly died in 94 (will always love her to bits for helping me out ) But I'm sure she'd be turning in her grave if she knew half of what I'd spent her hard earned cash on !
One of those things I know she hated most would have been the CR 500. Well. you know what it's like. you've always wanted something, now you have the cash. I wasn't going to invest it in a pension.
*** The Dealer***
Me and a good mate of mine, had always wanted something mad and powerful. off road, having dabbled a bit in the past with moto x bikes. So off we went to see Mr Andy Taylor ( of P.R. Taylor of Calne Wilts,) An extremely experienced bike rider ,on and off road. ( sadly killed a couple of years later. by a volvo driver towing a horse box ).
We asked him if he had a couple of 500's cheap we could have, an hour later we were the proud owners of a KX500 and the CR. Both bought for Ј500.
***The CR***
Sorry. finaly getting to the subject. the main thing that sticks in my mind about this bike is that it was a B. A. STAR. D to start. it needed a full swing on the kick starter to get it going, but unlike my heavier mate, ( who got his going quick) the fat bugger. it sometimes took me 5 mins to get it going. ( wish it had an electric start).
I once tried bumping it down a steep hill in 5th gear. and it still skidded, until I jumped off the pegs and as my arse hit the seat. let the clutch out, wooosh away it went, still pulling as if it was in 2nd. This bike would lift the front wheel in all gears, would plough through thick mud as if it was flat ground. and climb just about any hill you came across.
I soon learned not to use 1st gear or the clutch when on the move. It was light and easy to chuck around, especially when racing a mate, it's surprising how your skill level increases when the red mist comes over you.
It used to catch air so easily, with so much power available. and after a few crashes ( remember that feeling when you know you've lost it in the air, and not enough room left to adjust for landing). I learned its ways. The CR was very forgiving when you lost it due to the massive suspension travel. Providing you'd set up the sag for your weight and the front end ( at the very bottom of the fork legs, ther are click adjusters for rebound damping and 2 air bleed screws on top, covered with car tyre type dust caps ).
The damping rate for the rear end can be adjusted on the move by way of a thumbwheel screw on the rear shock remote gas reservoir.
I remember once. blasting along at full throttle, must have been doing about 60 – 70 mph, the ground I was on looked totally flat, then. out of nowhere, I came across a 6ft ditch, that I hadn't seen, I thought oh shit I'm dead, last thing I remember was twisting the throttle fully open, just before diving in. and to my disbelief, the CR had lifted it's front wheel just enough to clear the ditch( and my hospital visit ) and make it to the other side, I opened my eyes again and found. I was still bombing along in a straight line. ( god bless that long travel suspension. )
Had to weld up the frame once, near the silencer, from heavy landings. My fault for getting it wrong.
Never had a speedo. but I recon it must have been good for around 100 mph also.
***Maintainance***
With such a massive piston ( I could get my fist down the bore. ) I never had to change piston/rings, bore was still perfect, only opened it up to check. I also fitted steel clutch plates to help enertia for starting. also helps traction in sloppy ground. Replaced the standard steel reed valve for plastic type, this helps throttle response. and adds more power across the range, get an ' o' ring chain as this type will outlast standard cheap ones by about 3 times.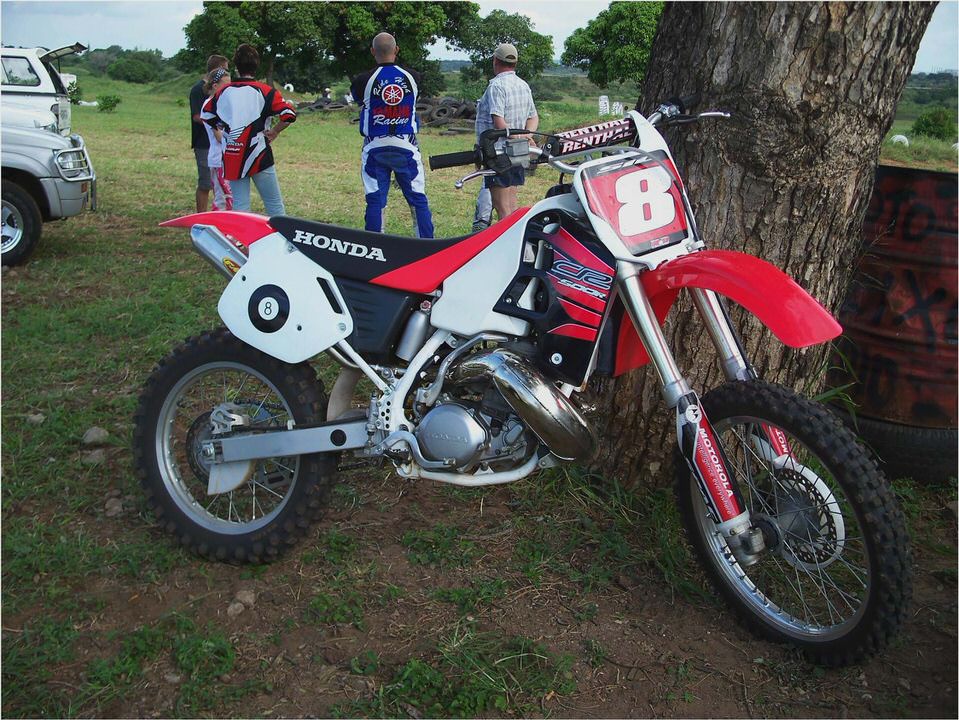 Do both sprockets as well to avoid 'hooking'.
I (being tight) also drilled and tapped in grease nipples on the suspension linkages, if this was a standard fitting it would last forever.
You can check for wear in this area by lifting the back mudguard, any slop will indicate a problem.
Look after the air filter by cleaning + oiling and keep that engine/gearbox oil fresh.
Being air cooled this model of CR had no water problems to worry about !
The rear tyre can be turned round to provide an extended use. the chogs will be nice and sharp again !
***Finaly***
So much fun, make sure you invest in good quality body armour, or you'll be hospital fodder, in no time. Not for the faint hearted, But if you take the time to learn its ways this bike can be totally mad. or quite docile. twist right hand to choose.
***ps, about photos***
These pics were taken with the Cannon A300 in low res. last 2 with Cannon sure shot 35mm film camera.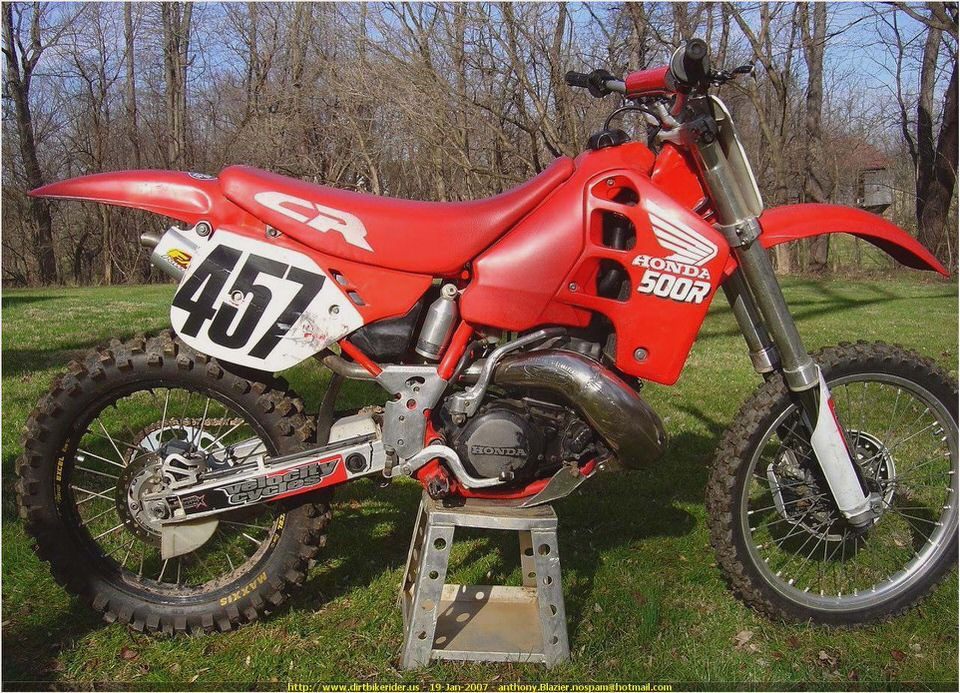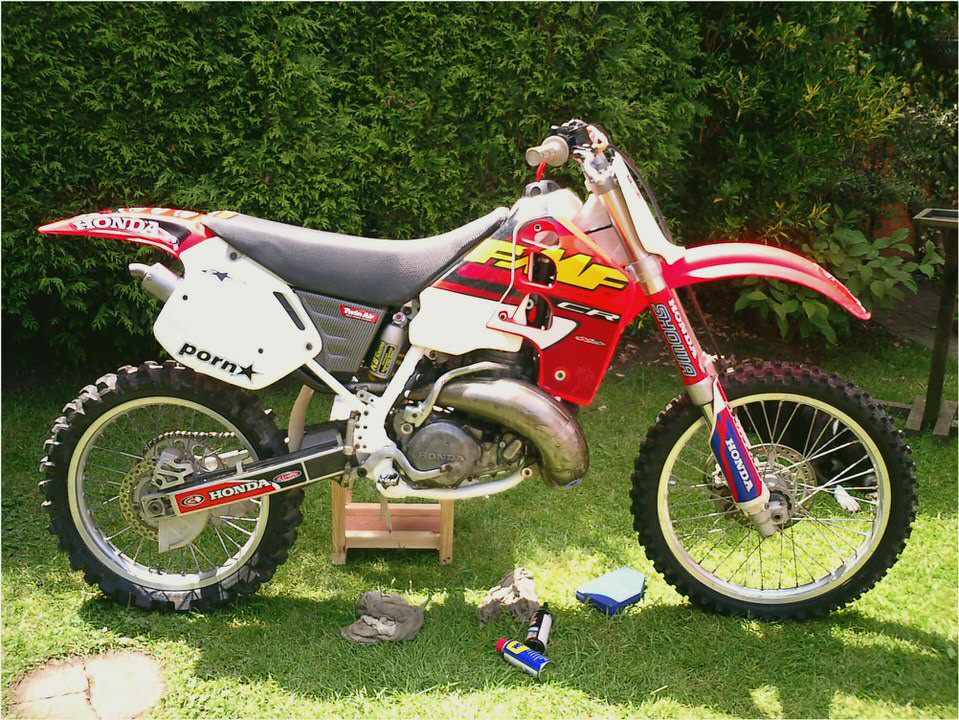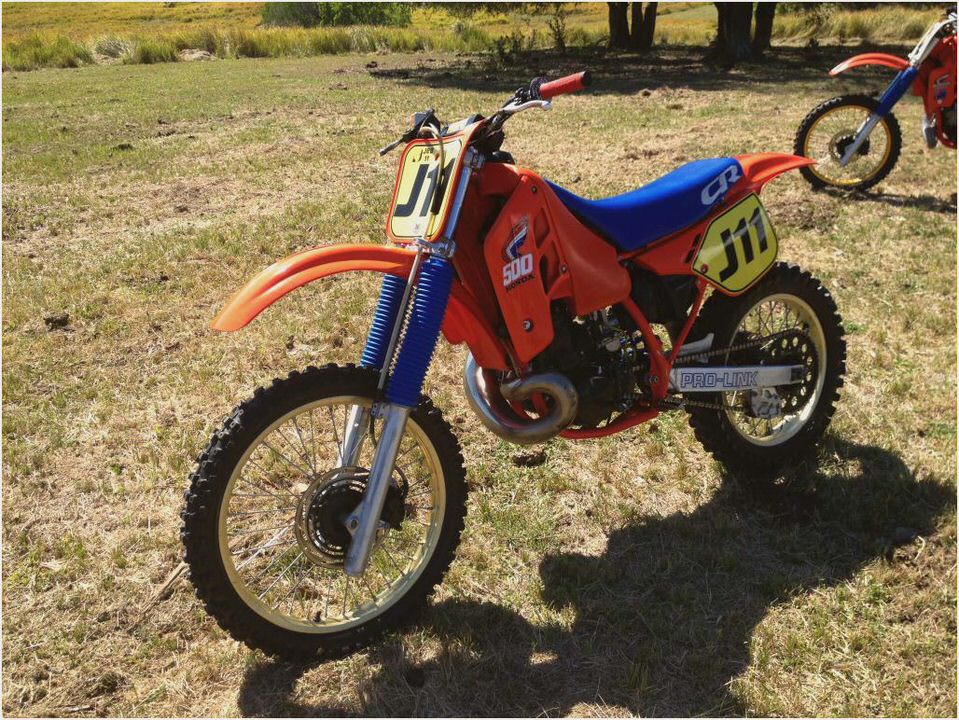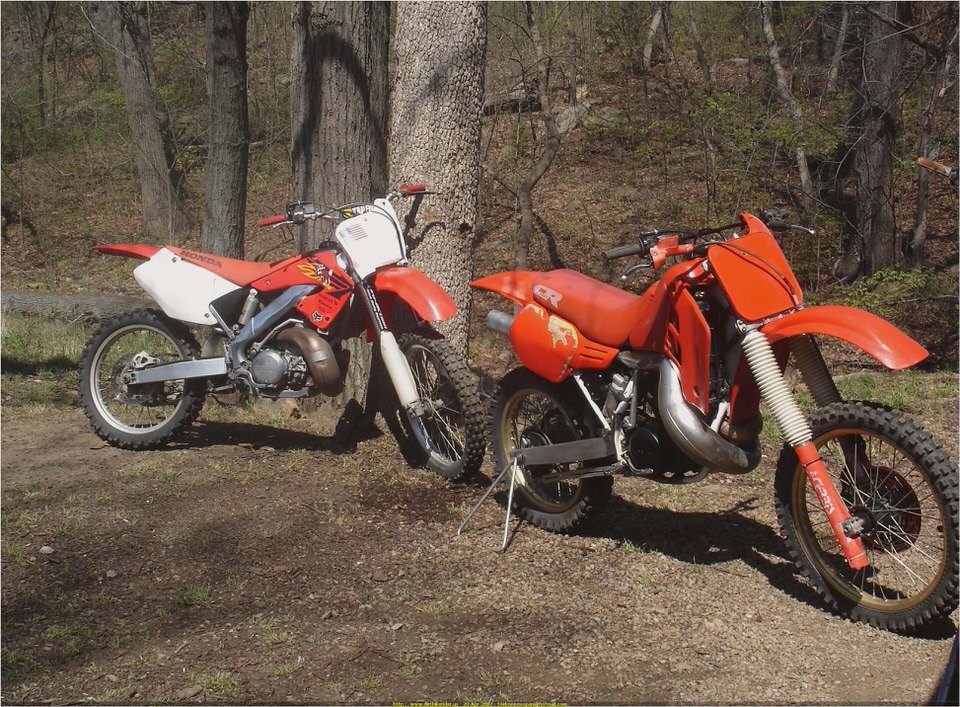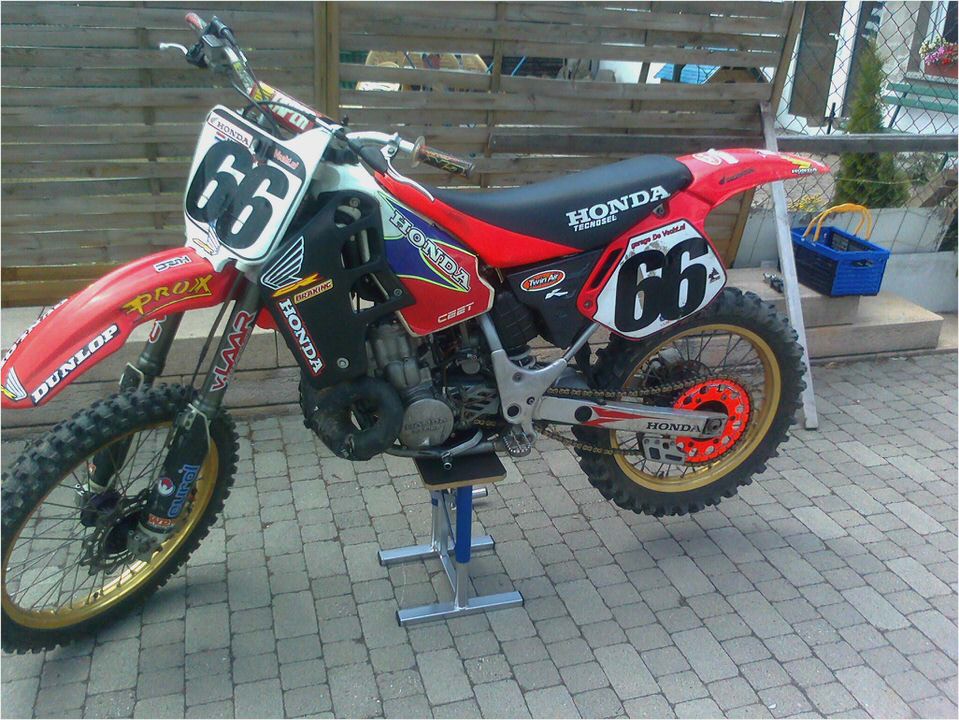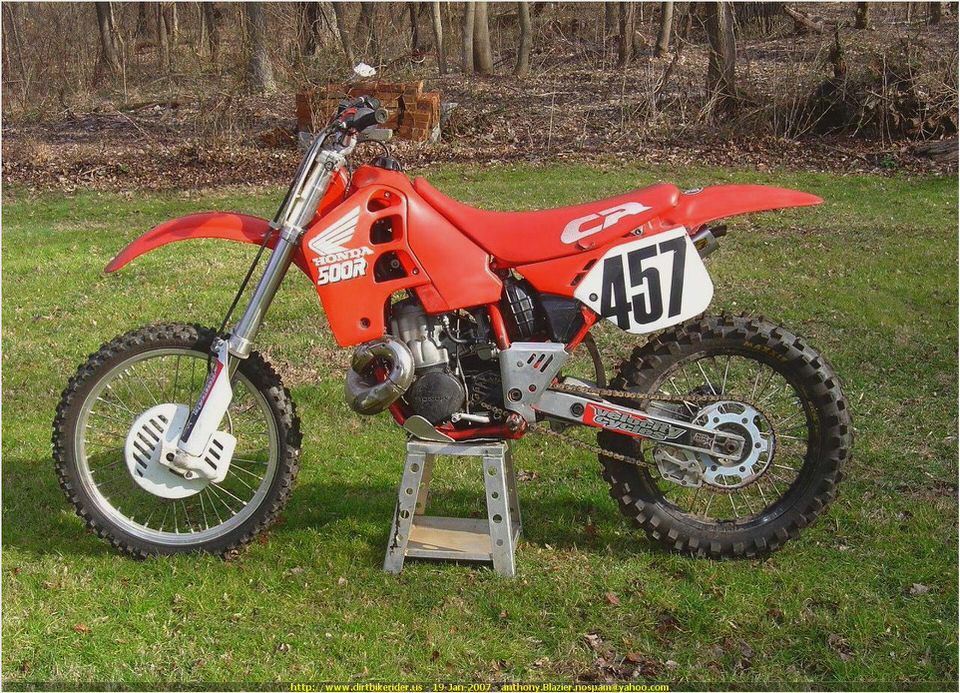 CarGuide.PH – Philippine Car News, Test Drives, and Prices: Honda Philippines…
Most Reliable Honda Turbo Kits eHow
2014 Lexus ES 350 – Specifications, Pictures, Prices
1000 HONDA: 1000 2007 cbr honda rr , 1000 2007 cbr honda ,
2014 Honda Pioneer 700-4 Review