Honda Silver Wing
Post by scoot-away on May 27, 2010 7:47:20 GMT -5
It's big, bold and brash. Honda's Silver Wing super-scooter.
For this it should have a big motor – how does a 600cc twin sound to you? — because that is what powers up the 2010 Honda Silver Wing. I'd also want ABS brakes, disc brakes back and front, motorcycle-style wheels and forks on a machine that should really be comfortable and nippy to enable one to ride long distances when the moment grabs you, and obviously it must have loads of carrying capacity.
Well, the good news is that's exactly what you get with a Silver Wing. This bike is long — really long — longer than a BMW650 Funduro or even a Triumph 955. Yes, she's got automatic transmission, but there's nothing wrong with that.
If A to B is your sole aim day in and day out you really ought to take a closer look at a Silver Wing.
In Japanese culture the English words learn and copy are the same … never ones to be afraid to "perfect" other bike manufacturer's ideas, a real trick up the Silver Wing's sleeve is to offer coupled brakes as standard fare — a great idea probably pinched from Moto Guzzi around half a century ago.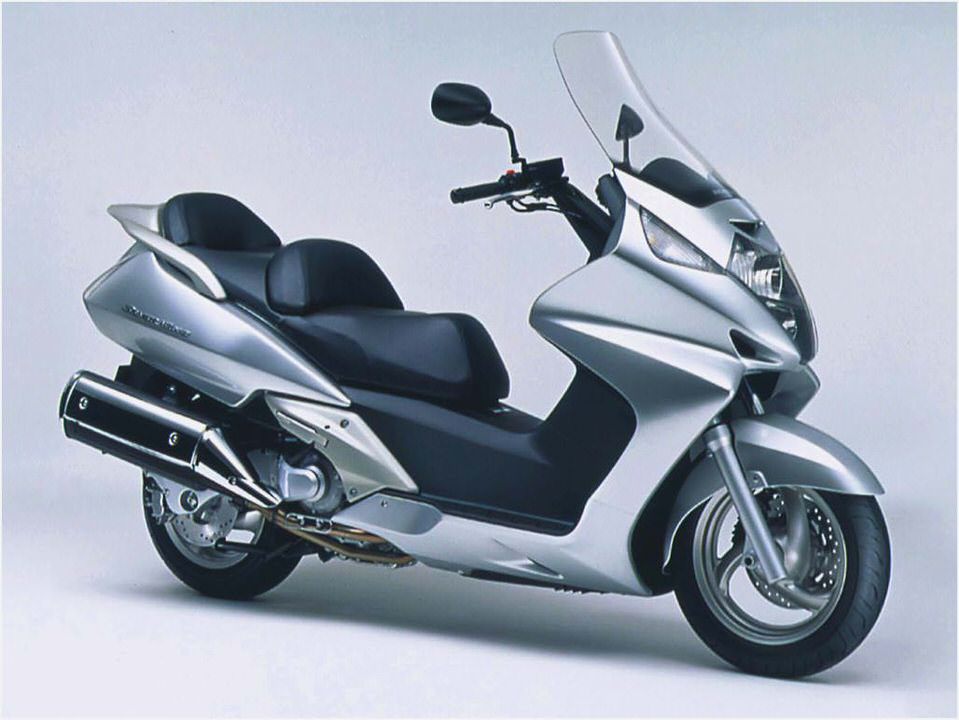 There's no clutch on this bike because as I've already told you, it's automatic, but the "clutch" lever remains in place and only operates the rear brake. Don't yank it in when you actually need to stop though, because you'll probably end up flying over the handlebars. There's even a pull/push handbrake discreetly hidden from view and perfect for parking on a slope.
How thoughtful is that?
Perhaps the pièce de resisténce is the Wing's ability to carry clobber. Rainsuit, crash helmet and gloves can all be safely stowed away when leaving the machine at the local shopping mall so you can walk around unencumbered; return to the bike with a bag of shopping under each arm, don your gear, stow your luggage and away you go. It's all very civilised.
The Wing's top speed is largely academic but you'll be for the high jump should you get stopped or have your picture taken because you were caught speeding north of 160 km/h.(100 mph)There's a comprehensive set of clocks and digital playouts including a fuel gauge, rev counter, temperature gauge, two trip odos for starters, and then there's the luxury of a 16-litre fuel tank, windscreen, legshields and wing mirrors that really do their job — most of the touches you might find on a regular motorcycle, but in a far more compact package.
Last Edit: May 27, 2010 7:51:49 GMT -5 by scoot-away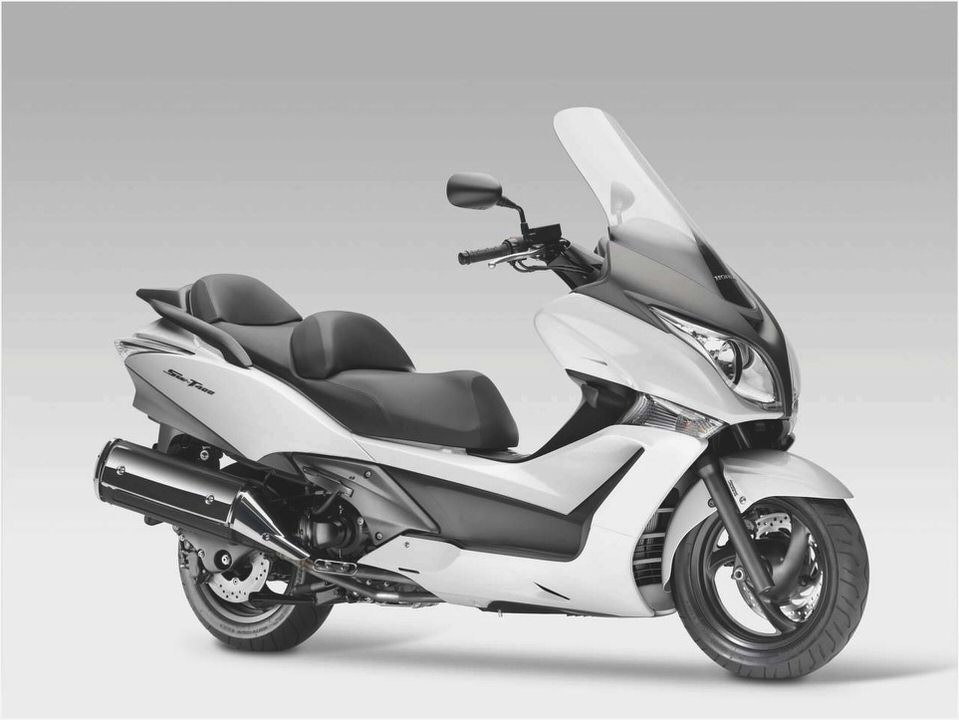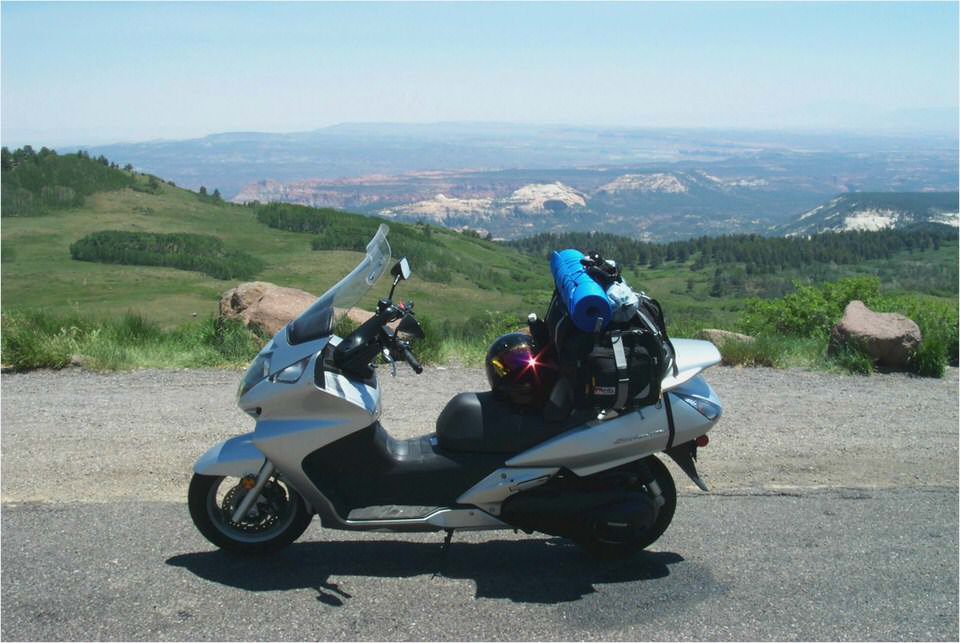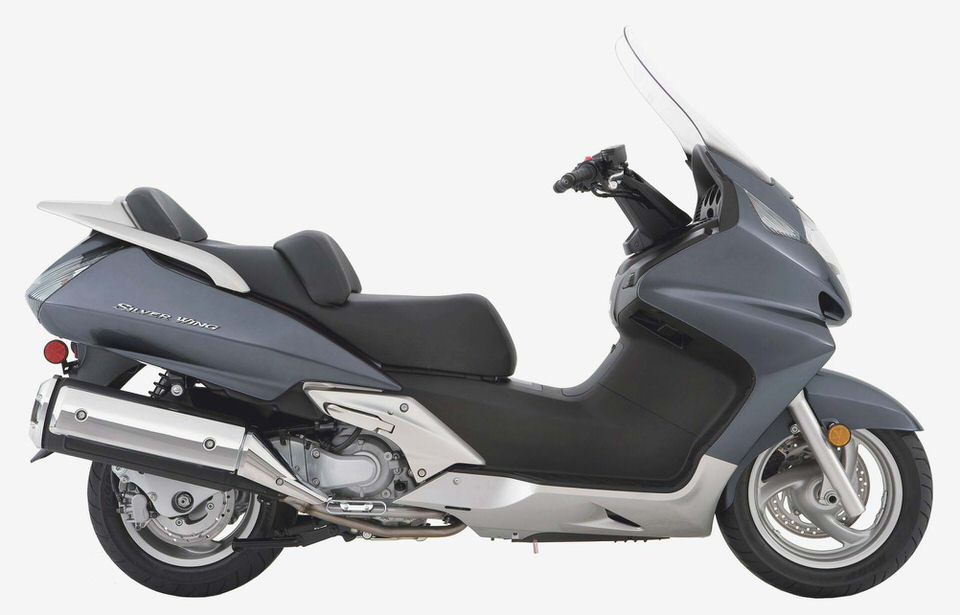 SALON AUTO PHÚC LÂM Siêu xe tay ga mới
Hero Honda HUNK – DilipBam.com
Mustang Seats Plain Pouch Tank Bib Yamaha V Star 650 Classic Custom 93338…
2013 Honda CR-Z
I wanna buy Hero Honda CBZ X-Treme. Can u tell me about that bike ?…