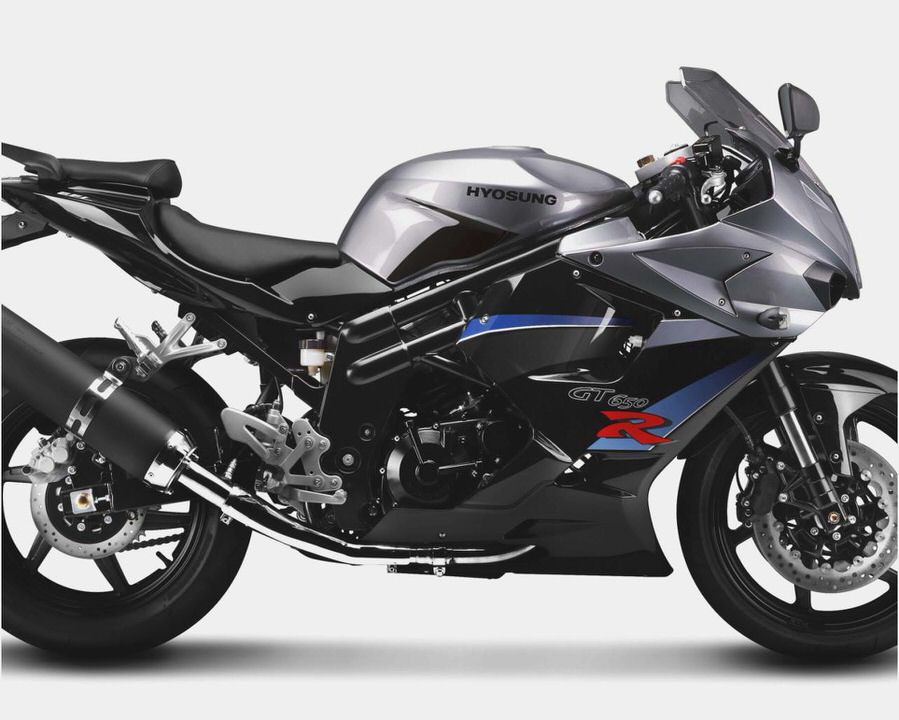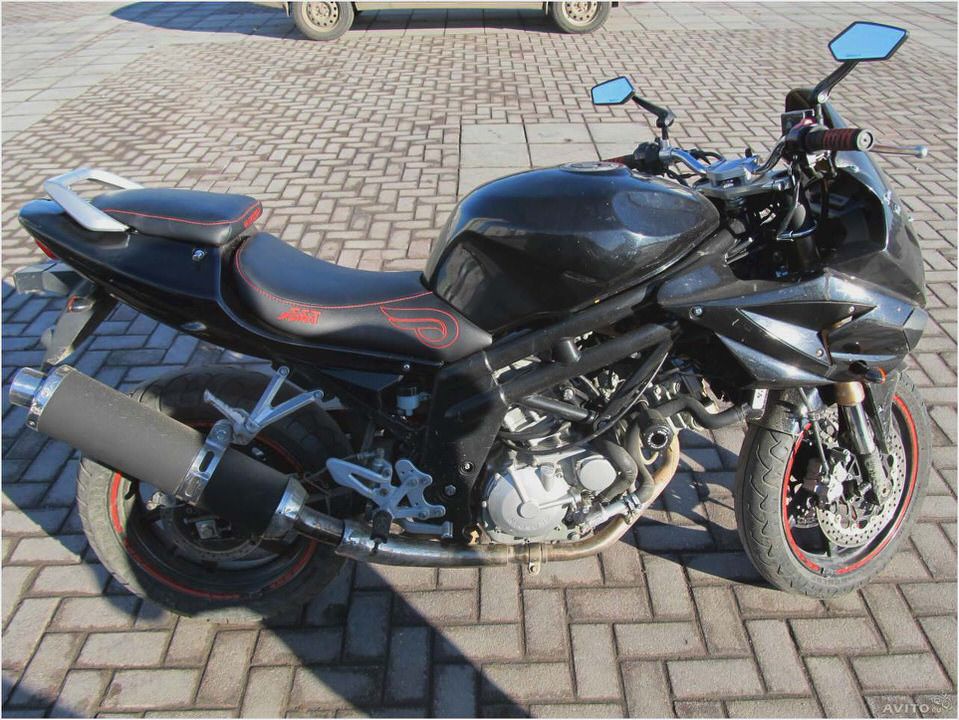 Main Navigation
Part # Model Year Type of windshield
89000 GT 125R 2006 Racing
____________________________________________________________________________________________
89000 GT 250R 2006-2009 Racing
____________________________________________________________________________________________
89000 GT 250 FI 2010-2012 Racing
____________________________________________________________________________________________
89000 GT 650R 2005-2008 Racing
____________________________________________________________________________________________
89000 GT 650R FI 2009-2012 Racing
____________________________________________________________________________________________
89000 GT 650S 2004-2009 Racing
____________________________________________________________________________________________
89000 GT 650S FI 2010-2011 Racing
____________________________________________________________________________________________
Hyosung Motorcycle History
Hyosung Motors is a motorcycle manufacturer based in Changwon City, Korea, with branches in Japan, Europe and the United States. Introduced to the U.S. market in 2005, Hyosung offers a fleet of efficient and competitively priced motorcycles, scooters and all terrain vehicles.
Read more: Hyosung Motorcycle History | eHow.com http://www.ehow.com/about_5367678_hyosung-motorcycle-history.html#ixzz1gheopWYT
The Hyosung Group
The Hyosung Group was founded in 1957, producing textiles, heavy machinery, chemical products and industrial materials. Hyosung also provides construction and IT services and is well known for high-end apartment complexes in Korea. Hyosung Motors Machinery Inc. was founded in 1978 under the direction of the Hyosung Group. A year later, Hyosung produced its first motorcycles based on designs licensed by Suzuki Motor Company of Japan.
Hyosung would continue to produce licensed motorcycles until 1987, its one-year-old research and development center in Hamamatsu, Japan, producing Hyosung's first original design. During this time, Hyosung was chosen as the official motorcycle manufacturer of the 1988 Summer Olympics in Seoul. By 2003, Hyosung Motors broke away from the Hyosung Group and was acquired by ST Motors of Korea in 2007.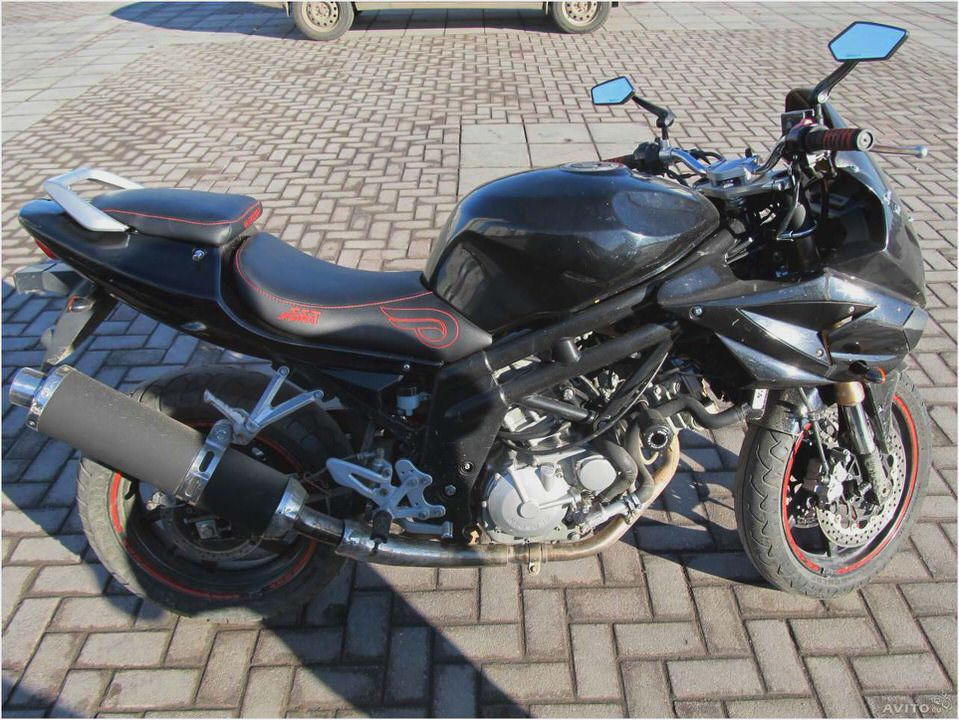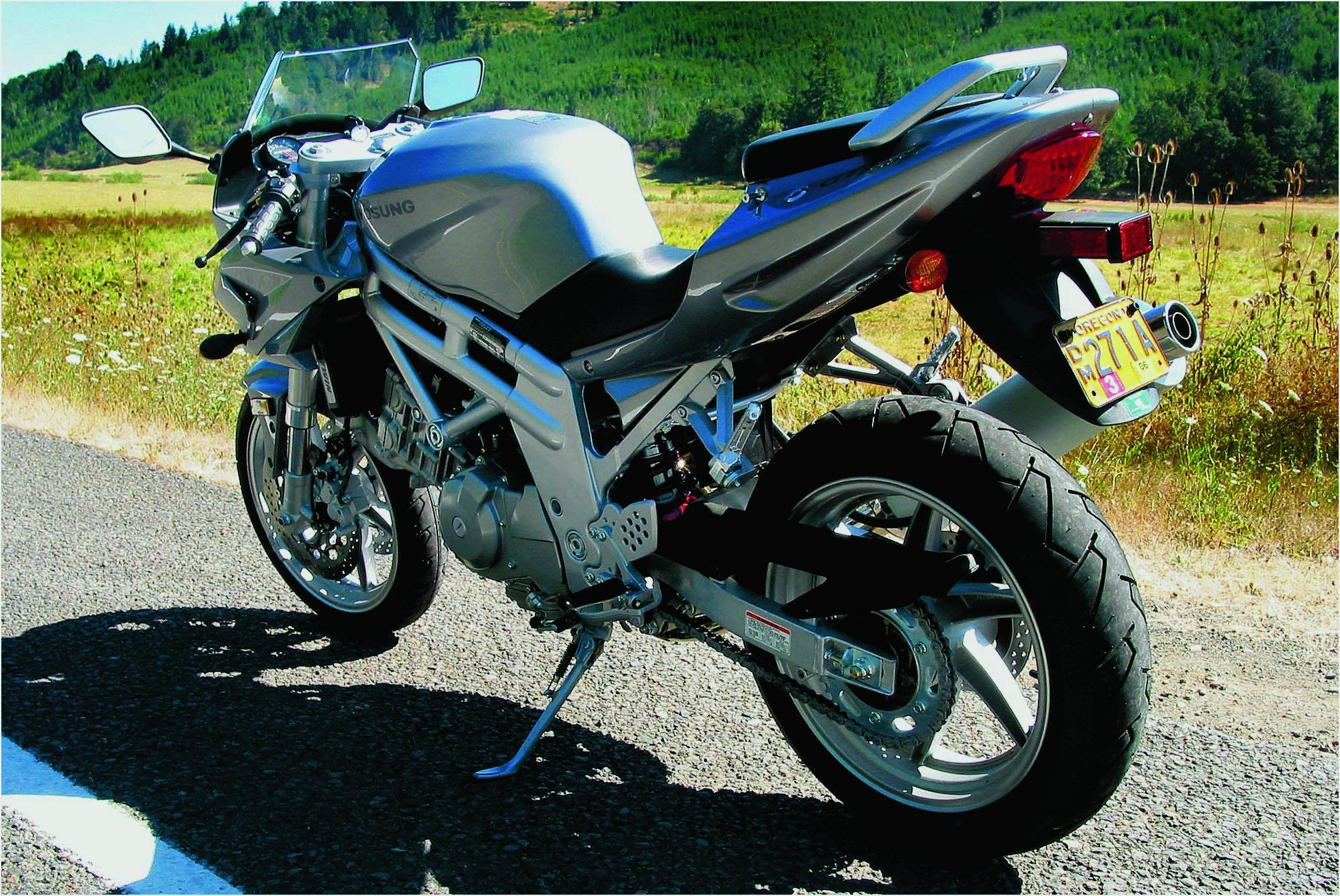 Corporate Positioning
Hyosung Motors, under ST Motors leadership, entered the United States motorcycle industry amidst strong competition in 2005. The four Japanese companies: Honda, Kawasaki, Suzuki and Yamaha have enjoyed a successful presence in the U.S. selling bikes alongside Harley-Davidson and other American manufacturers. Hyosung, however, positioned its product as simple and efficient bikes, designed primarily for commuting.
The ease of operation and relatively low investment cost brought attention to budget-minded riders, as Hyosung's products typically sold for as much as $1000 lower than most of the competition. Since then, Hyosung has committed a great deal of money into developing new models, with an all original 1000cc bike designed specifically for the U.S. market. Hyosung Motors currently has a working capital of $48 million and produces approximately 200,000 units annually.
Hyosung USA currently offers two basic variations of its street-based motorcycles, the GT650 Comet and the GV650 Avira, each with a choice of two separate powerplants: a 650cc 90 degree v-twin and a 249cc 75 degree v-twin. Hyosung also offers a range of scooters, varying between 50cc to 250cc, and a 450cc sport all-terrain vehicle. The engineers at Hyosung work in conjunction with China's Chongqing Yinxiang to develop new models and to refine its existing products.
The GT650 Comet is powered by Hyosung's proprietary fuel-injected 650cc 90-degree v-twin engine, similar in design to the Suzuki SV650 powerplant, mounted in a steel trellis-type frame. The Comet is available in three different variations: a fully faired sport model, similar to Suzuki's SV650, a semi-faired variant and a standard (or naked) variant with wide bars and an upright seating position.
The Comet's suspension includes 41mm inverted forks with adjustable compression and rebound damping and a linkage-type mono shock absorber with adjustable preload and rebound. Braking is accomplished via twin 300mm semi-floating rotors and two piston calipers. The Comet weighs 451 pounds dry and produces a claimed 79 horsepower.
Pricing starts at $5399 for the standard GT650 with the sportier GT650R selling for $6499.
Featuring the same 650cc motor and a steel-trellis frame with a 26.5-inch seat height, the Avira is Hyosung's option for the cruiser set. The Avira sports a 41mm inverted fork, adjustable for compression and rebound damping, and a set of twin preload adjustable rear shocks. A long, 67-inch wheelbase allows for taller riders to be comfortable, while a wide 180mm rear tire provides added stability on the road. Stopping is afforded by the same twin 300mm rotor set up as on the Comet.
The Avira weighs in at 485 pounds, with prices starting at $6499.
Both of Hyosung's flagship models are available with a lower-displacement 249cc four-valve 75-degree v-twin motor that produces a manageable 27 horsepower. The GT250 Comet is available only in unfaired trim, while the GV250 Avira loses some of its edgier styling. The 180mm tire is replaced with a slimmer 150mm tire. Both bikes are equipped with conventional non-adjustable forks and rear suspension.
Pricing starts at $3499.
http://www.hyosungmotorsusa.com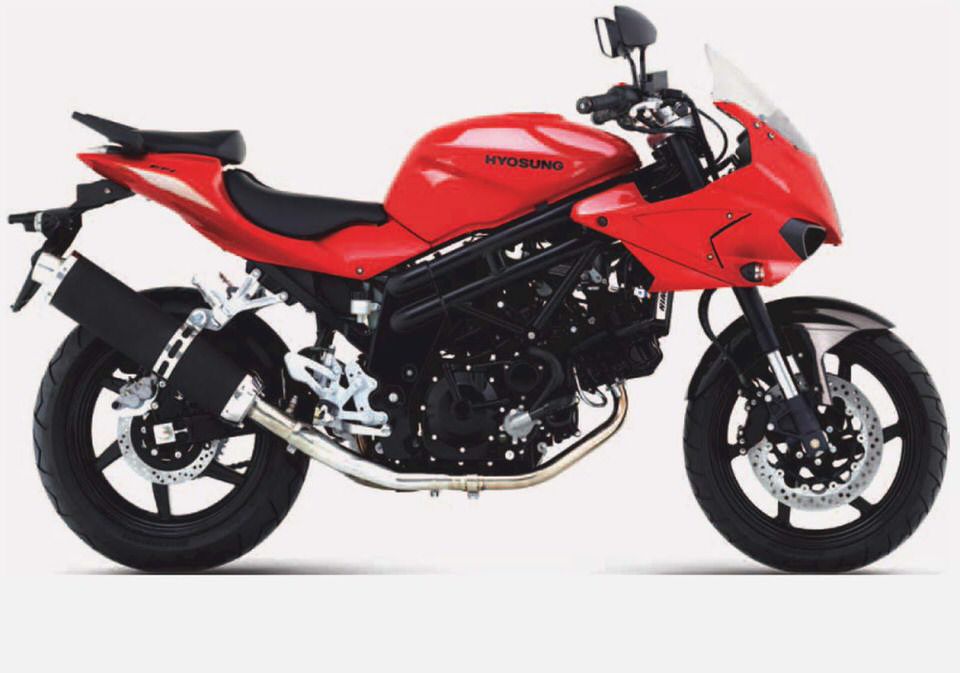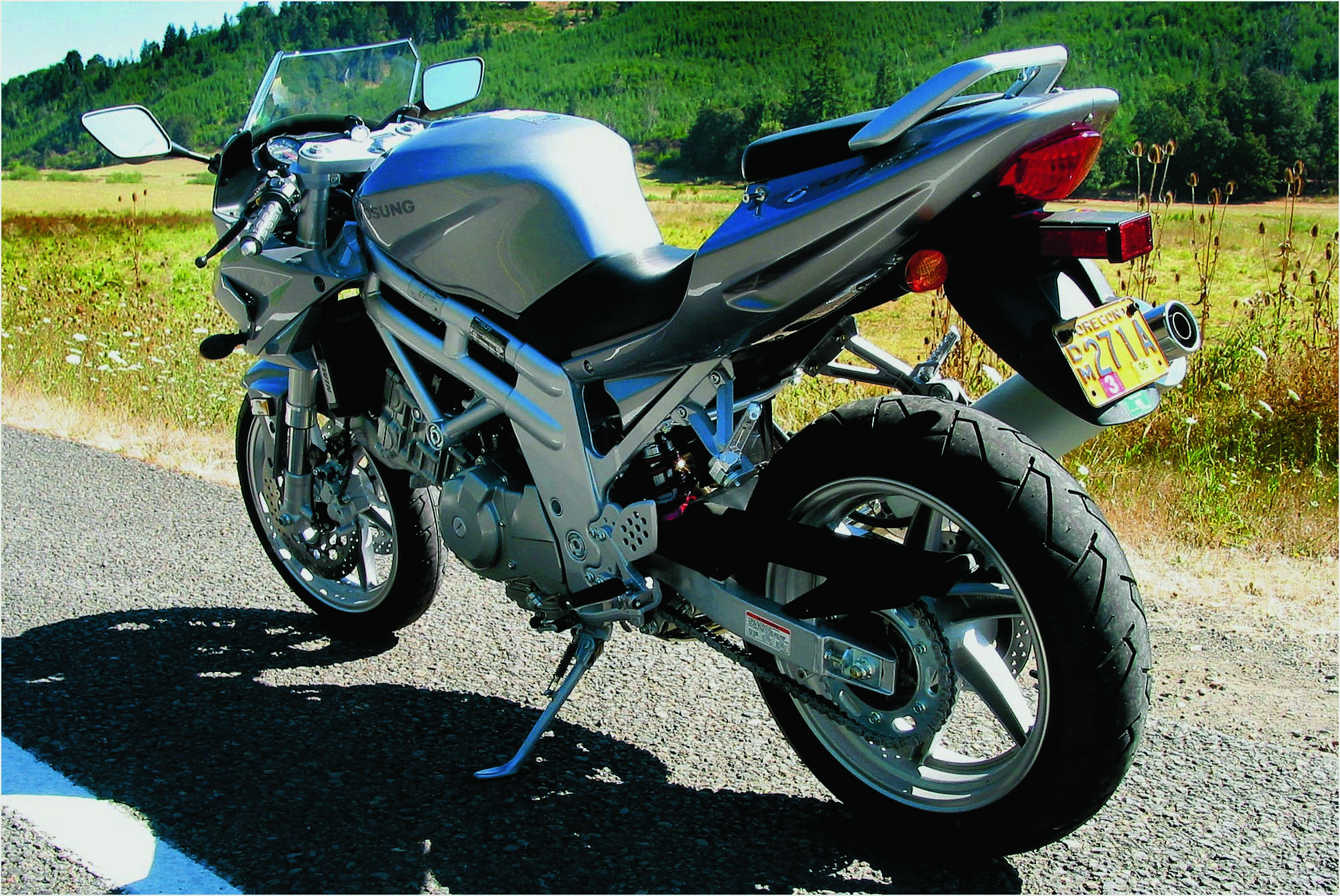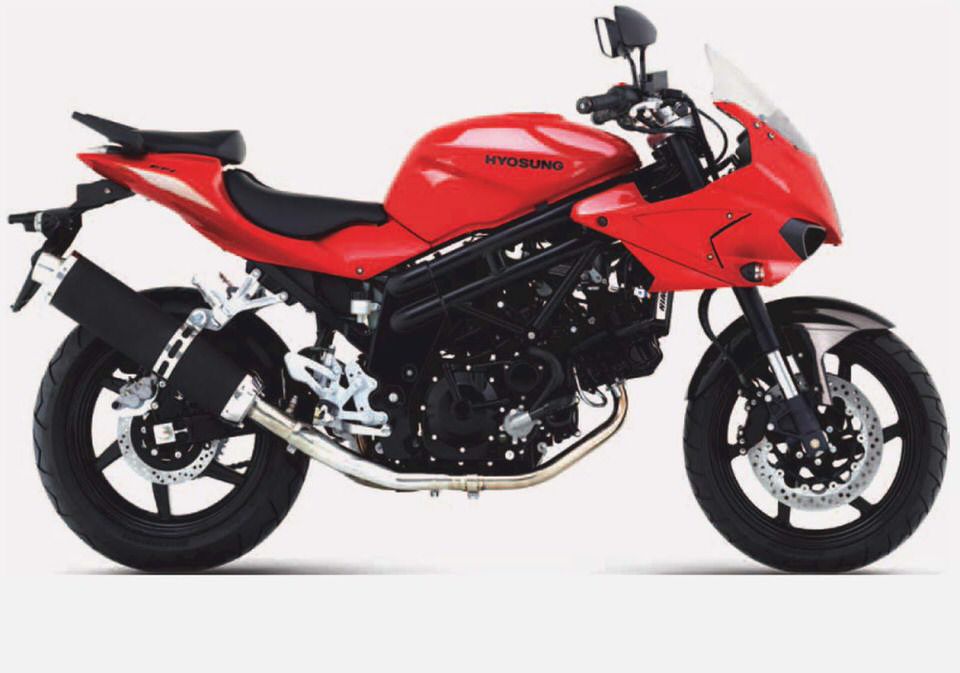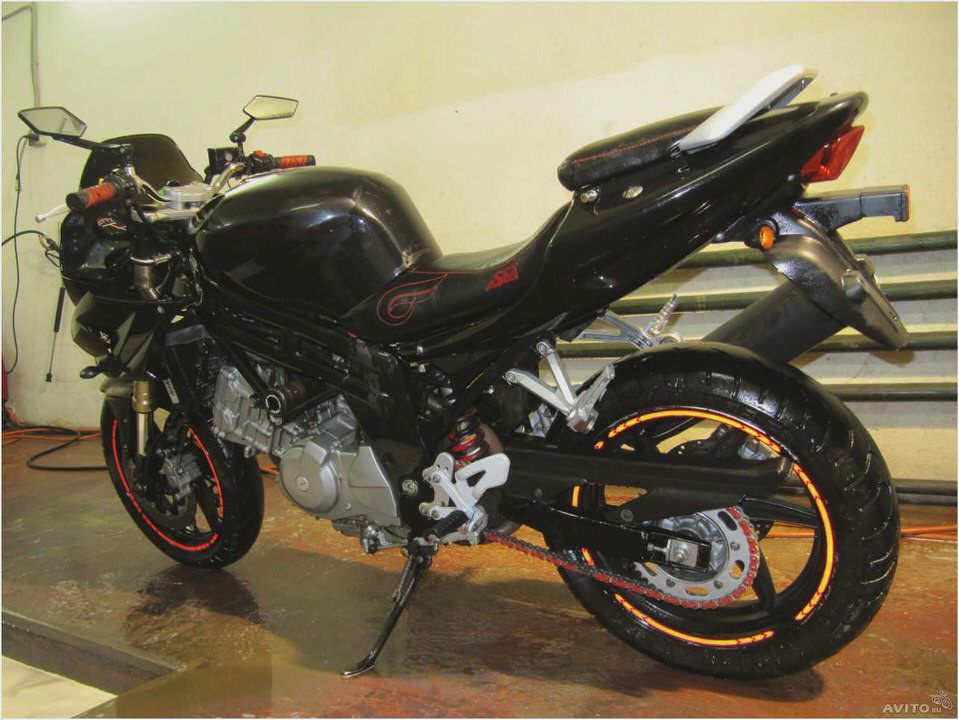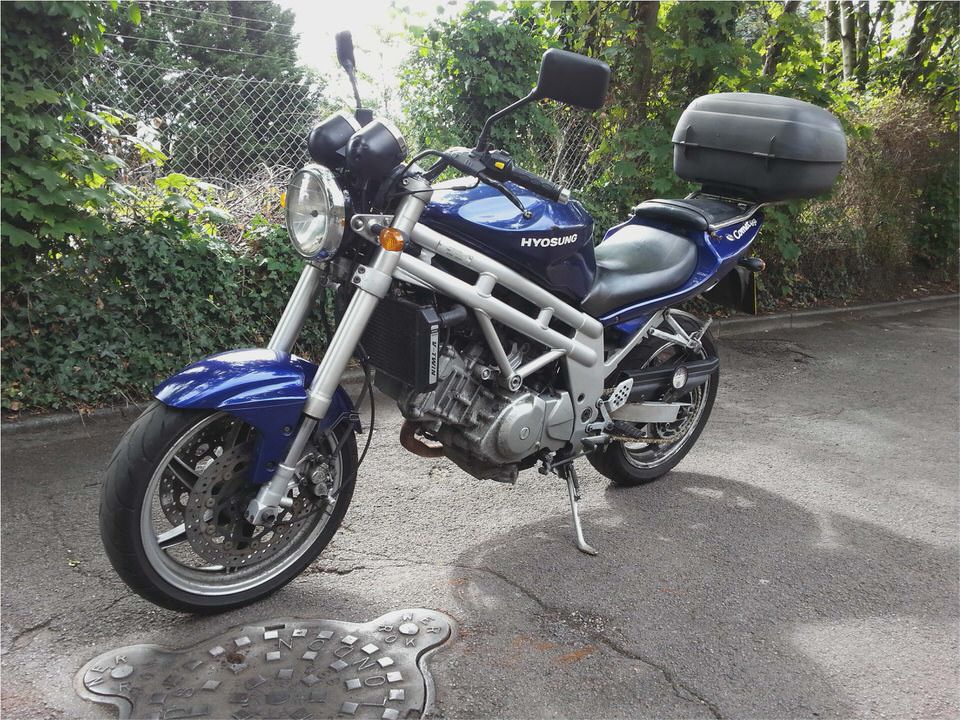 Hyosung ST7 Review Performance Specifications Price MotorBeam -…
Hyosung GT650 Comet – BUDGET STREAKER InsureMyRide
Hyosung GT650R Review –
2010 Hyosung ST7 Review –
2006 Hyosung GV 650 Reviews, Prices, and Specs