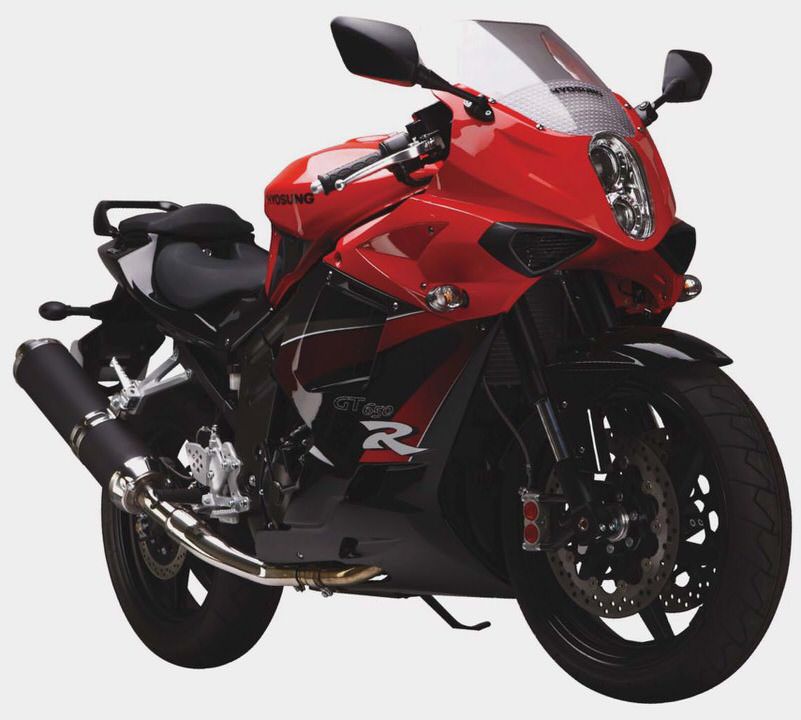 2005 Hyosung GT650
– 2005 Hyosung GT650 / GT650L
GT650 and GT650L
Pursue the city life by taking Nature.
Comet is ready to move dynamically and progressively at any time
Comet provides a hidden riding feeling from the moment that you start to ride.
Any enthusiast in the world will be proud to take it to the roads in style
Hyosung GT650 – the rival to tradition – the new world beater. The 90 degree V-Twin has been taken to the extreme to ensure the ultimate rush. Bistering performance is harnessed in a ridgid box frame with all the features advanced technology has to offer. Any enthusiast in the world will be proud to take it to the roads in style
Total Motorcycle Note: The Hyosung GT650L appears to be a normal GT650 restricted in horsepower (34 HP)
Features:
This compact water cooled 90 degree v twin, DOHC 8 valve engine incorporates the latest technology and produces 79 horsepower (approx 70 rear wheel horse power) Designed in Hamamatsu, Japan, it sets a new benchmark in V-twin performance. It has dual Mikuni downdraft carburetors, low restriction stainless steel exhaust, environmentally friendly secondary air intake system, which meets all world standards, including euro 2.
Dual lateral oval bar frame is designed to reduce weight and allow the engine to be carried lower to provide cornering agility comparable to European sports bikes. Upside down forks compliment the chassis to give nimble handling and safer road holding. The radiator is mounted high to avoid stone damage, and is fitted with automatic thermo fan for heavy traffic situations.
Twin front discs and dual twin piston fully floating brake calipers provide incredible stopping power. Fit racing pads and you are ready for the race track! Upside down forks have compression and rebound adjustment, and the rear shock is charged for suspension sophistication not normally available in this price range.
A large 17 litre fuel tank ensures long touring range. Traditional naked sports bike styling and simple ergonomics with easy to read gauges (including temperature gauge and fuel warning lamps), make the comet an easy bike to ride. Wide angle mirrors are fitted to give ample rear vision.
A unique multi focus headlamp was designed in late 2002 to provide long distance light projection for the rider to see as far ahead as possible. It is the latest in headlamp design technology and is fitted with a shatter resistant lens and a H4 60/55watt globe.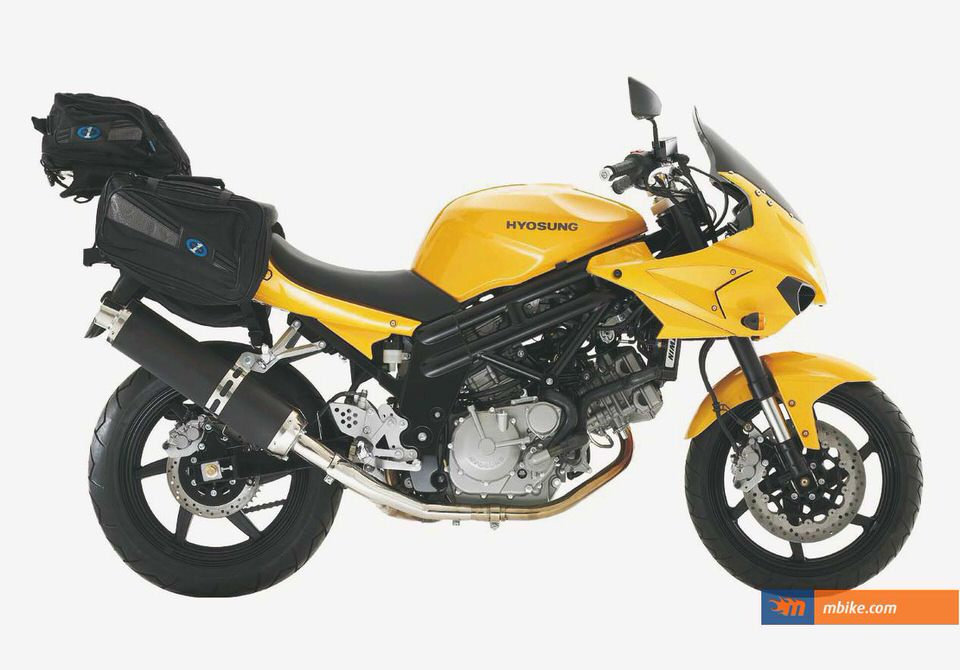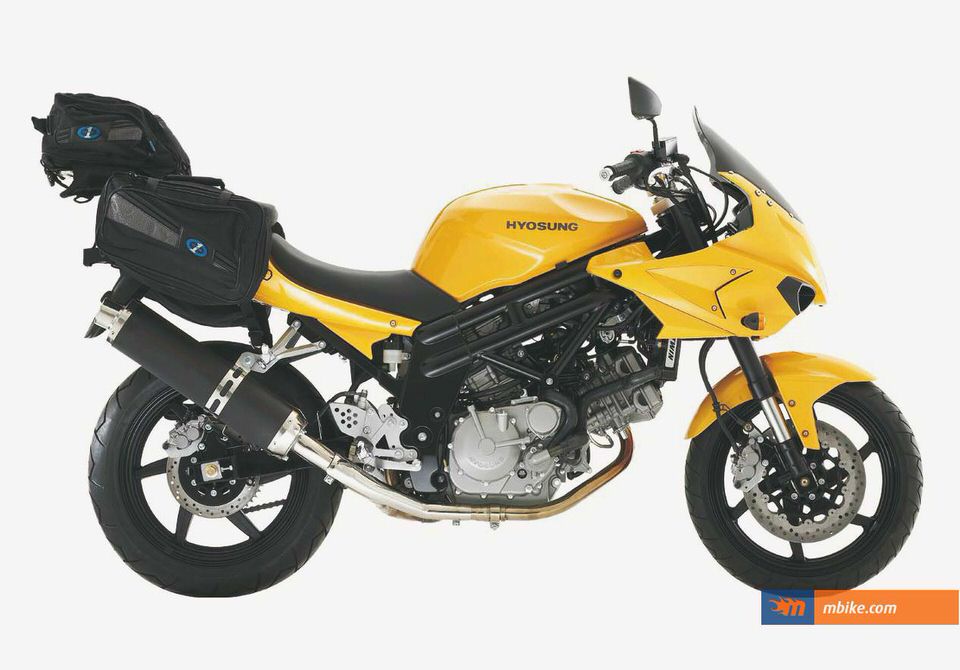 The comet GT650 also has convenience features such as pillion seat and heavy duty tie down rails for all your gear for those long trips. The rider's seat is firm in design to provide good support and reduce fatigue. The comet series all incorporate key lock storage compartment under the pillion seat (see GT250 page).
Items such as wet weather gear, maps, lunch etc can be stored here, as well as locking helmet security (depending on helmet design).
Specifications GT650:
Dimension and Dry Mass
Dimension and Overall Length(mm) 2,080
Dry Mass Overall Width(mm) 760
Overall Height(mm) 1,120
Ground Clearance(mm) 150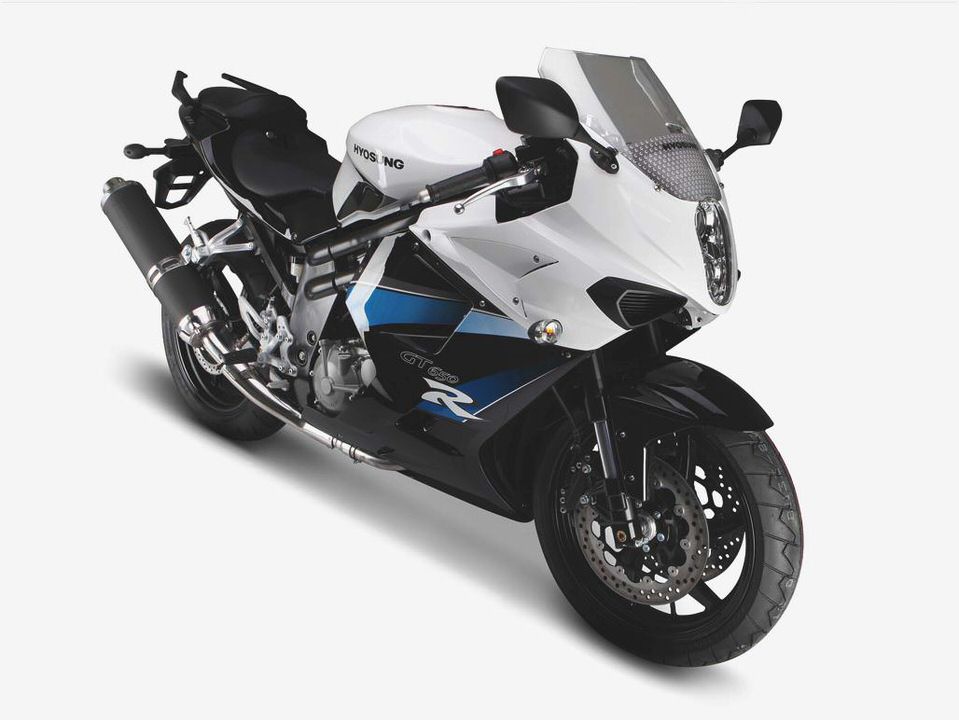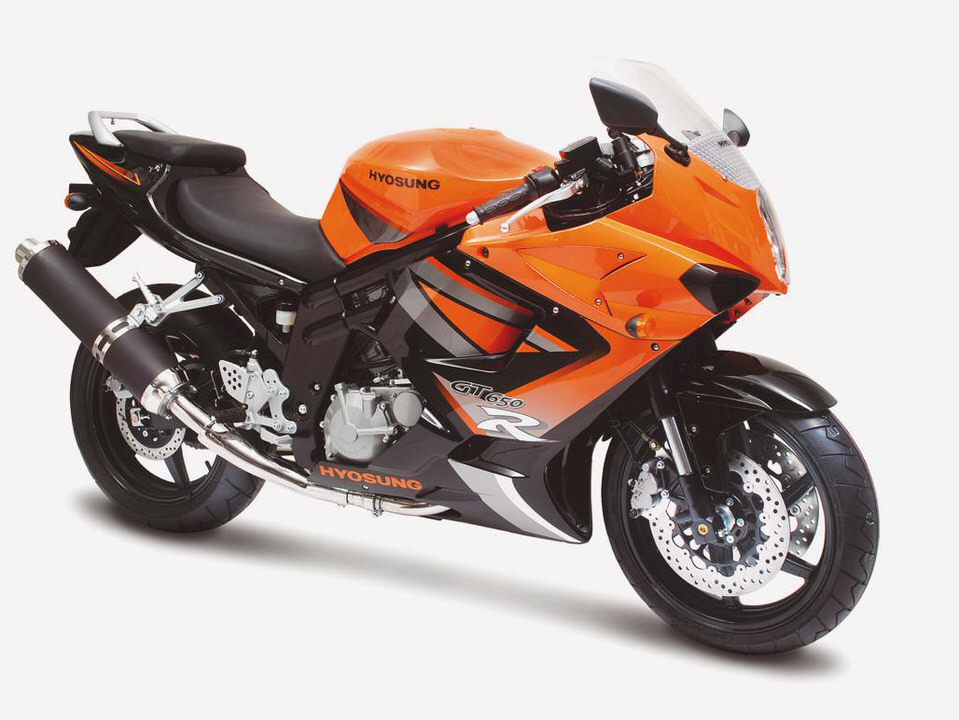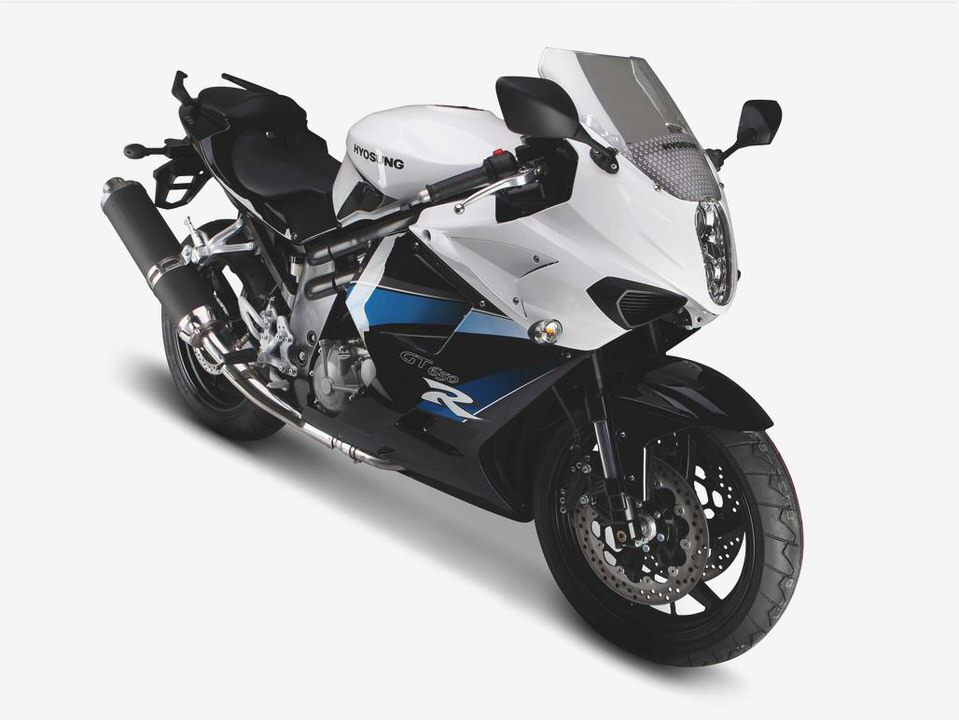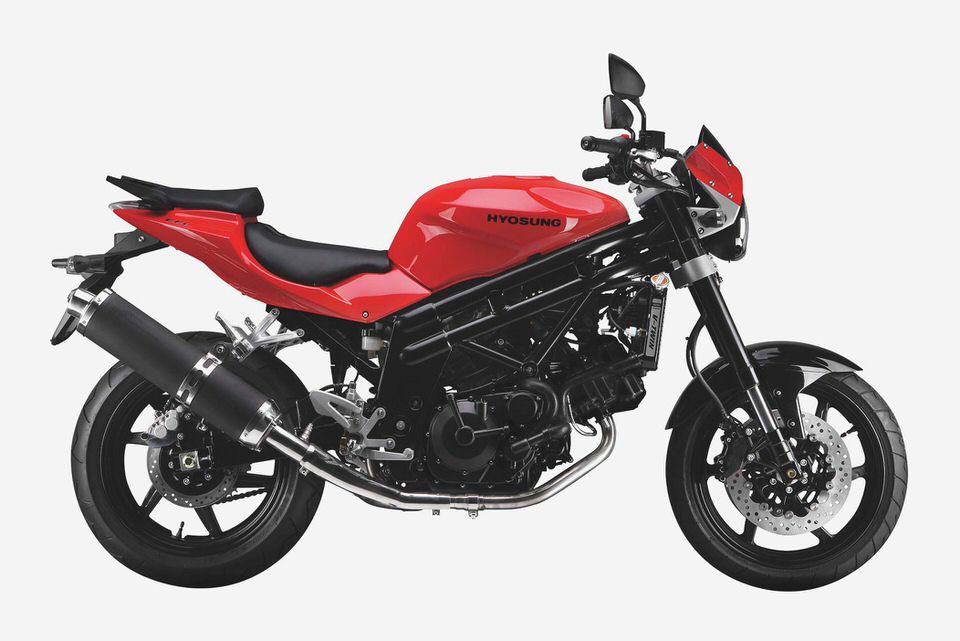 2002 Hyosung GV 125 Aquila Troubleshooting, Repair, Maintenance & Tune…
HYOSUNG GT250 FI OWNER'S MANUAL Pdf Download.
OneWheelDrive.Net 2006 Hyosung GT650 – Subtle Machinations
Hyosung GT650R Review and Test Ride
HYOSUNG COMET GT250 – Reviews Price Specifications Mileage Ratings…