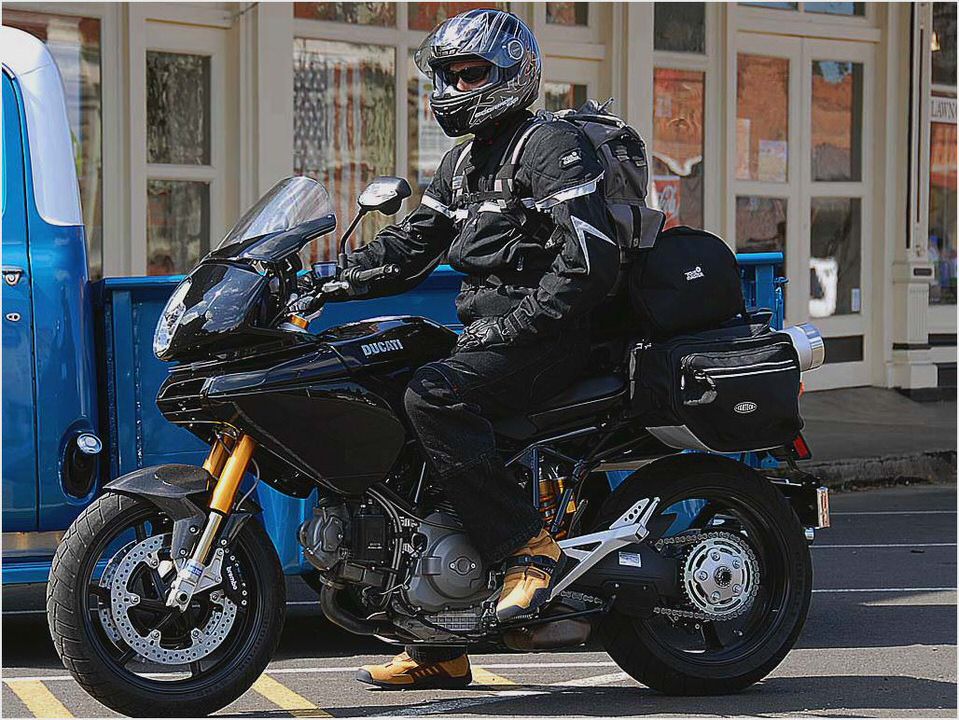 Ducati News Today
Ride Report: 2009 Ducati Multistrada 1100S
Most Ducati reviews contain similar elements. The reviewer talks about the stunning, sultry looks of the Italian beauty, marvels at the available performance envelope and then invariably complains about the committed (translation – neck creakingly uncomfortable) riding position. None of this applies to the 2009 Ducati Multistrada 1100S. Is this quirky machine really a Ducati then?
Read on and find out.
With the new Ducati Multistrada 1200 due to be unveiled in a matter of days, I thought it would be worthwhile acquainting myself with the original. It's hard to know what to make of the Multistrada at first glance. If I'm being generous then the styling is challenging, another one of the Pierre Terblanche designs that seems to exist only to juxtapose against something truly gorgeous, like Pierre's own Supermono or Sportclassic efforts.
It does however look its best in white although that is really damning the Multi with faint praise.
Just climbing aboard sets off the weird alarms. The riding position is comfortable but in a way that feels unnatural for anyone accustomed to the rest of the Ducati range. You sit quite upright and are almost Germanically (is that a word. is it now!) locked in a position guaranteed to be comfortable until the generous by Ducati standards 5.3 gallon (20 liter) fuel tank is exhausted.
Of course the Multi has that whole upper fairing moving with the handlebars thing going on which you would think would be very distracting, and it is for all of the first 2 minutes, but you don't notice it after that when on the move.
Firing up the engine isn't any more inspiring. This incarnation of the twin spark, Desmodue 1,078cc L-twin is particularly anodyne making me feel like I'm on a Honda Africa twin rather than a desmo delight. Perhaps it is the particularly restrictive stock silencing system. If so, it would be the first thing to go if I owned it.
Things look up as I engage first and move off, the wet clutch much better in real world use than the iconic dry clutch used on other models, heretical though it may be to say so.
The engine stays sleepy and frankly too weak until 4,000rpm- I thought the point of these older technology engines is supposed to be bottom end lunge- but quickly becomes more than potent enough to be exciting as the engine clears it's throat and begins to make more noise to go with the thrust as the needle winds rapidly around the clear and attractive analogue tach. It might be this particular application but the engine didn't seem to run out of breath as readily as the termignoni slip-on equipped version I tested in the Ducati Monster 1100S earlier this year.
No complaints can be laid at the suspensions feet. Ohlins might seem like overkill on this bike but quality suspension is useful in every riding application and the firm but compliant forks provided great information about the front tire despite the high center of gravity and upright riding position. The rear suspension didn't even come into my consciousness it was that good.
There is no doubt the Multi can be made to hustle. The bike enters turns confidently thanks to the leverage from the wide handlebars but you can feel it roll rather than flick in, rewarding smoothness and forward planning. The brakes have plenty of power but lack some feel compared with the latest radial and monobloc offerings.
Despite this I amused myself sticking with a 1198 in a few turns, he all hanging off and World Superbike like and yours truly sitting bolt upright and just leaning over. Don't get me wrong, you won't be going up the inside of any sportbike at a trackday anytime soon, but if you are in the mood the Strada can boogie and surprise in the mountains. At highway speeds the bike is geared for just a little below 5,000rpm at 80mph where the fairing gives good upper body protection from the elements but the tradeoff was a fair amount of head buffeting of my Arai Corsair V for this 6'2″ rider.
Is the Multistrada a true Ducati then? The first question has to be what is this bike for? It has a comfy seat and good protection from the elements but at US$14,995 it makes for an expensive commuter and annoyingly the mirrors which unusually for a Ducati are in a good position, are too small and have a funny shape to be truly useful.
You certainly can scratch on it in the mountains but this is certainly not it's raison d'être. It has enough range and optional luggage gear to tour on but there are other choices if touring is your thing. A true jack of all trades then?
Well yes, but I have to ask myself is that the position Ducati should be trying to occupy?

I really thought I would like the Multistrada. It isn't any oil painting but I thought just maybe it's all around abilities coupled with Ducati charm would make it the ultimate every-man's Ducati. It wasn't and I was very disappointed. If you want an all rounder go buy a Yamaha FZ1 for 2/3rds the price.
Afterall, that's what you get if you take a Ducati and strip it of it's passion. There, I said it. Flame on in the comments below.
This bike is for you if:
You are a committed Ducati fan who rides to work everyday in all weathers
You want comfort and European but won't go all the way to a BMW
You are a contrarian who goes your own way and the hell with how it looks
You want to keep looking if:
You have two functioning eyes
You want to experience what makes a Ducati special
Ducati Multistrada 1100S in a sentence: A good all-rounder that you could easily rationalize but a bike you could fall in love with. And isn't that the point of a Ducati? (I know that was 2 sentences!)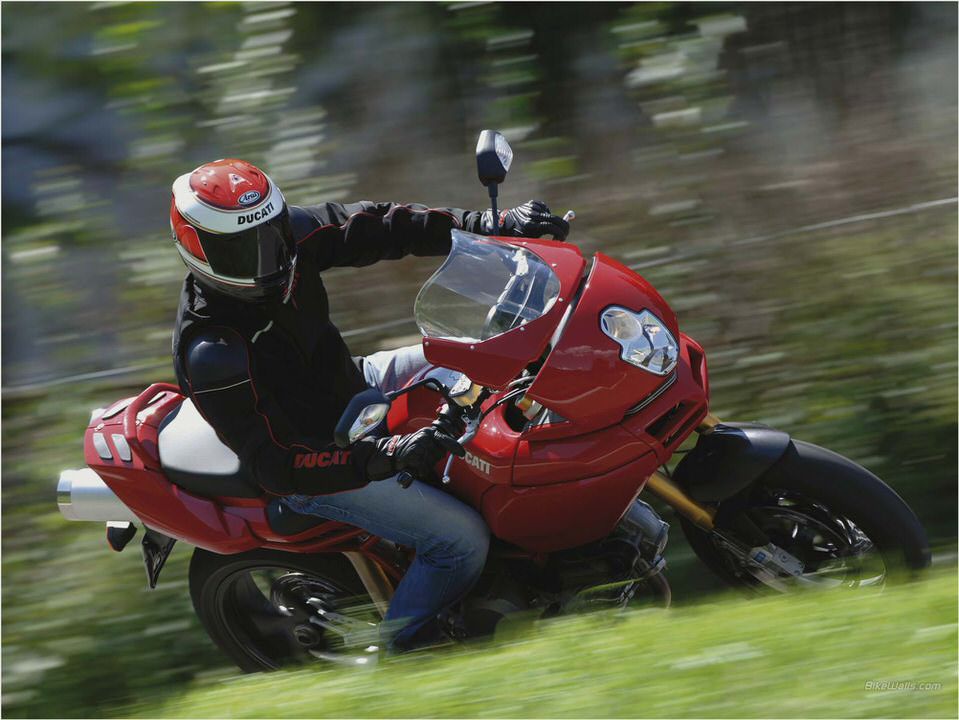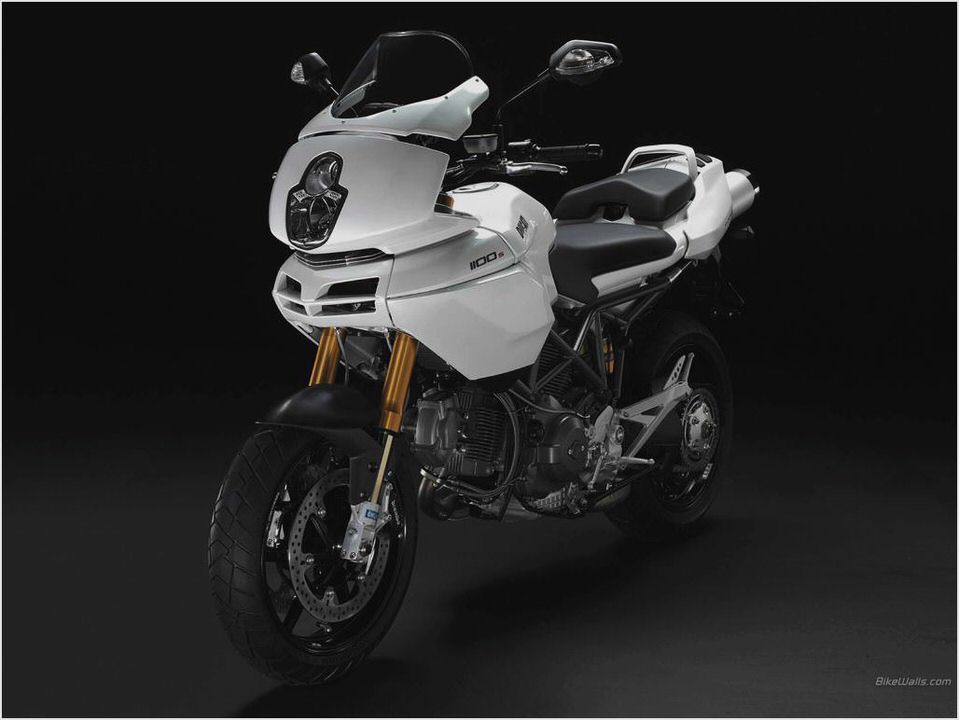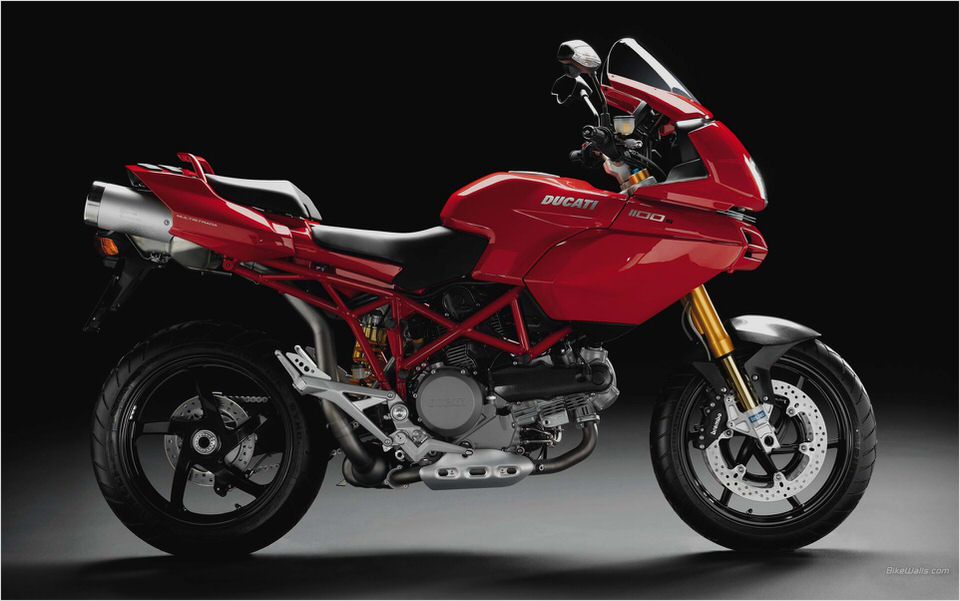 2012 Ducati Hypermotard 1100 EVO Price Hero Motorcycle
Ducati Diavel 2011 Bikes First Ride Bikes over 1000cc Autocar India
Ducati Monster Mash ~ Return of the Cafe Racers
2012 Ducati Hypermotard 796 Price and Specs Hero Motorcycle
Test: Ducati Streetfighter 848-News & Reviews-Motorcycle Trader