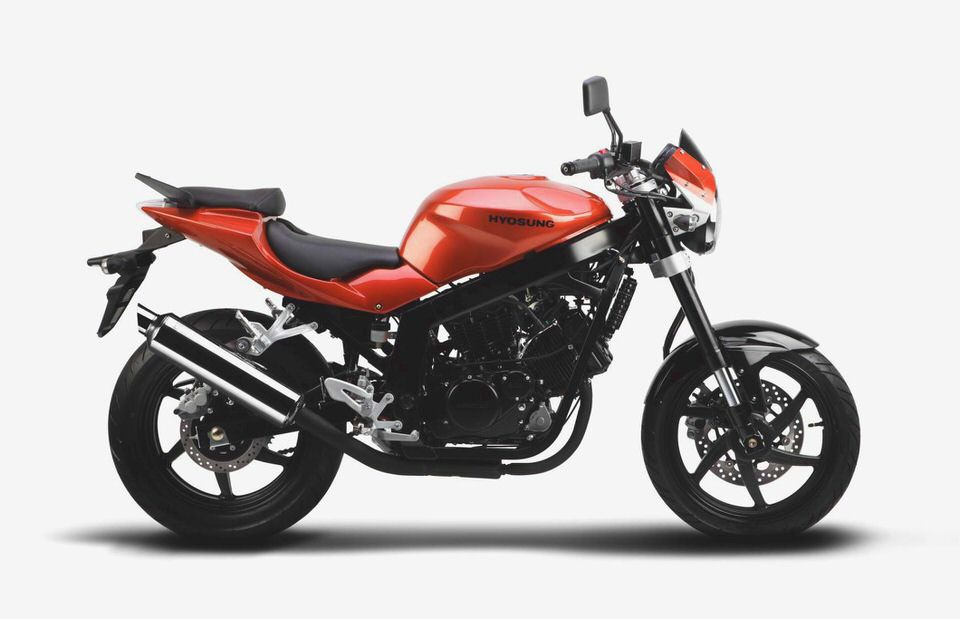 2006 Hyosung GT250 Comet – Inconspicuous Consumpt
The recipe for a beginner's bike is pretty simple really.  It needs enough of an engine to get you up to highway speeds, handling that's good enough to get you through the corners without trauma, and brakes that handle what traffic throws at you – like a bus – all sandwiched in by a capable chassis to hold it all together.  The Hyosung GT250 meets all the requirements of this recipe, but offers a little bit more.
So here I am, at 12,500 RPM I'm well into the 11,000 marked red line, and expecting the rev limiter to cut me off at any moment.  The special sauce here is the super-abundance of smooth revs, the tiny 249cc twin's enthusiastic demeanor and polished feel which leaves thoughts of "cheap" and "Korean" out of mind.  If you were looking for cheese, then move along.
  There's a joy here, it's pure essence of riding, no garnish…  The GT250 is divested of any of the fatuous brand attributes or lifestyle marketing messages wrapping other marks.  It's a beginner's bike, most definitely, but the little GT is also good enough and frisky enough to make even an experienced rider grin.
True, the track sees me flipping upwards through the ratios quickly to keep the 28hp (claimed at the crank) air-oil cooled twin in its preferred power developing range past 7500RPM.  That's the fun of a small bike though; thrashing it soundly to make it go.  The pull, 15ft.lbs, seems inconsistent to the meager displacement, there's enough oomph here to commute and even have a few giggles.
When it comes to lever dancing through the 5-gear transmission, the shifts are slick, smooth and easy, though not precise feeling.  This is beginner's fare and it need not make any apologies for feeling soft or comfortable.  The cable-actuated clutch has a relatively light feel, a good thing given the bike's minimalist output.  A bit of clutch-slipping is needed to spin the engine up to its power range and pull off the line with any swiftness.
  That light feel will pay off in traffic, where this will be a common maneuver.
Progress up to 100kph is sedate though, and the name of the game is keeping speed up through the corners.  Indeed, such tactics let you saddle up to the 115kph top end with a bit of work.  The relatively low power of the GT250 may not be a bad thing; the stomping power of latest crop of 600cc sport-bikes being to a new rider what the gift of a shotgun is to a toddler.
Casting back to my first bike, a superannuated and ill cared for Maxim 400, I'd have taken the GT-250 any day; the Maxim was temperamental and the throttle stuck the first day's riding, resulting in damage to a curb, a rose bush, a fence and myself.  By contrast, the GT250's throttle control is linear and well measured, completely without shock or surprise – a sign of user-friendly carburetion.
  That alone would have been enough of an argument to have me saving my first bike shekels for an offering such as this had I known back then what I do now.  By offering up a two-year warranty for Canada, Hyosung appears confident in the GT250's solid-feeling mechanicals. None of the Japanese manufacturers stand by their offspring for this long… yet.
Other merits come into play of course.  Handling-wise the little 250 is planted, with a chassis suspiciously similar to the much more expensive Suzuki GS500 wrapping the twin.  The bike itself carries about the same mass as a gnat, and has the same turn-in; especially with the wide comfortable bars providing leverage and the minimalist interpretation of tire widths (110/70 front, 150/70 rear) keeping things nimble.
  Then there are the inverted forks up front, which look suspiciously Showa.  Even un-dialed-in on the track they did the duty over bumps and ruts, once again soft but still capable.  It's actually reasonably tight and clean.
Braking is likewise new rider friendly, no touchy grab or violence here.  Just a well-sorted, confident deceleration with a progressive amount of feel provided by the 300mm disk, clamped down be twin-calipers out front, and the 230mm our back. It's not very aggressive, and if I project back to my formative riding years it would have felt a good match for my skills of the time and the bike.
  Even for the urban commuter the binders are more than enough to handle emergency stops in traffic without drama.
The upright seating position is actually quite spacious for a 250, small and compact, but not tight or cramped.  This is thanks to three-position adjustable pegs available on the Canadian model, and a seat height of 795mm (31.25 in.)  that is vaguely considerate to the vertically challenged.  Originally Hyosung had intended this chassis to house both the 250 and 650cc engines for its bikes; a plan since abandoned so 250 owners may proceed in comfort.
  However, a lowering kit might be needed for those in the small ladies learner market.  The seated posture gives you great visibility both of your domain and the gauges.  These are shared with the GT-650 and offer a clear display of fuel level, velocity and RPM, with clean black lettering against a white backdrop.
  The mirrors are well positioned and usable, with no concessions to design getting in the way of visibility.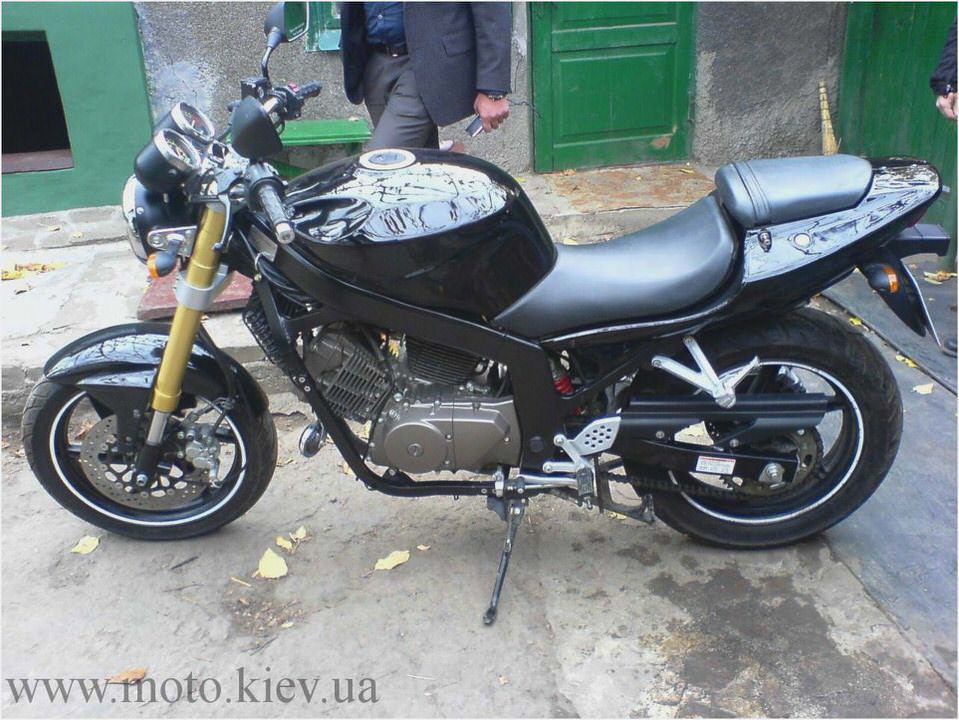 It's all held together by tidy welds and well-finished castings.  It's good fit and finish, with a lot of the switchgear and components looking suspiciously Suzuki.  The GT250 is all very practical, thought out and straightforward.  There is a bit of room under the pillion seat for storage, and several bungee points to keep the commuting crowd happy.
  As a first bike one could easily be happy with the GT-250 for a couple years or more.
Wrapping up my second set of laps on the GT 250, the first set was fun enough to merit a second, and again I pull up grinning.  The bike is fun and carries with it some extra spirit I wasn't expecting.  Part of that spirit may be the sound; a tune box balances outflow of the cylinders at lower RPMs.  The idea is to increase torque in these ranges, and it may, but the result is a bigger than 249cc sound – think bastard love child of a buzz saw and a Ducati.
  It sounds, well… nice.
It leaves me with the thought of a GT 250 Cup or similar race series; it could be hugely entertaining running near stock bikes – a contest that comes down to skill and the ability to hold one's speed in the turns.  That may just be the track here talking.
  Back on the road practical consideration of finances may drive this bike's sales as much as anything else; in addition to its lower cost of entry, "small", "compact" and "tight" are words that could be used to describe the budget needed for insurance for the GT250 in most Provinces. Based on the displacement game they play, smaller is definitely better.
The Hyosung GT250 is a cheap, solid, basic bike and it's perfectly ok, and I wasn't expecting more than that…  so I was surprised to be confronted with so much fun and feel.  New riders, urban commuters and motorcycle "charm" schools now have a solid choice in an under-served niche of the Canadian motorcycle ecology – one that doesn't break the bank with cost of entry, or the price of insurance.  It's a cracking good little bike – for cheap.
  It's like ordering a ham and cheese and getting a steak sandwich by mistake, you almost feel like you should tell someone – but you don't.
MSRP: $4995.00  CDN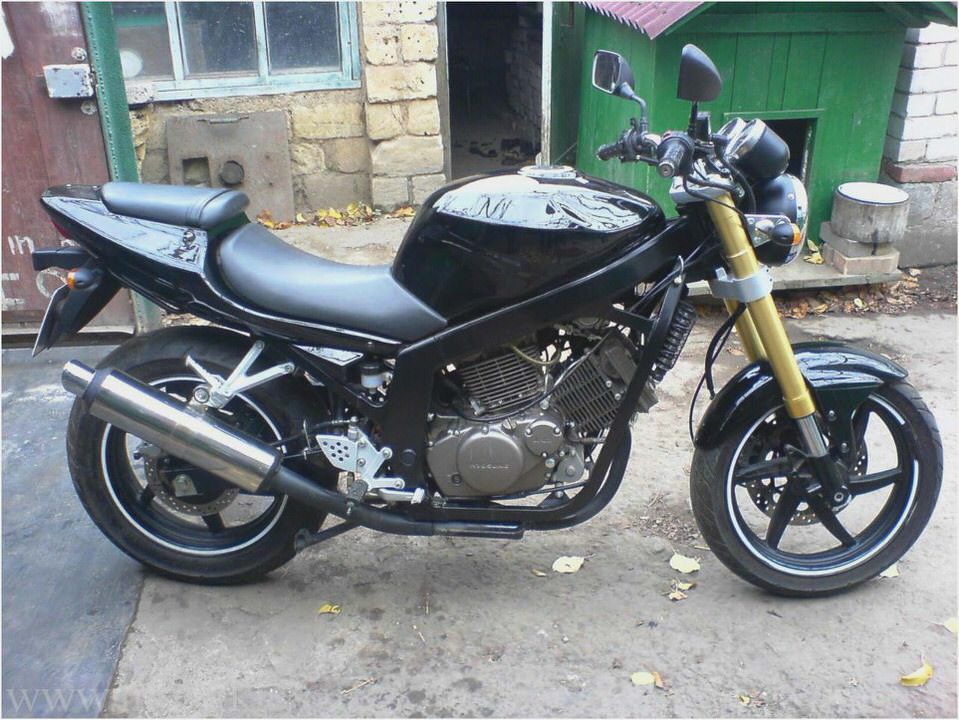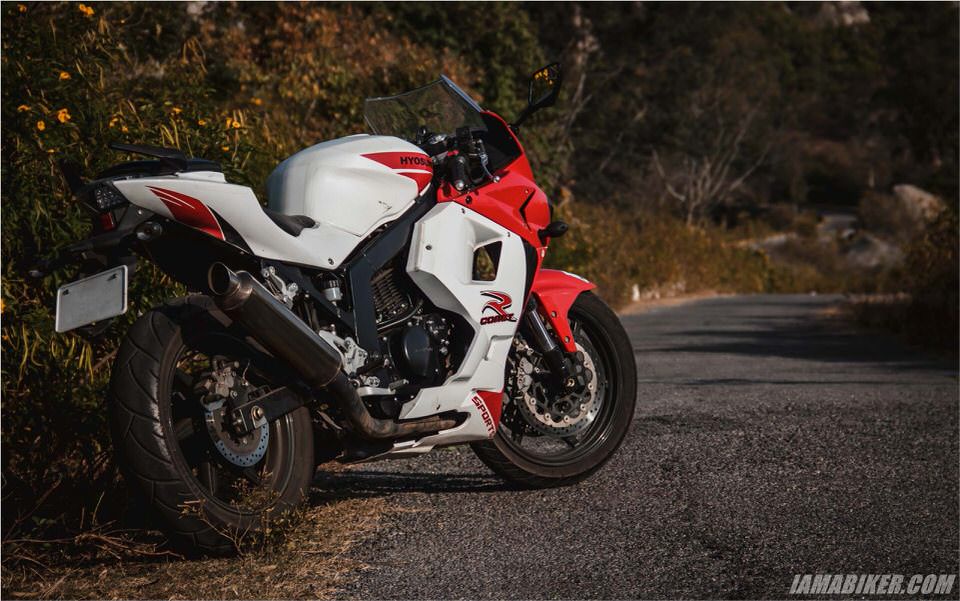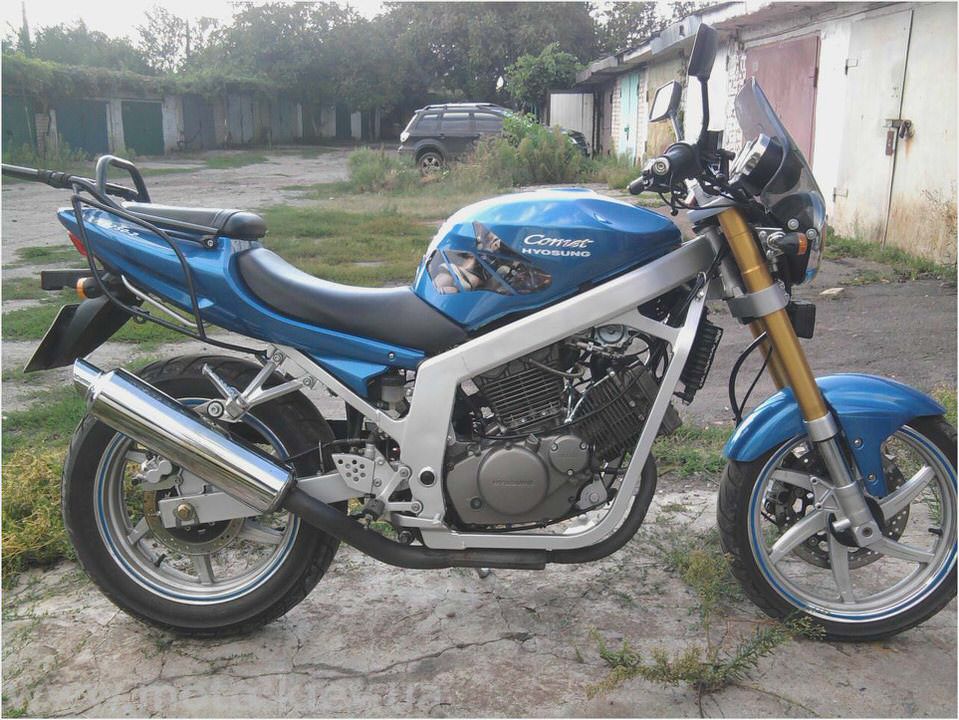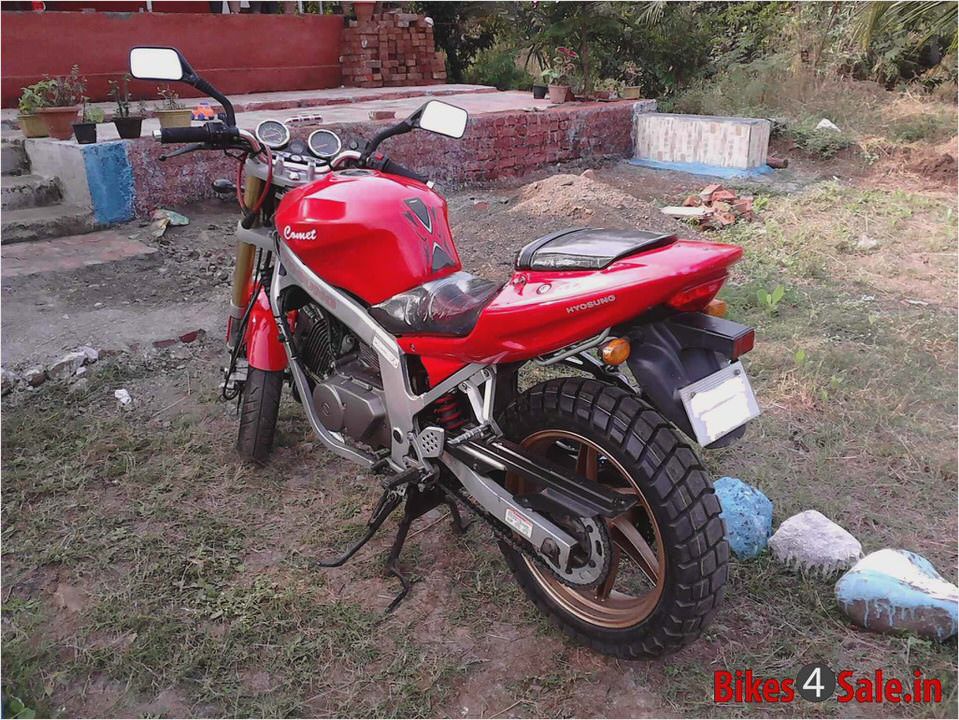 Hyosung Comet R 2012 Bikes First Ride Bikes 200cc-350cc Autocar India
Total Motorcycle Website – 2005 Hyosung GT650, GT650L
2002 Hyosung GV 125 Aquila Troubleshooting, Repair, Maintenance & Tune…
HYOSUNG GT250 FI OWNER'S MANUAL Pdf Download.
OneWheelDrive.Net 2006 Hyosung GT650 – Subtle Machinations