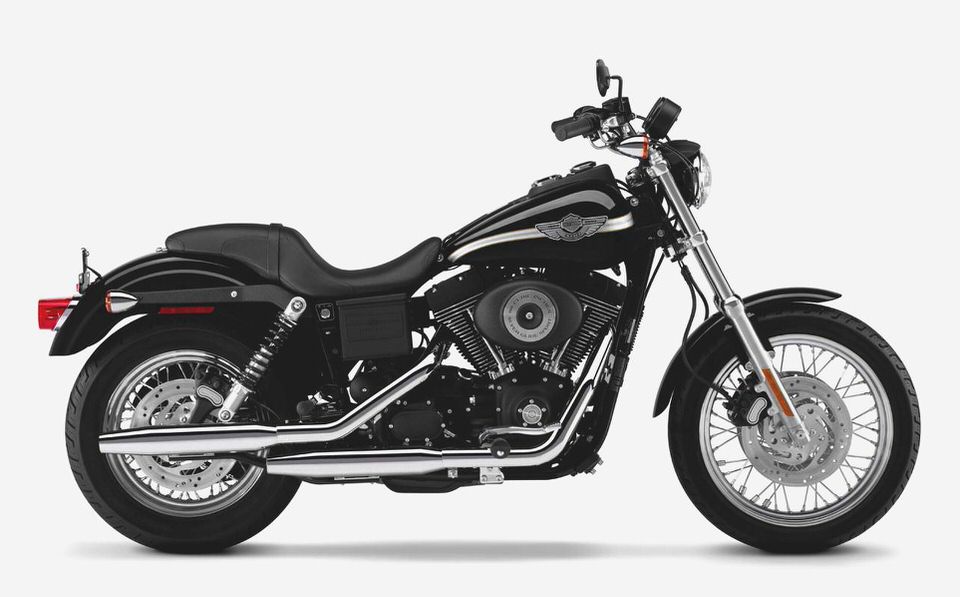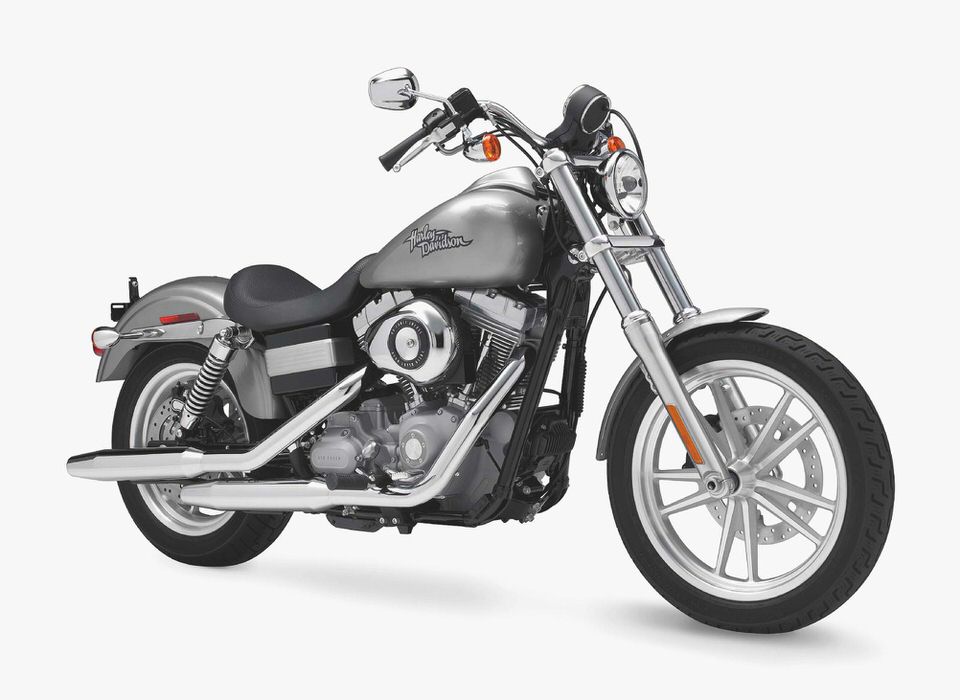 1205-hbkp-12+2002-h-d-fxdx-dyna-super-glide-sport+front-view.jpg
Just this once, an intervention happened without a TV doctor and some has-been celebrity making his eleventy-gajillionth failed trip to rehab. There's no Violent Torpedo of Truth heralding the low-point of an acting career. What you will find is a 2002 Harley Super Glide Sport on the brink of an abyss with a life of shame waiting at the bottom.
Robbie Closson found it on Craigslist while searching for a Dyna T-Sport to customize. When he went over and checked it out, the bike had a Vance Hines Pro Pipe, half of which had been removed and a straight pipe from a local parts store had been welded on it. Vance Hines exhausts aren't exactly made out of Legos; it's not like you need cheap Chinese tubing to enhance them.
Naturally, Robbie was curious about that and asked why the fellow went with the little voice in his head that tells him to violate things.
"I was gonna turn it into a rat bike," came the reply.
Personally, I've got nothing against the vermin side of the custom bike spectrum. To me, some rats are the punk rock to high-dollar customs' disco, especially the blinged-out choppers we saw circa 2003. We're not talking about me, though, we're discussing Robbie, and right then and there he knew he had to intervene and save this bike from "a life of shame," as he describes it.
As a mechanic and builder with long years of experience, first in his dad's garage as a kid, now working for CamTech Custom, Robbie had the chops to make the rescued scoot shine. "CamTech builds baggers because that's what Cameron Jurow likes and that's where the money is," he says. "I built this bike because I build baggers daily, and I'm more of a less-is-better guy. If it don't need it to make it run faster, why would you want it?" Robbie's owned two Dynas, two FXR's, and an '02 Sportster. This project was a chance for him to do something different for himself.
Although he loves the whole creation process, building motors is his favorite part of making a motorcycle. An intervention starts with admitting you have a problem, and for Robbie, the stock displacement was an issue. He tore the Twin Cam 88 all the way down and gave it some serious attention, to the tune of 114 ci. Up top, Robbie cut the boxes on the inside to make room for larger roller rockers.
He also bored the barrels out to 4.25 inches and added stage 3 heads from Revolution Performance. On the outside, he gave the mill the diamond cut treatment so it would look as good as it runs. That hack job of an exhaust was an enabler for both crappy performance and shoddy looks, so it had to go.
The new pipe is a Thunder Header 2-into-1 that was a great upgrade in both departments. Robbie tells us the bike is "Fun, fast as hell. It's the sort of bike you can drag the pegs and do Second gear wheelies with."
On the chassis side, all of the unsightly welds and rivets were ground down and molded into oblivion, as were those on the swingarm. In the time since he's bought it, Robbie's customized this Dyna three times. Right now, the wheels and brakes are all from PM's Contrast Cut Heathen line while Progressive Suspension shocks and forks take on the hard bumps in the road.
That could change, though. "If I was going to change anything, it would be a longer frontend and shocks. It handled better before I used this shorter suspension setup. I've also kicked around a mid glide frontend so I could use this 23-inch front wheel we have at the shop," he told us.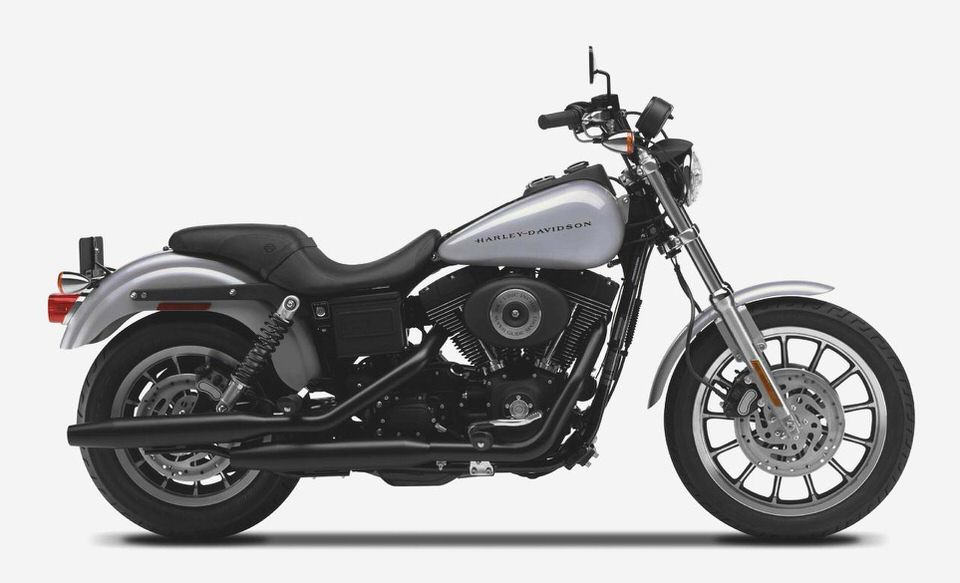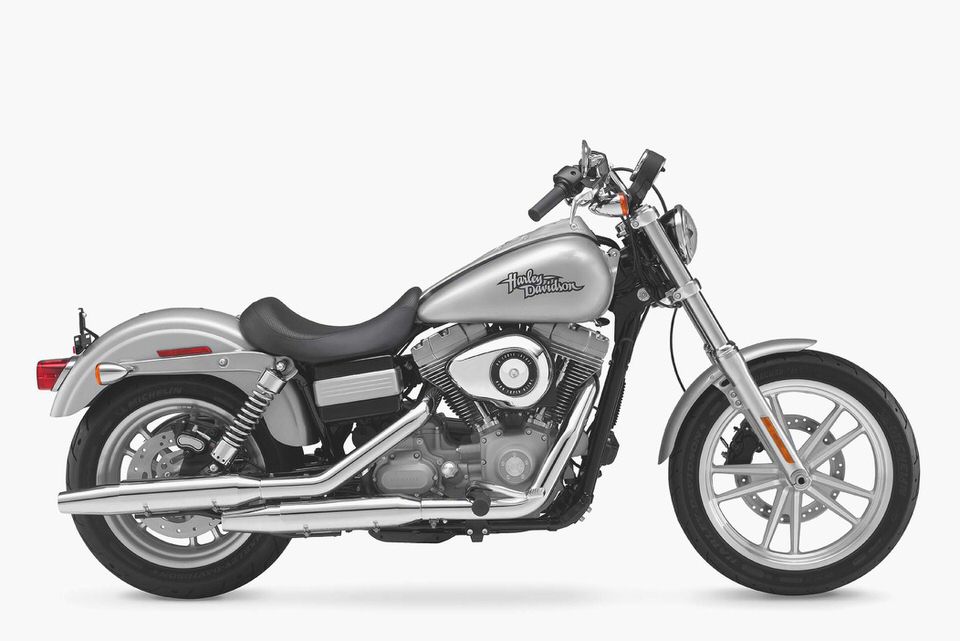 No one at the shop liked Pot of Honey yellow, so he knew he had to have it.
Like the bones, the skin got a good cleansing too. Robbie took a Harley front fender, rewelded the bracket, and ground the rivets out of it too. He also took the unusual step of adding a 2-inch lift kit to the gas tank because (a) he likes being able to see over the tops of the rocker boxes, and (b) he wanted more of a slope to the profile.
Take a look out back and you'll see a curved lay-down license mount from Cycle Visions and lay-down Küryakyn taillight streamlining the profile at the rear too. What you won't find are turn signals cluttering up Robbie's ride.
So far most of the changes we've talked about were "do's"—do get rid of clutter, do optimize the motor to what you want, that kind of thing. The paintjob was a bit of a "don't," at least at first. When Robbie was flipping through the PPG paint book searching for inspiration, he went against the grain. No one at the shop liked Pot of Honey yellow, so he knew he had to have it.
Not in a small way, either. Chris Minichiello and Mitch Melling lavished it over not just the fenders and tank, but the chassis, covers, and swingarm to boot. Now the color no one liked was everywhere.
Eric Roellig and Chris Minichiello are responsible for the black flames, Psycho Silver pinstriping, and skulls you'll find throughout Robbie's Dyna. The coolest part about the pigment may be one of the simplest; Robbie had his daughters' names, Bryn and Gracie, worked into the paint on either side of his machine.
Since its last rebirth, this Dyna has been rather busy on the show circuit, winning awards at the IMS show, the Rat's Hole Show in Daytona, and a lot more. It's had a glorious career thanks to Robbie's intervention and without having to cry in front of Doctor Phil or finding Jesus after waking up in Vegas next to a dead hooker. HB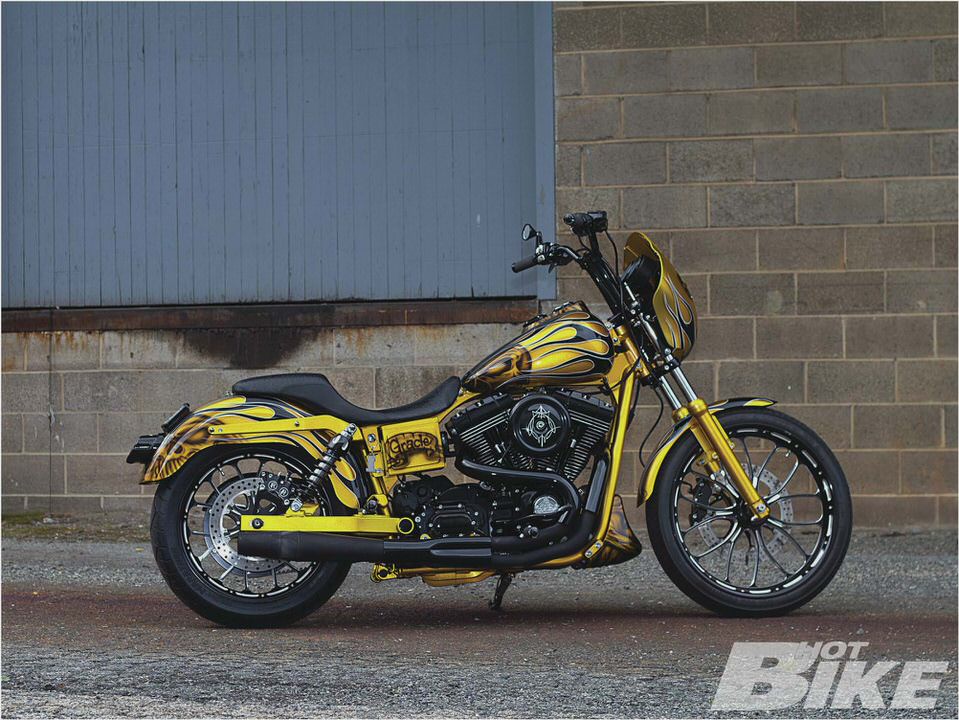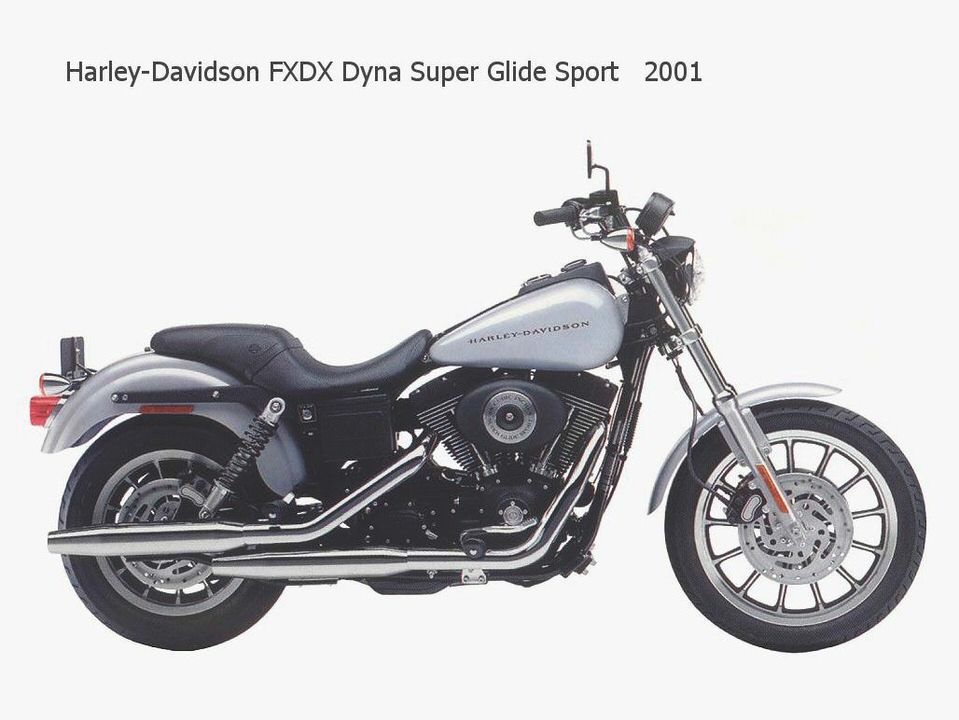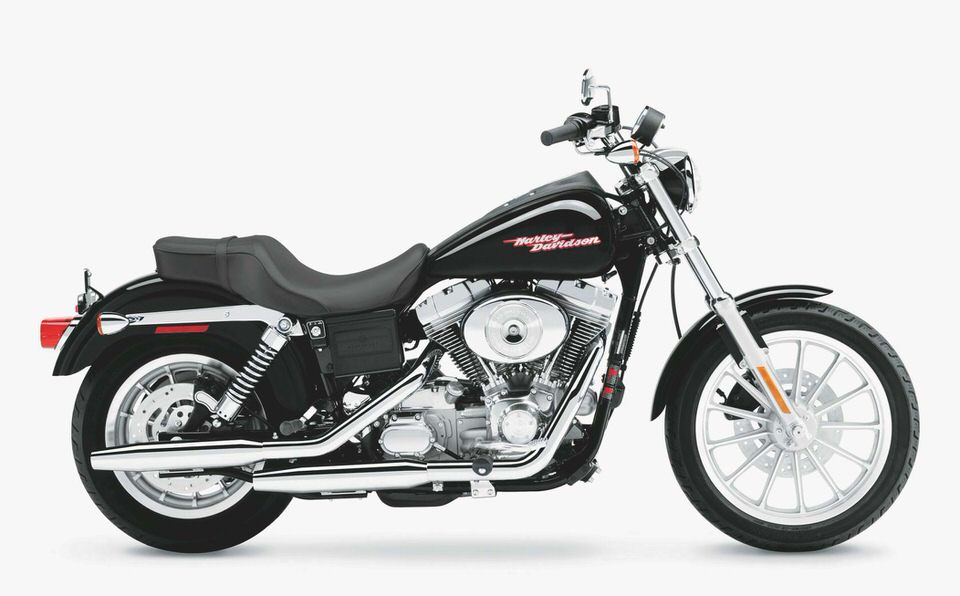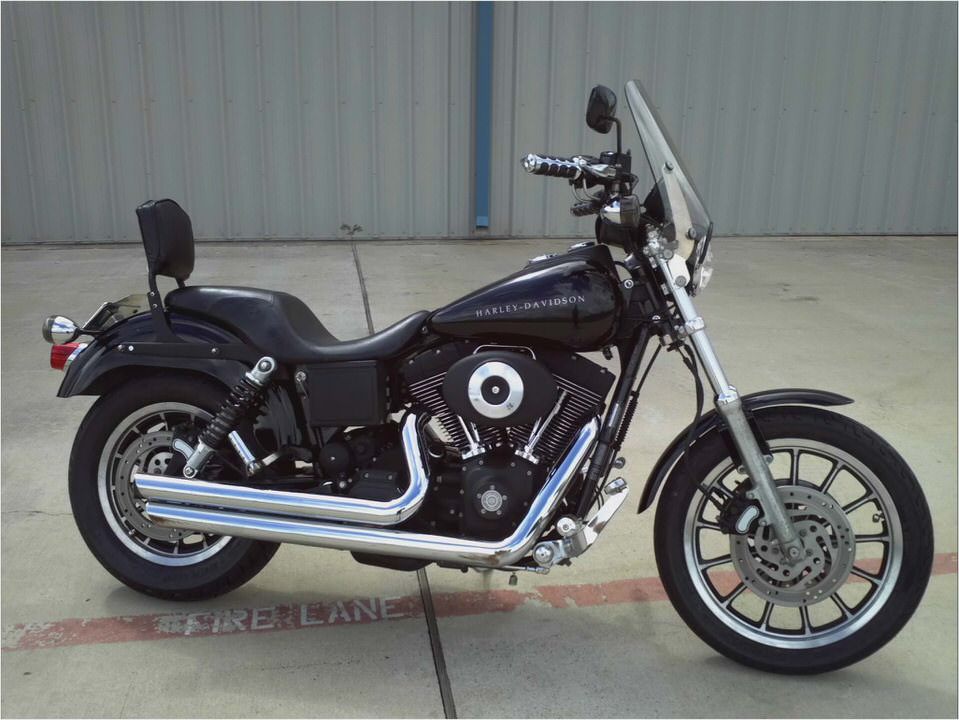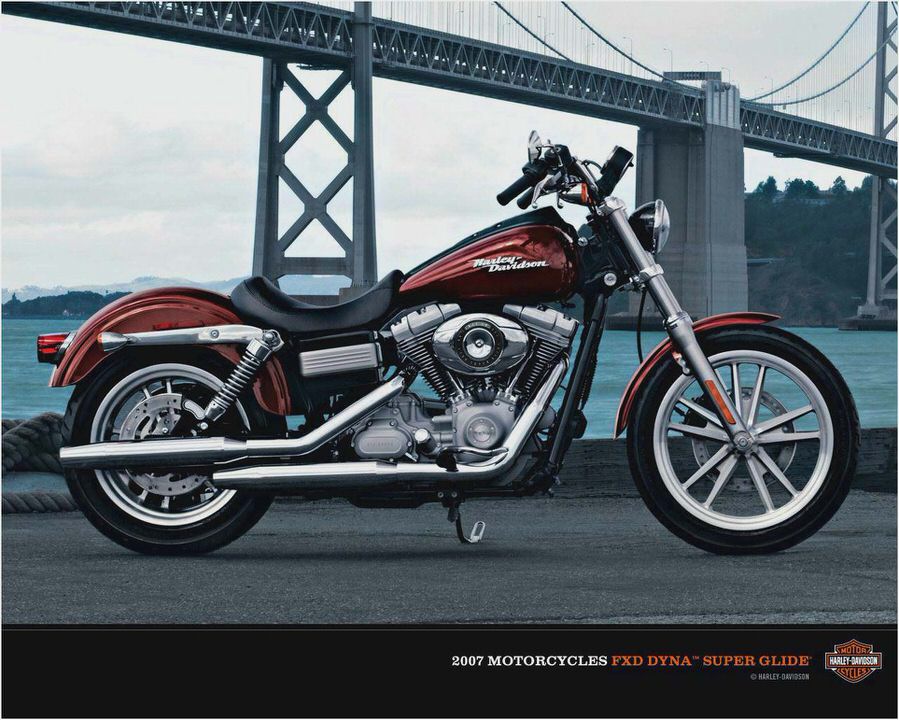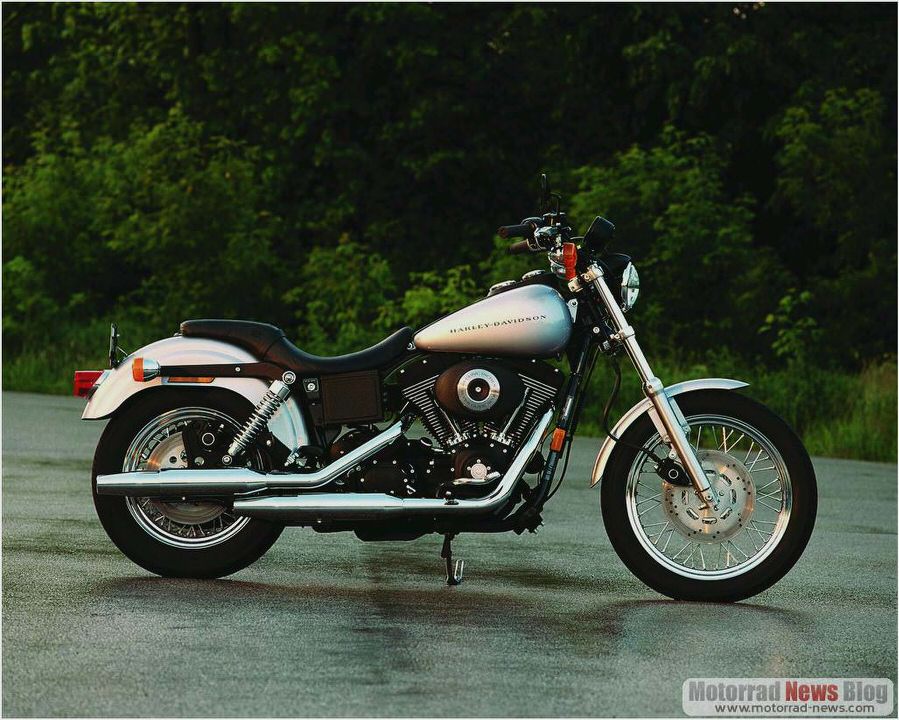 Hennessey Venom GT Claim For World Fastest Car – Top Story
Harley Davidson Flh Electra Glide Free Picture Album Girls And 10 Ferrari…
SSR 125-SX pro style race Pit / Dirt Bike –
2013 Harley-Davidson FXS Blackline Specification, Price and Picture …
Scooter Gennett trying to stay positive despite early struggles – JSOnline