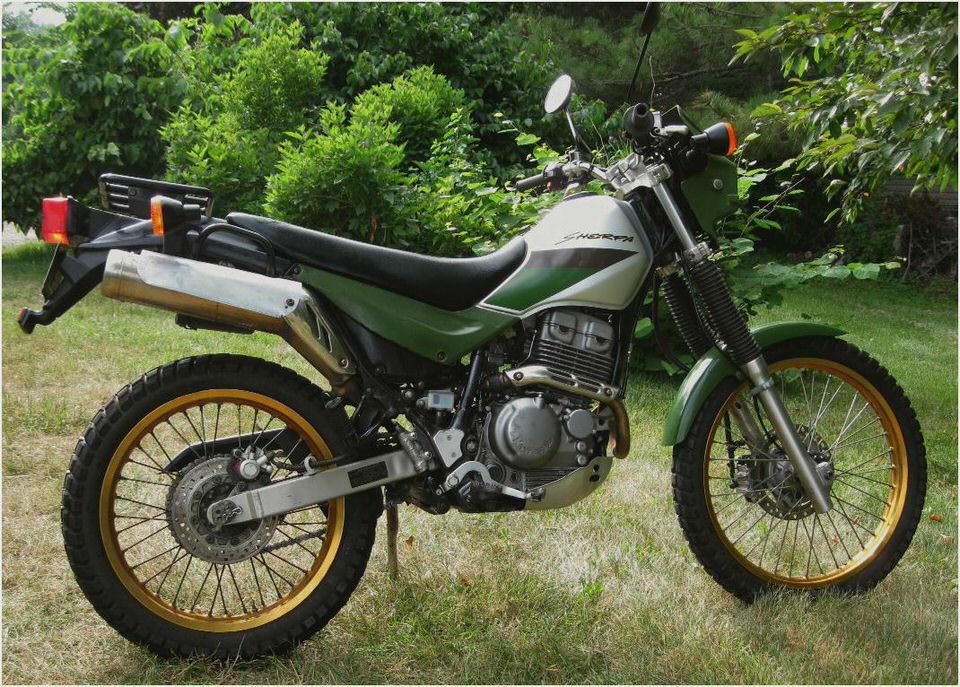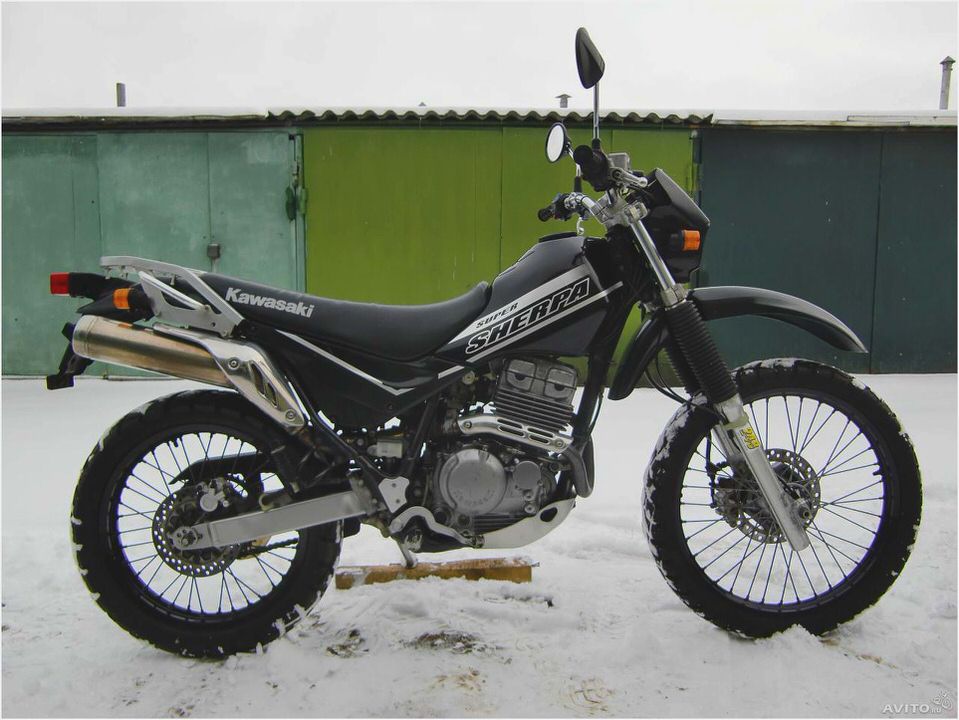 Kawasaki Super Sherpa 2006
Kawasaki Super Sherpa 2006
Designed as an all-round motorcycle, the Kawasaki Sherpa is tailored to the weekday commuter who hits the off-road in the weekend. It is these duel purpose attributes that make this a great farm bike.
Since hitting the market in 2000, the Super Sherpa has changed little since then. In recent years, Kawasaki appears to have dedicated a lot of its research and development towards street and race bikes.
There has been the odd modification, though. The original models had the front mudguard mounted really close to the wheel, this was fine for riding on the street, but didn't offer a lot of protection from rocks and dirt and was prone to clogging up if riding through mud.
This year's model comes with a trendy colour scheme of black and sliver with an orange trim, finished off beautifully with gloss black rims and a stainless steel exhaust.
The first thing you'll notice when hoping on is the really low seat height, just 830mm. There is a nicely set out LCD instrument panel, which includes a clock and a duel trip meter. All the switchgear is well set out and easy to operate.
There is the added security of a locking fuel cap and a steering lock in the ignition for parking up around town.
Powered by a low revving four-stroke 250cc engine through a six-speed gearbox, it had a light clutch pull and comfortably went up and down through the gears riding through the city. Although with the low seat height the riding position didn't make it all that easy to change down a gear as it was difficult to get my foot above the gear lever without taking my foot off the foot-peg.
Third gear was adequate for putting around town at 50kph and it sat nicely in sixth gear at 100kph on the motorway. The engine may not win any drag races, but it was when it hit the off-road that it came into it's own.
The power delivery was steady and predictable with no surges at any stage throughout the rev range. The suspension set up was a good compromise between on and off-road, although does seem happier dealing with mild low speed track work.
With the foot-pegs positioned quite far back towards the rear of the bike, it feels very similar to a trails bike when standing up on the pegs.
Being an air-cooled bike this increases it's reliability off-road. There's no worry of a stick going through your radiator or snagging a water hose. Although there is a sump guard – which is a nice touch.
Another advantage of having a low revving air-cooled engine is less maintenance.
With its electric start, low seat height, easy clutch pull, and being so easy to handle; this is an ideal bike for smaller framed people or beginners. The Super Sherpa may be more at home on the farm or commuting around town than climbing a mountain but with a recommended retail of $6995 +orc it really is great value. Thanks to Motorad for letting us run in their model.
By Stephen Ross
SPECIFICATIONS
Kawasaki Super Sherpa
Engine type: 4-stroke Single, DOHC, 4 valves
Displacement: 249cc
Bore and stroke: 72.0 x 61.2mm
Kawasaki Versys 1000 2014 Review – A New Big Brother to Versys 650!
KAWASAKI ZR 7 1999 – 2004
About the Kawasaki Vulcan Engine eHow
2004 Kawasaki Vulcan 2000 Road Test Rider Magazine
Used 2005 Kawasaki Vulcan 800 – Reviews, Prices and Specs at Motorcyclist…