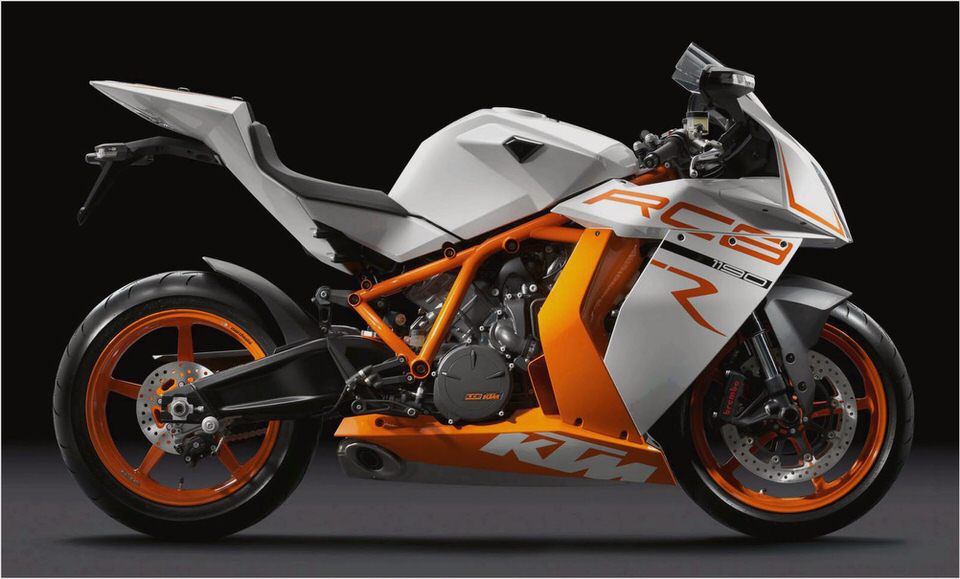 KTM 2013 1190 Adventure First Ride
The KTM 1190 Adventure offers high-end performance in an all-around package.
PHOTOGRAPHY BY SIMON CUDBY
On paper, the new KTM 1190 is impressive. On the road, it's more than impressive. It's amazing. Unfortunately, you'll have to wait a little bit – at least until December – before you can get your hands on one to see for yourself, but we'll tell you right now it'll be worth the wait. How do we know?
Because KTM teased us by giving us a sneak "preview" of the 2014 1190 Adventure, which the Austrians call the world's most versatile travel enduro bike. And the new 1190 Adventure just might be. But what we do know for sure is that our short, half-day ride on the bike left us wanting more.
A lot more.
The 1190 replaces the previous 990 Adventure in a big way. It gets a new motor, a new chassis, new 17-inch (front and rear) tubeless tires and spoked wheels, and a ton of other goodies like electronic damping suspension (EDS), KTM's Motorcycle Traction Control (MTC), C-ABS braking, a slipper clutch, electronic ride-by-wire engine management system and an adjustable windscreen. It also has a tire-pressure monitoring system, adjustable seat (height), and LED running lights.
The headlight's low beam also automatically comes on when it senses a drop in ambient lighting like when riding through a tunnel. The 1190 Adventure, KTM's answer to BMW's new water-cooled R1200GS, is the most technically advanced motorcycle the company has ever produced.
The bike we got to sample was a 2013 European model that is already available across the pond, but will be identical to the 2014 U.S. version that will be here by the end of the year. The same LC8 motor that powers KTM's 1190 RC8 R superbike is used in the 1190 and is nestled in the Adventure's steel trellis frame.
This is the 2013 Euro version that we rode, but KTM says the 2014 US version will be nearly identical and fully loaded.
The motor, however, has been retuned more for usability "at every pace" than outright power. But don't worry the Adventure is still crazy fast, just not scary fast. That's because the 150-horsepower motor is remarkably smooth, controllable and predictable, and when you add in ABS and traction control, your confidence level rises to new levels on the 1190 Adventure.
Grab a handful of throttle and the 1190 responds instantly and the front end gets light as the revs rapidly – but controllably – build. Grab another gear and the same thing happens all over again – and again and again – right through sixth gear. Throttle response from the 52mm Keihin throttle body is also crispy clean.
Adding to the enjoyment is the Adventure's ride-by-wire ECU system, which offers four engine-management modes to choose from: Street, Sport, Rain and Off-Road. In Rain and Off-Road modes, max power output is reduced to 100 hp and power delivery is softened for the slipperier surfaces. Our day on the 1190, however, was spent entirely on dry pavement and in the quicker-revving Sport mode.
Traction control adds a piece of mind, too. The KTM's MTC system also has four modes: Sport, Street, Off-Road and Off, which offer different degrees of slippage in each. Sport mode will allow the front wheel to come off the ground but not much, you'll have to turn TC completely off for big wheelies.
But you have to plan for that; KTM made it so you can't turn TC off without having to come to a complete stop first, so when you loop out, or highside later on, you can't blame KTM for not knowing that TC wasn't turned on.
ABS is adjustable as well. It gives you three options: Street, Off-Road and Off. Off-Road mode allows a higher degree of front wheel slippage than in Street mode, while giving you complete stoppage option of the rear wheel for controlled, slide turning. And since we're on the subject of control, you can also easily adjust the suspension via KTM's Electronic Damping System (EDS).
In the back, you have four preload options: Solo, Solo With Luggage, Two-Up and Two-Up With Luggage. There are also three damping settings, front and rear, that you can select from: Comfort, Street and Sport. When you purchase the bike, your dealer can dial in your bike's suspension to your particular weight so it will have a base setting to work from.
This is something only your dealer can perform.
Amazingly, all of these categories – C-ABS, MTC, EDS, engine management – and a lot more can be easily accomplished by a menu pad on the left handlebar and an LCD readout on the instrument panel. The whole process is simple and super easy to learn. And if you come across that perfect combination, things get even easier because you can save it in the "favorites" setting.
We tried as many configurations as we could during our short time on the bike and found that all the modes really do make a difference, some more so than others, and are not just gimmicks. But it didn't seem to matter what mode you were in, the 1190 was just plain fun to ride, even if your right wrist was in sportbike mode or in touring mode. Either way, the 1190 was willing to deliver and eager to show off its flexibility.
This bike can be ridden hard or casually and it responds well to both.
The 1190 Adventure is prepared to go off-road as well. KTM will be unveiling a more off-road version, the "R," next month.
The 1190 Adventure is for sure do-able for long rides with its six-gallon gas tank and relaxed ergos. The seat, however, feels comfortable at first but didn't feel that way at the end of our ride. It could use a bit more padding.
The windscreen works well and is manually adjustable, via two levers and a simple tug.
We were quite prepared to do a little dirt riding on the 1190, but unfortunately that wasn't in the cards on this day. Oh well, maybe later. KTM has a more dirt-orientated 1190 R coming down the pike.
It'll be the same machine but with 18- and 21-inch wheels, more suspension travel, more suspension adjustability (though it won't be controlled electronically) and some other do-dads that will make it more off-road compatible.
The "R" is expected to be available at the end of the year, as well.
KTM already has a ton of accessories for the Adventure, including saddlebags, tank bags, heated grips, taller windscreen, crash bars, GPS mounts, an Akrapovic exhaust silencer and, of course, plenty of adventure riding gear.
KTM has not yet announced an MSRP for the 2014 1190 Adventure, but we do know that the U.S. "base" model will be fully loaded with MTC, C-ABS and EDS.
SPECIFICATIONS
2013 KTM 1190 Adventure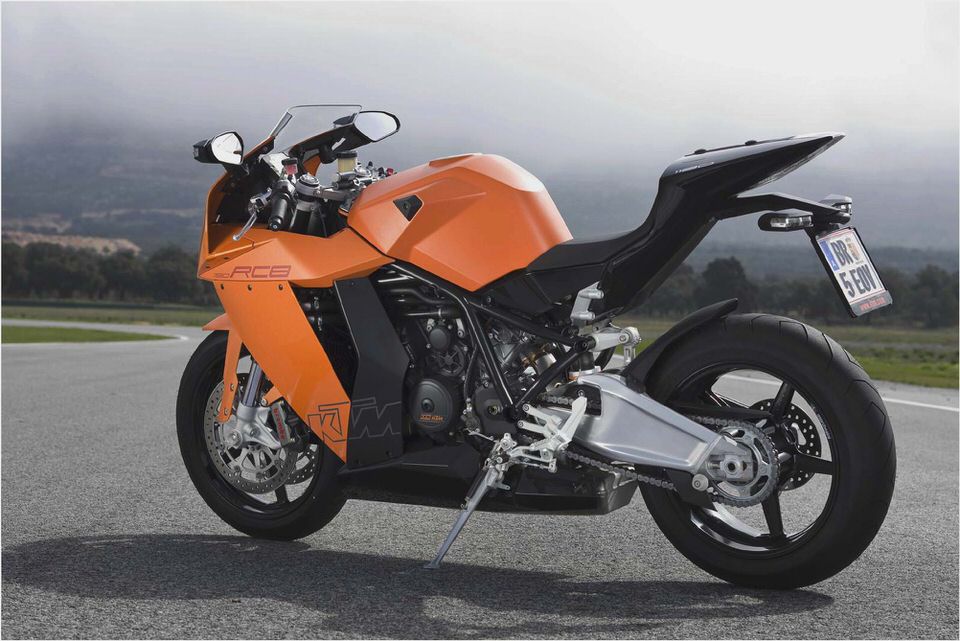 ENGINE TYPE: Liquid-cooled, V-75` 4-stroke, 4-valve, DOHC, twin
DISPLACEMENT: 1195cc
BORE STROKE: 105/69mm
POWER: 150-hp @ 9500 rpm
TORQUE: 125 Nm @ 7500 rp
COMPRESSION RATIO: 12.5:1
FUEL SYSTEM: Keihin EFI (52mm throttle body)
CLUTCH: PASC slipper, hydraulically operated
TRACTION CONTROL: MTC (4-mode, disengageable)
FRAME: Chromium-Molybdenum-Steel trellis frame
SUBFRAME: Aluminum
HANDLEBAR: Tapered aluminum
FRONT SUSPENSION: WP USD, 48mm
REAR SUSPENSION: WP, single shock
FRONT WHEEL TRAVEL: 7.5 in.
REAR WHEEL TRAVEL: 7.5 in.
FRONT BRAKE: Brembo, 320mm dual disc, 4-piston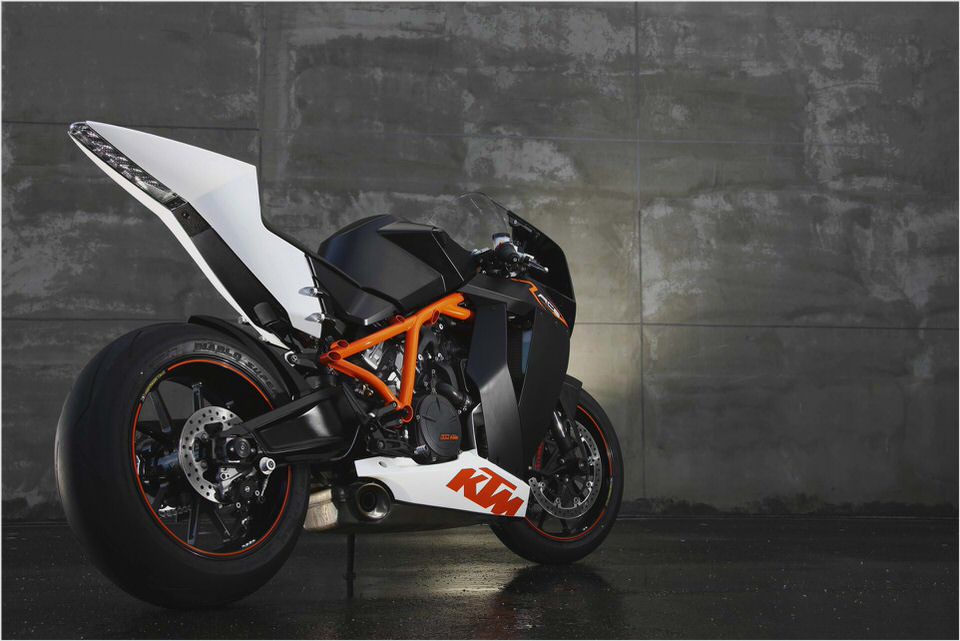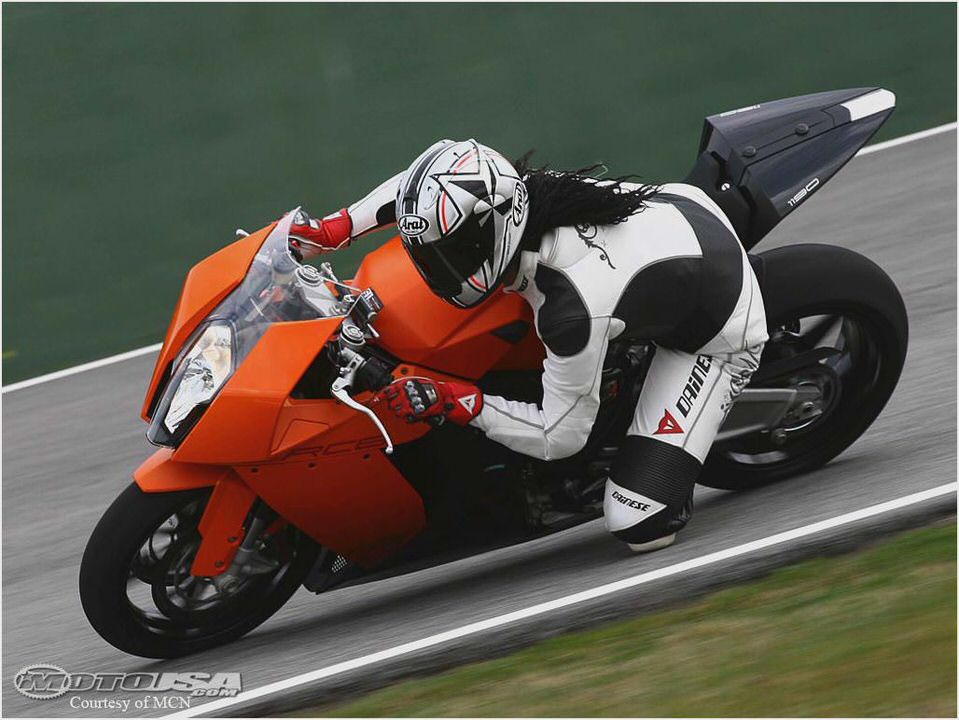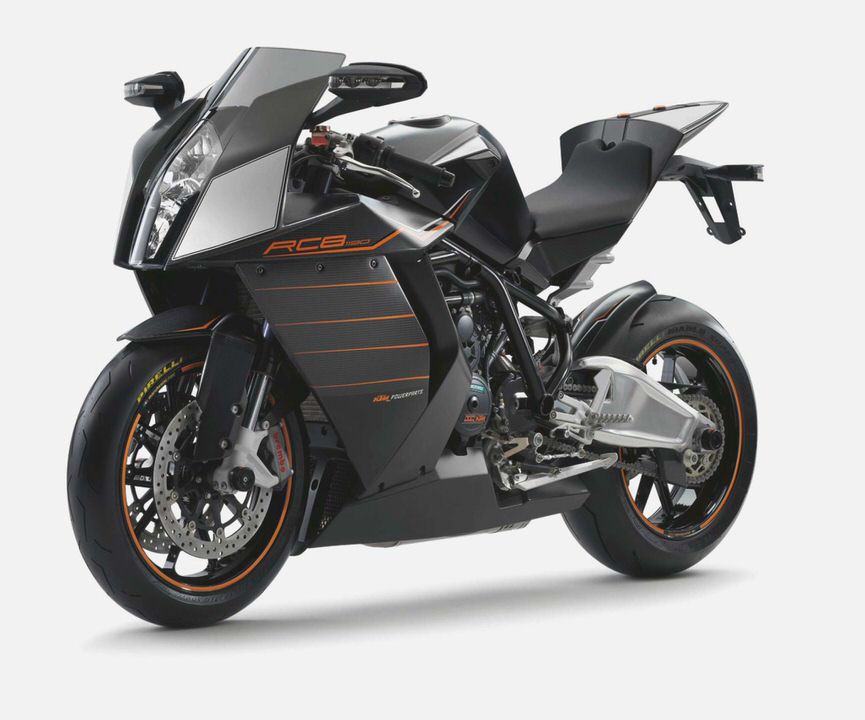 Ktm 625 Sxc Service Manual Owners Guide Books
KTM 690 Enduro Gumtree ZA
2013 KTM 690 Enduro R Review
2006 KTM 250 Sx-F – Dirt Rider Magazine
Husqvarna TR650 & KTM 690 Enduro Comparison Enduro360.com