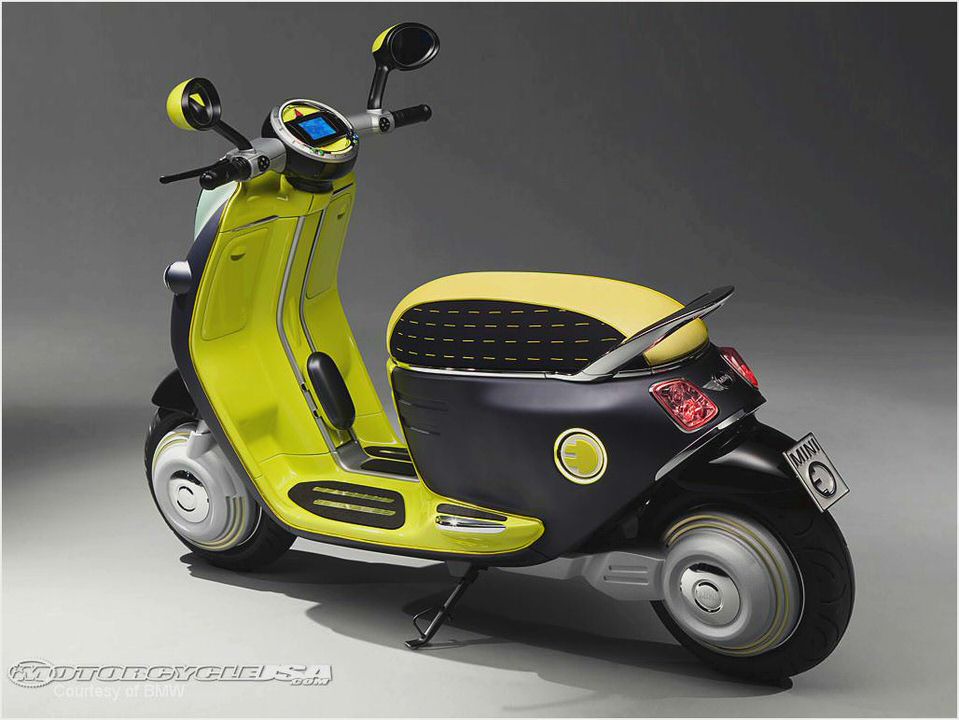 Mini Scooter E Concepts to Be Launched
MINI has just decided to launch a set of initial information as well as images of the Scooter E concept. In fact, MINI is about to provide three retro-inspired scooter concepts to the Paris Auto Show event. To be specific, the first model will utilize the "Ego" name with the purpose of supplying mobility for a single person.
The second one is named "E" since this auto edition is emphasized on environmental friendliness. In a nutshell, both of them are joined by a British Racing green two-wheeler, also known as the ultra-retro member of the family.
In terms of performance, the scooters are run on a rear hub-mounted electric motor functioning as a kinetic energy recovery system within the braking phase, which is filled with electricity via a lithium-ion battery pack anticipated to deliver a range of approximately 62 miles (100 km). Also, the scooters can reach a top speed of 37mph (60 km/h) and are hoped to come on sale at the cost of more than EUR2500. Besides, the battery can be recharged thanks to an on-board power cable built in the rear side of the model.
The design of the MINI Scooter E Concept meets the current changes in urban mobility requirements such as providing two people with compact dimensions
The first two-wheel concept combines a sustainable drive technology with design features geared to lifestyle
A power socket offers maximum independence guaranteed by a built-in charging cable
The accessories for the Centre Rail consists of tailor-made holders from the MINI Collection for the helmet and for umbrellas, sunglasses and thermos flasks
A music player, calendar, stopwatch and tea cups specially designed for the MINI Scooter E Concept can be attached to the Centre Rail
While the scooter is in motion, the smartphone can be utilized as a navigation system, music player or telephone as needed
The two-wheel vehicles use many design features coming from the current MINI car models in terms of the design of the headlights . One more thing, alike the smart escooter, MINI editions features a special interface which is integrated with smartphones by means of Bluetooth and lets users to approach the multiple functions owning to their helmet.
An automated full-beam headlight function works when two vehicles meet strengthens this sense of community
The mounting rail configured inside the windshield extends downwards into the foot space, and the unique clip-on mechanism supplies a range of choices for transporting items required during the journey and at the rider's destination
The design of all the control elements for lights, direction indicators and other driving functions corresponds to the buttons on the multifunction steering wheel of MINI cars
The cockpit of the MINI Scooter E Concept comes with a Centre Speedo in the circular shape alike from MINI with a smartphone integrated in the middle
The MINI Scooter E Concept is considered as a pioneering symbol of independent, flexible and spontaneous mobility
MINI Will Not Produce Scooter E concept ScooterFile
2014 Saleen George Follmer Edition Mustang debuts at Laguna Seca CoolFords.com
BUB: Mission Motors Officially The World's Fastest Production Electric…
DESIGN – Wheels Blog – NYTimes.com
Eagle Premier – The Accidental Dodge