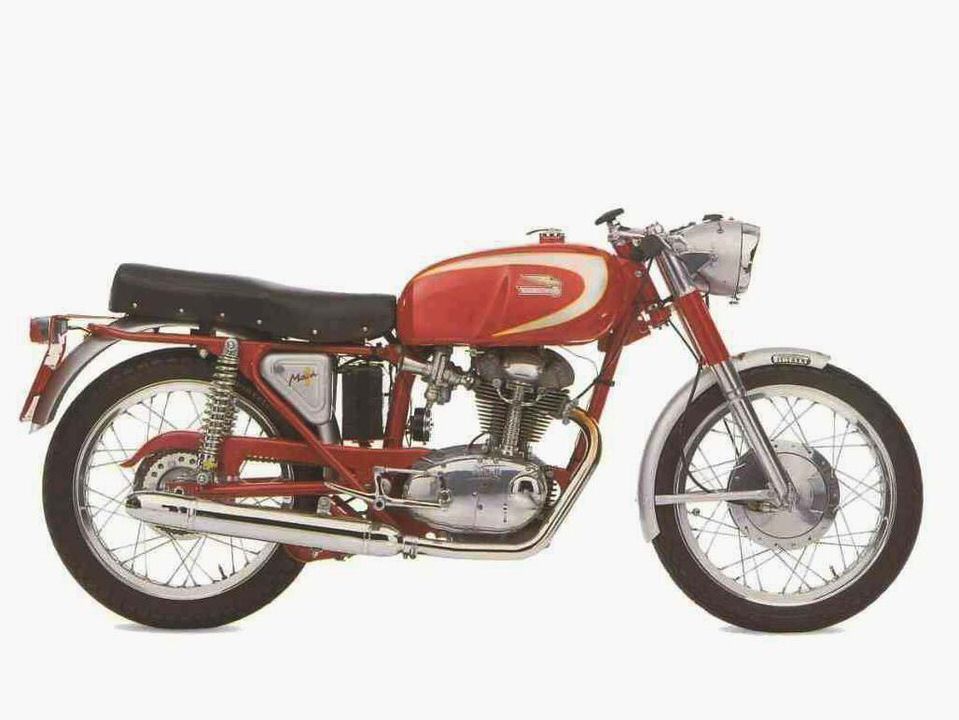 Motodisiac
A hero on a motorcycle – the story of Pierlucio Tinazzi
This story was not written by me, the source is unknown. I just feel it's important to spread it over the net as a tribute to a hero.
The Mont Blanc tunnel ( http://www.atmb.net/atmb_hp.php?lang=en ) runs for 7-1/4 miles under the highest mountains in Europe, passing under the Alps to connect France and Italy's highway systems. Opened in 1965, it currently handles about 1.7 million vehicles a year, including cars, trucks, and motorcycles. On an average day it sees 4,778 vehicles, including 3131 cars – motorcycles, 1602 trucks and 44 buses. It's the shortest route between northern and south-eastern Europe…
On March 24th, 1999, a truck loaded with butter and flour caught fire just past the half-way mark, about 3-3/4 miles into the tunnel (750 meters into the "Italian" section). The blaze reached 1830 degrees Fahrenheit and burned for over two days. Of the 50 people trapped in the tunnel when the blaze started, only 12 survived. All 12 of them were saved by an Italian motorcyclist…
This is the story of Pierlucio Tinazzi.
Pierlucio was a quiet, unassuming guy living a pretty boring life. Loved to garden – to ride. He didn't have a large contingent of friends.
After his mother had a stroke and couldn't run her little restaurant where he had worked any more, he had scored a "security" job at the Italian facility for the Mont Blanc tunnel — basically riding back and forth through the tunnel on his motorcycle to keep traffic flowing, dispatching tow-trucks and providing motorist assistance as needed. For this remote area of northern Italy, this was a pretty good paying job, but Pierlucio had turned down a promotion to work the control booth at the main Italian office because he preferred to ride over sitting in the office…
Pierlucio may have been like someone you know. Just another guy living his life in relative obscurity, nothing special going on. His wife had just up and left him a few years earlier and he had been in the dumps for a couple years.
When the husband of a co-worker at the Italian facility broke his leg motorcycling, he started giving the coworker rides to the hospital after work every day (she didn't have a driver's license), and the three of them became firm friends, with the husband and him riding together once the leg finished mending. That was pretty much his inner circle of friends. Kinda sad…
Wednesday, the 24th of March, 1999…
At 10:42 AM a Belgium truck (Volvo FH12 cab towing a refrigerated trailer) was passed through the French toll booth. Nothing special, carrying nine tons of margarine and twelve tons of flour. As the driver went into the tunnel, he made his way along. After a couple miles, he realized something was wrong as cars coming in the opposite direction kept flashing their headlights at him; a glance in his mirrors showed white smoke coming out from under his cab.
Normally this was no big deal, as there had been 16 other truck fires in the tunnel over the last 35 years, always extinguished on the spot by the drivers. Today wasn't going to be that day.
At 10:53 AM the truck driver pulled over around the mid-point and climbed down in a cloud of dense white smoke. As he reached under his seat for his fire extinguisher (there were also extinguishers on the walls of the tunnel every few hundred feet), flames erupted from under the truck and he jumped back empty-handed. At this point, the smoke turned black…
At 10:55 AM, the tunnel employees triggered the fire alarm and stopped any further traffic from entering. At this point the tunnel was populated by at least 10 cars/vans and 18 trucks that had entered from the French side. A few vehicles from the Italian side passed the volvo without stopping.
Some of the cars from the French side managed to turn around in the narrow 2-lane tunnel, to retreat back to France, but negotiating the road in the dense smoke that had rapidly filled the tunnel made negotiating traffic pretty much impossible. The other trucks didn't have the space to turn around, and reversing out wasn't an option. Most people rolled up their windows and sat tight, expecting the problem to be resolved shortly… after all, nothing serious had ever happened here before.
Within minutes, two fire trucks from the French town of Chamonix responded. The fire melted the wiring and plunged the tunnel into darkness; in the smoke and with the abandoned, wrecked vehicles blocking their path, the large fire-trucks were unable to proceed. The fire crews instead abandoned their vehicles and took refuge in two of the emergency fire cubicles (fire-door sealed small rooms set into the walls every 500 meters or so).
As they huddled behind the fire doors, they could hear the burning fuel roll down the road surface, causing tires to pop and gas tanks to explode. They were rescued five hours later by a third fire crew that responded and reached them via a ventilation duct; of the the 15 firefighters that had been trapped, 14 were in serious condition and one (their commanding officer) died in the hospital.
Pierlucio had cleared the tunnel to the French side about 10 minutes earlier, had been taking a break, and was getting ready to make a run back through when the fire alarms went off. He had a two-way comm system in his helmet that kept him in contact with the Italian tunnel office. As soon as the word came, he grabbed breathing equipment and drove his BMW K75 back into the tunnel.
As he came across people trying to get out, he stopped and told them to drop to their knees, stick against the wall (where the fresh air ducts fed up) and keep moving, stopping only to breath at the ducts. He rode on into the hell that was the tunnel fire, through the smoke.
Most of the truckers close to the fire suffocated or were poisoned by the gases within minutes. Pierlucio peered among the dead and found the occasional surviver. He'd put them on the back of the bike and slalom back out the French side as fast as possible, bringing out victim after victim, then going back for the next one. On Pierlucio's fifth trip into the tunnel, he came across Maurice Lebras, a French truck driver who was unconscious but still alive.
Too big and unwieldy to get onto the back of the bike unconscious, Pierlucio refused to abandon him. Instead he wrestled Maurice into fire niche 20 and closed the door.
The original fire doors were rated to survive for two hours. Some had been upgraded in the 34 years since the tunnel was built to survive for four hours, but niche 20 wasn't one of them. Not that it mattered, the fire would burn for over fifty hours and it would be over five days before the tunnel cooled sufficiently for anyone to go back in.
Pierlucio's BMW melted right into the pavement a few yards from niche 20.
This fire raged out of control for over two days. The fire was so hot that the rock that forms the interior of the mountain was permanently changed in chemical form. To say it was hellish would be a gross understatement.
27 people died in their vehicles. 10 died trying to escape on foot. Of the initial 50 people trapped by the fire, only 1 dozen survived. Every one of the dozen said exactly the same thing: "That guy on the motorcycle saved my life."
It took two years to repair the damages fully and upgrade the tunnel's facilities. It reopened to car traffic on the 9th of March, 2002. These days the tunnel employs a permanent staff of 65 firefighters (about 20 are on duty at any instant).
On the anniversary of Pierlucio Tinazzi's incredible heroism and tragic death, all bikers around the world are asked to carry a flower in remembrance if they ride that day… To remember the bravest biker hero you probably have never heard of before.
REV'IT! VENTURA Women's Jacket Review
When it comes to Adventure Touring jackets there are plenty of choices on the market. You can spend anywhere from $200 to $1500, and there are numerous options with just about every material, style and color imaginable. However if you happen to be a lady, you are often stuck with low quality, bulky and unattractive offerings.
How many technical adventure jackets are available for lovely females? Null. At least this was the case until REV'IT! VENTURA was announced in late 2010.
First thing that becomes apparent when you take the jacket out of the box is upscale feel to it. It's impossible to describe it, but it just feels quality. The fabric is very soft and nice to touch, all seams are perfectly straight and little touches like laminated reflective panels stand out right away.
Just like its less expensive sibling SIREN, REV'IT! VENTURA jacket comes with two removable liners. Unlike SIREN though the REV'IT! VENTURA Jacket was built for be true 4 season jacket.
You will be able to use it whether it's hot or cold, just set it up according to the temperature.
In the summer you would probably want to remove the collar that exposes mesh underneath. It's attached via metal snap buttons and a couple velcro panels. Easy to remove, even though you will probably do it only several times a year.
The collar itself features standard REV'IT! adjustable sliding button that is extremely handy and hook / loop system that is probably useless since you will be taking the collar off when it's hot.
Besides removable collar mentioned above, it also has two chest vents strategically placed to open wide courtesy of unique female body parts pushing them open. Another crucial factor in VENTURA jacket's ventilation are two way sleeve zippers. They offer unprecedented access when open, easing your chore if you prefer to tuck your gloves in.
Open them another way, and they expose huge vents that run all the way to mid bicep. Simple, practical and genius. There are two more vents on the back but they will not do much unless the front ones are open.
In colder weather you have an option of using either waterproof, thermal or both liners at the same time. They are attached to the jacket via high quality YKK zippers (the rest of the zippers are also YKK) The system is really foolproof. A lot of people do not like using the internal waterproof liner because they outer shell gets soaked during hard rain, but from my experience that is way to go if you want versatile jacket.
Anything waterproof on the outside will not be breathable, and it just doesn't work in the summer. If you ride more often in the rain than in sunny weather just move to California, your life will get much better.
There are two pockets in the front, both are waterproof. They are big enough to fit standard smart phone in one and wallet in another one without feeling bulky. There are two more pockets inside the thermal liner, I would use them during the rain just in case.
Big pocket on the back is intended for waterproof liner storage, but I do not like it because it feels awkward when something puffy is in there.
Night time visibility is enhanced via laminated reflection panels. There are two on shoulders and one big one on lower back.
The jacket is flared at the bottom to better accommodate hourglass figure, but thanks to two Velcro straps at the hip it's possible to make it fit just right, properly displaying all curves. My wife loves this feature.
A word about the fit of REV'IT! VENTURA jacket. It was primarily designed for Adventure Touring, and that means loose and comfortable cut. According to my measurements it runs almost a size bigger than REV'IT! size chart suggests, so you should probably get one size smaller.
Compared to SIREN jacket it fits slightly bigger in the body and a lot looser in the sleeves. Just for the reference, here are two pictures comparing REV'IT SIREN and VENTURA in identical sizes. See the difference?
Looking at spec sheets all jackets appear great. Even the budget models are loaded with vents, pockets and liners. Look for review videos on YouTube and you will be confused even more. Sellers are reviewing things and everything they sell seems to be of the highest quality.
So when researching for the best one it's nearly impossible to weed out the ones that don't really work. And most of them don't. REV'IT! VENTURA is the one that does. From functional features to stylish and comfortable cut, it's simply supreme.
I have yet to see ladies jacket that comes close. And you can get a set of matching REV'IT VENTURA Pants. It's a win win.
REV'IT SAND Review – Jacket and Pants
December 25th, 2010
Every serious rider knows that it's nearly impossible to have one setup that works in all kinds of conditions. A jacket that is toasty in the cold of Alaska will cook you alive in the heat of Baja desert. It's next to impossible to make a suit that works great in all extremes. Manufacturers do not give up though, and REV'IT!
SAND is a product of such efforts.
Now that I have used REV'IT! SAND Jacket and pants for nearly a year I can give you fair and honest assessment of it's abilities, advantages and issues. First, I would like to go over basic features.
SAND Jacket comes in few colors – Silver / Black (my choice), Silver / Red, Black / Silver (should have been my choice) and beautiful Safari / Black. I picked Silver / Black because it's easily the most beautiful of them all, but as it turns out that gorgeous silver gets dirty awfully quickly, especially if you ride a lot. Luckily it washes really well, so if you do not mind taking the armor out once in a while, pick this color for ultimate visibility.
Black / Silver will stay cleaner much longer, but it's very plain looking. Oh well, thank god for good wife. By the way had I seen Safari / Black beforehand, I would probably choose it instead.
It's very unusual and will get a lot of attention.
SAND Jacket comes with 2 removable liners – one is breathable waterproof that looks and feels like Gore-Tex liners I have seen on BMW jackets, and one thermal. Both liners could be used either together or separate from each other. According to REV'IT! the outer shell is treated with water repellent coating, but it must have worn off before I got it wet for the first time.
No complaints here – I knew the outer shell is supposed to get wet.
There are several vents on the jacket, and I must say they are extremely efficent. The chest vents open via the zipper and then you roll the fabric to the side, locking it in place with velcro flap. That exposes very open mesh, with a layer mesh foam underneath to aid air circulation. Another vent is on the sleeves, and that is one of my favorite features on SAND jacket – it allows the cuff to be wide open, so you can tuck in your gauntlets with ease.
Two front pockets are supposed to be fully waterproof, and while I never risked putting my iPhone in there, they never leaked even in the worst rains I had to ride through. There is another waterproof pocket on the inside of waterproof liner, that is where my valuables usually go if the weather turns foul.
So how does it feel in daily use? What I love the most about SAND suit is that it's pure and simple. A lot of manufacturers tend to over complicate their garments, hoping that if they pack them with gimmicks it will attract more customers. SAND is completely different in this regard.
Every little feature is functional and useful, and everything works as it's supposed to. There are almost no Velcros on the jacket, as they always wear out with time. I love how rugged the zippers are, I predict that they will outlast the jacket itself. All fabric transitions are reinforced with extra stitching, and elbows have rubber like coating to increase durability.
You can tell REV'IT! crew learned from their past mistakes – all weak points of my older REV'IT! jackets have been addressed.
With both liners removed the outer shell is lightweight and comfortable. I was able to use the jacket throughout the summer, even though on some days I wished I was wearing full mesh jacket. Most of the time however I was right in my comfort zone. Little hook and loop on the collar really help to bring some air in.
Overall, SAND outfit far exceeded my summer expectations as usually 3 season outfits are not great in the heat. I think the key is having the outer shell that is not treated with any waterproofing. Breathability is one of my biggest requirements since most of my riding is in try weather, and we rarely get rain here in Southern California.
SAND Pants work in similar fashion, with two removable liners you will be comfortable in most of weather conditions. I had to adjust the position of knee armor to insure it's in the right place, but I'm taller than average, so that is expected. I keep forgetting about cargo pockets, and they are extremely handy for putting small things in them. The bottoms of the pants are larger than usual – it is clear that SAND pants were designed to accommodate bulky off road boots.
There are plenty of Velcro adjustments to make them tight around the boot though. One small gripe I have about SAND pants is ventilation. While the pants seem to breath OK and the zippered vent brings some air in, it could be better.
I hope REV'IT folks in Holland are listening.
This year we had some serious rains down here in Southern California, and I commuted through every one of them. Good news is that SAND performed as advertised – no leaks to report. On a couple occasions I noticed a couple of wet sports around my waist, but that is most likely caused by waterproof liner riding up. What I found works is making sure it's over the pants when you already got on the bike, otherwise it creeps up when you swing your leg over.
When outer shell gets soaked is surprisingly dries very quickly, especially on the bike. It also doesn't carry a lot of water, WR coating must be working because I can hardly notice any difference in weight when it's wet.
Overall I love my SAND suit. The cut is about as good as it gets and the features are excellent. If they made it from more expensive Cordura and included Gore-Tex liner I would be even happier. Wait, that would be the DEFENDER suit?
I can't believe I have to upgrade again. Oh well.
And you thought cell phone talkers were dangerous?
October 20th, 2010
There has been many articles discussing this growing problem – people on cell phones driving in their cages, not paying attention to their surroundings.
As a motorcyclist, now that I'm used to them, I think they are pretty easy to deal with. Sure, they still pose some danger. However if you spot them ahead of time it's pretty easy to predict what is going to happen.
Treat them like they do not see you, and you will be OK.
However I noticed that there is new trend emerging, and it's far more dangerous and unpredictable than simple cell phone talkers. I'm referring to drivers texting and playing with their smartphones.
Cell phone talkers drive on autopilot and even if their mind is somewhere else, they are still looking at the road so the brain registers and recognizes most dangers, sending signals to limbs to drive accordingly. This gives us a chance of recognition. All new cell phones come with a hands free option so there is no excuse to not use it.
Texters are 180 degrees different. Their eyes are off the road, and their hands are not ever covering steering wheel. Their behavior is erratic, they absolutely do not pay attention to what is going on around them.
They drift from lane to lane with abrupt steering corrections. I have had few close encounters with these folks and every time they were awaken by my Stebel blaring in their ear few inches away. And every time they act surprised.
With a lot of states on brink of bankruptcy the government is desperately trying to find new sources of revenue. Registration fees get jacked up, state employees get fired, schools do not get the funding they need and deserve, and parking ticket fees are getting ridiculous. And yet nobody bothers to enforce "no texting of talking" laws that most states already employ.
If cell phone talking behind the steering wheel could be equaled to driving slightly drunk, then texting is like driving hammered and drugged, and it should be treated accordingly. Start giving out steep tickets to violators, and our roads will get a lot safer for motorcyclists and the rest of the drivers. How about $300 for first offence, $800 for second and license suspension +$1000 for third? With 90% of people guilty at the moment, I can imagine state cash bank will flourish.
I would support this 100%. What do you guys think?
Rear brake and emergency braking
September 22nd, 2010
I just had a bit of a close call when big box truck pulled into my lane without thinking that there could be a motorcyclist minding his own business.
Luckily, besides daydreaming I was also watching out and kind of predicted the move a fraction of second before it happened. Nevertheless, by heart was pumping like crazy as I was sliding sideways with the rear brake locked up. Locked up. Some supermoto racing experience certainly helped as I was comfortable steering to the right while hard on the front brakes with locked up rear.
I missed the truck by inches and continued with my commute.
Every time that I ride I keep telling myself NOT to use the rear brake in emergency situations. I feel it really decreases braking performance and increases my chances of not stopping in time. Ideally I would love to modulate rear brake for maximum traction without breaking the tire loose, but It's impossible, the lock up happens before you know it.
Even the bikes with crappiest rear brakes do that. And my right foot just goes there by itself, it seems like I have no control over it. And I would like to be in control of my motorcycle Every close call that I ever had resulted in immediate lockup of the rear wheel.
So, who managed to train themselves NOT to use the rear brake when sh*t hits the fan? I use my rear brake quite often while dicing through traffic so disabling it all together is not an option. I'm all ears.
Home, sweet home
August 11th, 2010
A little update on my experiment. I have been riding R1200GS for two weeks. At first, I didn't like it much. It felt really awkward. Then I started to get used to it. A couple of observations:
GS feels very long. Kinda like you are riding on top of a dolphin.
GS rocks on the freeway. I can cruise comfortable at 80mph all day long.
GS rocks for the passenger. Because it's longer and the top case is
further away from the passenger, the pillion is able to lean back more and relax. Not to mention less wind from taller screen.
GS has very good ergonomics. Riding position is not as aggressive as on Multi, and you are comfortable at all times.
GS brakes give you a lot of confidence. So does the suspension, even though you have no idea what it's doing, the bike is rock stable in turns.
GS is a lot stiffer than you may expect. You can feel every bump you are going over.
GS transmission is absolute garbage. I can bet they are still using design URAL allegedly stole from them seventy years ago. Clunky, long throws of the shifter, missed gears, false neutral, the whole package. Reminded me Russian cars of 70′s.
You absolutely cannot shift fast, you have to baby the shifter and go ssssloow. I cannot believe something like this can exist in 21st Century.
After two weeks the bike actually grew on me and I discovered completely different aspect of motorcycling. Not riding for feeling of connecting with the road and the machine, but riding for seeing things, feeling the wind and getting somewhere without stress. My friend summed it up perfectly: "R1200GS is the Harley of Adventure bikes"
I got back onto my Multistrada with contradicting feelings growing in my head. Do I really like the GS or I just got used to it? Could I live with it on daily basis?
And then I hit the starter button on the Multi.
Oh my God. I have been riding motorcycles for 10 years, and I have never experienced anything like this. I was grinning and laughing like a mad man for 40 minutes of my commute home. Multistrada is the best damn bike I ever had. I feels like it's 3x more powerful, 3x lighter and 10x more flickable than GS.
It has the character of lean welterweight kick boxer. This is what motorcycling is all about. Fun.
Summary MS VS GS
Components:
Engine – Multi
Suspension – Multi
Brakes – GS (if Multi had ABS option things would be different)
Ease of service – GS
2011 Ducati 1198 SP Review –
2002 Ducati Monster 620 i.e.: MD Riding Impression …
Ducati launches customization contest for new Monster 1100 S – Autoblog
Ducati 848 EVO vs. Suzuki GSX-R750 vs. Triumph Daytona 675R- Road Tests
Charging System- Ducati Up North