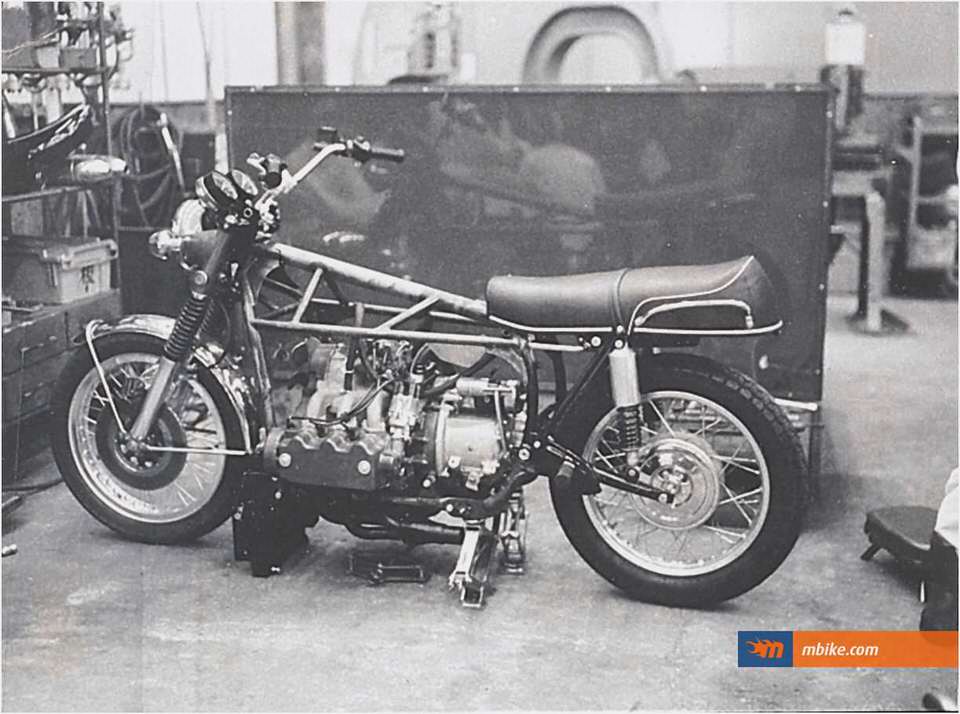 MotoGP Silly Season Update: Forward's Privateer Yamaha M1s, Hayden's Future, – Honda's Production Racers
08/20/2013 @ 3:00 pm, by David Emmett 18 COMMENTS
With all of the prototype seats occupied for 2014 – barring a contractual bust up between Ducati and Ben Spies, which is only an expensive theoretical possibility at the moment – battle has commenced for the rest of the MotoGP seats regarded as being most competitive. While the factory bikes – the bikes in the factory and satellite teams being raced as MSMA entries – are all taken, the privateer machines – using Dorna spec-ECU software and extra fuel – are still mostly up for grabs.
The three most highly sought after machines are the 2013 Yamaha M1s to be leased by the NGM Forward squad, Honda's production racer (a modified RC213V with a standard gearbox and metal spring instead of pneumatic valves) and the Aprilia ART bikes, which are a heavily modified version of Aprilia's RSV4 superbike.
Of the three, only the ART machine is a known quantity, with Aleix Espargaro and Randy de Puniet having raced the bikes with some success in 2012 and 2013, joined by Yonny Hernandez and Karel Abraham this year. Teams and riders will have to guess about the performance of the Yamahas and Hondas, though given the basis of the two machines, it is a safe bet they will be relatively competitive.
The most popular machine among riders is the Yamaha M1, naturally enough. The bike is a near complete 2013 machine, with a few parts excluded, such as the fuel tank, and will utilize the spec-ECU software from Dorna, being developed by the current CRT teams.
Given just how good the 2013 M1 is – Jorge Lorenzo and Valentino Rossi have won races on it, Cal Crutchlow has scored regular podiums – it is expected to be the best privateer machine on the grid next season, and anyone hoping to advance in the series is angling for a ride on it.
And so Giovanni Cuzari, the team boss of Forward, is a very popular man with the riders. He has had talks with almost everyone who is anyone, including current Pata Honda World Superbike rider Johnny Rea. Aspar's Aleix Espargaro, now rideless Nicky Hayden, current BMW World Superbike man Marco Melandri, IODA Came's Danilo Petrucci, as well as current Forward riders Colin Edwards and Claudio Corti, and Forward's Moto2 rider Alex De Angelis.
Hot favorite for the Forward ride is Aleix Espargaro, it emerged at the Indianapolis MotoGP round. Espargaro has been extremely impressive this season, beating the satellite Ducatis regularly, and even, on occasion, finishing ahead of the factory Ducatis. Espargaro's problem, if you can call it that, is that he has a contract with Aspar for 2014, subject to finishing as first CRT rider.
If Espargaro is to leave Aspar, first he must negotiate his way out of his current deal. "Aleix has to solve his contract problems with Aspar before we can start speaking to him seriously," Cuzari told Speedweek 's Nereo Balanzin .
If Espargaro is unable to leave Aspar, then the ride looks to be a toss up between Nicky Hayden, Jonathan Rea and Marco Melandri. Hayden has the strongest cards, as the 32-year-old has the most experience of the current generation of Bridgestone tires in MotoGP. He also has strong backing from a number of manufacturers, as the Kentuckian remains hugely popular in the US.
Johnny Rea is seen as having a lot of potential, as he demonstrated last year when he stepped onto the factory Honda to replace the injured Casey Stoner with no preparation. Rea made good progress each time he rode the bike, before Stoner returned once again at Motegi.
Rea is believed to be frustrated at the Honda's competitiveness in World Superbikes, with signs that their mooted V4 superbike will not make its appearance in 2014, as had been rumored at the end of last year.
Marco Melandri is also in the frame for the Forward ride, and he has the added benefit of being Italian. The distinct lack of a competitive Italian – apart, of course, from Valentino Rossi – has been a problem for MotoGP, and having Melandri in the Italian Forward team would make commercial sense for all parties concerned.
Melandri was still competitive when he left MotoGP, and proved to be very fast in World Superbike, but he has not ridden a MotoGP bike since his difficult season with Gresini in 2010.
Melandri is not the only choice of Italian rider for Forward. Alex De Angelis has MotoGP experience, and is riding for the team in Moto2. Danilo Petrucci is doing a very good job on a bike and team with limited development resources, riding the Suter BMW which Forward dropped at the end of the 2012 season.
And existing rider Claudio Corti has put in a solid season in MotoGP, riding alongside Colin Edwards.
The American veteran would also like to stay in the series, and there is still a chance he could remain at Forward. It was Edwards who could be credited with kicking off the entire CRT class, being the first major signing announced by the Forward team to race a CRT bike, and sticking at it through a very difficult 2012.
Edwards is a firm fan favorite, and generates plenty of interest for sponsors. But with a wealth of talented, hungry, and younger riders for Forward boss Cuzari to choose from, the 39-year-old Edwards appears to be slipping down the priority list.
For those who cannot get a ride on the Yamaha M1, their next best option is the Honda production racer. Two of those bikes have already been purchased, one by the Cardion AB team for Karel Abraham, and one by the Gresini squad to replace their Fireblade-powered FTR Honda.
Scott Redding is said to have already penned a deal to race with Gresini next year on the Honda, with the announcement set to come at Silverstone. Redding would then take Alvaro Bautista's spot in the Gresini squad in 2015 aboard the factory RC213V.
Redding's switch to Gresini is dependent only on Belgian beer billionaire Marc van der Straten deciding against taking his eponymous Marc VDS team up to MotoGP and race with a privateer Yamaha M1.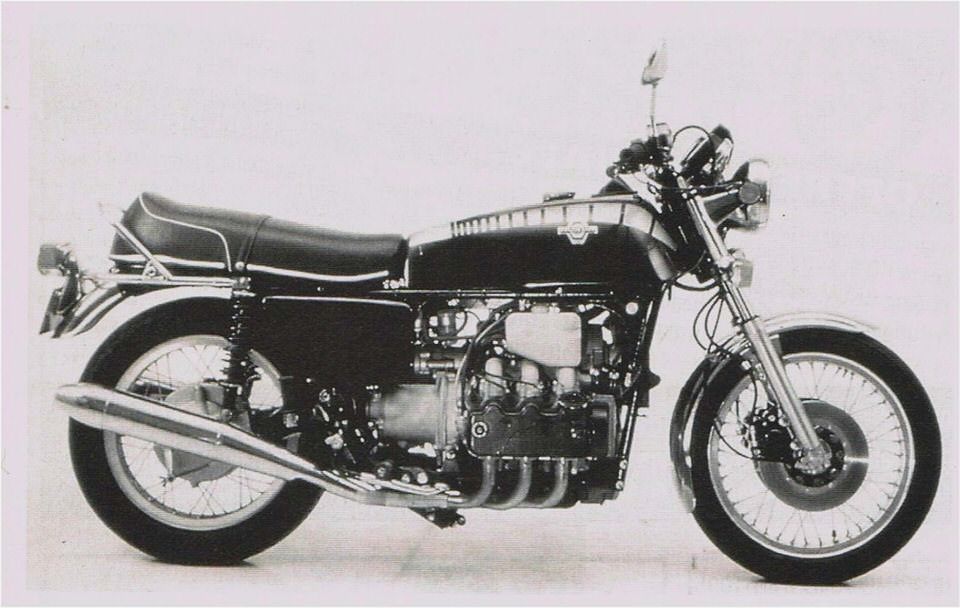 While still theoretically possible, that is a prospect which has now been almost completely excluded. If Redding does stay with Marc VDS, then Johnny Rea would be the favorite to take the production Honda alongside Bautista, with the blessing and support of HRC.
Nicky Hayden could also feature in that equation, or more likely, be added to the LCR Honda team aboard a production racer. American Honda is said to be very keen to have Hayden back in the Honda fold, after HRC dropped the American at the end of the 2008 season.
Hayden is widely regarded as a powerful marketing tool for the manufacturers in the US market – at the Riders for Health auctions, Hayden memorabilia reaches some of the highest prices from the fans – and US distributor American Honda is keen to regain some of the momentum which they lost when Hayden departed for Ducati.
However, if Hayden is to get a seat at LCR, American Honda will have to foot almost the entire bill. Team boss Lucio Cecchinello has spoken several times of his desire to expand from one to two riders, but has been equally clear that he would only do so if he could cover the cost.
Stefan Bradl and Nicky Hayden would make a very strong marketing proposition for Cecchinello, and with American Honda picking up the lion's share of Hayden's bill (Bradl receives financial support from both HRC and Honda Germany), it would be feasible. The cost for American Honda would likely be at least a million euros, the cost of a Honda production racer.
If the LCR Honda deal falls through, there is always the Aspar team, replacing Aleix Espargaro if he leaves. The advantage for Aprilia would be the commercial tie up with Nicky Hayden in the Aspar team, especially if the Italian manufacturer decides to enter as a factory effort, and no longer as a non-MSMA entry.
That idea is still under consideration, as it would allow Aprilia to continue to use its own software. The downside is the reduced fuel limit, with Aprilia only having 20 liters to play with rather than 24.
At the moment, the ART bikes are using a little over the 21 liters currently allowed the factory bikes; cutting to 20 liters would require a major investment. Aprilia may yet elect to do this, and also add the pneumatic valve head which has been rumored for some time.
If a competitive MotoGP ride cannot be found, Hayden also has options in World Superbikes. The American has an offer from Ducati to race the Panigale, but he has made clear that at this stage in his career, he has little appetite to spend more time developing a bike with an uncertain outcome. Only if he is offered a ride capable of winning will Hayden make the switch.
Earlier reports linking Hayden to Kawasaki and BMW have gone quiet, especially now that BMW has pulled out of WSBK. But if Hayden were to switch series, his priority would be a factory ride such as Kawasaki or Aprilia. Both teams have vacancies, potentially, but those vacancies are some way from being fulfilled.
This article was originally published on MotoMatters. and is republished here on Asphalt Rubber with permission by the author.
Top 5 Related Posts: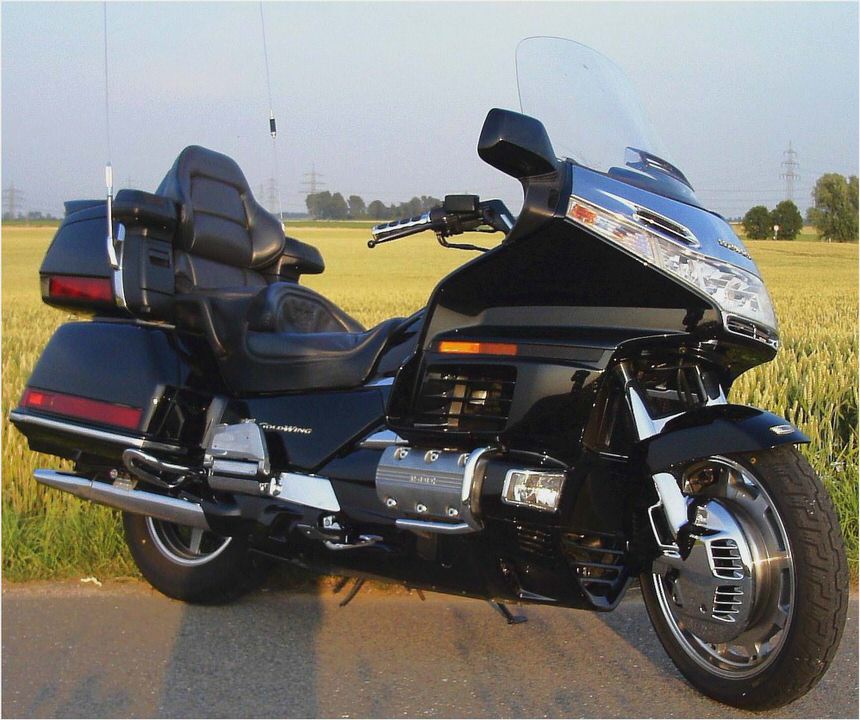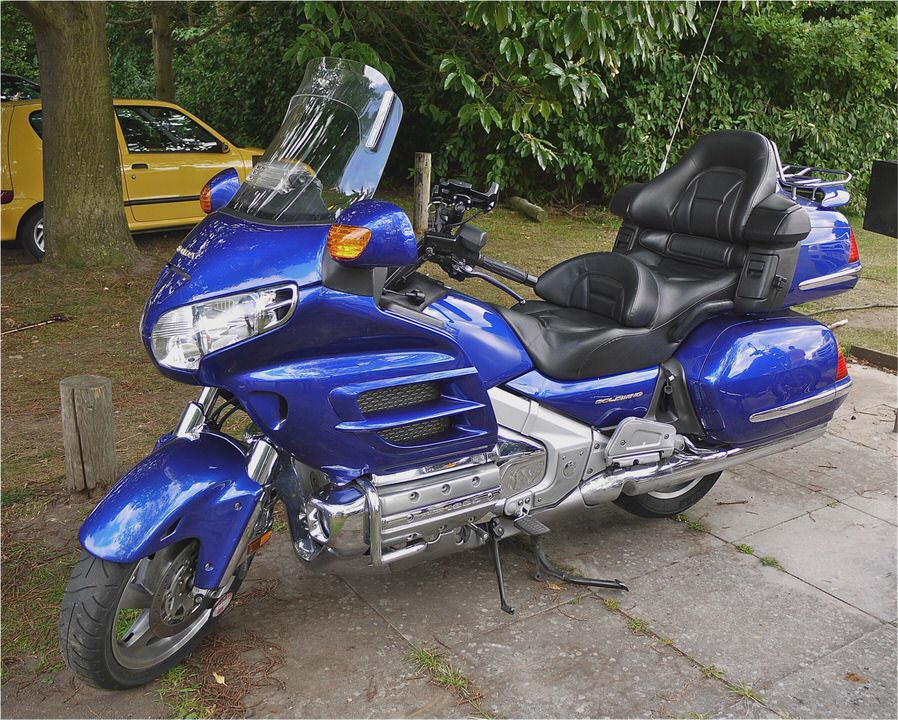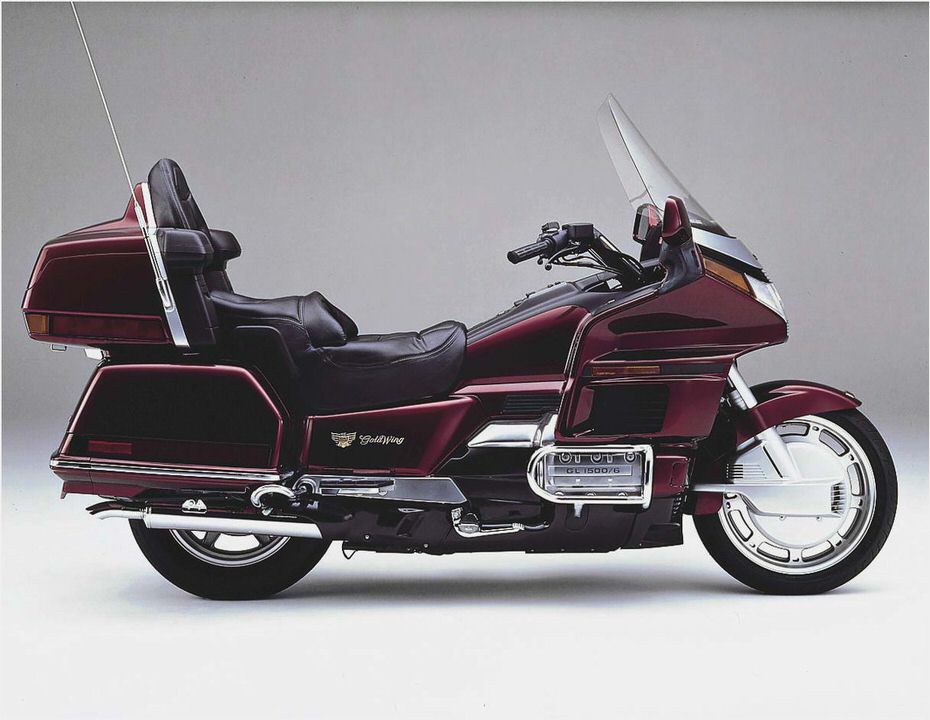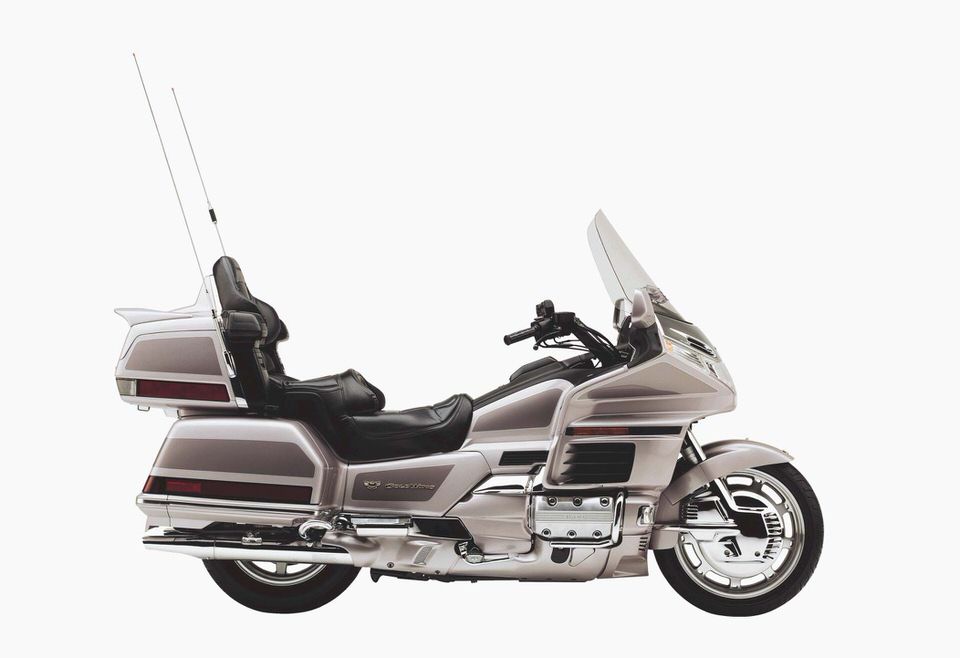 Preloved top condition honda cb 1300 sa7 abs limited edition mottax for sale
2007 Honda Shadow Spirit 750 C2 motorcycle review @ Top Speed
HONDA CBR 1000 RR Motorcycles
KYMCO Quannon 150 vs. Honda CBR-125R YouMotorcycle
Web Test: 2014 Honda CRF50F – Dirt Rider Magazine