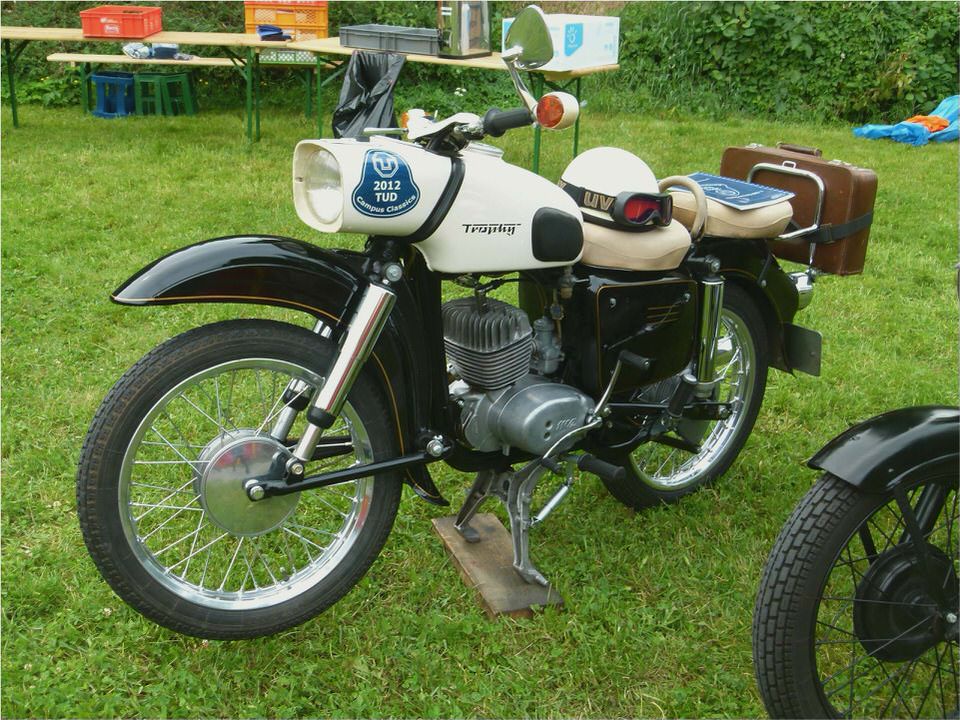 Sports
activities started in 1927
Motocross
Streetracing
1958 first wins in 125/250 cc and an over all second championship 250 cc
The MZ two strokes, developed by engineer Walter Kaaden have influenced motorcycle racing for decades. His revolutionary two stroke system was copied widely in the sixties and the beginning of a domination of street racing by two strokes from Japanese manufacturers.
Sadly, the East-German government did not exactly support the international racing aspirations of MZ. The defection to the West of grand prix rider Ernst Degner, complete with a set of secrets, started the end of the glory years of Kaadens bikes.
The Skorpion Sport 660 cc single got its own MuZ-cup racing series in several countries at the end of the nineties. It is famous for its precise handling. It's still a popular mount for clubracing and Supermono racing.
It's withdrawal from the official factory program is much mourned by fans.
The Yamaha-based engine can be reliably tuned to 150 % of its original performance. At that stage, it can become competitive in Supermono racing classes and in single and twin cylinder racing classes.
Famous models
Current models
MZ currently manufactures a line of 125 cc 4 stroke motorcycles using a new and powerful engine designed in-house. The current MZ 125 produces 15 crank-horsepower (11 kW) and almost 10 lbf·ft (14 N·m) of torque. It is a liquid cooled pressure-lubricated dual-overhead-cam design with 4 valves, high-voltage electronic ignition and an 11000 rpm ignition cut-off.
This is officially the most powerful 125 cc 4 stroke engine mass-manufactured and has also proved highly reliable. This engine is used in 4 models of motorcycle, all of which share a common frame. The frame is a tube-steel backbone with the engine as a stressed bottom member.
Changes in the suspension, facia, gearing and equipment make the four models relatively distinct, despite the shared platform. All four bikes feature a 6 speed transmission and dual disc brakes.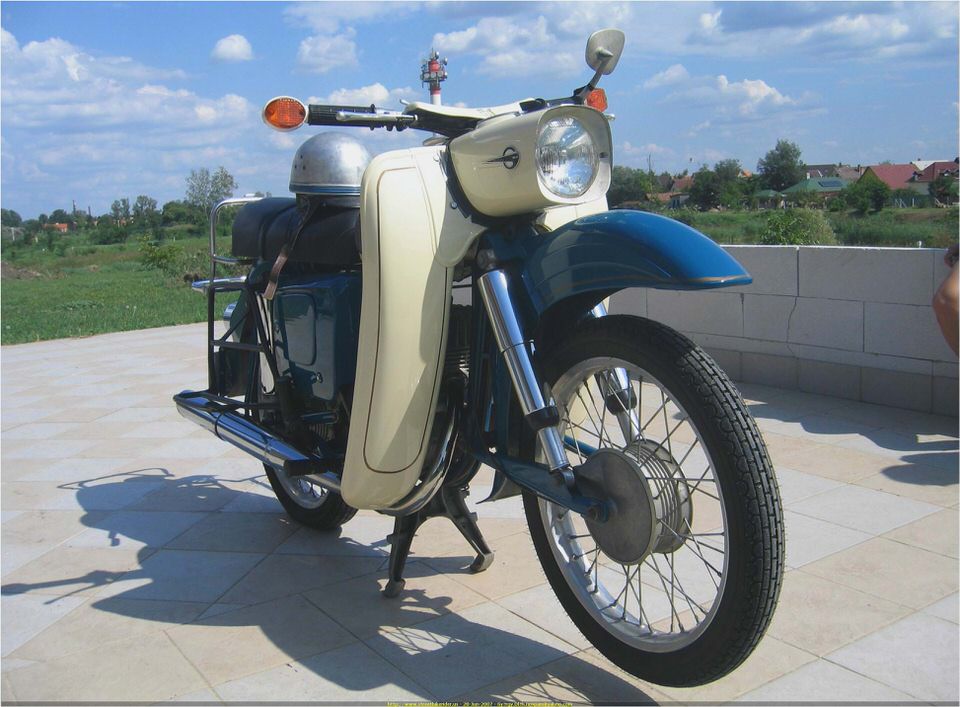 The RT-125 is a mini naked sport bike with tasteful chrome accents and aggressive looks and handling.
The 125-SM is a Super-motard style bike with taller street tuned suspension, tallish gearing and reduced weight.
The 125-SX features the same appearance as the SM but has suspension tuned more for off-road use, enduro-style tires and slightly lower gear ratios.
The 125 FunX is a minimalist light-duty moto-cross bike.
All four 125s are capable of speeds over 65 mph (105 km/h), with the fastest being the RT and SM, both of which are capable of 75 mph (120 km/h) sustained speeds. This makes the MZ 125s amongst the fastest sub-250 cc bikes available.
MZ also continues to use a time proven, robust, Yamaha-built 660 cc single in the successful and well received Baghira line of mid-displacement Enduro/DualPurpose/Motard bikes. Featuring lots of torque and legendary reliability the Yamaha 660 lends the Baghira line the ability to be equally at home crawling through mud, pulling wheelies at the stop-light, and cruising comfortably at highway speeds.
The Newest MZ model is the 1000s featuring a novel 1000 cc DOHC parallel twin designed and built by MZ. The 1000s is a sport-tourer by design, but has received very good marks for handling. The 1000s' unique engine is exceptionally compact for its displacement and rumors exist of a planed super-charged version, perhaps posesing 50 percent more power than the standard 1000s' already potent 110 horsepower (82 kW).
MZ also competes in the European GP-500 class with race-only models, and builds several scooter and ATV models ranging in displacement from 50 to 125 cc, as well as the famous Charlie electric scooter, the fastest stand-up electric scooter produced.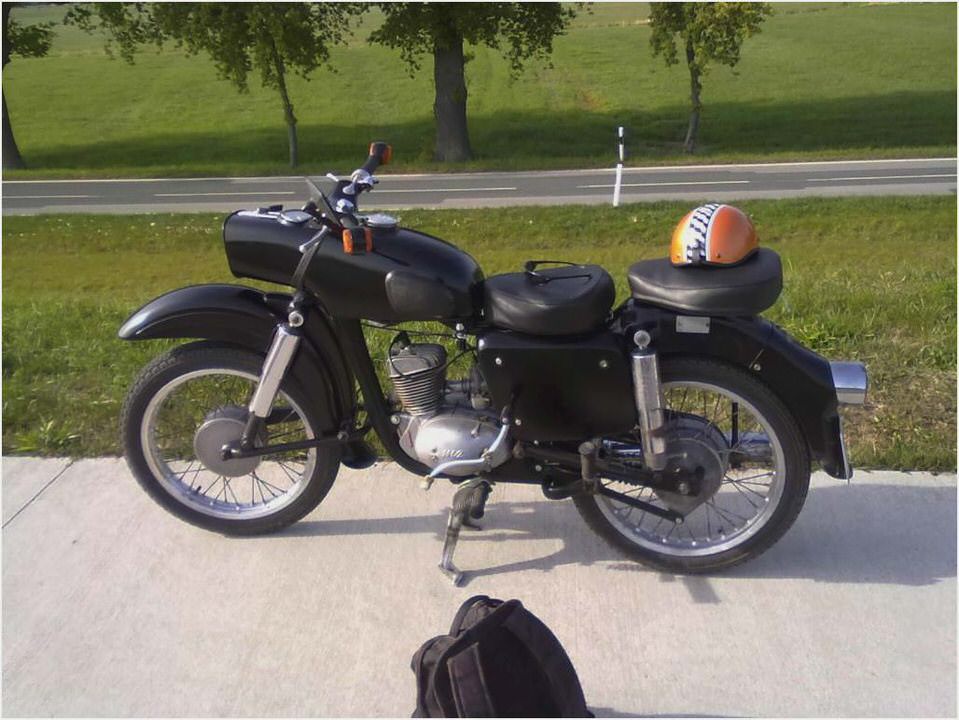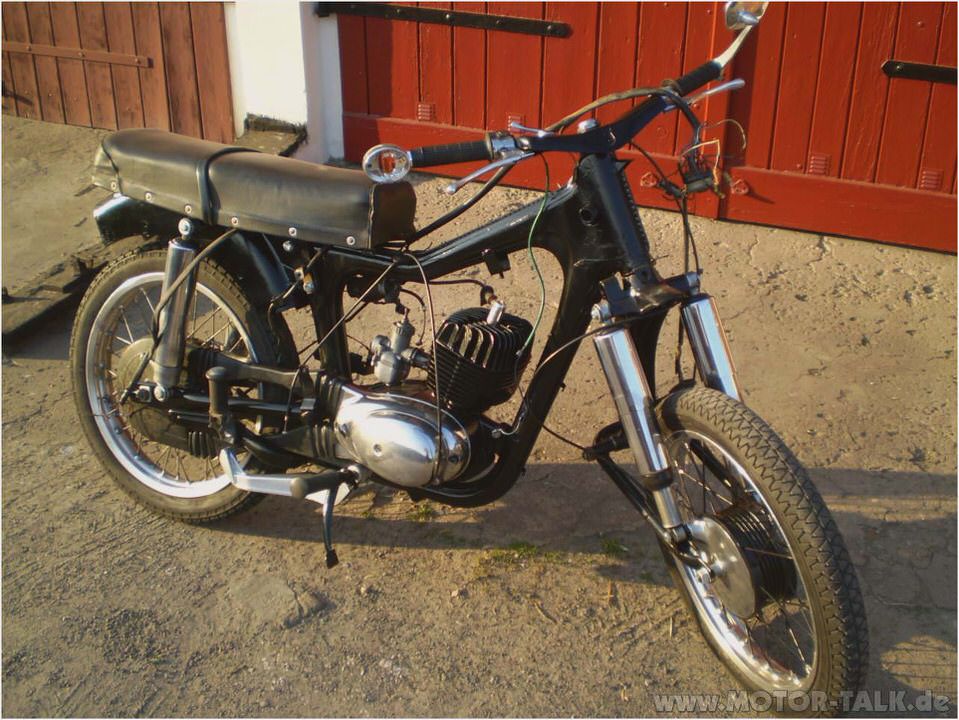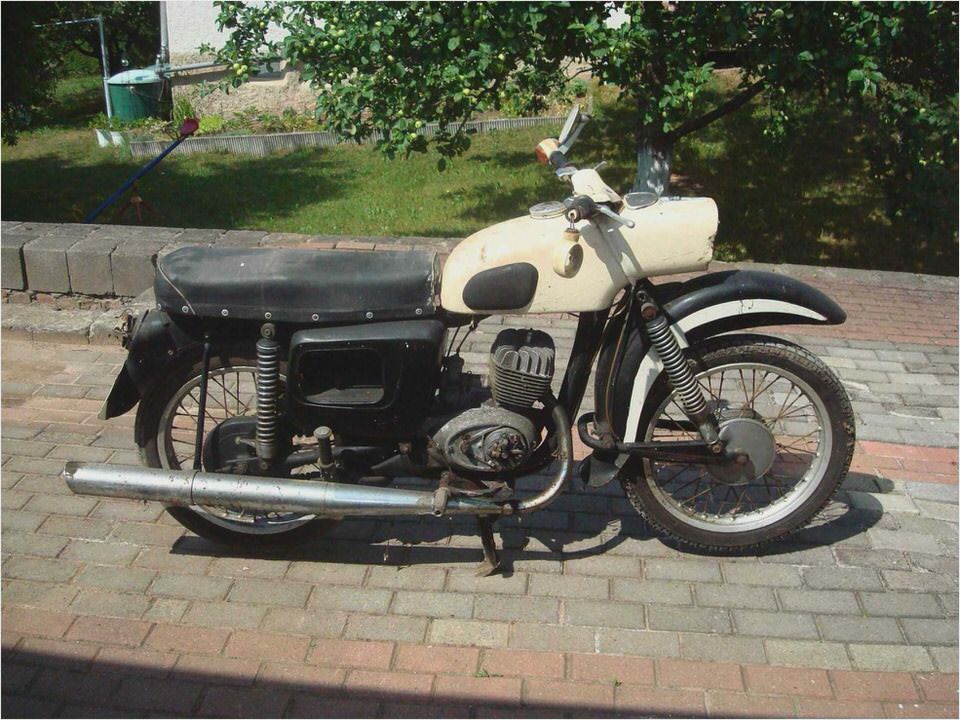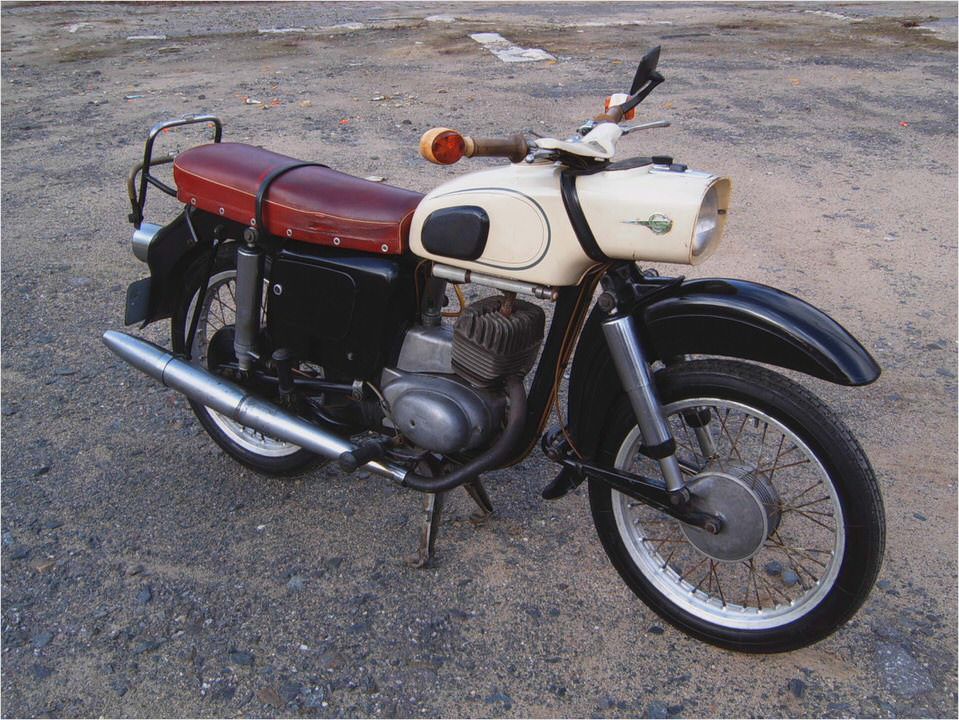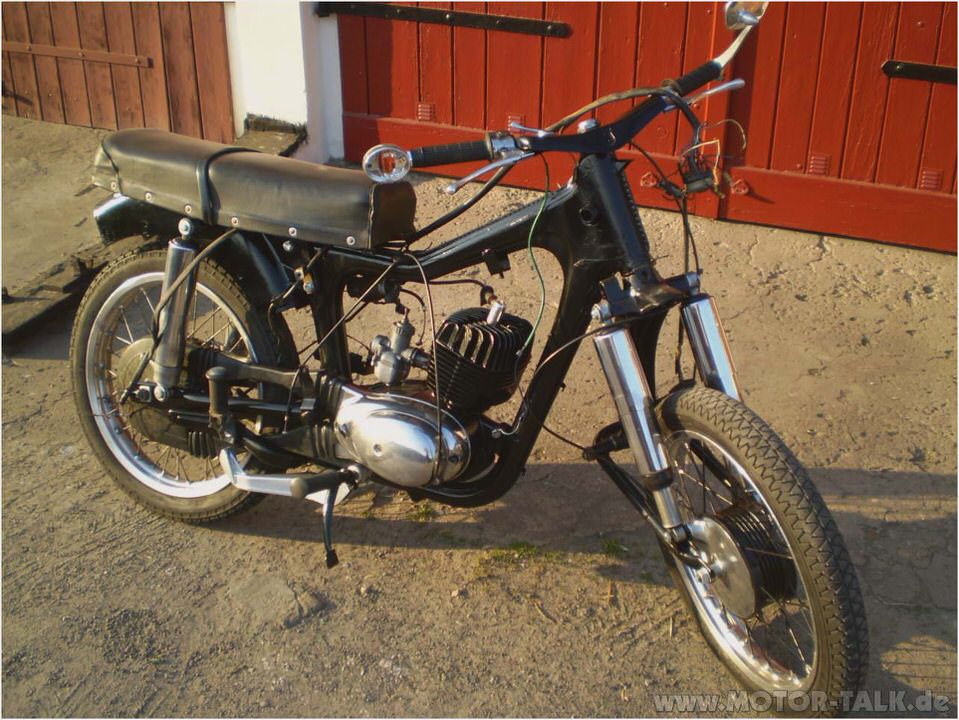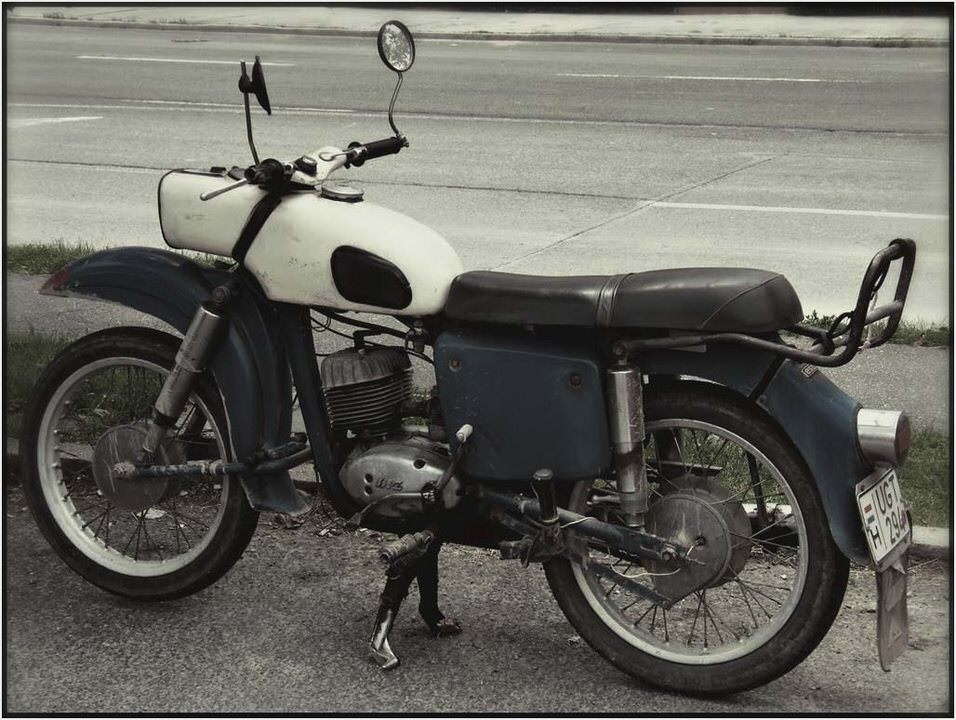 Miss January 1974 MZ 250 (Photos) – National Classic Motorcycles Examiner.com
Honda Evo6 Concept Super Fast, Super Strong Cool Bikes
MZ ES250/2 Trophy Rebuild – Part 2 – The Real Classic Bike Guide – RealClass…
Index.html
RARE CLASSIC MZ 301 SAXON FUN VE Motorcycle MuZ ETZ ONLY 14,350 kms eBay