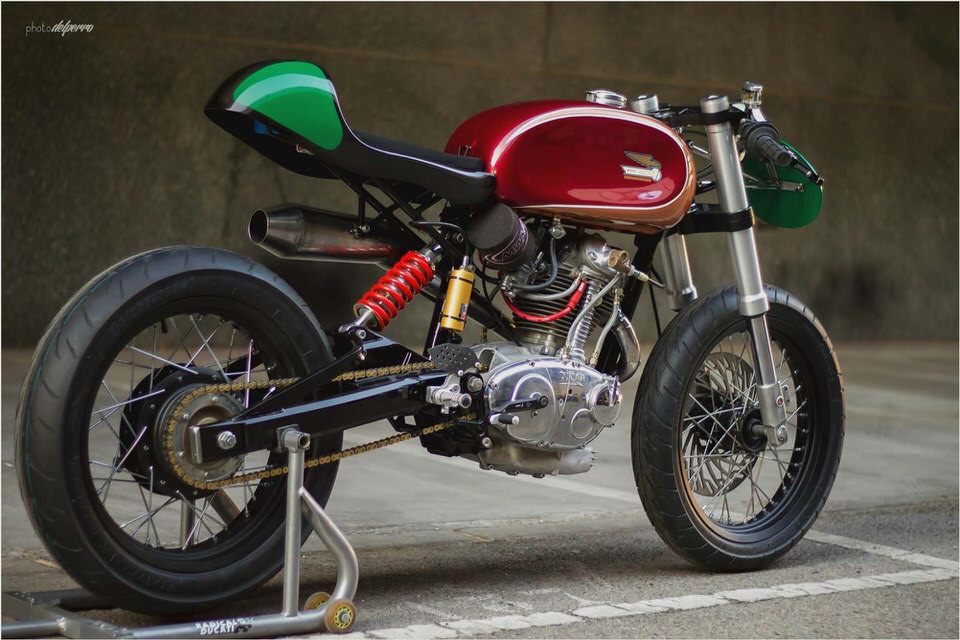 New Motorcycles For 2014
Rider Magazine Staff
The new Indian Motorcycles, Star Bolt, Suzuki V-Strom 1000 and Yamaha FZ-09 we showed you  in recent issues were just appetizers; here's the main course for 2014.
BMW
BMW K 1600 GTL Exclusive
BMW has been hard on the gas launching new-for-2014 models, including the F 800 GS Adventure (Rider, October 2013), R 1200 GS Adventure and R nineT retro bike (January 2014). Just in case its top-line K 1600 GTL touring bike isn't luxurious enough for you, BMW has just introduced the K 1600 GTL Exclusive.
It takes the bike's convenience and luxury to the extreme with standard features such as Keyless Ride, which enables a new pushbutton ignition, steering lock, fuel filler flap and central locking when the transponder/key in your pocket is near the bike—no need to use a key for any of those things. As the transponder moves out of range, the Exclusive's anti-theft system is armed automatically and the steering is locked.
More GTL Exclusive-model features include Hill Start Control, which holds the bike in position on hills until you pull away, without having to keep the brakes applied. The passenger seat is larger, and armrests and a heated backrest are standard. For appearance's sake, a film antenna embedded in the trunk lid eliminates the need for an antenna rod, and the bike is finished in four coats of special Mineral White Metallic high-gloss paint blended with Magnesium Metallic Matte.
BMW R 1200 RT
Many optional features for the regular K 1600 GTL are standard on the Exclusive, including traction control and Electronic Suspension Adjustment II (ESA II). New LED daytime running lights switch on automatically in the daytime, and a pair of LED auxiliary lights help illuminate the road ahead.
With the new liquid-cooled BMW R 1200 GS selling like candy canes at Christmas, it was only a matter of time before the lighter, more powerful twin made its way into other R-series models, like the R 1200 RT sport tourer. The RT's new engine has the same displacement as before (1,170cc), but its output is much higher—a claimed 125 horsepower at 7,750 rpm and 92 lb-ft of torque at 6,500 rpm.
For sport-touring duty, the centrifugal masses of both the crankshaft and the stator have been increased to help the engine run more smoothly. The 6-speed transmission has a taller secondary transmission ratio to reduce engine rpm, and the hydraulically actuated wet clutch has a slipper function.
Although the Alps-bred R 1200 RT has always been a nimble machine, for 2014 the chassis has been revised to complement the higher-output engine. The new frame has a continuous design that increases rigidity, which BMW says improves both responsiveness and feedback, and new 10-spoke cast aluminum wheels add to the bike's more dynamic look. Bodywork has also been redesigned, giving the R 1200 RT an appearance that splits the difference between the R 1200 GS and the K 1600 GT/GTL.
BMW S 1000 R
The 2014 BMW R 1200 RT comes standard with two riding modes (Rain and Road), as well as Automatic Stability Control (ASC). Optional Riding Mode Pro adds a Dynamic riding mode, and the new Hill Start Control function. Other options include Gear Shift Assistant Pro for clutchless upshifts and downshifts, as well as Dynamic ESA (Electronic Suspension Adjustment).
The 2014 BMW R 1200 RT will be available in three colors: Quartz Blue Metallic, Callisto Grey Metallic Matt and Ebony Metallic.
After quickly climbing to the top of the liter-class sportbike heap with its 193-horsepower, in-line four S 1000 RR, now BMW has unveiled a naked version called the S 1000 R. Less bodywork, an upright handlebar and more low-to-midrange grunt (but less top-end power) make the S 1000 R better suited for the street. Redline has been reduced by 2,000 rpm, and maximum horsepower has been lowered to 160 at 11,000 rpm.
Peak torque is the same as the RR, but the 83 lb-ft maximum is reached at 9,250 rpm instead of 9,750 rpm. Up to 7,500 rpm, the S 1000 R makes about 7 lb-ft more torque than the S 1000 RR. That much giddy-up on a bike that weighs a claimed 456 pounds wet should provide enough excitement to wake the dead.
As with many high-performance motorcycles today, the S 1000 R is equipped with electronic riding aids including two riding modes (Rain and Road) and traction control. Dynamic Traction Control (DTC), incorporating two additional riding modes (Dynamic and Dynamic Pro) and making use of a lean-angle sensor, is optional. Optional Dynamic Damping Control (DDC) provides electronic control of suspension damping that continuously adapts to riding conditions.
The 2014 S 1000 R will be available in three colors: Racing Red Non-metallic, Frozen Dark Blue Metallic and Light White Non-metallic.
Pricing and availability on all three new BMWs are TBD.
2003 Ducati Supersports Review – Motorcycle USA
Ducati Diavel in India, New Ducati Diavel, Ducati Diavel Review, Ducati…
2005 Ducati 999 R – Used 2005 999 R at Motorcyclist Magazine
Ducati Hemmings Daily
Ducati 1198 SP – AskMen