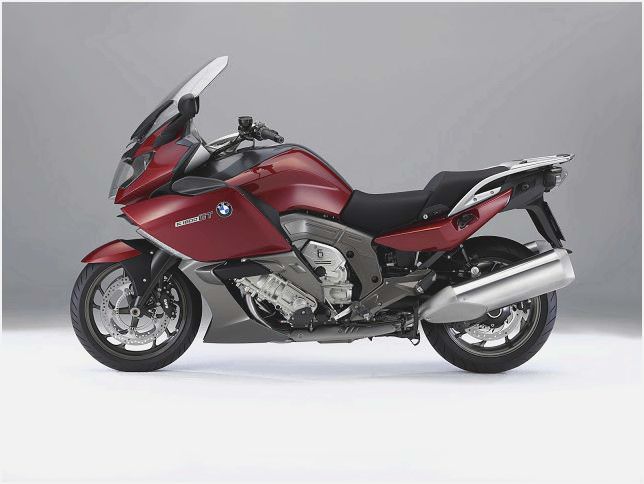 This is no ordinary motorcycle, but a 2003 Boss Hoss running a ZZ4 SBC producing 385HP! And you thought harnessing that kind of power with a PAIR of drive wheels is tricky, think of what Stan has to deal with when he has only ONE drive wheel to put that power to the ground. This guy's got a titanium pair!
1969 Chevy Camaro
Donnie G Giambalvo
Donnie G. bought this then-green 1969 Camaro back in 1973 at the age of 18 for daily use. It had a 307 SBC w/a 4-speed transmission. After 3 years of driving it that way, he decided it needed more in the power department.
So in went a 396 BBC and a TH400 trans (with a 2500 stall converter). The rear was swapped out for a 4.56 gear'd 12-Bolt rear from an Olds. The car was then painted black, and a hood scoop was added for that blower look.
Don't forget the addition of the Awooga horn! For the next 2 years the Camaro saw no changes.
So what do you think would happen to a young lad with a BBC Camaro? Well, Donnie started getting tickets like they were going out of style. So after he reached the limit of points before his license was to be revoked, Donnie decided to take it off the road for acouple of years so his record would get clean. In the Camaro went, into his parents' garage, and the waiting game started.
This was 1978.
As we all know that with time, life and priorities get in the way. Donnie got a good job on Wall Street that took up alot of his time, so the Camaro went on the back burner. Next he bought a house and turned the back burner on low. He then towed the Camaro from his parents' house to his one car garage, where it spent the next 12 years as a garage shelf and storage space.
Donnie got married in 1981 and started a family in 1984 so he had to turn the burner off. In 1992, they moved to their new home with a 2 car garage, where again, the Camaro was towed. But this time it sat for the next 16 years.
Donnie and his wife, Patricia, had saved enough money to get their kitchen redone. But one day as they were talking about it, she turned to him and said, "Why don't you get the Camaro restored instead so you can still enjoy it?" He looked at her in shock, but she assured him it was the right thing to do.
Donnie has a disability that affects his legs and back, and she wanted to get the Camaro back on track while he could still enjoy it. So right about now, if you don't have a warm and fuzzy feeling inside, and also don't think she is one of the best wives in the world, you're probably not human.
After careful research and alot of questions, Donnie found the one place that he trusted to perform the restoration. S/P Classics (of Amity Village NY (631) 789-0363) fit the bill nicely. Here, the Camaro underwent a total body-off restoration and powertrain replacement.
In went a ZZ 502 GM crate engine that would make little old ladies drool. We can't list all the work S/P Classics had done on this beautiful
1-st Gen, but the pictures speak for themselves. New black paint was applied by High Grade Auto Body in East Meadow. The Awooga horn is still in place as well.
And there you have it. Donnie now has himself a sleek 1969 Camaro that he can enjoy.
P.S. "I owe my wife Patricia a new bathroom."
1970 Chevy Chevelle SS
Drew Dr Drew Amitrano
As a Master Tech at Huntington Chevrolet, Drew Amitrano of Huntington, NY knows how to tweak the General's weapons. So it would be no surprise that his 1970 Chevelle SS runs a JA Performance LS6 454, a Select Performance
transmission and Kooks Custom Headers and exhaust. Only the best.
Going abit further into the BBC, you'll find a Holley Dominator carb, an Edelbrock Victor intake, a solid-lifter cam, and factory closed chambered LS6 heads fully molested by Frankie Ford. And that's not all, a
12-Bolt rear with 4.56 gears and Moser axles within the stock rear suspension were tweaked by M.I. Performance. A 1.48 60 ft. time is the result, along with a 10.40 @ 126 mph ET. Drew won Open Comp at Maple Grove back in 2003 with this
combination.
Special thanks goes out to his wife
Valerie, Max Customs, TKX Performance, and the crew at S-K Speed. (2007)
(2006 info) – Being the 2004 HOT ROD Magazine Pump Gas Drags champion is no easy feat. But Rob Schmitt pulled it off in his clean '67. Running a Dave Kogan built, fuel injected 565 BBC, the Edelbrock headed mill propels this street driven animal to the tune of 8.70's ON PUMP GAS.
A G-Force 5-speed transmission harnesses the power to the rear that is equipped with a ladder bar setup and 31×10.5 monster rubber. This Chevelle weighs in at 3700 lbs w/driver, is registered and insured, drinks pump gas and runs 8.70's. Need we say more?
A.J Berge's daily driven 2006 Dodge Charger runs a normally aspirated Arrington 440 stroker HEMI (churning out 530 rear-wheel horsepower), a Paramount NAG-1 transmission with a ProTorque 4,700 stall converter, a 4.10 geared Ford 8.8 IRS and Driveshaft Shop 1,500 horsepower axles. Best ET so far is a 10:83 @ 124.7 MPH on MH drag radials. Now that is one fast daily driver!
1957 Chevy 210
Michael Mulvihill
This clean example before your eyes is Michael Mulvihill's 1957 Chevy 210. He says its an old school ride with a modern punch. We'd have to say it's got more than that, maybe a dropkick to the temple?
You see, there's no small 283 in this badboy, but a 383 stroker, backed by a 2800 stall equipped TH350 and a Currie rear with 3.73 gears.
Just look at that stance on this '73 Charger!
A 400 cubic inch Big Block is housed within the two tone blue paint, accented with a copper stripe. Other features are a black interior and 1972 taillight assemblies.
1970 Dodge Challenger
Glen M.
Glen's Challenger is absolutely annihilating those poor Nitto NT555's!
With a 440 Six Pack powering this monster, there was no end in sight of his burnout. It rolls on 18 wheels off of a Lexus no less!
Edelbrock heads help the upper respiratory of the 440 to push about 550 horsepower!
This '77 Chevy Impala is seen here smokin 'em up like a good Cuban cigar. Pay Coffey's Imp runs small block Chevy power with a TH350 transmission that spins the stock wheels with Moons. A 2-bbl carb setup and an MSD Ignition help corral all 350 horsepower to produce a cloud of madness that can be seen from space!
The power comes from a 306 with Edelbrock aluminum heads. Not mush else is known about the car, but from the looks of it, Eddie will be needing some new rubber in the back soon!
A '71 LT1 350 with Canfield heads working with an FB Performance TH350 powers this Camaro to the tune of 11.54 @ 116.24 MPH. (2007 info)
Check out the latest info HERE!
VW Beetle
Vicki Alexander

If this VW Beetle looks familiar, it should! Winning the First Place Trophy at the National Volkswagen of America Show is just one of the highlights, as well as being in an issue of VW Trends Magazine!
Added parts after just one week of ownership consists of a rear spoiler, Borla Stainless exhaust system, ABD Racing cold air intake, carbon fiber interior trim, Konig wheels and Porsche front calipers.
Power comes from the 1.8L, but a Progressive Turbo system pushing 6-14 lbs of boost assists things. An aftermarket intercooler, BOV and wastegate keep things in check to produce 222 horsepower! This is all backed by a 6-speed manual.
Addco swaybars were thrown into the mix to keep this Beetle planted, and a custom paint job by Eddie in Bethpage, NY makes sure it gets noticed.
1985 Camaro IROC-Z28
Charles Rauch
This 'ROC is some serious business. Aside form the aesthetics such as the Corvette C5 wheels and 3 cowl hood, you wouldn't know what lurks underneath.
Charles' 350 small block is stuffed with KB forged pistons and connecting rods, and topped with milled and ported 882 heads. A Comp Cams bumpstick decides when air is ingested through the Edelbrock Victor Jr intake, and ousted from the Hooker headers and a custom 4 exhaust system. A worked 650cfm Holley proudly sits atop.
Shifting duties are handled by a T-5 5-speed, which sends power to an aluminum driveshaft and 3:73 gears.
Weight reduction was also a priority, so Charles relocated the battery to the trunk, removed all AC components, heater core and stereo system. A custom aluminum console also shaves some weight off as well. But all is not spartan inside.
A Grant steering wheel and Corbeau racing seats make it a comfy place, and a new carpet and upholstery adds the finishing touch.
1970 Chevelle
Bill Wooley
This image dates back to August 1998, taken at Westhampton Raceway.
A 540 c.i. rat motor powers this 3,600lb machine to the tune of 10.0's at 132 mph! A 150HP nitrous plate system is sandwiched between the carb and intake for added fun. This car was driven to the track!
1993 Ford Mustang LX Coupe
Matt Botchler
This clean coupe still sports the original paint work and weighs in at only 3,124 lbs. (with driver). An S-Trim'd Vortech DSS 331 motorvates this notch with help from a custom sheetmetal Hogan intake.
The exhaust side consists of Kooks Custom Headers and a custom X-pipe system. An Accel Gen 7 DFI controls all the mayhem. One of the early passes down the track netted low 10's with no tune in the DFI yet!
A Wolf stock style suspension and Mickey Thompson 28 x 12.5 ET Streets make it stick. Chassis was done by Mark Poldino of Hellbent Race Cars.
2001 Camaro SS
Dave Buccola
This is Dave's second Camaro to date. But this one started it's powerful career early in it's life as it's factory warranty was void after only one month of owning it (from all the mods you see). It started like most of the LS cars, running 13's, then 12's in the quarter mile. Now?
How does 9.30 ET's strike ya?
Triumph Thunderbird med 1600 Twin
Uncategorized Motortrend
View the latest first drive review of the 2009 Hyundai Genesis. Find pictures…
Your Butler – The Wall Street Job Report The Wall Street Job Report
BACK TO THE FUTURE, MRS. DOUBTFIRE, THE STING, THE DEVIL WEARS PRADA…