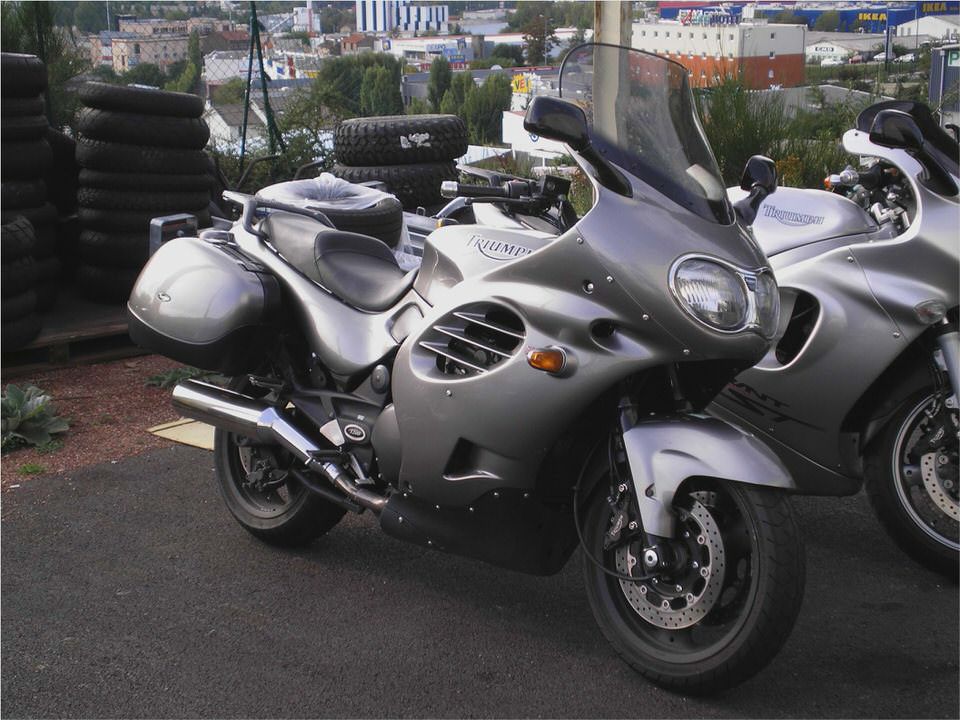 PH2: NEW TRIUMPH TROPHY 1200
Triumph unveils the 2013 version of its Trophy touring bike
Triumph has just unveiled the first of its 2013 models – the new Trophy 1200 and its pimped brother, the Trophy 1200SE. Both of which, like the latest Explorer, bear more than a passing resemblance to their closest BMW competitor.
Like the Explorer, the Trophy uses the new 134hp, 89lb ft, three-cylinder 1,215cc engine. This means 'ride-by-wire' is included, as is a huge generator to power all your electronic gadgets – oh, and traction control and cruise control are standard. The only physical differences between the motors are a slightly taller sixth gear on the Trophy. Both bikes use shaft drive, a necessity for a touring bike, and have long 10,000-mile service intervals.
The tank is a fairly decent 26 litres.
A stand-out feature of the SE is Triumph's first electronic suspension system. Like the current generation of BMWs, the Trophy has electronically adjustable suspension with three modes and the ability to alter to suit a pillion and luggage – though it isn't semi-active like the next generation of BMW R1250 models are expected to be. The stock Trophy has conventional fully adjustable suspension.
While ABS is on several Triumph models, the Trophy adds to it with a new linked brake function, something that's fairly common on rival touring models.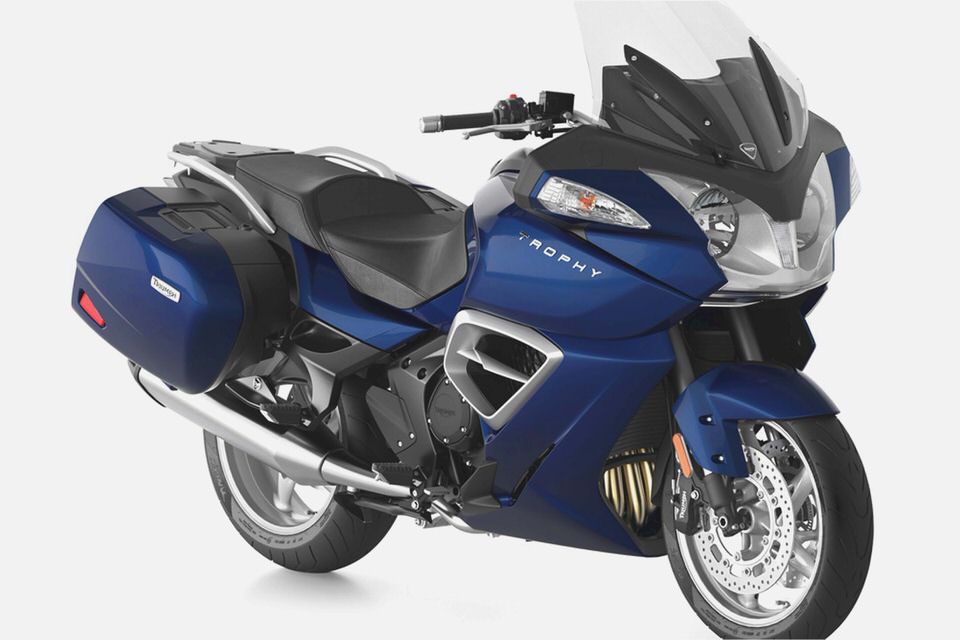 There are also toys aplenty on the new Trophy – and a new dash is just the start of things. The Trophy has an electronically adjustable screen that can 'remember' its previous height position, as well as electronically adjustable headlights. Heated seats, heated grips, tyre pressure monitors, GPS and all the usual touring extras can be added and are sold by Triumph in its official extras catalogue.
The SE version also comes with a formidable sound system that's Bluetooth and iPod compatible and has 2x20w speakers, speed-adjusting volume control, a USB slot, radio, auxiliary input and incoming call support.
With the BMW R1200RT costing Ј12,595, it is likely that the Trophy will be there or thereabouts when it comes to price. No figures have been released, but it is fair to expect the stock bike to be just over the Ј13,000 mark, with the SE nearer to Ј15,000.
The only catch could be the new 2013 generation of water-cooled R1250 models that BMW is developing. They will certainly have more power than the air-cooled Boxer engines, and also some high-tech gadgets such as semi-active suspension. Mind you, the Triumph Explorer has already proven that, given the choice, many buyers will plump for a British bike.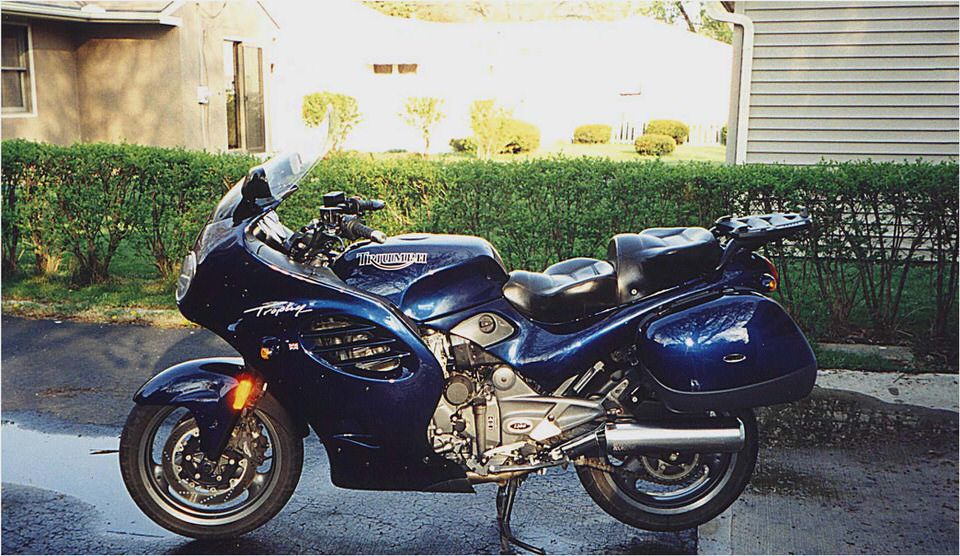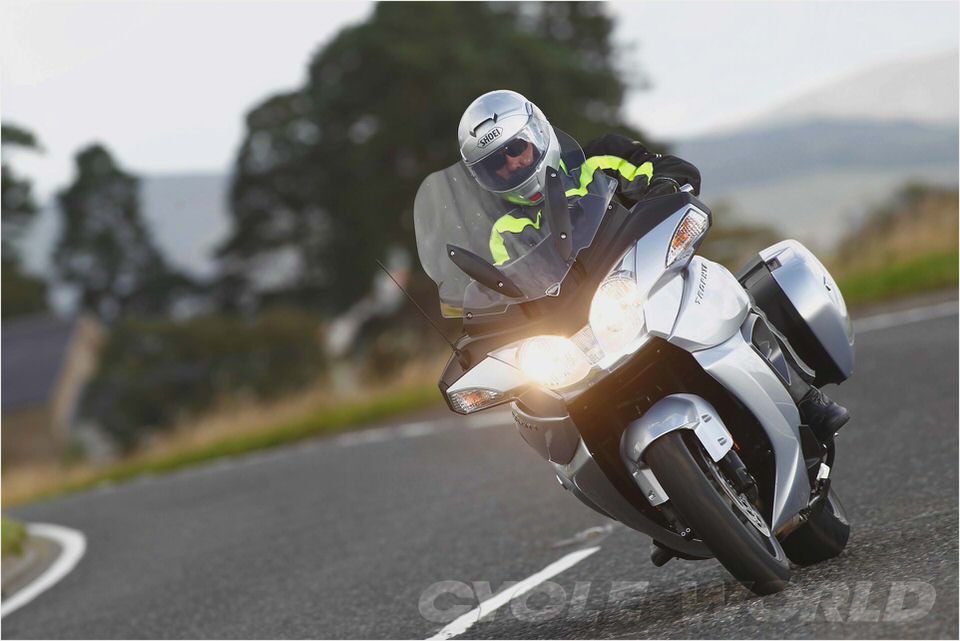 2004 Triumph Speed Four Comparison – Motorcycle USA
Triumph America India, Price, Review, Details, Specifications
2001 Triumph TT600
Triumph Thruxton 900 –
Triumph Trophy – Trophy Daytona 1200 parts for sale