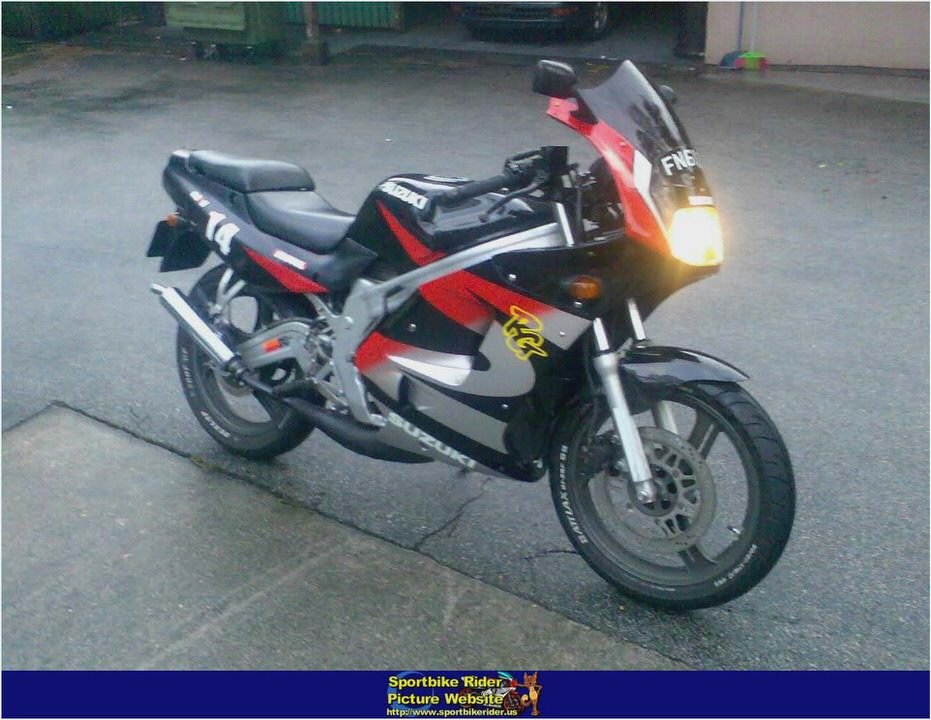 Details about Suzuki RG 125 150. Full 12 Months MOT. Ready To Ride Away.
More chances to get what you want Feedback on our suggestions
Yes
Hello And Welcome To My Auction.
This is for my Suzuki RG 125*
Basically this bike is actually a 1998 RG 150 but was registered as the closest model in the UK when imported here in 2002 which was of course the RG125. So in a nutshell you get the performance of a 33hp 100mph bike on a ' L unatic' plate! It goes like a scolded cat.
LOL. I weigh 14 Stone and it easily hauls my frame up to a ton NO PROBLEM (On the track obviously. ). RS 125 Aprilia's won't get anywhere near when you hit the band at 8000 revs.
History is that these were made almost exclusively for the Thai market but some found their way to Europe and 100 went to New Zealand where they apparently had a race series for them. Very few found their way to the UK and I have seen only two or three for sale on eBay. They were either not at a reasonable price or had been modified.
The last owners said this came from New Zealand but I can't say for sure.
I can assure everyone looking that this one is as original as I could find and I'd wager you'd not find one as close to factory anywhere else in the UK. Many of the parts are the same as the RG 125 so pretty cheap and easy for upkeep and running costs.
I bought the bike about four months ago. It was immediately stripped down as soon as I got it home as the condition in which the previous owners had sold it left a lot to be desired.
It has recently had the following done:-
Frame Flatted, Resprayed and Lacquered.
Original Empi Mag Wheels Flatted, Resprayed and Lacquered.
Grab Rail and Fairing Mounts Resprayed and Lacquered (along with stand and many other screws fixings)
New Wheel Bearings Front and Rear
Brake Calipers Overhauled Front Rear (With Receipts)
Correct New Rear Indicators Fitted (still has the aftermarket units fitted in one of the photo's)
New Tyres Front Rear
New Fork Seals
New Correct Plug Fitted.
MOT'd Last Week so good to go.
Will be sold with 12 Months Tax also.
For a bike of this age it is in very good order. Please arrange to view prior to bidding if you are unsure.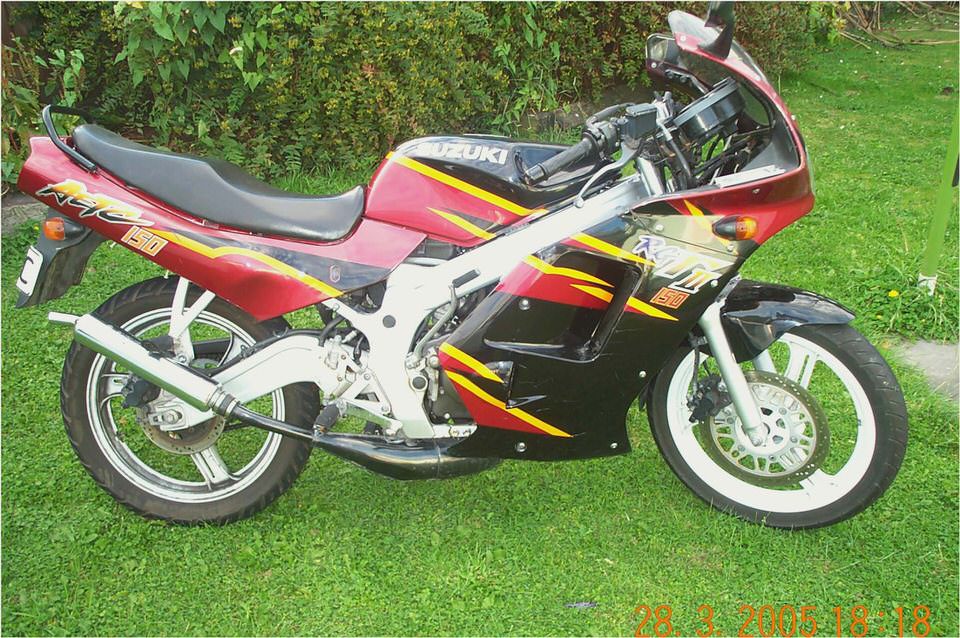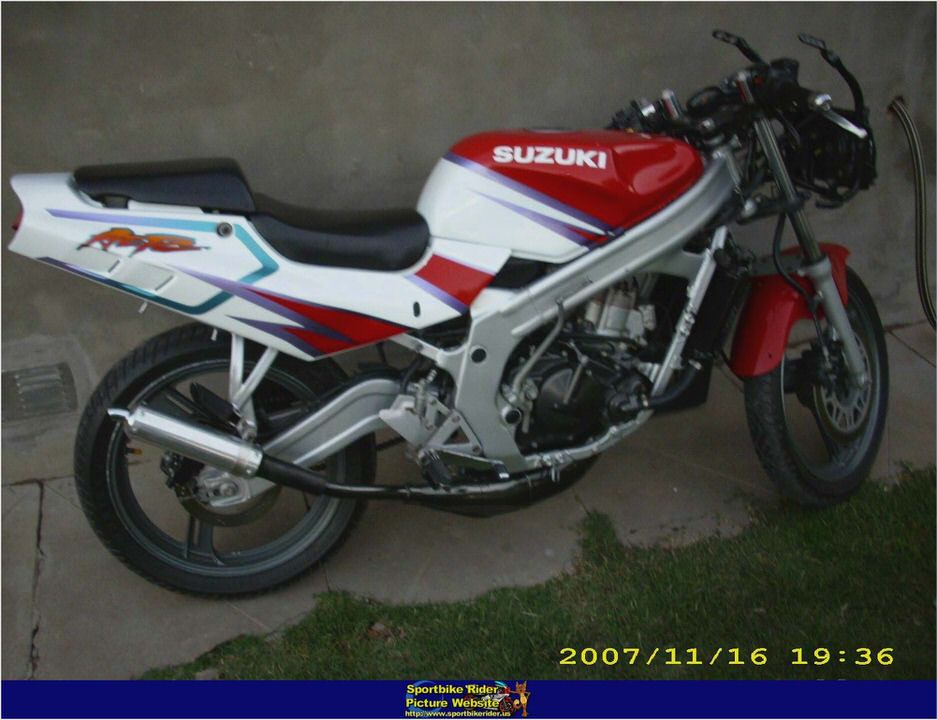 Being critical the bad points are:- There are chips and marks on the decals but they still look good (Replacements have proven impossible to find!). The upper fairing has been repaired (plastic welded) and there are some scrapes/marks on the body panels. There is a small crack in the front mudguard and the fairing visor has the usual crazing.
Any questions I will do my best to answer in a timely manner. Email if you wish to view and it can be arranged by appointment only.
Selling as I am taking my test and I now want want the money toward a GSXR 600.
BORING BIT!
No Buy Now and No Ending Early.
Bid to Buy and not to kick the tyres.
Less than 10 Feedback provide LANDLINE Contact Number or bids will be removed and bidder blocked.
Sorry to be blunt but it is too expensive to use eBay these days to deal with time wasters.
Reasonable Reserve and No I am not telling you what it is! Lol.
Delivery available at £1 per mile 1 way from DH2. Work price out for yourself and please do not ask me as I will not reply. Contact only to ask if delivery possible as it may not be viable.
Last Of All GOOD LUCK HAPPY BIDDING.
On 28-Jul-13 at 10:57:57 BST, seller added the following information:
Please note I have cancelled bids from less than 10 Feedback bidders as they have not provided contact details. Please contact me with details prior to bidding. Thanks. Mark.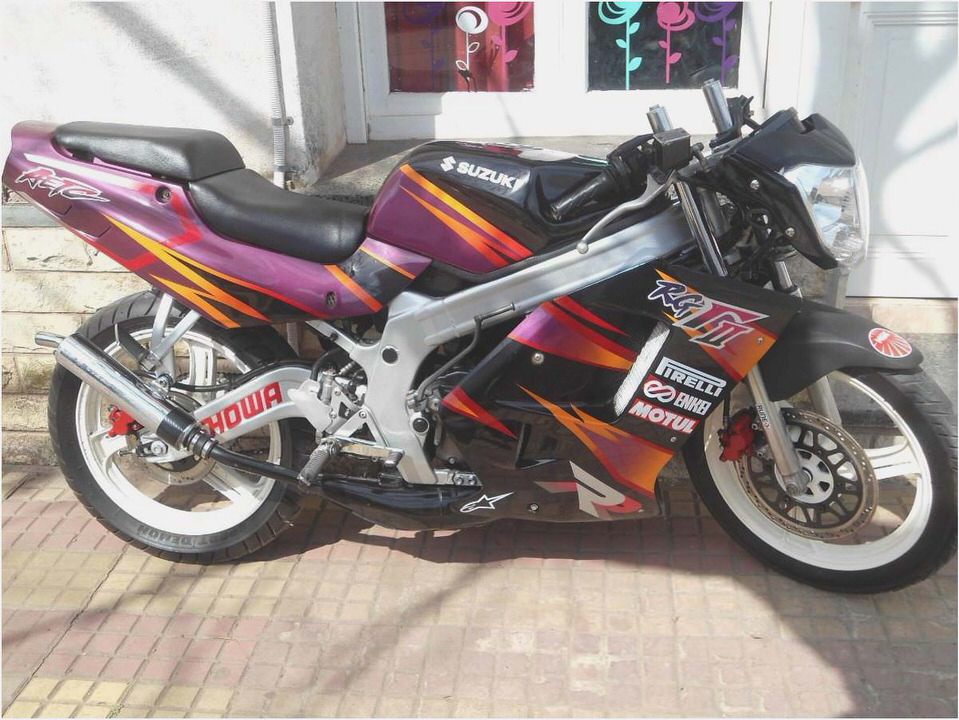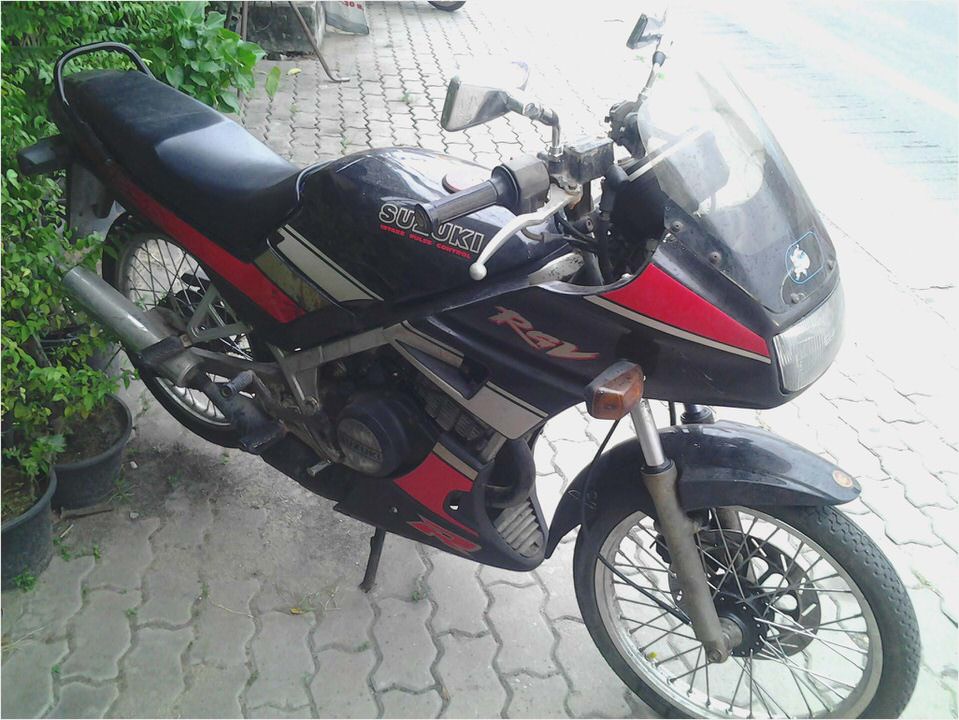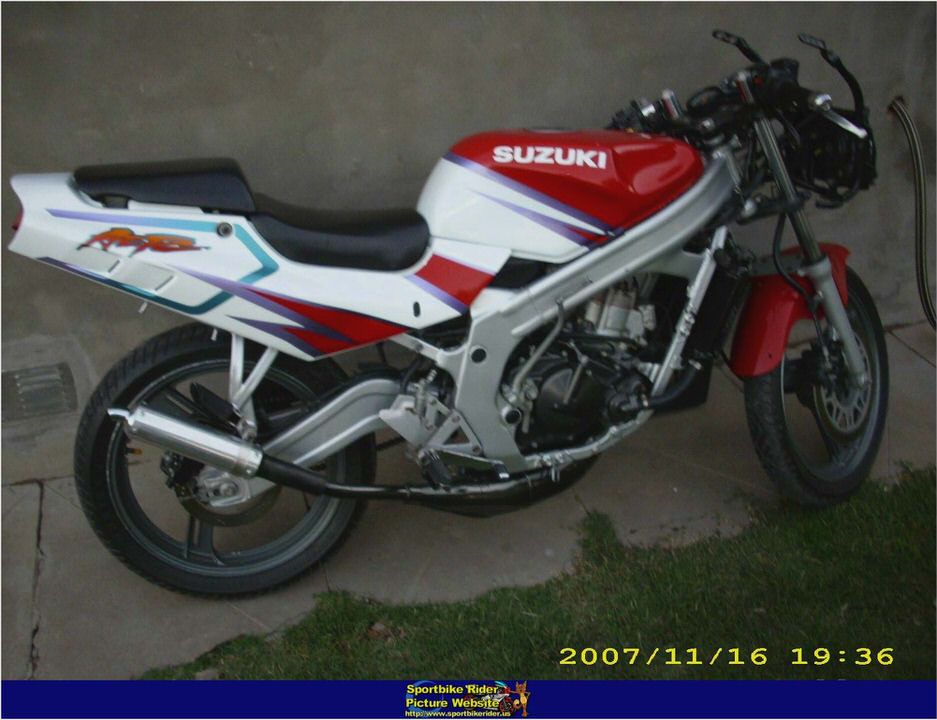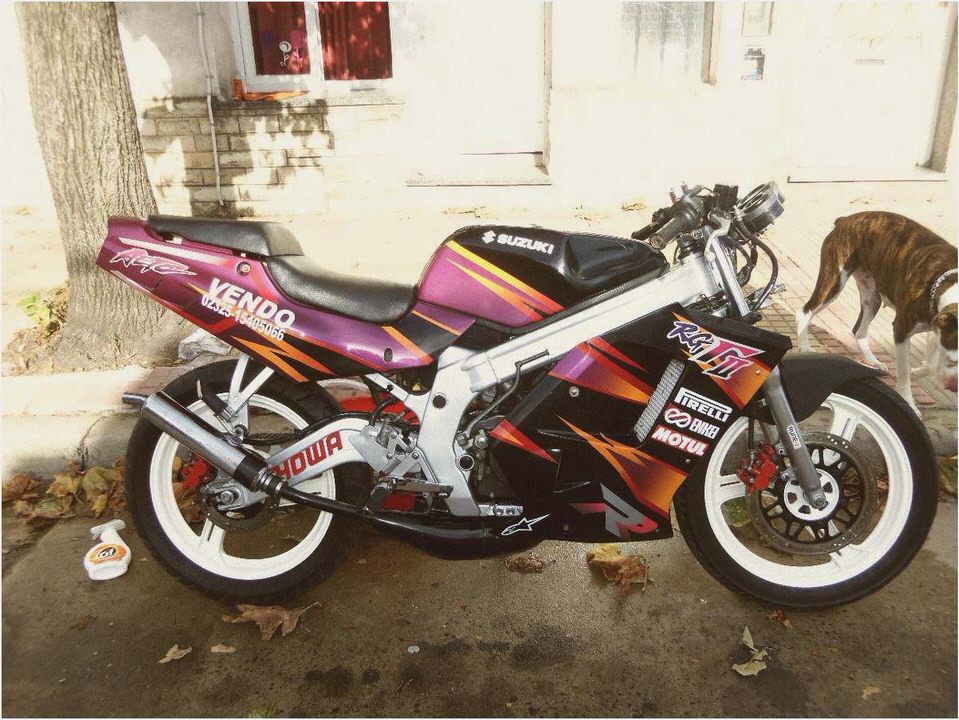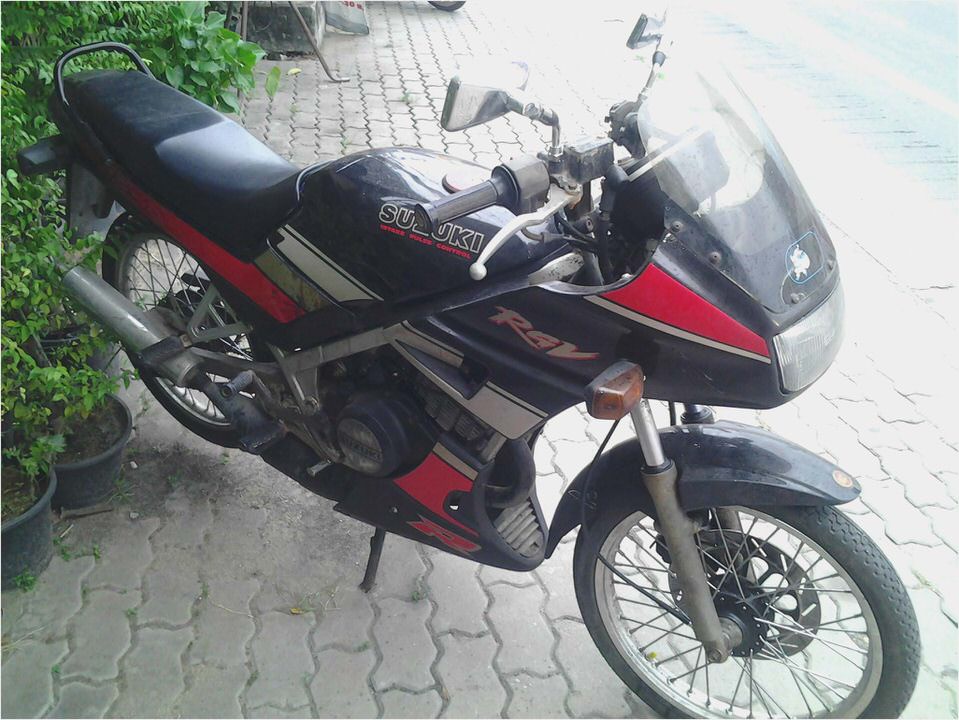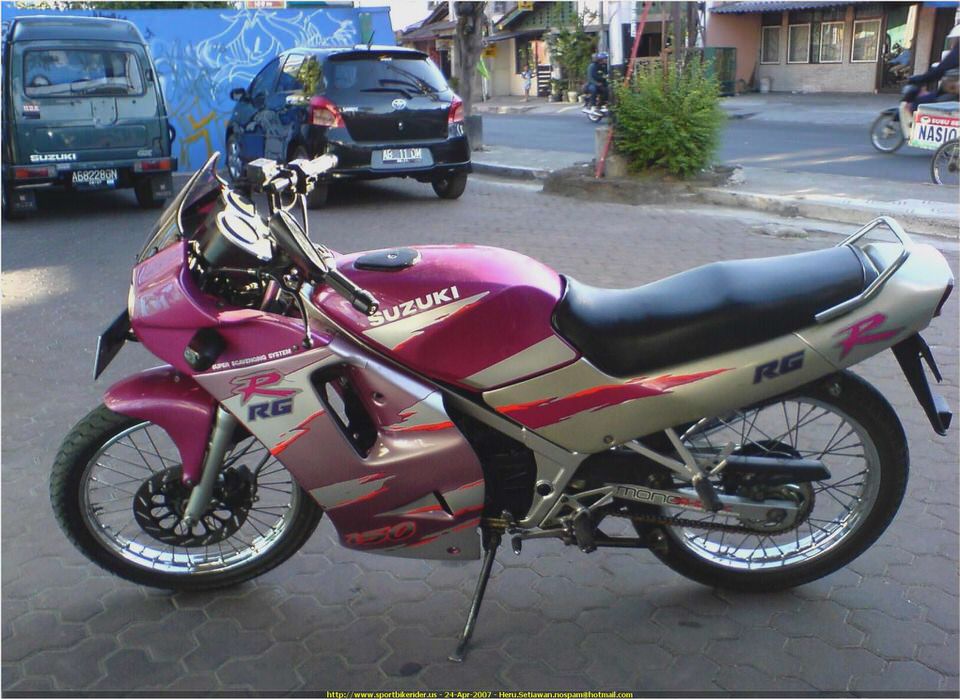 XN85
Bombardier DS 650 – Test Ride & Review – ATV Rider
Suzuki Bags Suzuki Saddlebags for Boulevard, Marauder, intruder more
Dalton Clutch kit install on a King Quad 700
2008 Suzuki V-Strom 650 ABS motorcycle review @ Top Speed