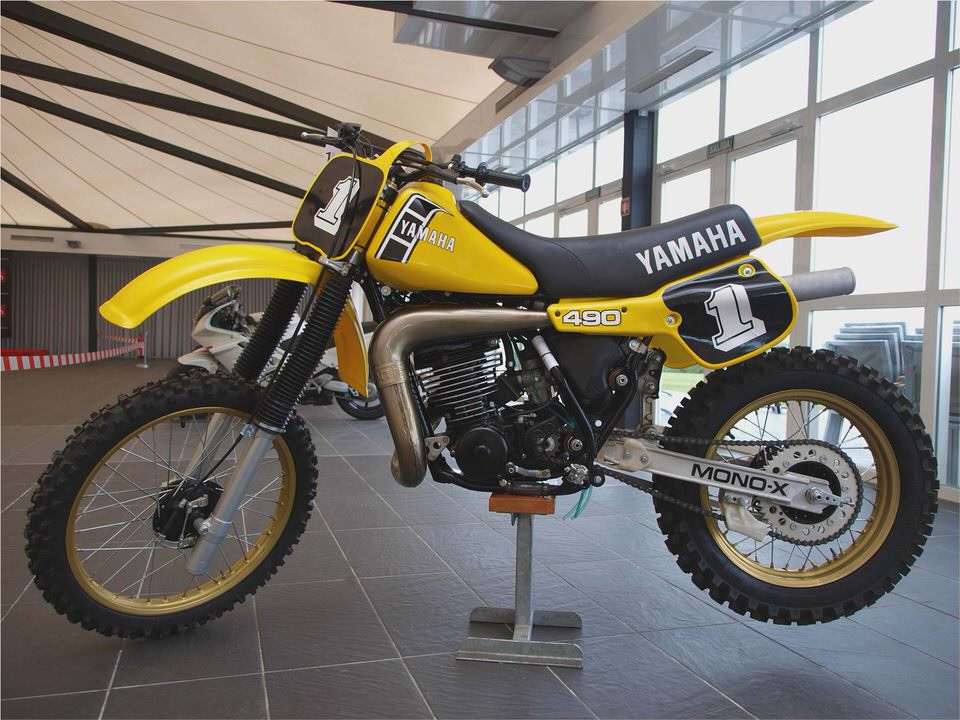 YZ 490
Here's a picture of my YZ490 Yamaha. It's a 1984 model, with a 1982 – the first year – lower end/transmission (purchased at a bike salvage yard after the original lower end's kickstart gear broke and wedged between the primary drive gears. OUCH. That cracked the hell out of the inner cases.
So, I had it bored and put a fresh top end on an unknown-condition lower end, and so far have had no problems other than clutch wear.
It's 487cc, has reed-valve induction, a 40mm Mikuni carb that I may replace with a 36 or 38mm depending on how successful I am at attempting to jet it for clean part-throttle running. It has a four-speed transmission with ridiculously close ratios for anything but motocross. Once it's geared high enough for road use, taking off in first will be like taking off in second with the stock gearing. I predict some clutch wear.
Maybe I'll find the 5-speed from an IT490 somewhere one of these days.
The missing side number plates were taken off due to heat warpage on the exhaust side and general decay on the left. I may back them with some rigid brackets and use them, in turn, to back some sort of saddlebags. That would keep road spray out of my stuff, at least somewhat.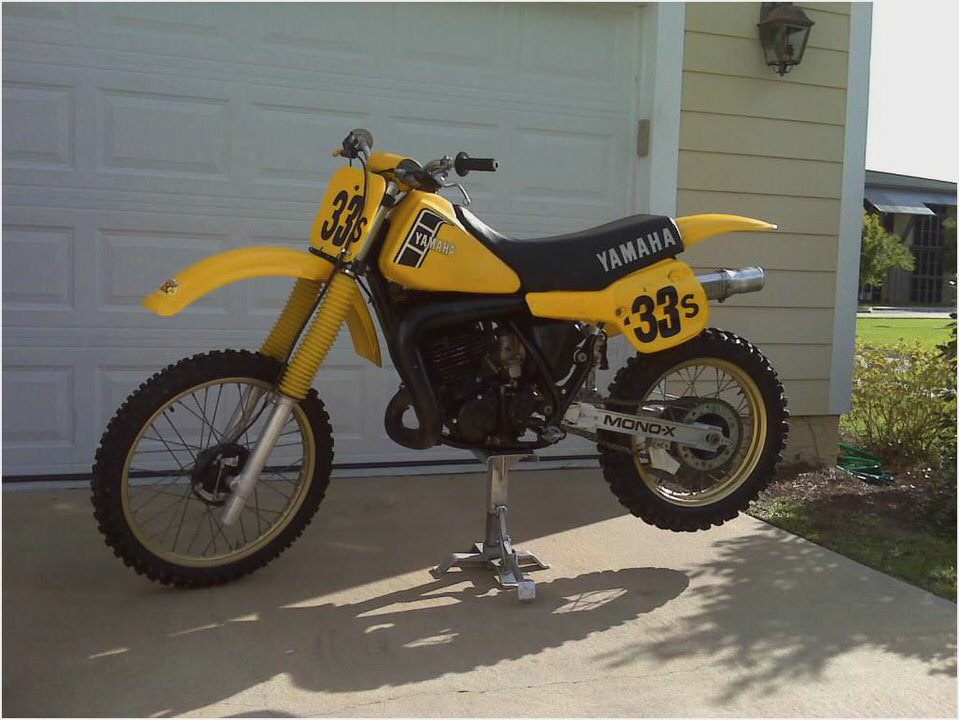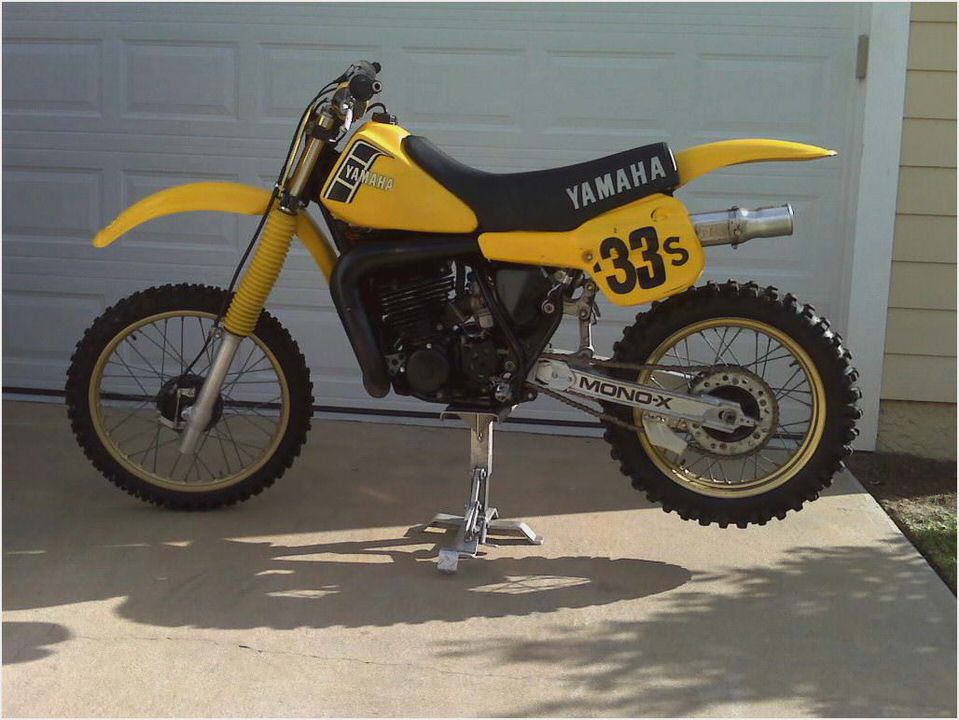 I built brackets that attach to the triple-clamp pinch bolts to carry the headlight and turn signals, which came off an early 70s Kawasaki F-9 enduro 350. The rear signals, off the same bike, clamp nicely to the frame tubes under the seat, but had vibrated loose so I took them off before I lost one. I will have to reinstall them with some inner tube strips inside for extra friction, or maybe a set screw.
Future plans include but are not limited to 1) building a bolt-on subframe, on rubber mounts, (to carry the taillight, a small rear cargo rack and the saddlebag attachment points–with the vibration, all that weight would probably crack the under-seat tubes); 2) building a quieter muffler–my first attempt is the size of a car muffler and somehow silenced the low frequencies and retained the high ones, so it sounds like a big bee in a can; it's pictured here with a typical $70+ overpriced glass-packed aluminum trendy motocross aftermarket unit I choked at buying several years ago; 3) finishing installation of a charging system, horn, brake light circuit and rearview mirror; 4) street-legal tires; 5) building a custom seat once my plastic seat base finishes cracking all the way through.
Thanks for reading this, and for maintaining what is probably the coolest Web site I've seen. I look forward to updates and find the discussion board very interesting. It's a cool environment to escape to now and again. Ben Niven
Lincoln County, Missouri, USA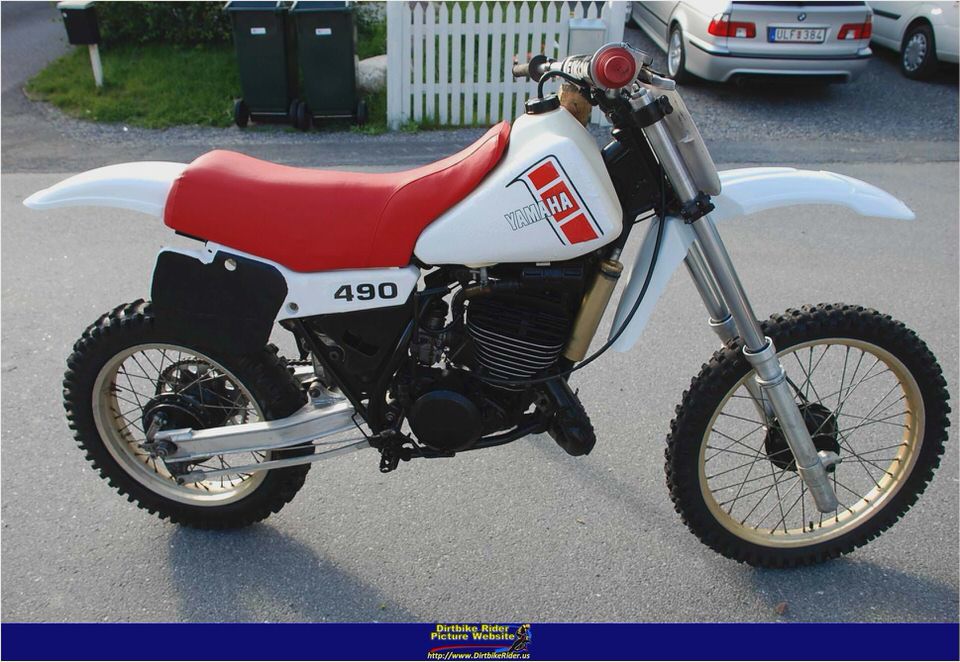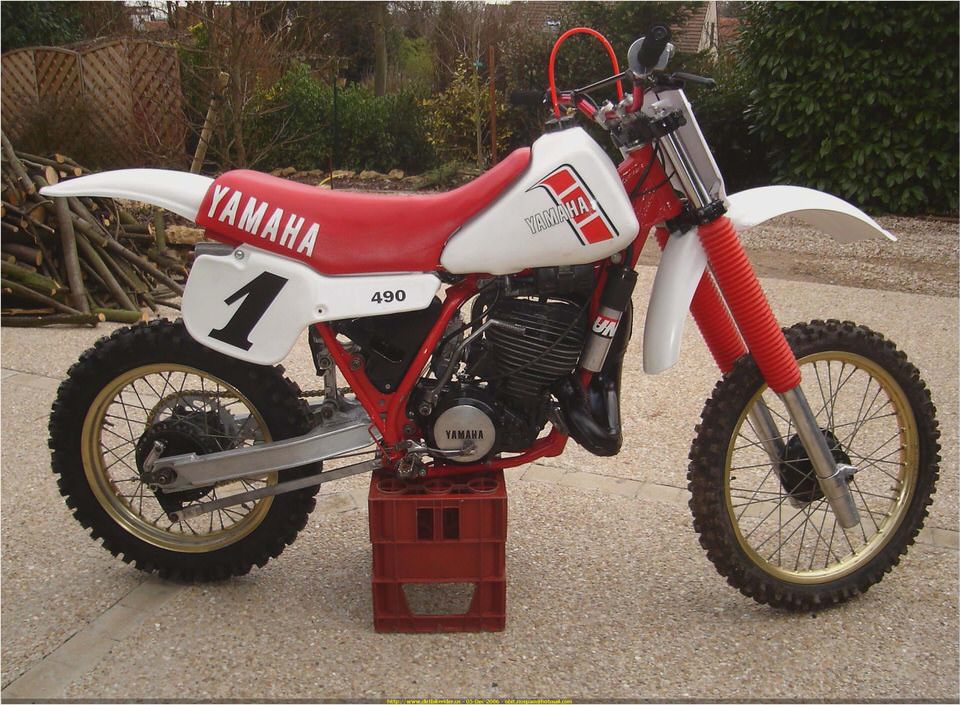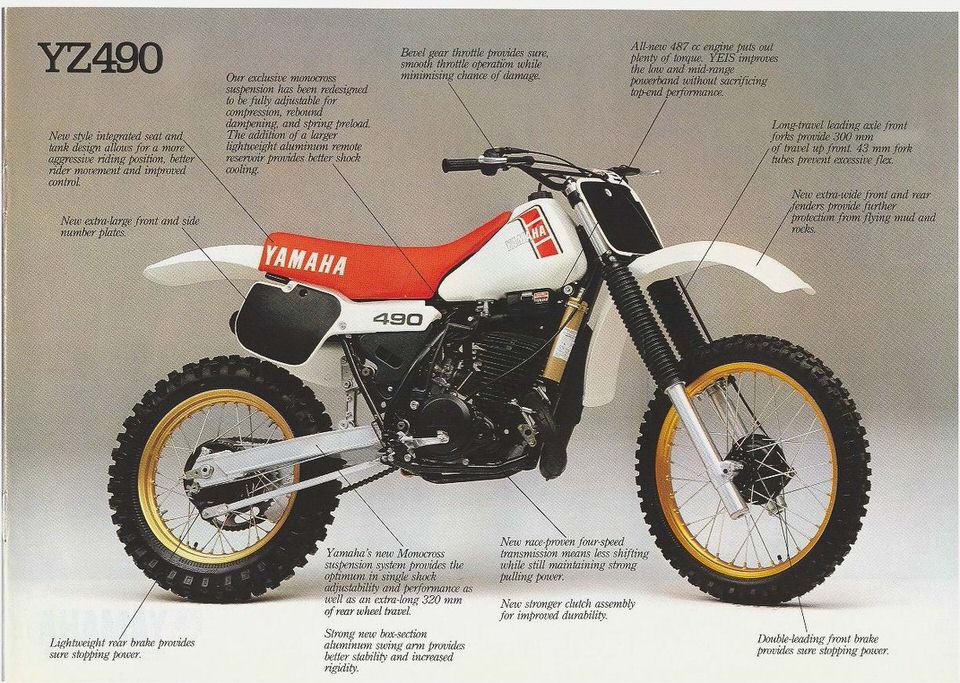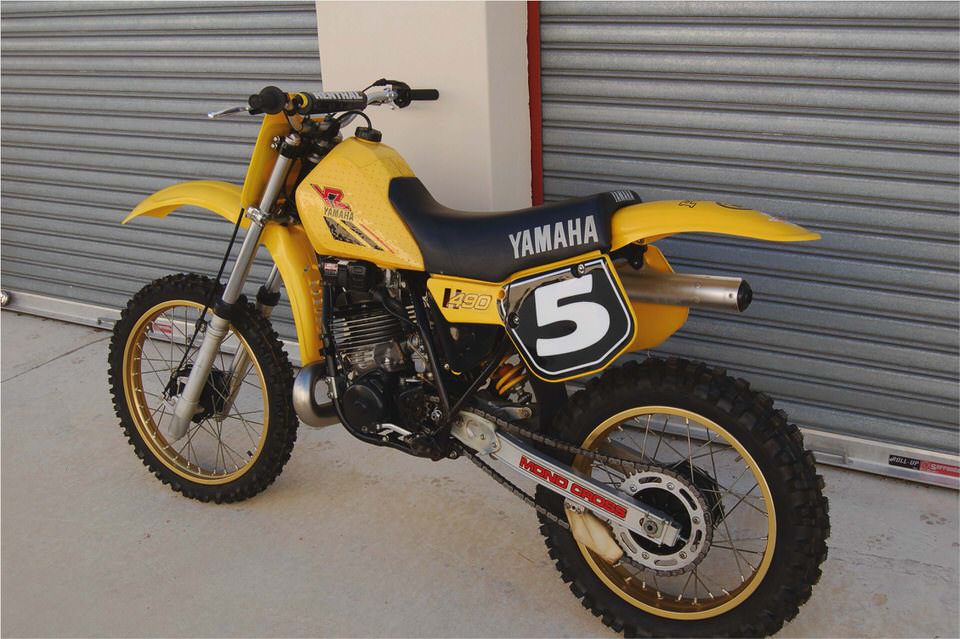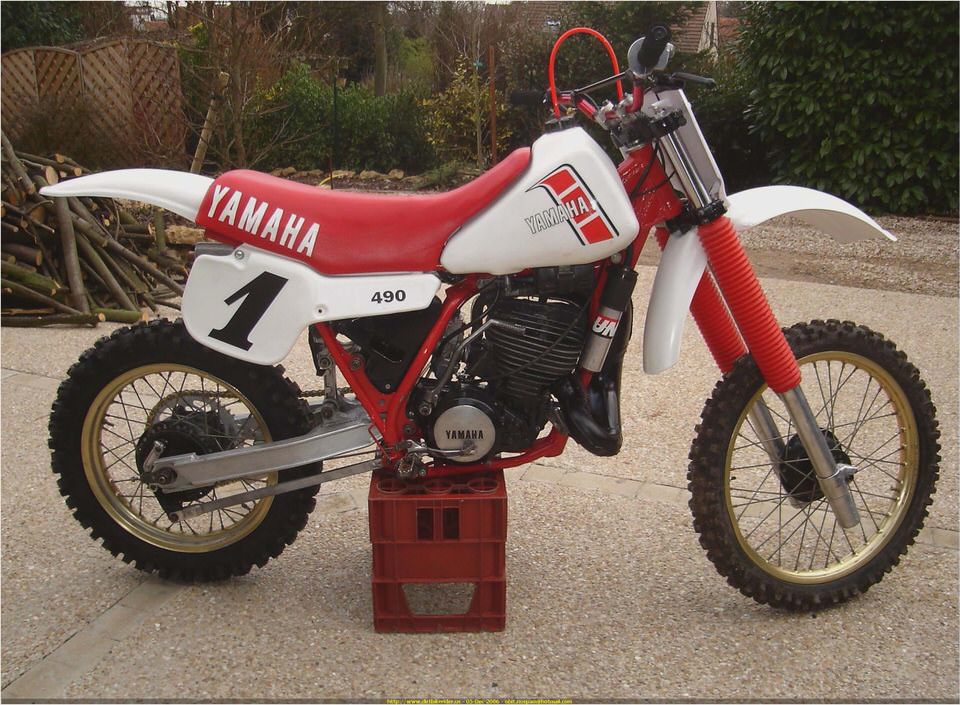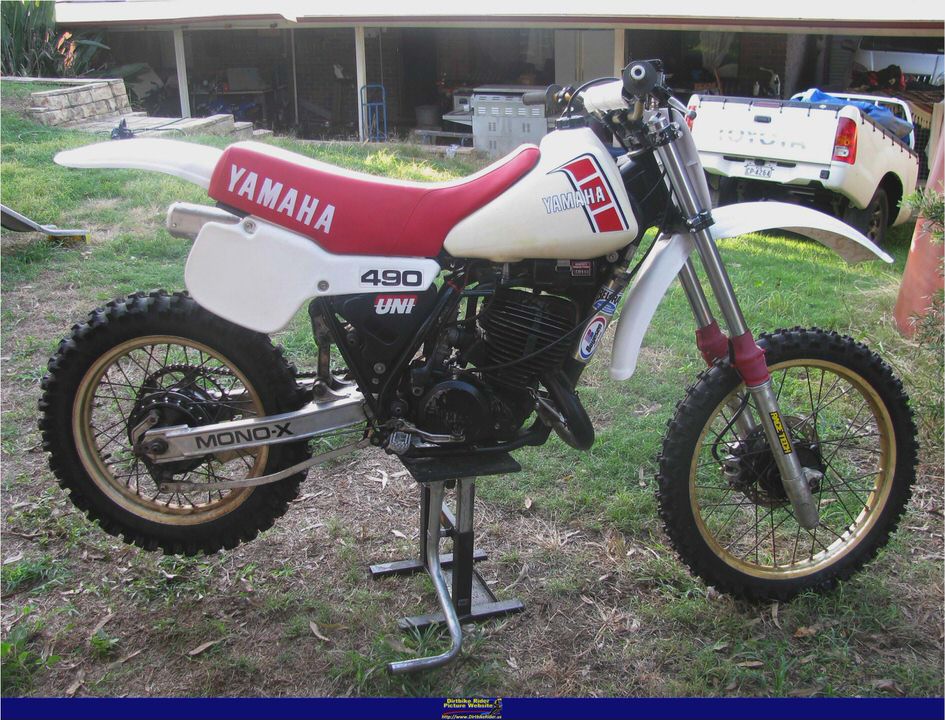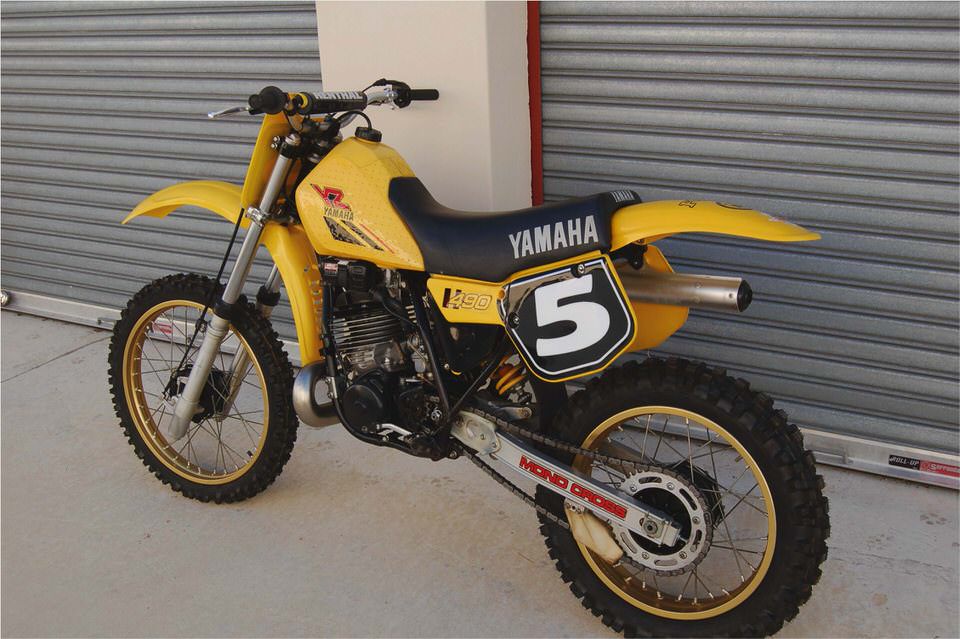 Yamaha XJ6 Diversion: Docile but not sad
2003 Yamaha Zuma –
Yamaha Super Tenere World Crosser First Ride How To Make & Do Everything!
Announcing the development of the Yamaha hydrogen fueled "FC-AQEL" fuel…
Knez's Home