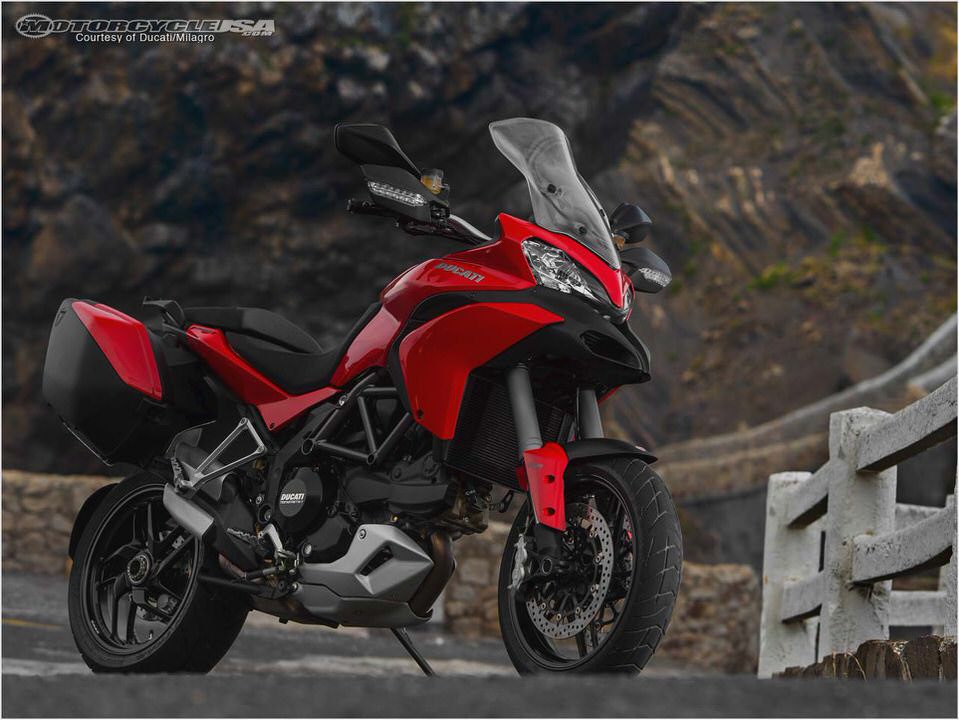 Ride Review: 2010 Ducati Multistrada 1200 S Touring – Asphalt – Rubber Rides King Duc
09/27/2010 @ 2:49 pm, by Tim Hoefer 9 COMMENTS
Dubbed the Best Motorcycle of the 2009 EICMA show, the 2010 Ducati Multistrada 1200 S Touring has a lofty title that we've been itching to test since we saw the bike debut in Milan last year. While the new Multistrada 1200 comes in many flavors, we somehow managed to get our hands on the Multistrada 1200 S Touring version, or as we like to call it: "King Duc". The Multistrada line has been Ducati's attempt to be more than a sportbike-driven brand, and with this latest incarnation we can see that the Bologna-based company has taken a serious stab at making a go-anywhere GS-killer, with Italian style of course.
We were anxious to bring the Multistrada 1200 to our happy hunting grounds in Santa Barbara, CA where we had just recently test ridden the groundbreaking Honda VFR1200F a month back. Our adventures with the new Multi actually began with a very long and boring two-hour drive into Brea, CA on four wheels.
Traveling on four wheels in Los Angeles is the stuff suicide notes are made of, and naturally the return trip from Brea was a more pleasurable experience for a certain test rider, than it was for one editor stuck in LA gridlock. Of course that didn't stop me from having the pleasurable experience of becoming acquainted with the Multistrada 1200 in its natural territory, the open road.
Knowing the sporty nature of Ducati motorcycles (and the seemingly inverse relationship between sportiness and comfort), we were skeptical of how enjoyable the 150-mile ride back from Brea would be on the Ducati Multistrada 1200 S Touring. Suffering through the almost endless miles of parked cars on the highway that laid between Los Angeles and Santa Barbara, I pulled over and sent the first text message back about the bike, "So much fun. " it read, along with a picture of the Multistrada sitting on the side of dead-end road.
Editor's note: This is first time I've ever seen Timmy use an exclamation point, let alone four of them. With Central California and the Grapevine climbing to near 100F weather, I thought to myself "dear God, he's having a heat stroke."  Finally arriving to where he had pulled-over, I found Tim not only alive, but beaming ear-to-ear. "This bike is way more fun than the VFR."
Arriving in Santa Barbara, we finally got to spend some time with King Duc, taking in the full aesthetic of this bird-beaked motorcycle (or is it an anteater's snout?), without any Ducati personnel around. Regardless of your choice in animal analogies, the looks of the Multistrada 1200, while distracting at first. grows on you over time (GS owners know what we mean), and by the time we had to give the bike back to Ducati, the Multistrada 1200 earned remarks like "distinguishably good looking" from our otherwise critical group of motorcycling compatriots.
There are gripes about the bike that do not go away over with time though. Certain things about the Multistrada 1200 S Touring's design that we never could come to grips with, namely how damn tall this motorcycle sits. At 33.5" seat height, we really don't know for whom this motorcycle was built for.
I tower at 6'4" and Jensen is 6'2", yet only one of us could flat-foot the bike at a stop, and getting on and off the bike proved to be a yoga exercise in its own right for both of us. The biggest hurdle seems to be getting your leg over and around the saddlebags without scratching them, a move we failed at time and time again…we may or may not have laid a few boot scuffs over the four days and 500+ miles we had the Multistrada 1200 S Touring for. Eventually we even began to loathe the saddlebags, until of course we had to haul camera equipment and lunch around with us.
The swingarm is distinctly Ducati, as is the bike's overall fit and finish. Once you get past the carbon fiber nose job, the Multistrada 1200's lines are quite flowing, except for one point: the seat. When it comes to your butt, Ducati has taken the function over form approach, and we thank them for that kindness.
The rear seat on King Duc overhangs the front seat by nearly an inch, which catches the eye and looks like an after-thought from the Ducati design department. But when you sit your ass down on the Multistrada, your butt is cupped like a yearly physical exam. Hitting your lower back, the passenger seat aids in this process, and provides a fair amount of lumbar support. In the debate between sport vs. comfort, the Multi should be the gold standard where the two intersect.
Providing a solid and comfortable riding platform, we found the Multistrada 1200 S Touring to be an easy and confident motorcycle that you easily burn a thousand miles on in a day if you were so inclined… as long as you didn't attempt to dismount the bike quickly and without stretching.
Long before we picked up King Duc, our interest was piqued to see and feel the bike's integrated and electronically controlled Öhlins suspension along with its on-the-fly matching ECU re-mapping. The Multistrada 1200 S Touring features four adept modes of user-selectable drive modes: Urban, Enduro, Touring, and Sport. Switching between modes was easily accomplished while riding the bike with a couple of button presses, and cutting the throttle while at speed.
Since Ducati thought you might like to take a friend and luggage along for the adventure, you could also setup the Multistrada 1200 to adjust for a passenger's weight and full saddlebags.
While only one of us attempted to checkout the Enduro mode, getting stuck in a dry creek bed in the process, we both found the other three modes pleasantly useful (Editor's note: big thanks to the Los Padres National Park Service for asking if we needed help, and to Timmy for taking off when they stopped by during my off-road 'excursion'). Bred off the Ducati Superbike 1198 power plant, the Multistrada 1200 is more than capable of whipping your neck back at full-throttle, but the large displacement v-twin can be frustrating at slower speeds in the city, which is where the Urban mode comes in to play.
While in Urban mode, the Multistrada 1200's Testastretta 11° motor goes from an unwieldy 150hp, to a more manageable 100hp, which is better suited for the city streets. Ducati's traction control (DTC) system also heightens its alertness, but we didn't have the guts to check this feature out in the wild, let alone to fill out the $20,000 check if we were wrong, like another publication recently did.
In the real world, Urban mode gives you much more useable power from stop to stop, and the Multistrada 1200 S allowed us more gear changes and lower revs without lurching around the bumpy and crowned streets of Santa Barbara. Matched with a softer suspension, the coastal city's traffic was almost enjoyable, until we found a stretch of open road, and dropped the Multistrada 1200 S Touring back into Sport mode.
We're sportbike guys at heart, and expect a bike from Ducati to act accordingly…even when they have panniers affixed to them. If you feel the same way, then Sport mode will make you grin. Showing King Duc in all her glory, Sport mode stiffens the suspension and lets the 1198cc motor do its thing unimpeded (we're told you can stiffen the bike further manually if Sport mode isn't sporty enough for you).
At the first chance to crack the bike wide-open, we were astonished by how much power the Multistrada 1200 has to give, and kind of thankful for the seat that hugs your coccyx like no tomorrow. It will not win the next track day, but the Multistrada 1200 S Touring was no slouch on our highway roll-ons. With its grippy seat and up-right sitting position, you'll be hindered getting off the seat to lean further long before the bike's torque-laden motor holds you back in the corners.
You will not be dragging any knees, but if you're the last one around the bend on your Sunday morning ride, you'll only have yourself to blame.
What the Ducati Multistrada 1200 S Touring is really designed to do is travel some serious highway miles, regardless of road conditions. To this end, Bologna has made the Touring mode function. A cross between Sport and Urban, riding on the freeway in Touring mode has a nice lax suspension feel, while keeping more engine power on tap.
Touring mode also sips less fuel out of the Multistrada 1200's 5.3 gallon tank than Sport mode, which helps rack-up the miles quicker with fewer pit stops. Ultimately what mode you'll use will depend on your mood and environment, which is kind of the point Ducati had in mind when they designed the system.
Other technologies on the Ducati Multistrada 1200 include the brightly lit LCD dash. This LCD panel is bright, and once you get a lay of the land the layout is fairly intuitive. Unlike the usually sparse Ducati displays, the Multistrada 1200's shows a fair amount of information that can be toggled through while you ride.
The special "HUD" can show additional information and settings, but why it has to be sequestered away from the rest of the dash is beyond us.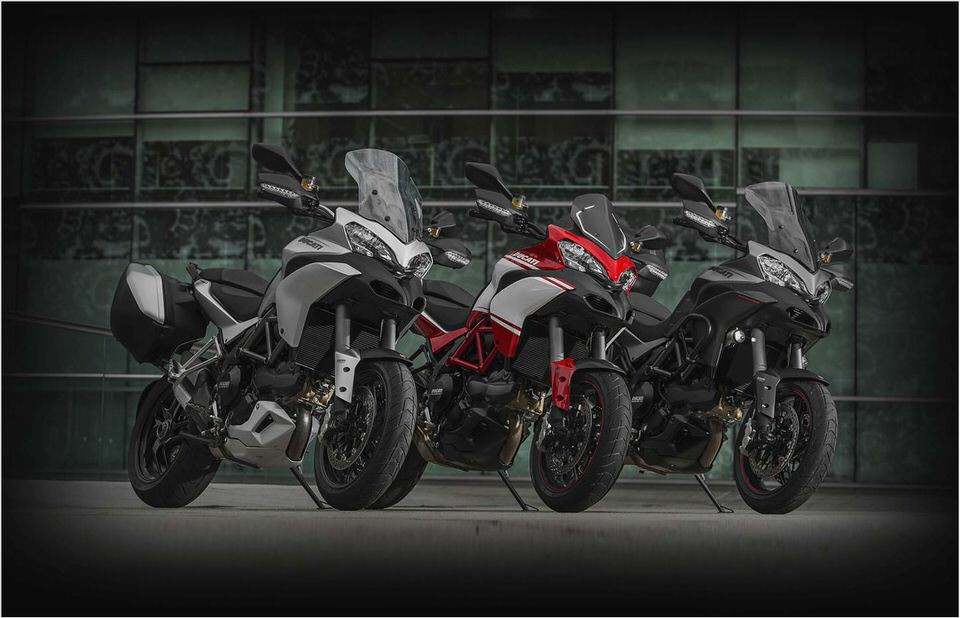 The Ducati Multistrada 1200 comes with a keyless ignition, and an RFID key fob.  If you don't pay close attention to the Ducati dealer when he briefs you on this feature, or if Ducati fails to give you a user manual when they hand you the keys to a 2010 Ducati Multistrada 1200 S Touring, the process of actually turning on the motorcycle can be quite confusing. The key here, and yes this pun is intended, is to have the keyless key fob on your person, this much is of course obvious.
And then in what can only be described as the NES Contra Code Cheat. you curse and hope while entering in the magic code that will bring King Duc to life. Up, down, up, down, left, right, left, right B, A, select, start, and along with several dozen flips of the kill switch, and presto the Multistrada 1200 comes to life (reverse order to turn the motorcycle off).  Once you realize that you have to press the kill switch past the off position, everything becomes a lot clearer, and you feel like a moron…just as we did.
Either the air was thinning 33.5 inches off the ground, or the superiority complex of being on such a tall bike has gotten to our heads, but suffice it to say that once you've made it actually onto the bike, your perch is quite high. This of course facilitates the Multistrada 1200's suitable ground clearance, but also lets the rider stretch his or her legs out (although see our displeasure about the centerstand further down in the article), which avoids leg cramps.
Arm positioning is upright, but neutral. Clearly Ducati had long rides in mind. The only thing that would hold us back from a long ride would be the wind blast.
Despite arming the Multistrada 1200 with an adjustable windshield, we could find little difference in moving the shield up and down its five or so inches of travel. Seemingly funneling wind right into our helmets, it's hard to imagine how this feature got past RD with a stamp of approval, yet it did. Riders of different heights will vary on their assessment, but for our six-foot plus frames, we'd look at aftermarket options if your neck begins to tire.
An issue that's specific to only the Multistrada 1200 S Touring, and not the other variants, is the centerstand arrangement. Continuing a trend started with the Ducati Streetfighter, Ducati seems intent on putting things in the way of your natural foot position. Thus as a bonus item that comes on King Duc is the inconvenient centerstand, whose main responsibility is constantly hitting your left shoe.
While riding King Duc on the balls of your feet and flat footed, the stand's push bar comes in clear contact with your heal. Annoying at first, you later realize this could serve as a quick ejection method if you're not careful. The heat grips on the other hand were quite lovely, and could probably boil an egg if left on their highest setting.
Our last gripe has to be the saddlebags, and how much difficulty these little bastards created in simply getting on and off Mt. Multistrada. Like a high school girl's bra clasp, these devices seemed designed specifically to ruin our pre-pubescent fun, and still remain a quagmire in our adult lives.
While you will eventually hoist yourself up onto King Duc, we hope you never ride through a rainstorm or charity event car wash. With noticeable gaps between the two-halves, we were thankful for Santa Barbara's perpetual sunshine, and that everything we stowed was already in a waterproof bag. While fashionable (they really tie the room bike together) and stylish, we found that the only thing that frustrated us more than swinging our legs over the bags, were trying to close the damn things.
Again like the ignition, you'll figure it out over time if left on your own, but there has to be a better way…it's not like you're making a watertight seal after all.
Negatives aside this bike is a solid ride no doubt. From the get-go we had a bromance with its styling and Pikes Peak winning pedigree. The Multistrada 1200 truly has an air about it that pushes it past the envelope of its predecessors. Even though we never dragged a knee or did a back flip, we felt that this bike was the best of all endeavors combined, despite not being the best at any.
If the Multistrada 1200 S Touring was still sleeping in our garage come Sunday morning, we'd have no excuse but to ride, and I personally would hate it for that. This is a genuinely enjoyable motorcycle to ride, and even if you've just ridden a couple hundred miles on it, you want to get right back on and do it all over again.
Familiar with the surfer mantra that if the waves are riding so are we, surely we would be fired from our jobs for never showing up. Our gainful employment spared another day, we reluctantly returned King Duc back to Ducati, leaving the Multistrada 1200 S Touring for the next lucky journalist. Ticking off his maintenance list for one very dirty motorcycle, the Ducati Brea mechanic exchanged one last pleasantry with us before we left, "I see you went down some fire trails." Yeah, something like that.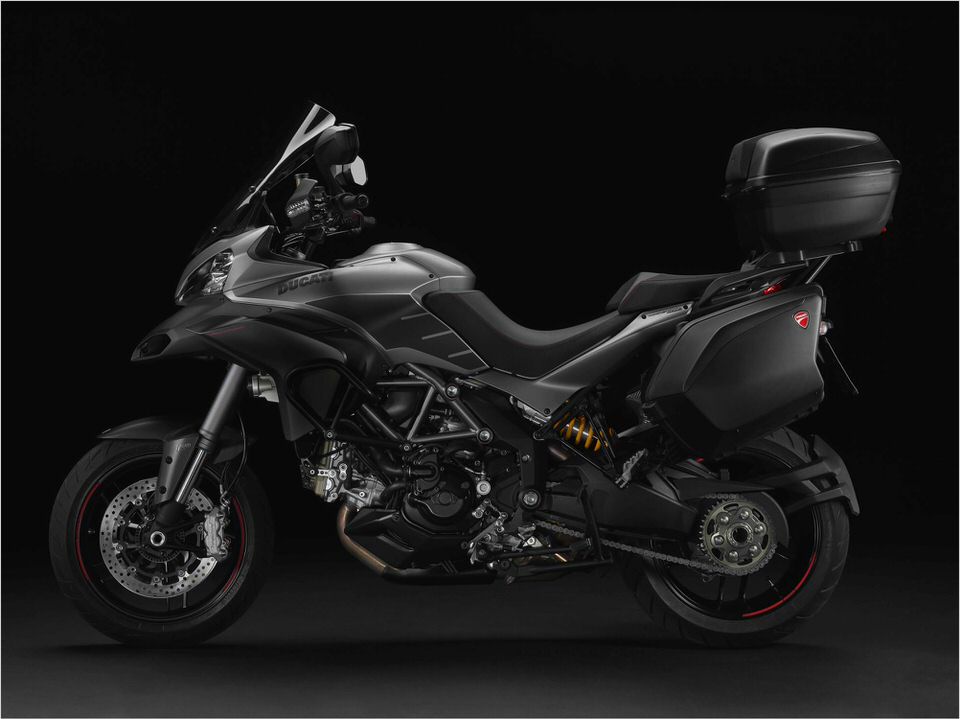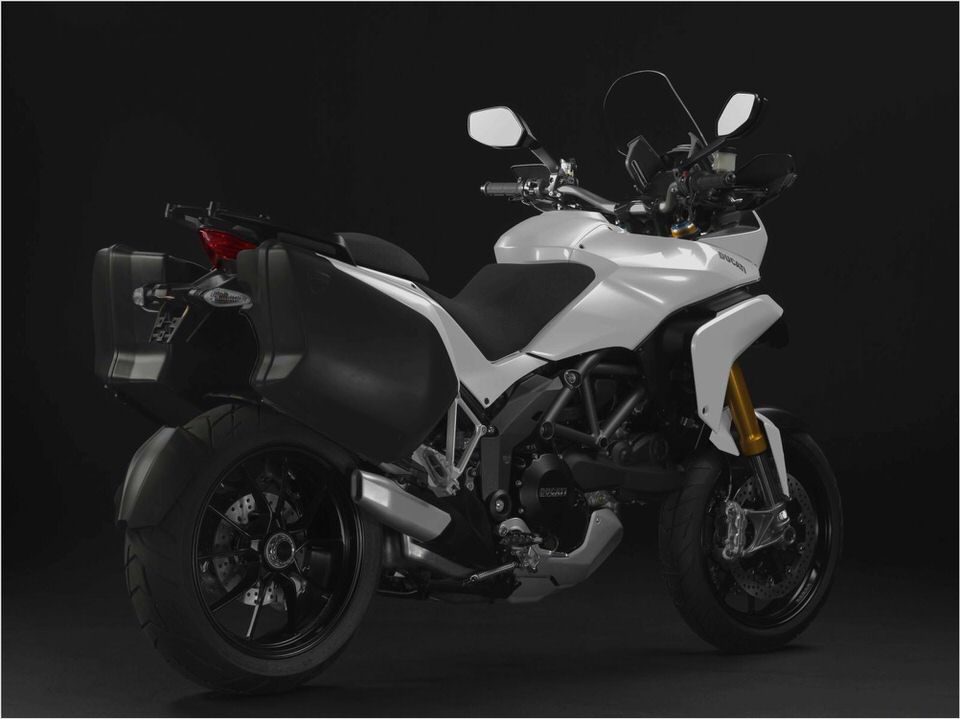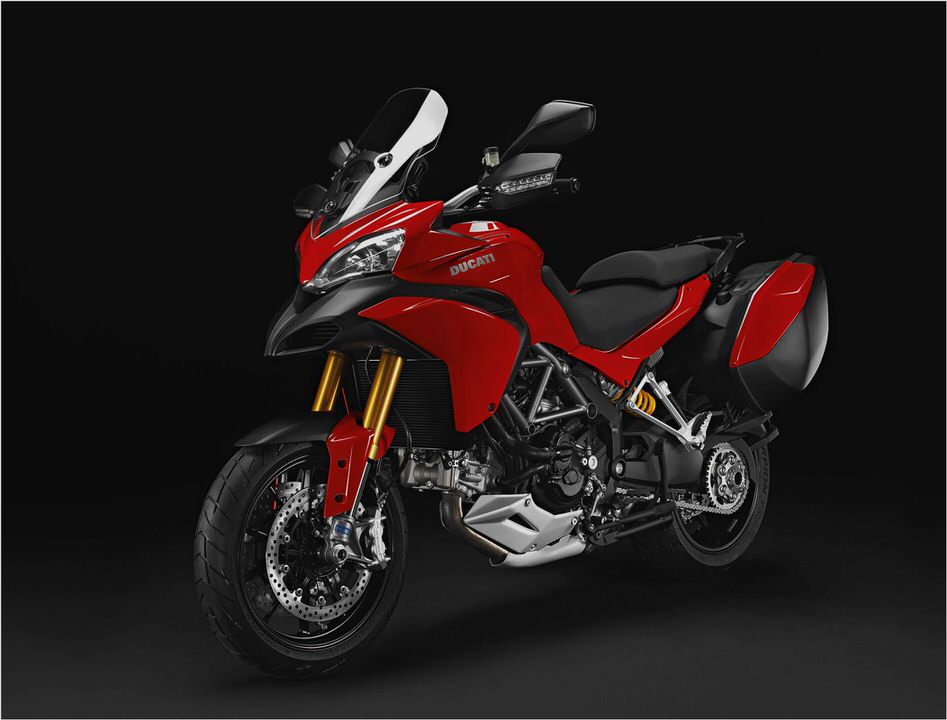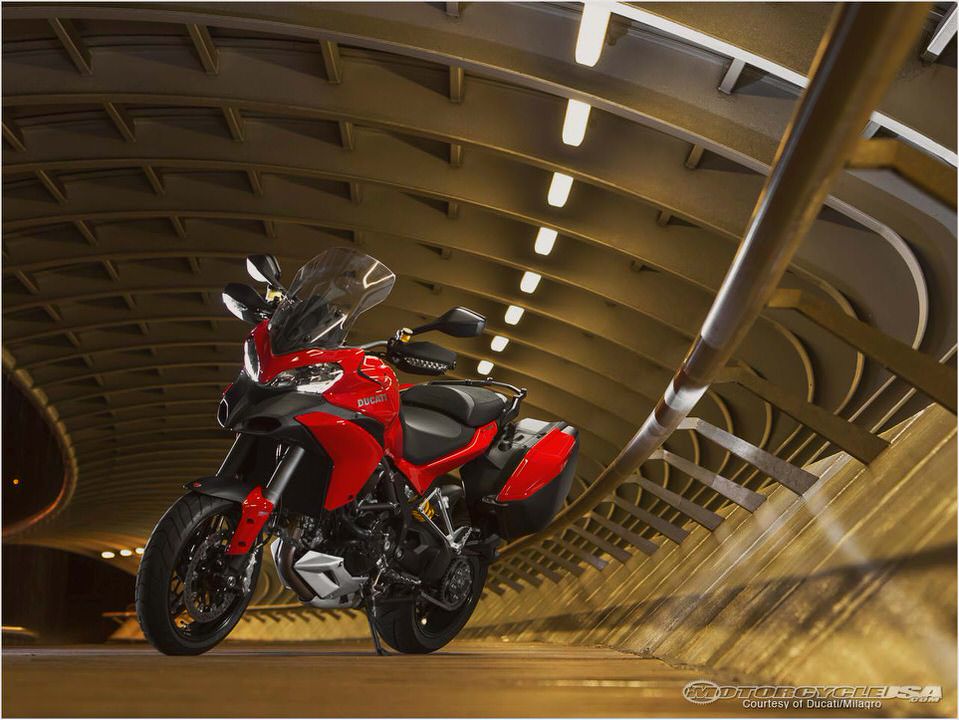 Ducati Scrambler History
1966 Ducati 250 Bevel Single Scrambler Your Brain Classic…
749: Prezzo ducati 749 ducati 749 forum
Ducati Desmosedici RR Review – Motorcycle USA
2006 Ducati GT1000