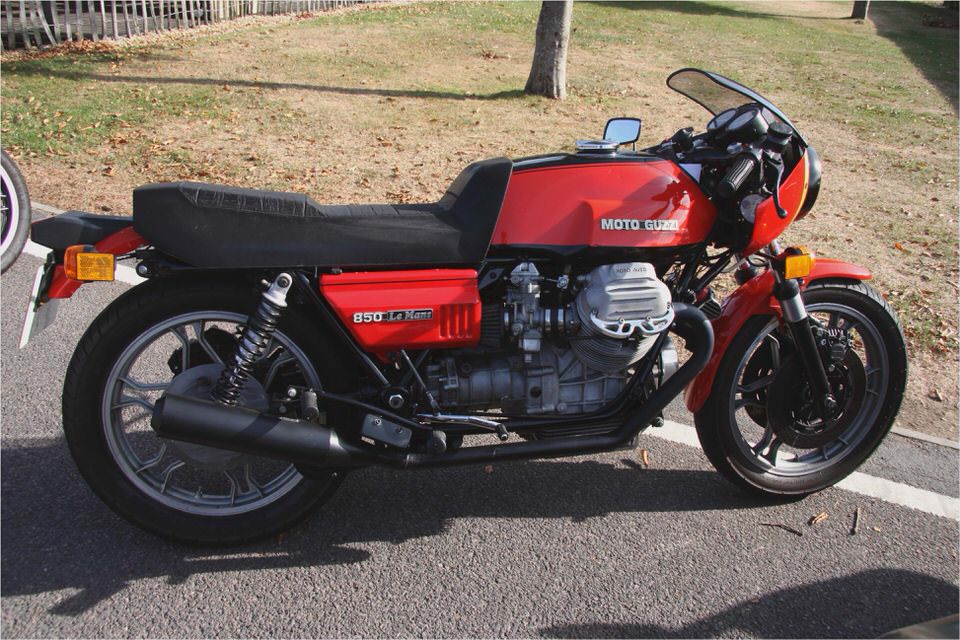 Grand Prix Pinnacle
soup asks the question: who's the best gp rider ever?
by Toby Hirst
Friday, May 21, 2004
I don't know about you but, in my house, there is one motorcycle-racing-related conversation that always seems to get the most mileage. It's started by that one question that can stop an afternoon dead in its tracks.
Who is the best Grand Prix racer we have ever seen?
I'm sure you've had the self-same debate around the dinner table or bar room or out by the barbecue in the heat of summer, The subject seems to have endless boundaries, and it's a conversation that has so many layers and opinions to it, it's almost impossible to get a resolution.
When you can roll off a list of names like Hailwood, Read, Agostini, Sheene, Roberts, Spencer, Lawson, Rainey, Schwantz, Doohan, Gardner, Mamola, and Rossi, it's always going to be a tough call.
As you get into the conversation, you suddenly realize the whole thing isn't as simple as just naming your favorite rider from the awesome list of talent that has graced the Grand Prix grids through the ages. It's tougher than that because the subject tends to go off on a tangent while you try to compare eras, consider those classic seasons, challenge the depth of the field at different points in history and then there are the inevitable ifs, ands, buts and maybe's of who would have, who could have, and who nearly did.
While we wait for round four at Mugello, I thought I would indulge you with my take on the subject of legends and magic moments.
For part one, we start with a look predominately at the 1960's, a golden era in Grand Prix and feature the more influential surrounding facts and figures and associated scenarios. I wasn't there, of course, but through research and lots of old footage, I opine the following:
The 60's and Early 70's:
It's a tough call to compare riders from different eras, as there is so much more to the debate than just what the rider stats tell us. If you were to try and compare Hailwood or Agostini to Rossi, for example, the gaping chasm in surroundings would make it impossible to get a fair assessment. Although all three are undeniably racing geniuses, the monetary, technological, political and exposure-based scenario Rossi operates within is a far cry from the situation that Mike the Bike and Ago found themselves in back in the late 50's for Hailwood, the 60's for both, and for Agostini in the 70's.
Mike Hailwood, for example, whose Grand Prix career started in 1958, competed in three races a day for many years. The 250cc, 350cc and 500cc classes being the mainstay for Hailwood between 1962 and 1965, five times in his career, he won all three classes in one day.
He had MV Agusta, Ducati, Honda, Norton and Mondial to name but a few makes of motorcycle underneath him during his career, and he would win on racetracks more akin to a ring road around a town than to the state-of-the-art facilities Rossi graces in the singularly competed MotoGP class.
Hailwood also didn't have the help that Rossi has with all the trappings and assistance that the position of World Champion affords the Italian in the modern era of Grand Prix. Hailwood would get off one bike and onto the next, different in size, in set-up and, of course, power and just run off three or four laps to get himself dialled in, then go win the race. Incredible.
In addition to his Grand Prix wins, Hailwood won the Isle of Man TT 14 times, a feat that some would say is the real mark of a truly diverse champion, although for the modern racer, it's not a situation that would be allowed by your Grand Prix employer.
Hailwood won the first of his 14 TT's in 1961 and became the first rider to win three races in one week. He won the Lightweight 125 and Lightweight 250 TT's on Hondas, the first victories by the Japanese marque, and the 500cc Senior race on a Norton. Hailwood went on to win the Senior TT from 1963 to 1967, the first three on MV machinery, and the last two on the mighty Hondas.
In addition, he won two Junior 350cc races, one each on an MV and a Honda, and two more Lightweight 250cc races again on Honda machinery. It doesn't get any more diverse than that.
His Isle of Man wins included two successive titles in 1978 and 1979 after coming out of retirement at 38 years of age after 11 years away from the sport. Hailwood had moved to four-wheeled sport after his retirement from motorcycle racing, and he was European Formula 2 Champion in 1972 driving for former GP World Champion John Surtees. Hailwood then moved to Formula 1 but that part of his racing career ended after a crash in 1974 at the old Nurburgring circuit.
He retired to New Zealand with his damaged legs after that crash, but the appeal of the TT was too great for him to ignore and the rest as they say, and detailed above, is history.
The man was a motorcycle Grand Prix World Champion nine times including four back-to-back 500cc titles. The competition in Grand Prix was stiff back in the day, too. Phil Read, Derek Minter, Jack Findlay, Alan Shepherd, Jack Ahearn, Fred Schneider, Gary Hocking, and the aforementioned Italian legend Giacomo Agostini, to name but a few.
Agostini's record is also magnificent, winning 15 World titles in the 350cc class and 500cc class. During the five years between 1968 and 1972, Agostini won both the 350cc and 500cc titles in the same season. He was eight times a 500cc title winner and, although the rivalry between the two was cut short when Hailwood retired after the 1967 season, I still believe that if Hailwood had not hung up his leathers, Agostini wouldn't have the winning figures he does.
To be perfectly fair to Agostini, he also excelled at the TT. In 1965, the Isle of Man saw the first appearance on the Mountain Circuit of the Italian legend. He went on to win 10 TT's before his final appearance in 1972.
The battle between Hailwood on the Honda and Agostini on the MV in the 1967 Senior TT is said by many to have been the greatest race ever at the TT.
It's certainly true that Agostini beat Hailwood twice for the 500cc world title in 1966 and 1967 but he did so on an infinitely better motorcycle. The Honda underneath Hailwood at the time was, relatively speaking, a poor effort.
I also believe that had Finish hotshot Jarno Saarinen not been killed along with Renzo Pasolini at Monza in 1973, he would have challenged the likes of Agostini, Read, and Sheene for many of the titles run during the mid-to-late 1970's. Saarinen had won the 250cc title in 1972 and also won the Imola 200 and Daytona races against some vastly impressive opposition prior to the 1973 Grand Prix season, and he had already cemented a reputation for being ultra-competitive and blindingly quick.
Your Turn
Who do you feel is the best GP rider of the 1960s . Send your thoughts for publication here (please, be brief). Then check the site later today to see your pick has been published.
I have spoken to many who were able to watch Saarinen first-hand, and each and every one believed that a future Grand Prix great was lost prematurely.
Also, it has to be said that the main competition to Agostini's MV Agusta, namely Honda, withdrew for many years from the 500cc class, so Ago strolled to a few of his titles unchallenged. The title challenges from the likes of Metisse, Seeley, and Linto were no match for the might of MV Agusta. In 1971, when Suzuki and Kawasaki fielded a stronger rider line-up, Agostini still won the title by 32 points on the only MV Agusta in the field.
Still, the numbers don't lie and history has recorded that Agostini is one of the most successful riders ever. Ago is rightfully in the MotoGP Hall Of Fame along with Hailwood. They are two of the all-time greats and real heroes of the sport both on closed roads and race circuits alike,
How do you choose between these two legends?
It's a tough call but the small detail explained here goes toward my choice — that being Mike Hailwood.
Over the course of his 22-year racing career Mike Hailwood rode over 70 different machines throughout the classes from 125cc to 900cc and rode in, and won, races all over the world, including Daytona. As a personality, Hailwood was a quiet man, loved his Jazz music and family time, and was the total opposite of one of the other legends of British racing, Barry Sheene.
A humble man even though he was the son of a millionaire, a man who didn't turn to the playboy lifestyle because of that monetary background, all Hailwood wanted to do was race. He did so when television coverage and media coverage were almost unheard of. He was massively versatile, supremely talented, and a happily married man who was killed in a car crash at the age of 42, a crash which also claimed the life of his daughter Michelle. The racing world was robbed of a true great.
Of his era, in my opinion, Hailwood was the best.
That era is just as important today. The facts and figures are of great historical value to many, including reigning MotoGP champion, Valentino Rossi. Rossi is a dedicated study of the history of Grand Prix. It intrigues him as it does thousands across the globe. Having a respect for the depth of history in the sport broadens your enjoyment of modern racing in my view.
To use an analogy, historical knowledge is like a shopping trip. You can window shop all you like but you never really understand what any individual shop has to offer until you go inside and study every shelf.
Part II will feature the 1970's and early 1980's and the changing face of Grand Prix in terms of machinery, popularity, exposure and rider talent. We look at the arrival of a certain Kenny Roberts and his great rivalry with Barry Sheene, and a certain Freddie Spencer makes his mark also.
ENDS
1997, 1998, 1999, 2000, 2001, 2002, 2003, 2004 Hardscrabble Media LLC
Mv agusta f3 serie oro twowheelsblog
2013 MV Agusta F3 800 Review
Triple threat motorcycle test Driving
2005 MV Agusta F4 vs. Ducati 999R Motorcycle Comparision – Ultimate…
Classic Sport Bikes For Sale Archive MV Agusta