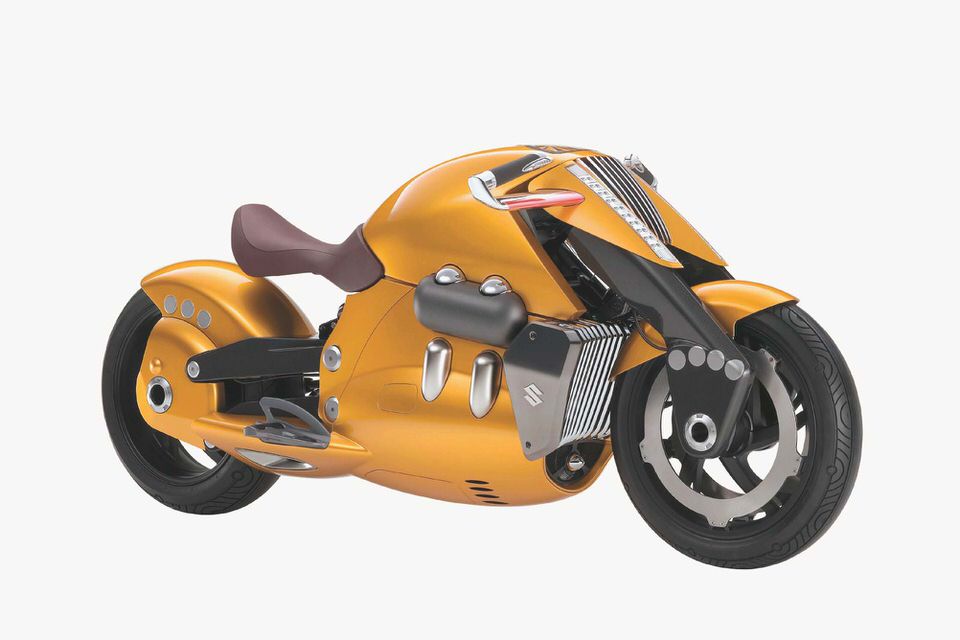 Suzuki Concept-S
First there was the Suzuki Hayabusa, the fastest mass-produced street bike ever created. From that privileged genetic code sprang forth the Formula Hayabusa and GSX-R/4, two radical racing machines combining advanced motorcycle and automotive engineering with pure, unadulterated performance.
And from those same elements came other enlightened Suzuki vehicles, including the world's first four-wheel ATV, the flagship XL-7 SUV and the praiseworthy new Aerio and Aerio SX.
Now, American Suzuki unveils the future of its legendary DNA – and its next motorcycle/car collaboration – with today's introduction of the Suzuki Concept-S, a racy red, rally-inspired concept vehicle that fuses Suzuki's racing heredity with cutting-edge features and the excitement of a video game. In so doing, Suzuki makes another innovative mark on the industry's radar screen.
The evolution of Suzuki engineering and design has resulted in a whole new breed of compact car, explained Rick Suzuki, president of American Suzuki Motor Corp. (ASMC). From the same raw building blocks that inspired the world's greatest racing machines, and hottest new SUVs and small cars, comes this high-tech concept destined to shape automotive thinking for years to come..
Designed to demonstrate what's possible when Suzuki's motorcycle/automotive engineering meets rally-inspired styling and video game-like features, the Concept-S comes to America after receiving high marks in Europe – and is a direct descendant of the technology and racing acumen acquired by Suzuki through its participation in the 1600 Junior World Rally Championship, Pikes Peak International Hill Climb and other events.
More than just a show vehicle, however, the Concept-S offers a glimpse of the power, design and accessory possibilities when world-class automotive engineers are allowed free reign to create.
In the power category, the vehicle boasts the same 1.6-liter, aluminum, DOHC, 16-valve, inline four-cylinder engine found in Suzuki's Ignis Super 1600 rally car – packing a punch that is significantly magnified by all-wheel-drive, a sequential, six-speed gearbox and a rally-inspired drivetrain. The result is a compact yet undeniably sporty drive similar to the Ignis Super 1600 and European rally vehicles.
Continuing the rally-inspired demeanor is the Concept-S's strong, futuristic exterior implying road-holding ability and modernity all at once. The root of this stylishly chunky design – the placement of its 18-inch, aluminum alloy wheels at the extreme four corners of its body – gives the Suzuki Concept-S a surprisingly larger profile than its 144-inch length, 68-inch width would lead drivers to believe.
Adding to the vehicle's powerful presence is its wraparound window, featuring concealed pillars, also replicated in the interior, and strikingly vertical multi-reflector halogen headlamps, not unlike those featured on the Suzuki Aerio and Aerio SX production models.
The Concept-S's wraparound design continues in an interior offering a James Bond-worthy list of features. Dominating the interior landscape is a dash inspired by the wings of a biplane, complete with aluminum panels similar to those found on Suzuki's fastest motorcycles.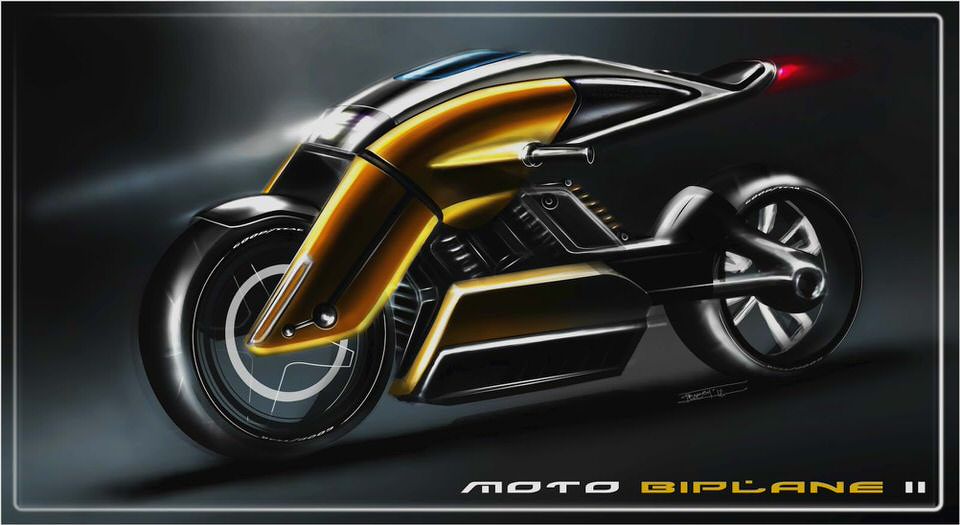 But since an excess of gadgets can distract even the most experienced drivers, Suzuki designers have clustered many of the Concept-S's most important controls on the steering wheel to allow drivers to keep their hands on the wheel and eyes on the road. In a case of reality mirroring art (or at least the latest video game), Concept-S drivers can control the transmission, hand brake, turn signals and windshield wipers with the push of a steering wheel-imbedded button – similar in function to a video game joystick. In addition, a cellular phone-sized screen in the center of the dash controls the Concept-S's air conditioning and stereo systems.
The Concept-S's most advanced feature may be its Advanced Navigation System. patterned after the system created for Suzuki's GSX-R/4 roadster concept car. In addition to following road routes from e-mail or the Internet, drivers can download, store and exchange MP3 music files and share this information electronically with other vehicles.
And, in another nod to fabled spy vehicles, the Suzuki Advanced Navigation System uses an intelligent key card to lock, unlock and start the car – and has a fingerprint identification system that automatically adjusts the suspension to preset levels tailored to different drivers.
While the Concept-S offers a number of interior and exterior advancements that may find their way onto future Suzuki vehicles, there are currently no plans to introduce the car as a production vehicle in the U.S.
Joining the Suzuki Concept-S on the North American International Auto Show floor is the Suzuki GSX-R/4, the revolutionary Suzuki concept car blending the GSX13000R Hayabusa's 1.3-liter engine with a definitive sports car exterior characterized by exposed spring and damper units. Thanks to its Hayabusa-based engine, the GSX-R/4 revs quickly up to its 11,000 rpm redline, delivering 173 horsepower at 9,800 rpm with the help of double overhead cams, 16 valves, an 11:1 compression ratio, liquid cooling and electronic fuel injection.
The GSX-R/4, along with the Formula Hayabusa concept vehicle and Suzuki's full line of production small cars and SUVs, proves the automaker's pedigreed DNA continues to inspire legendary vehicles – a trend further evidenced by today's unveiling of the new Suzuki Concept-S.
Suzuki Concept-S – Specs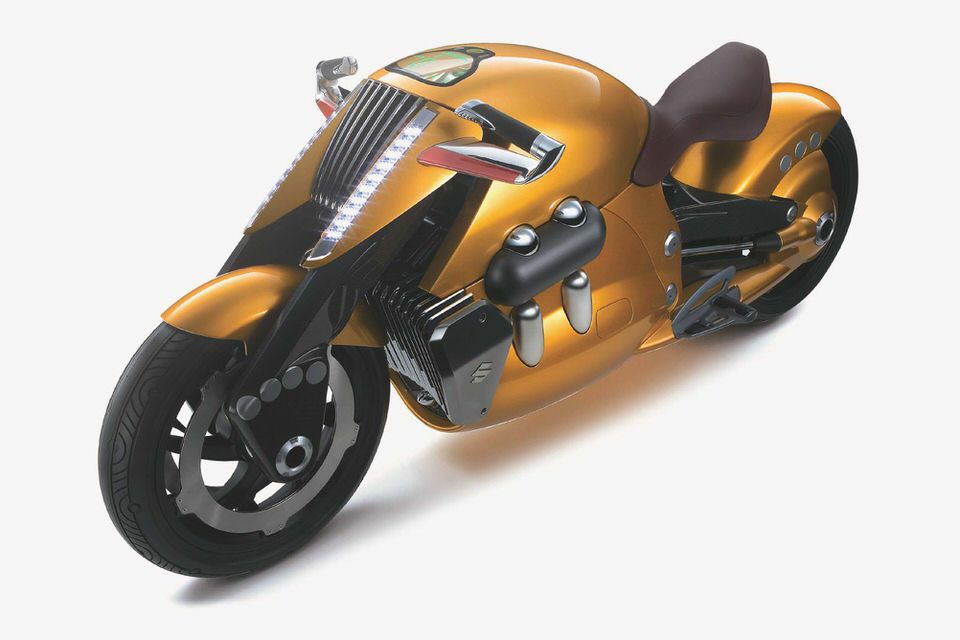 Husqvarna 900 Nuda
Big-bore bash: Suzuki B-King and BMW K 1300 S – Motorbikes Reviews, News…
Suzuki Hayabusa – Wikipedia, the free encyclopedia
Suzuki Celebrates 50th Anniversary In America By Introducing 2014 GSX-R1000…
Review: 2010 Infiniti G37 Anniversary Edition The Truth About Cars