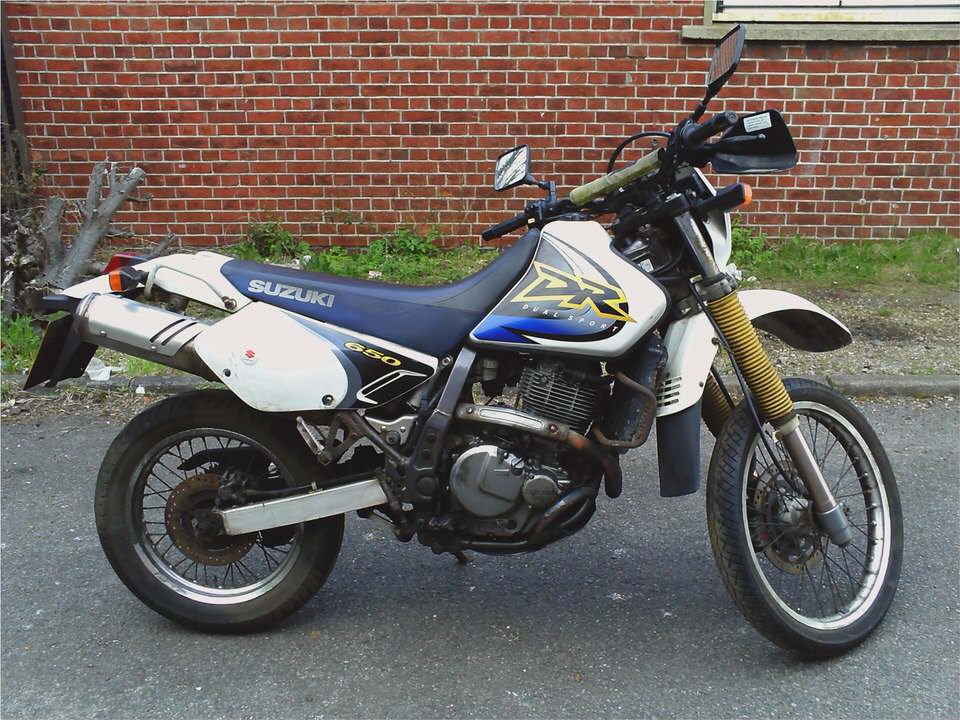 Suzuki DR650 Hand Guards
by Rick K. for webBikeWorld.com
Summary
It took four different sets of hand guards to figure out a solution for the DR650.
The Cycra Probend CRM hand guards are not the perfect solution and it takes a bit of customizing to get them installed, but they do the job.
Background
A good set of hand guards is a must-have accessory for any dual-sport motorcycle.
The Suzuki DR650 comes with a set of very flimsy hand guards that are guards in name only. I'd call them finger shields instead. The Suzuki shields are small plastic bits that serve to keep some air off the hands and they offer zero protection for the handlebars and controls in a crash.
Riding off-road means an occasional fall and this can result in damage to the brake or clutch lever, bent handlebars or worse. It doesn't matter if you're doing 30 MPH or crawling, a simple tip-over can damage some parts.
So a good, solid set of hand guards — that is, a strong bar that protects either side — is a must-have.
The Cycra Probend hand guard kit was the only set I found that fit the DR650 — with some modifications.
Suzuki DR650 Hand Guards
Who knew it would be this difficult? There are a zillion accessory parts for a Suzuki DR650, but the perfect set of hand guards doesn't exist. Or at least I never found them.
I trolled through dozens of DR650, dual-sport, Thumper and off-road forums to see what types of hand guards other DR650 owners — most of whom have way more experience than me with this bike — were installing. Opinions varied, as opnions do, and there didn't seem to be a consistent answer to the question.
To make a long story short, the bottom line is that I did not find a set of hand guards that would install correctly on my DR650 using the stock handlebars. This is despite the various postings I read where owners claimed they could install a particular set or another without modifications.
My criteria were simple — or so I thought. I wanted a set of hand guards that was basically a drop in installation. I did not want to modify the brake and shift levers and I wanted good protection for my hands from the wind and to protect from branches when riding off-road.
Of course, the hand guards would have to protect the handlebar and controls in case of a tip-over.
The most curious disconnect was the reports from owners who claimed they did not have to modify their shift or brake levers to fit behind the hand guard bar. I went through three different brands/sets of hand guards and could not find a set that would fit without cutting the ball tips off the levers, so in the end, I had to take a deep breath and break out the Dremel.
The Cycra Probend hand guard kit parts.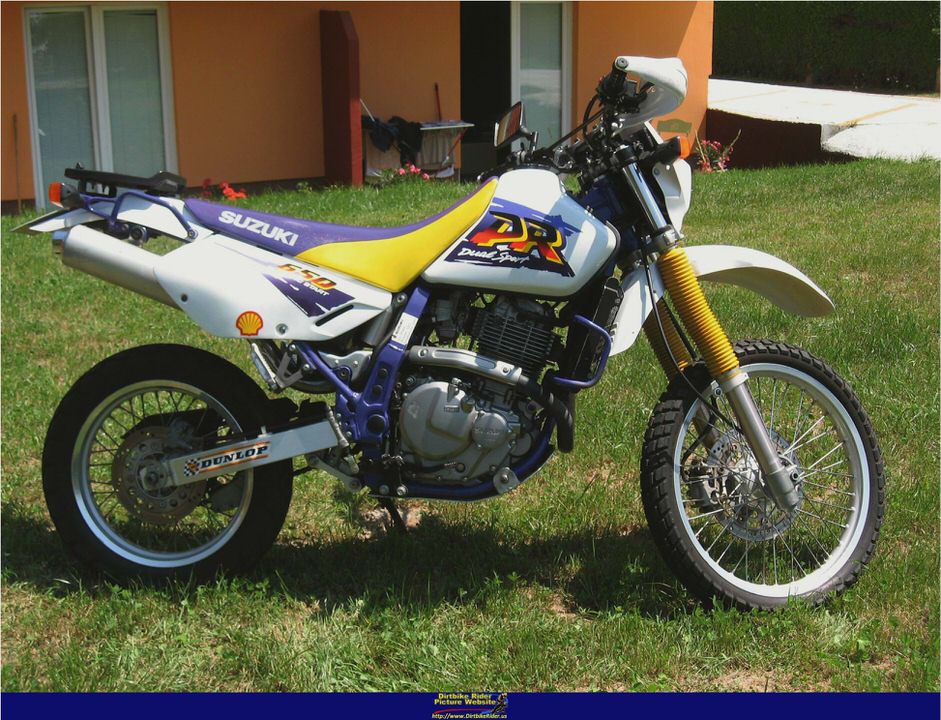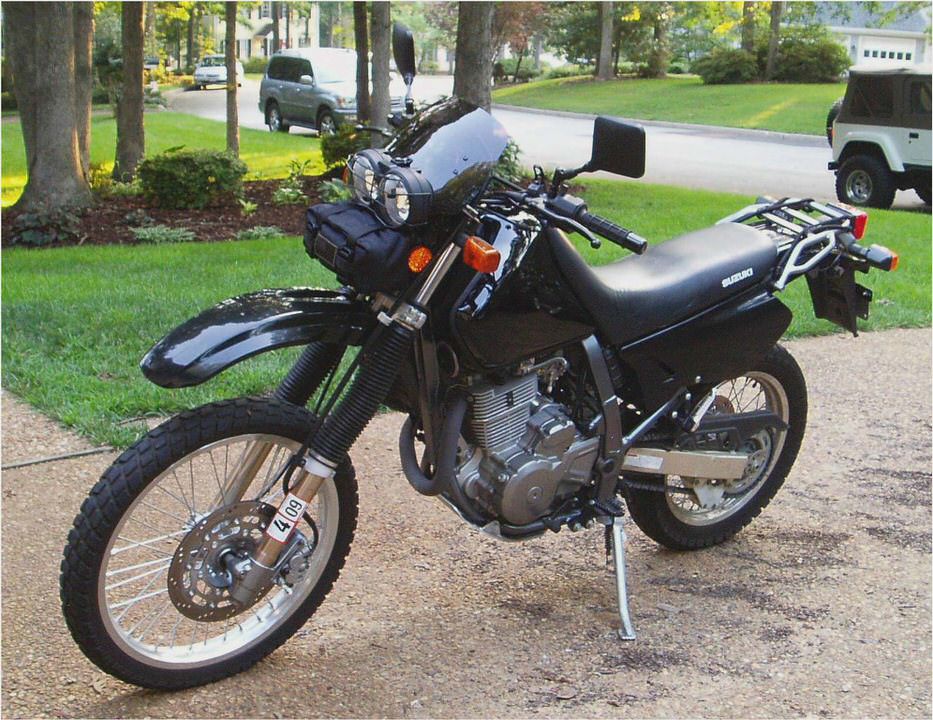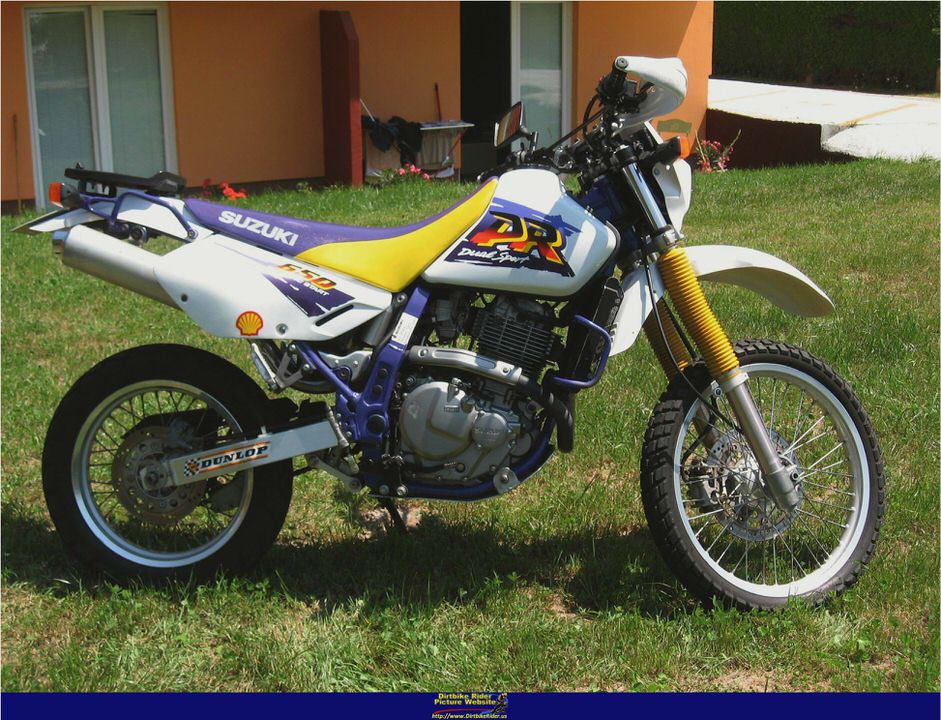 Suzuki Access 125 Review – Specs & Price In India
2000 Suzuki GS 500E Consumer Reviews New and Improved 2001 GS500 Epinio…
Faster and Faster: KTM vs Suzuki: 125cc GP racer vs 1000cc superbike'?
Rider Training NZ – 0800 LRN2RD – Learn to Ride a Motorcycle, Basic Handling…
GT750 Performance Improvements or "Water Buffalo Possessed"