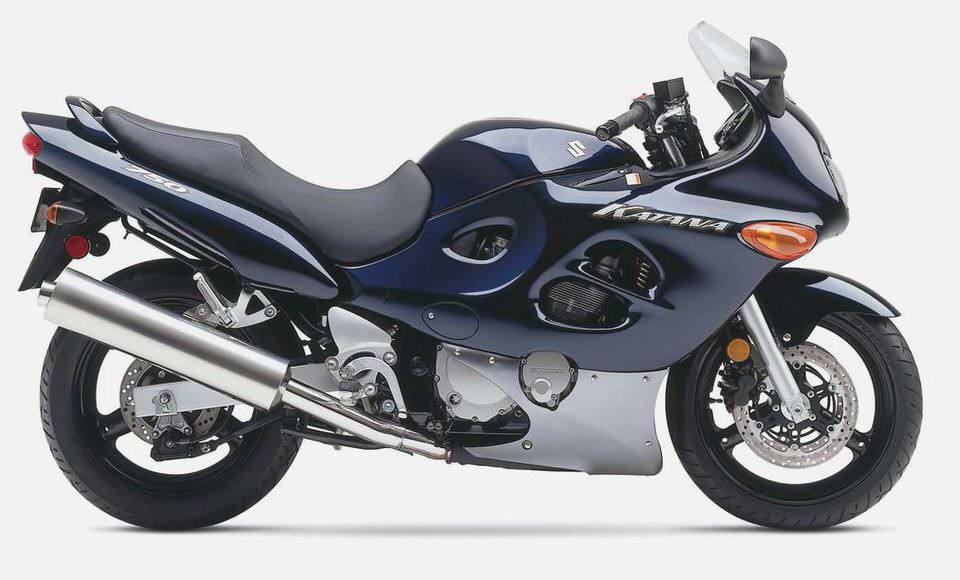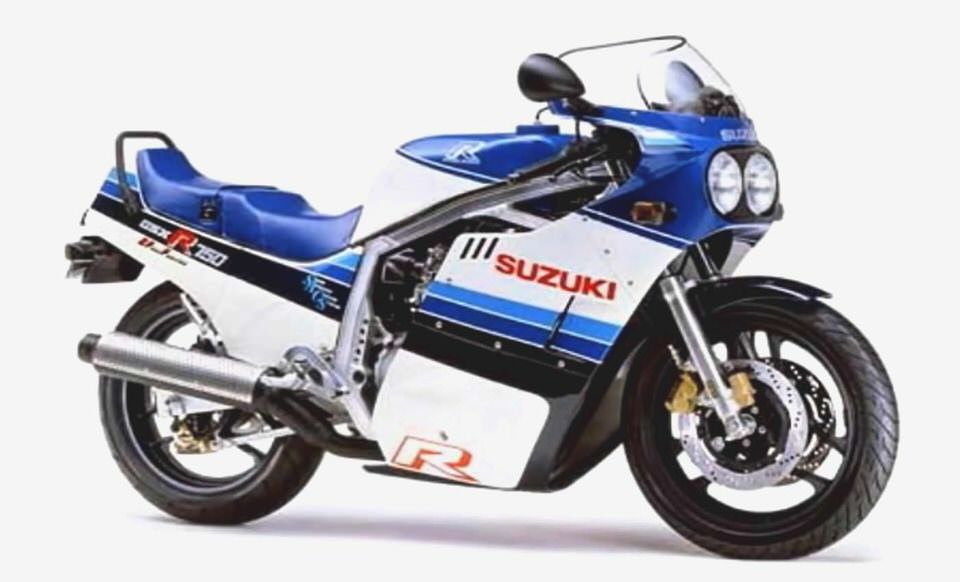 Two 1987 Suzuki GSX-R750′s: One Restored, One Original
Two 1987 Suzuki GSX-R750's:  One Restored, One Original
While I did enjoy my new shirts for Fathers Day (yawn),  I would much rather have one of these GSX-R750's.  If you didn't feel the love on Fathers Day then maybe it is time to take matters into your own hands.  Here are two really nice examples of early model GSX-R750's.  They still may be the purest examples of a race bike with lights.
  Do you remember the endurance  bike pictured in this promo shot  that Suzuki based  the GSX-R750 on?
Lets start with the restored one.
From the auction:
I have owned this bike for over 3 years and have been restoring it ever since. This bike is so rare, as it still has the original air box, exhaust and all original parts (reflectors, trim pieces, etc). Not to mention, it also has the optional rare REAR SOLO COWL and SIDE VENTS (not yet installed in pics – doing that this weekend) that you can no longer buy and rarely see on any 1987 GSX-R750.
In talking to representatives from Suzuki, they have told me that there are less than a hundred left in this condition.
The paint has been Color Matched and Restored to the ORIGINAL COLORS and PATTERNS. All original decals were used as well!!  Paint and decals alone cost over $2000.
Basically everything has been restored or replaced. New Tires, New Brakes, Rebuilt Calipers, Rebuilt Front Forks, New Chain, New Sprockets, All New Body Fasteners, MANY New Trim Pieces, New Windshield, New Headlight Bulbs, New Battery and much much more. Z
I rode this bike before I put the body back on and it runs great. Carbs were just cleaned. NO MILES HAVE BEEN PUT ON THIS BIKE SINCE PUTTING THE BODY BACK ON
From the looks of it,  the bike has had a really nice going over.   It my worth asking how much of the engine has been replaced or inspected.  I didn't see too much of that mentioned.
  As with any older bike you should take extra time to give it a thorough look over.  As far as the outward appearance goes, it looks sharp.  The bidding as already started and there is a buy it now option on the bike.
  What do you think, the seller is asking almost $5000 for the buy it now option.
On to the second bike.
Is that thing clean or what?  I thought I keep my bike in nice shape.  This one is all original and I mean original.  The seller states it still has some of the various warning stickers on it.  You know, the ones we all rip off 30 seconds after we have the bike home.
  You really have to read the sellers auction.  It is quite lengthy and he goes over almost everything you could want to know about the bike.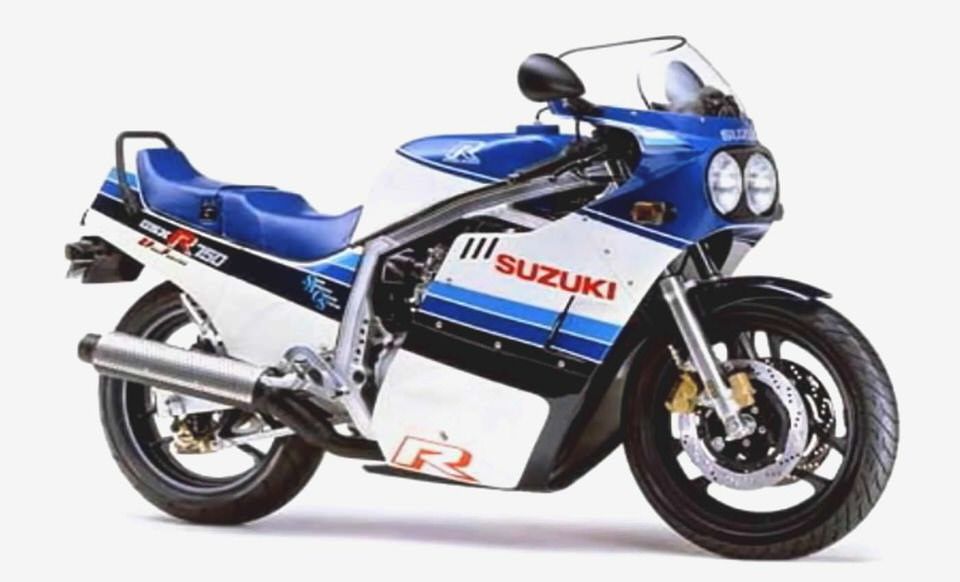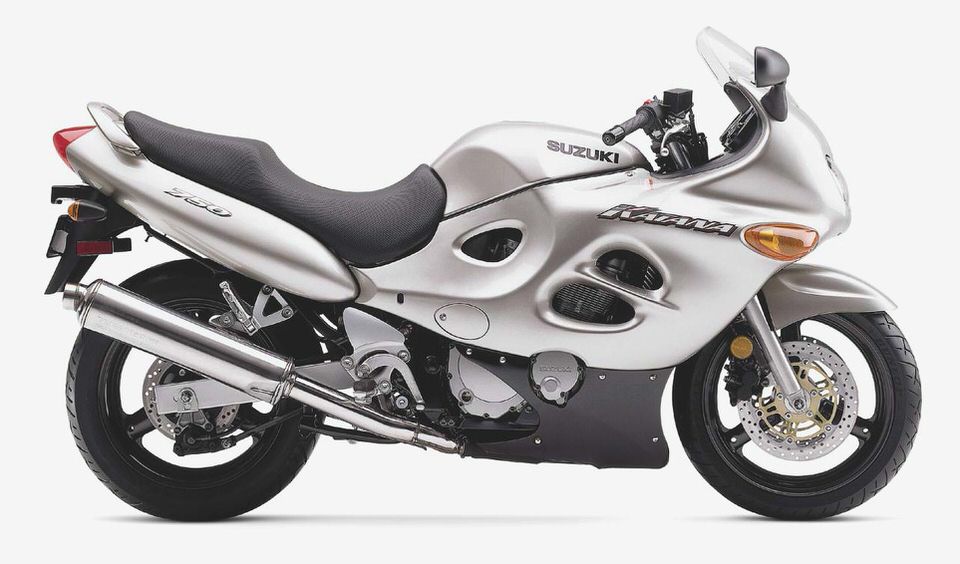 Here is just a portion:
The GSXR is truly stock and complete.  Everything is there, and nothing is missing.  All major items are intact, and all small ones are too.  For example, all of the original stickers are still on the bike including the one warning you not to modify the aluminum alloy frame.  The foam cushions for the fuel tank, the heat shields under the tank and behind the carburetors and all cable ties are still there.
 Even the paint dabs on the rear brake caliper bolts as well as on other fixings are still visible.
There are only two modifications from as-delivered condition, and both could easily be undone.  We installed an Ohlins shock absorber with a ride height adjuster to give us a little extra cornering clearance.  We bought the shock from Noleen Racing and still have the original box and installation instructions.
 We also have the original shock, so you could reinstall it if you wish.  The only other mod was the addition of bungee hooks to the seat.  They simply clamped on, so you could remove them too if you wanted.
We have all of the other items that really complete a motorcycle but often go missing when it's time to sell.  The tool kit is complete; the owner's manual is in good condition, and we have both keys.  We have a genuine factory service manual as well as a sales brochure.  In addition and unknown to many, a seat cowling for that mono posto look was included when you bought a GSXR.  We have the cowling, all hardware and the installation instructions.
 Lastly, we have a pair of genuine Suzuki accessories for the machine, a tank bag and a tank bra, both in great condition.  All of these things go with the bike.
The auction on this bike has a ways to go and has a reserve set.  This is the type of bike that could really set a  market price for early model GSX-R750's.  It is bone stock and in incredible shape.
  I'd keep on eye on what it goes for so you can judge the price of future late model GSX-R750's that end up for sale.  If you say heck with the future I want it now then follow
Here is another Suzuki promo shot of the endurance and the GSX-R production bike.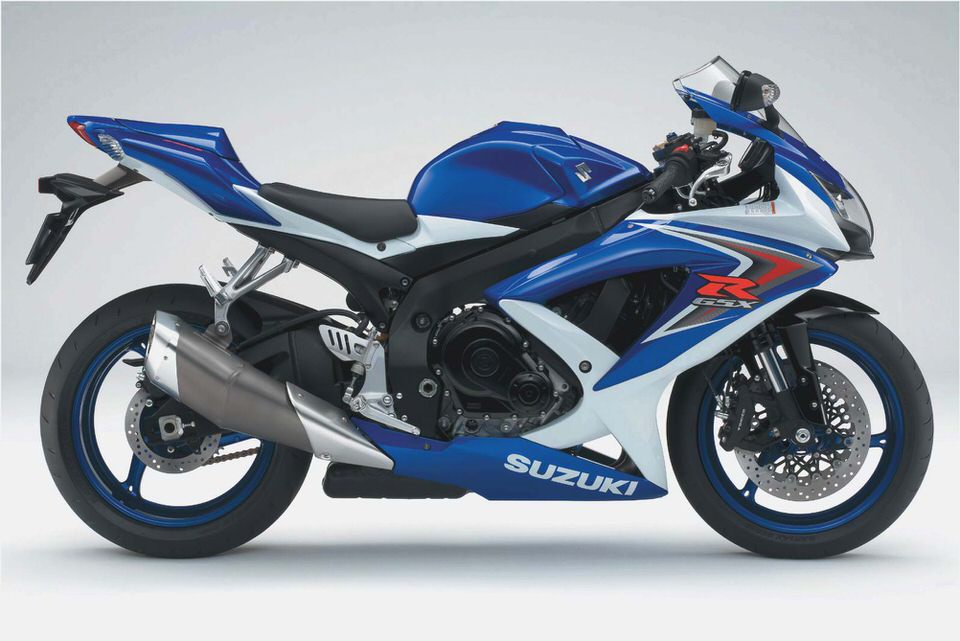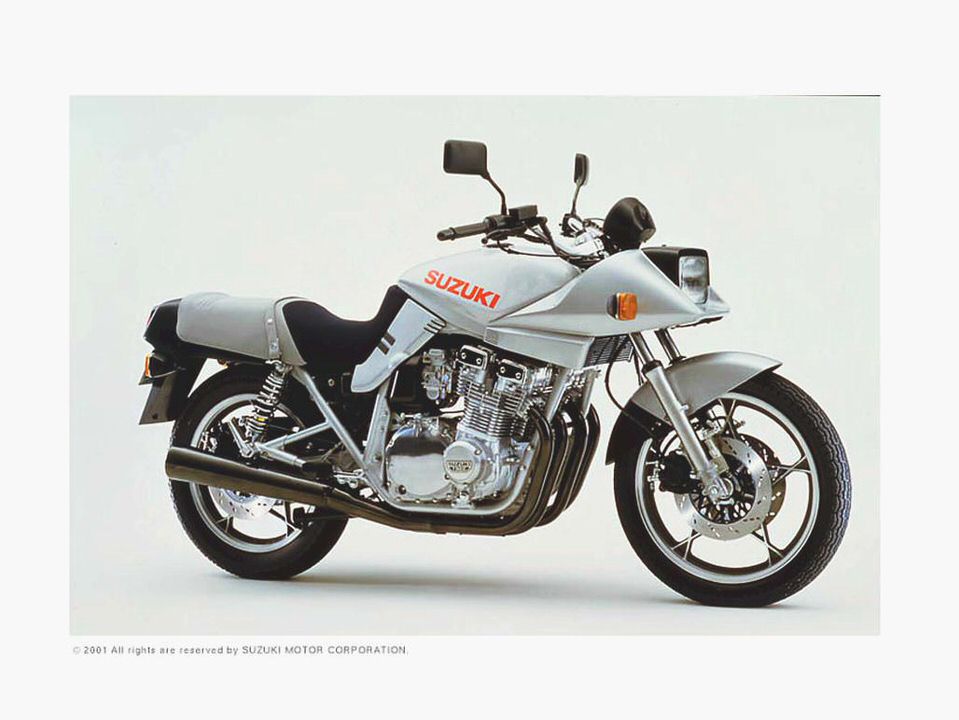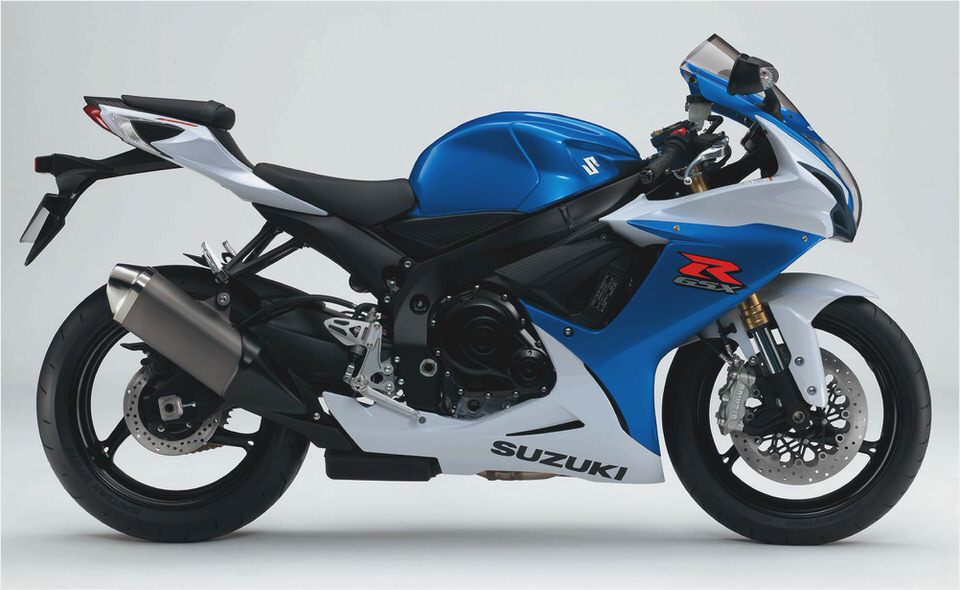 Test Suzuki Burgman 400 Motors TV
Suzuki M90
Suzuki GS1000
2008 Suzuki RM 250 – Used 2008 RM 250 at Motorcyclist Magazine
Classic Sport Bikes For Sale Archive Suzuki