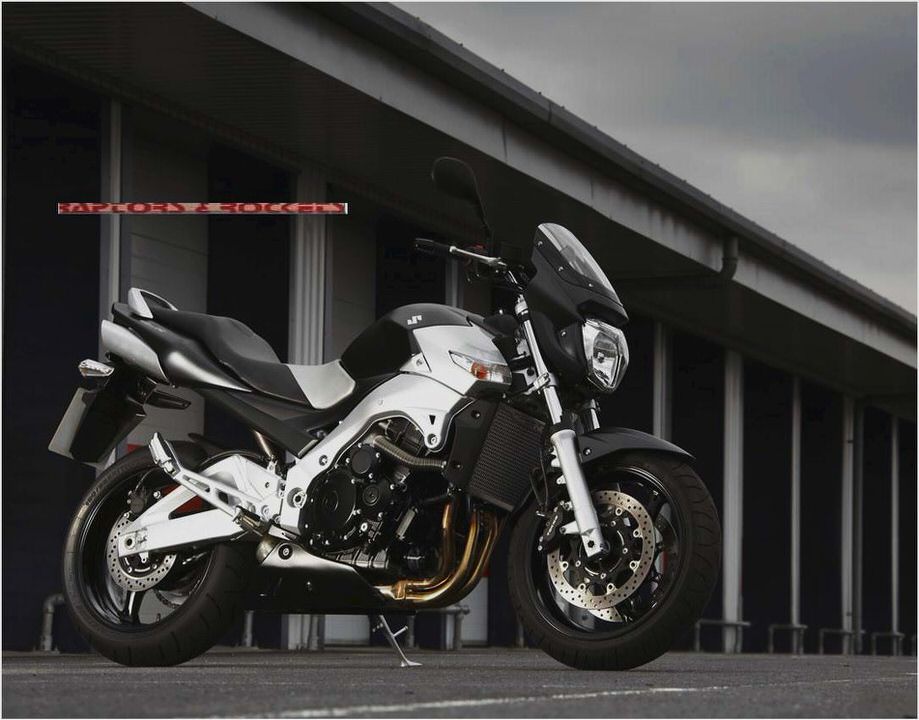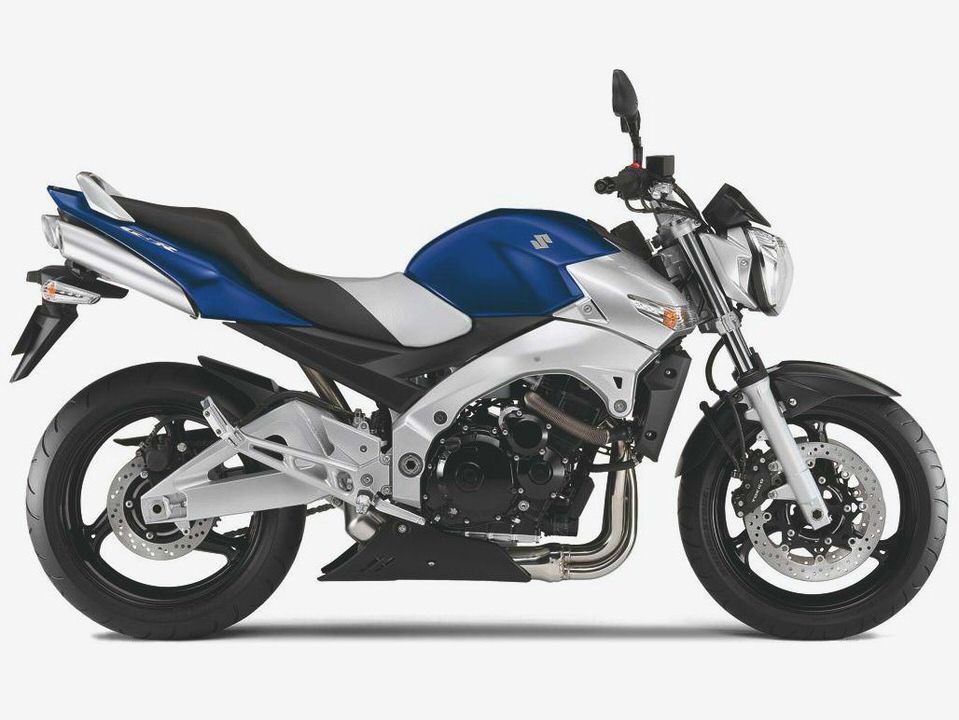 Owners' Overall Rating (16 reviews)
I traded in my Yamaha XJ6 for this bike which seemed the natural upgrade short of getting the FZ8. I look at this bike now and see the XJ6 lines on it and try not to think of the hurtful 'transformer' styling jibes that the XJ6 attracted! My reason for going back to Suzuki was the gear indicator as standard on most models (other manufacturers take note!).
My GS550 from the early eighties had one and they should have become a standard feature on all bikes (rant over!). For 'oldies' thinking of coming back to 2 wheels, this 750 has more than twice the power of the GS550 and probably 50% better fuel consumption. You'll read some negative press about a steel swinging arm rather than aluminium alloy – and that matters to the average Joe. There's more than enough grunt for the commute and country roads at weekend.
Let's face it, you only need a GSX-R if you're heading to a race track and forking out £140+ for those few hours of pleasure. Although the brochure states 58 MPG, I got 66 MPG from a recent run where I wasn't exactly dawdling about @ 2,500 rpm and 35 MPH. Both trip milometers have average fuel consumption in MPG which saves me doing a litre to MPG calculation at the pumps (nice touch Suzuki).
With 70 MPH @ 5,000rpm, The dealership claim that it'll indicate 152mph flatout if you've a mind to try that out on the public highway (who would do such a thing. ). In the 3 months I've had it I've done some 4,000 miles which contrasts sharply with my 6,000 annual average on the Yam. In short, this bike is fun and I want to be riding it at every opportunity. My dealership has 3 years free servicing and the Pirelli replacements front and back at that service have made things even better.
I should point out 2 negative points: 1. If this bike is pitched at the born again commuter/motorcyclist from the 70/80's, then we expected (and got!) a centre stand for our dosh. This bike feels lighter than the XJ6 and the side stand does not seem to lean either far enough forward or to the side which leaves me worried about the gale force winds in my works car park this winter. To rub salt in that wound there's no Suzuki or after sales centre stand that I can find on the net.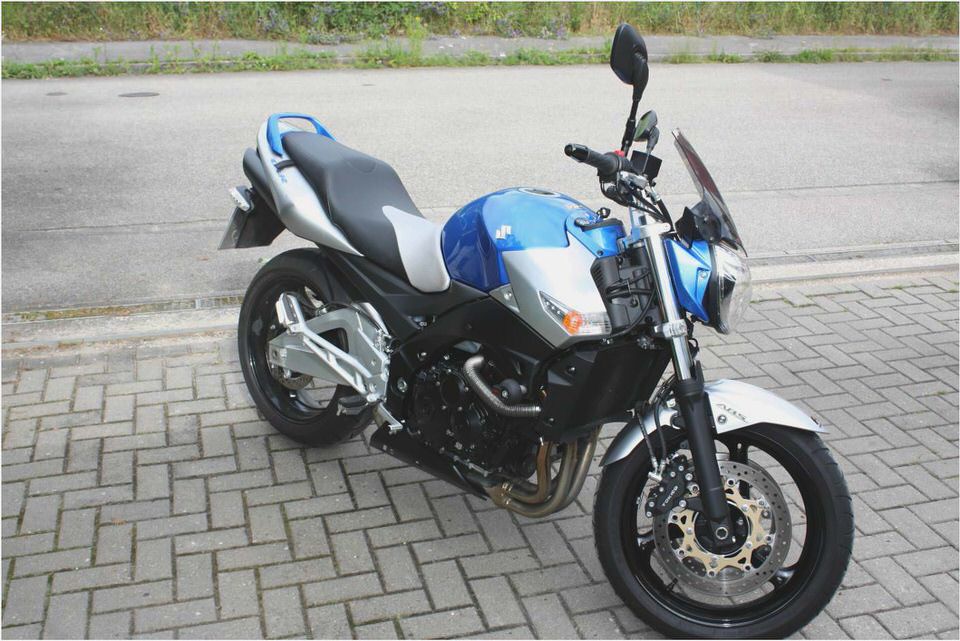 2. The Yam service was every 6,000 miles and the ridiculously overpriced valve check at 24,000 miles was £500 (those were 2010 quotes). Suzuki services at 3,500 miles and 11,000 miles respectively are twice as onerous. Now I know this engine is derived from a GSXR-750 but if you're not spinning it up to near 14,000 revs (GSR is11,250 btw) does it really need an oil and filter change every 3,500 miles.
The above having been said, if the other manufacturers are loathe to equip their models with a gear indicator, it'll be another SUZUKI for me in 3 or 4 years before I have to personally pay for the nightmare 22,000 mile valve clearance service. Paul M
I own this bike and i ride it hard on roads you can`t even imagine (here in Bulgaria we have them all ;)) And the only thing i can say for it is that I Love this bike. It does what ever u want to do and what ever u push it for. It`s light ,it`s sexy,it`s powerful enough. handles brilliant ,it`s fun and most of all it forgives your shit when you try them.
I would recommend this bike to everyone.
Talk:Suzuki TS series – Wikipedia, the free encyclopedia
F1 Honda 2006 Chinese GP – Team Integra Forums – Team Integra
New Page 1
Suzuki's early 1970's two stroke triples,GT750, GT550, GT380…
Ian huntly ttfan