The frame is YELLOW!
The prior owner decided long ago to powdercoat YELLOW the frame and just about everything else (triple clamp, pegs, wheels, swingarm, even rear sprocket!). He was going to paint the body a 'crackled' black (which sounds ugly to me). The bodywork is currently all either rough gloss black or primer grey (which in my estimation suits the yellow frame).
That prior owner did some things that need to be mentioned. When I bought it in 2000, the story was. he bought it in 86 while in the army in Germany and wanted to bring it home. He shipped it in pieces to meet size restrictions. The frame was too big so he cut it in two (below steering head section and near end of frame below seat). He had this competently welded and put back together in the US.
He then titled and registered it in Minnesota and said he rode it one year (1988) before deciding he wanted to make the frame yellow to be really unique (as if a Gamma isn't already) . So he took it all apart again and powdercoated it yellow but then couldn't ever put it quite back together. It was stored for 13 years. I bought it unseen as a basket case.
It was indeed.
There were things he didn't tell me. First, the motor contained water (at least the left side rotary valve chambers and left side of crank). It was clear from the straw and mouse nests in the airbox that it had been stored in a barn. The inside of the carbs was like a science experiment. Otherwise the bike's condition was like new (except YELLOW).
I took everything completely apart. The crank, which had rusty bearings was sent to Rick Lance for rebuild and true. He pronounced it better than new. I replaced the pitted and corroded left rotor valves.
I found that there was more reason for the prior owner take it apart again than I'd been told. It's clear that it must have gone down on the left, causing the shifter to break the gearbox case. The repair to the case is competent.
I also found that the outer clutch basket was missing teeth and the magneto rotor was damaged, so replaced both. I replaced many missing parts, like tail piece, steering bearings, bolts and bit. Fortunately I have an abundance of RG parts after keeping my own running for 15 years.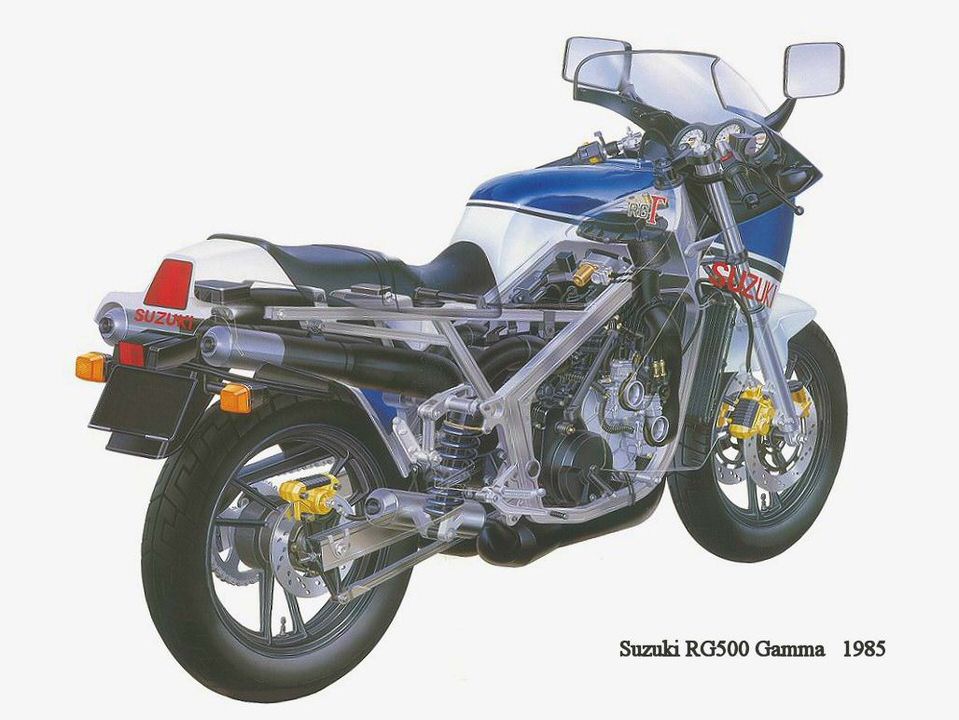 Last fall I finally got it running and roadworthy. It runs strong and civilized at low RPMs (unlike my RG). However it falls flat at 7000rpm when the powervalves open. because it is currently running very rich.
At my 8200ft altitude, it hardly needs the choke to easily start. I have only run it about 80km since rebuild.
And its for sale. I just don't need two Gammas (in addition to a TZR and dirt bikes) . Realistic offers considered. I am located in Nederland, Colorado.
Shipping, if required, is of course at the buyer's expense.
Email erik@edj.net . Further history on my Gammas can be found on my gamma page. other RG info is on my RG resource page. I also run an RG email list which is an invaluable resource for owning and maintaining these 2-stroke classics and can provide the buyer help finding any necessary parts or resources.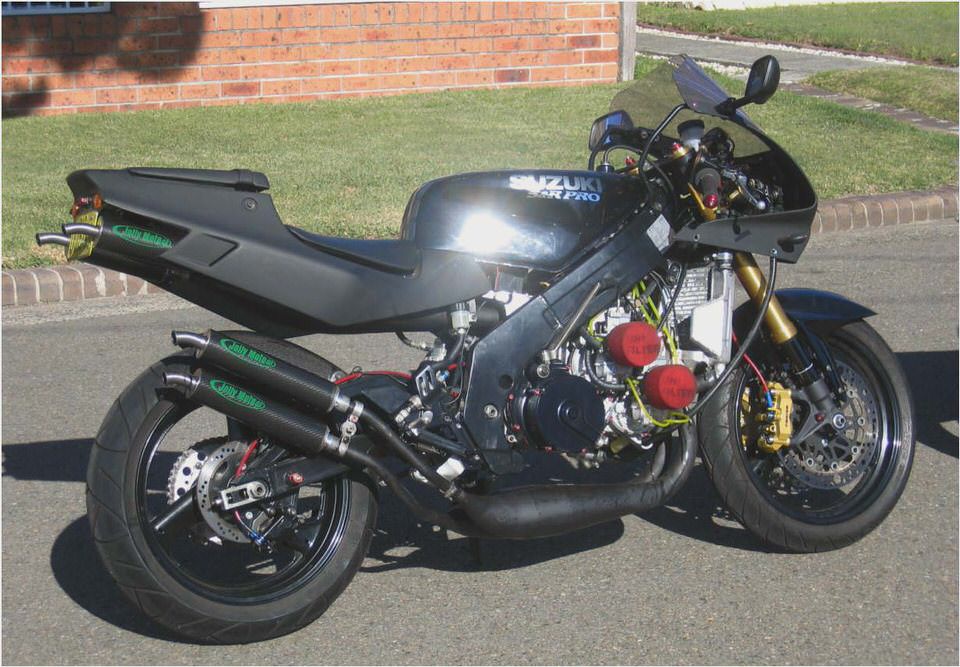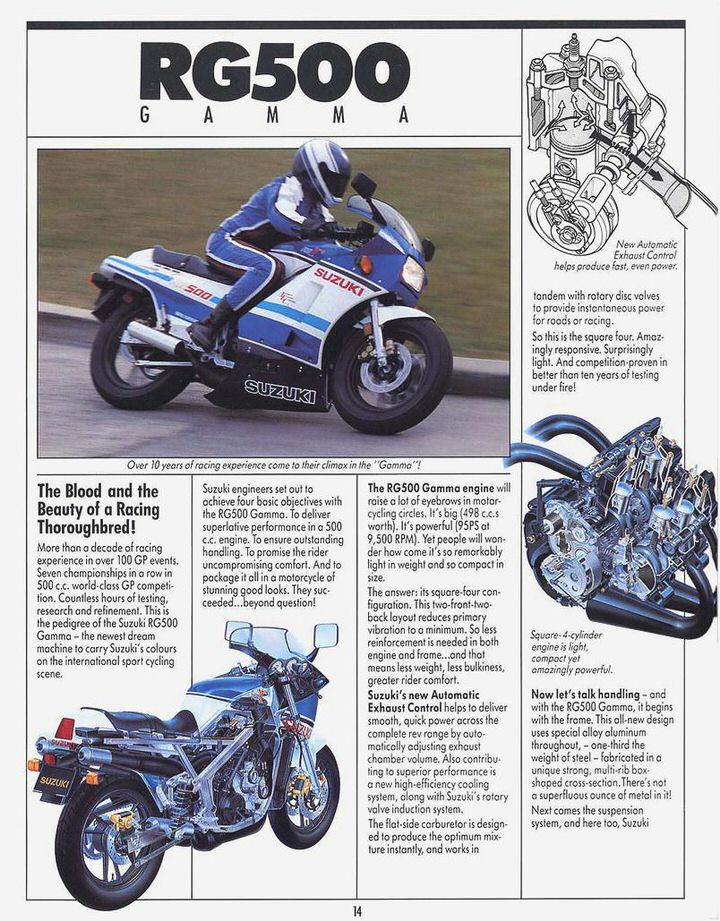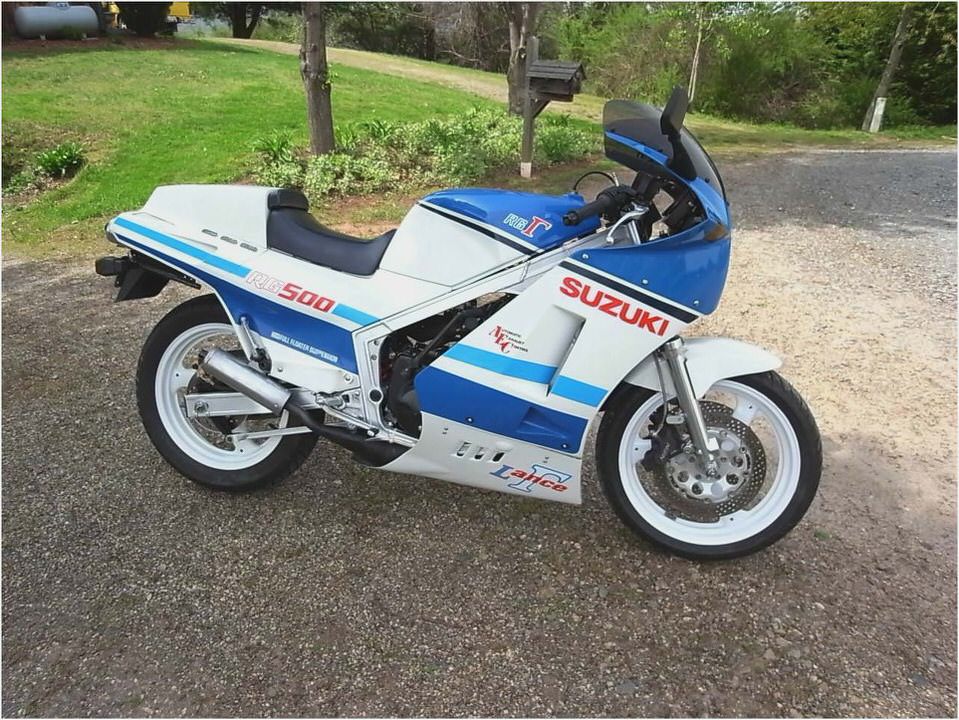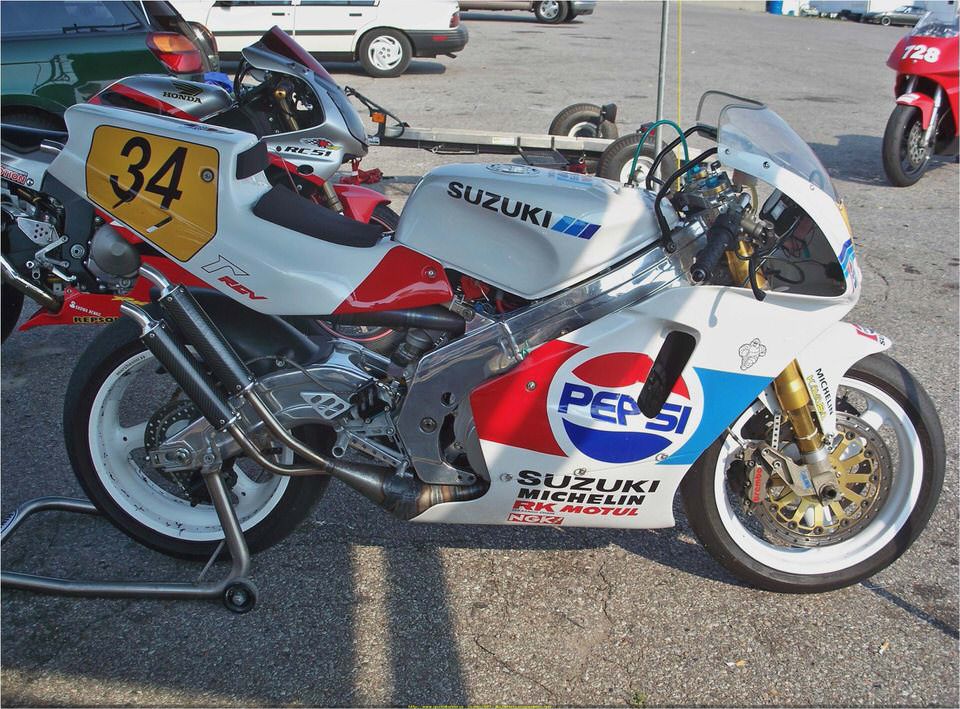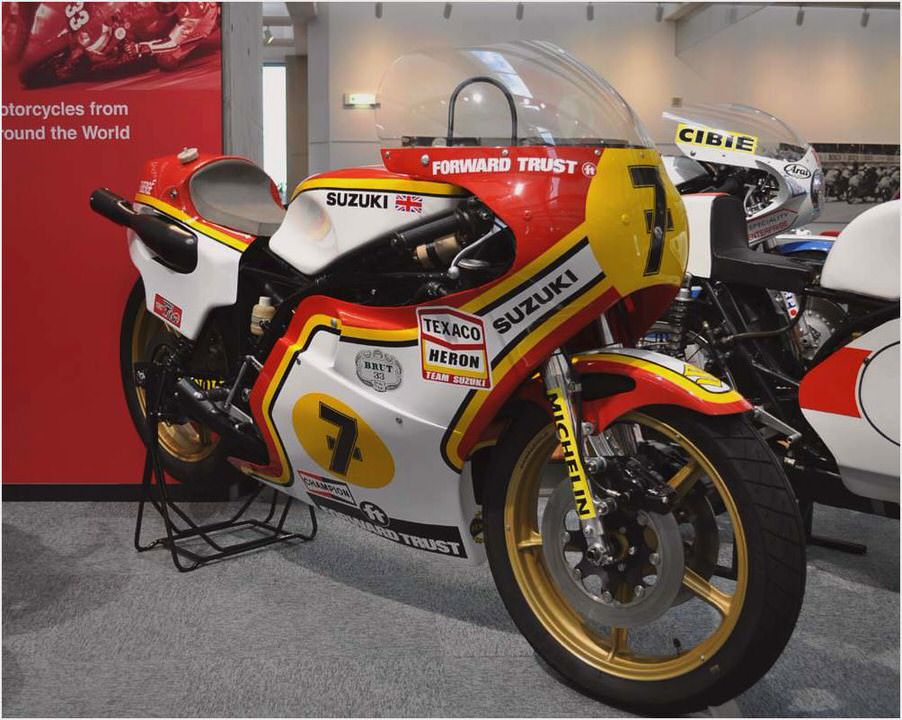 Suzuki Bandit 600s
Suzuki GSR 600
Suzuki ug 110 y hokuto This WordPress.com site is the bee's knees
Paul Smeeton's Bitzforbikes – Motorcycle / Motorbike parts and spares…
Used 2005 Suzuki Boulevard – Reviews, Prices and Specs at Motorcyclist Magazine