The Black Campbell
Review: Triumph Speed Triple 1050
Posted by blackcampbell under Motorcycles
I bought a 2007 Triumph Speed Triple a few years back when I was celebrating my first teaching gig at the University of New Mexico.  I had been impressed with the original release, and it wasn't until 2007 that i could afford (barely) to buy one.  Previous to it, I had been riding a 2001 Triumph Sprint RS that was my first "real" bike.
  Unfortunately, the low fuel light had come on for the RS, and you know…that just meant I needed a new bike.
My local shop, PJ's Triumph and Ducati (great shop for a bike, by the way!) set me up.  I was originally going in for something a bit more practical — the Bonneville — but if I want practical, I'll drive me Ford!  So I got a good deal on their demo…partly because it had a few barely visible scratches, partly because it was in Roulette Green, and no one was interested in it.
I rode the motorcycle home that night with 600 miles on it.  The motor's throaty, with that peculiar triple whine.  It was beefy, fast, and maneuverable.
  I called him Dionysus — because it was tempting and likely to kill me…just like the god of inebriation.
Dionysus has been with me almost three years and the bike has performed flawlessly.  There have been no issues with it, mechanically.  I did swap the Michelin Power Pilot tires for Power Roads, which I find grip just as well, and last a whole lot longer.
  Maintenance is every 6000 miles for fluids, and 12,000 for the vales, etc.  The 12k maintenance is a bit pricey — would have cost me almost $1000, but I purchased a maintenance plan with the $2000 PJ cut off the bike for her obnoxious color and "damage."
These bikes are finely balanced, and highly maneuverable.  The weight of the bike only really comes into play in aggressive riding, when you do occasionally have to muscle the bike through the corners.  (But then again, I'm still something of a novice having ridden for eight years, and having started at the age of 34.)  Dry weight is 420 pounds, but fully loaded it's closer to 470.
The 1050cc triple produces scads of power.  They put out about 130hp and 72 ft/lbs of torque at their peak (about 6-7000 rpm) and they redline at 10,000.  My bike dyno'd at a shade under 80 ft/lbs of torque, with a normal fuel map.  I love it.  The torque means no downshifting for a pass.
  I've snapped the throttle at 60mph and scooted past a line of cars at the century mark in sixth gear in under 3 seconds.  the guys riding with me were banging down the gearing just to keep up.
Granted, others with Ducati 1098s make me look anemic.
The bike has a 0-60 of 2.9 seconds.  It's not theoretical.  This cycle is, in normal British fashion, polite .  If you go easy on the throttle, it will treat you well and is very controllable.
  If you want to go punk, however, it will thrash with the best of them, coming off the mark with it's front wheel in the air.  Above 130mph, the front wants to lift badly, and when I redlined it in sixth, I was doing somewhere in the 150s.  (I wasn't looking at the speedo…I was too busy crapping myself!)
These Triumphs are on par with Japanese motorcycles for quality of manufacture, are just as fast, and often quicker off the mark.  And they don't look or sound like anything else on the road.
The styling on the newer Speed Triples hasn't changed much.  The exhaust is a bit more sleek (but I like these better), and the wheels are a bit prettier.  There's also a nice cowling around the radiators that makes the lines flow a bit better.
UPDATE: Well, I've run into a problem that apparently is common for the 1050 motor — the electrical system takes a dump at about 4 years/17-20,000 miles in.  I started having trouble with the battery last month.  Got back from Scotland and the bike ran for two days, before the battery died.  Replaced it.  Died two days later — it's the rectifier.
 Replaced.  Two days later it dies again — the stator.  Total cost will be about $800.
My local mechanic and bike shop guy have seen this a bunch in the Speed Triple, and on one Street Triple.  When the electrical system goes, the whole damn thing cascades.  It's been annoying enough I'm thinking of getting rid of my Speed Triple and moving over to either a Bonneville or a Moto-Guzzi V7 Cafe.
 I will wait to see if the bike is reliable for the next few months, but anymore troubles and it's gone in favor of a used car or bike.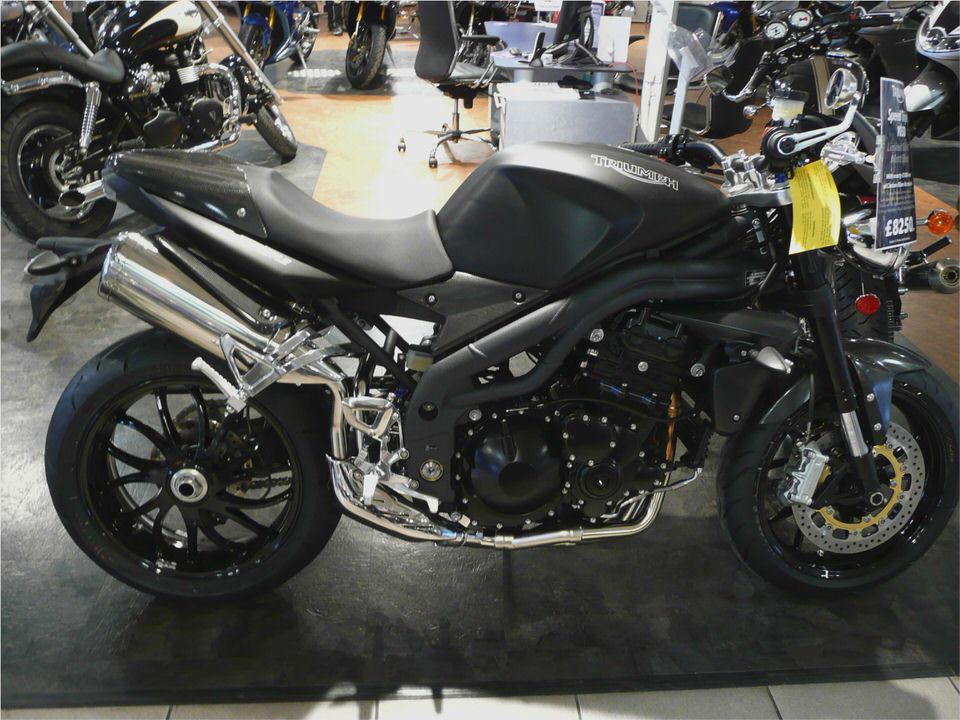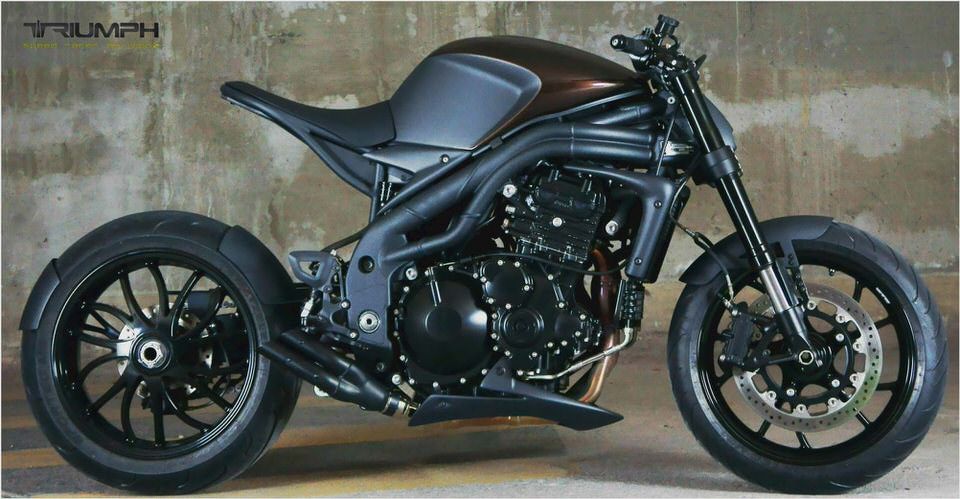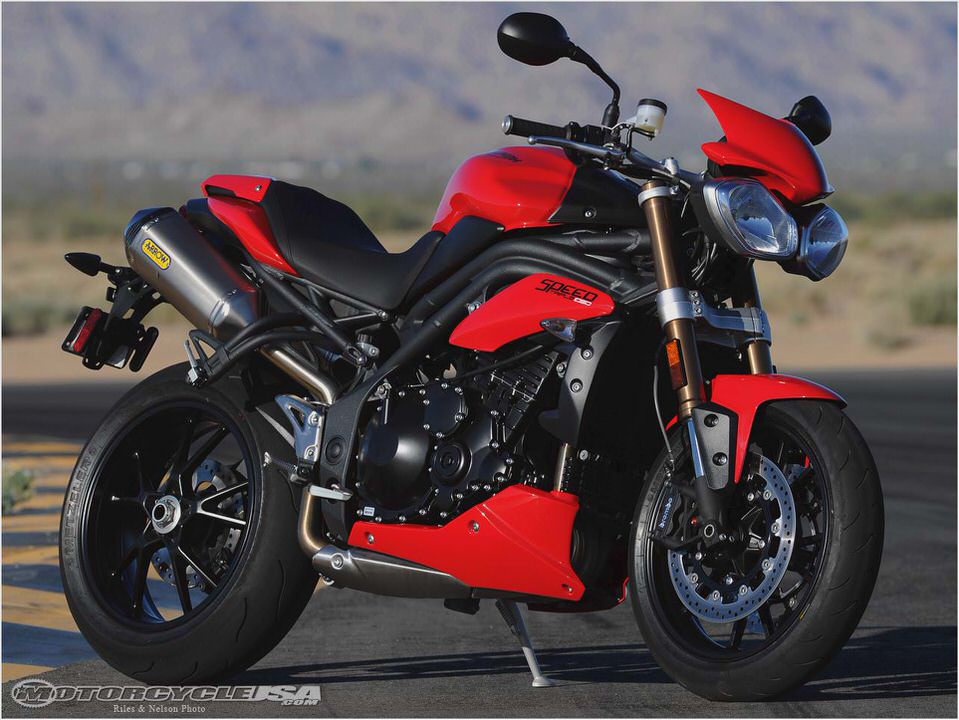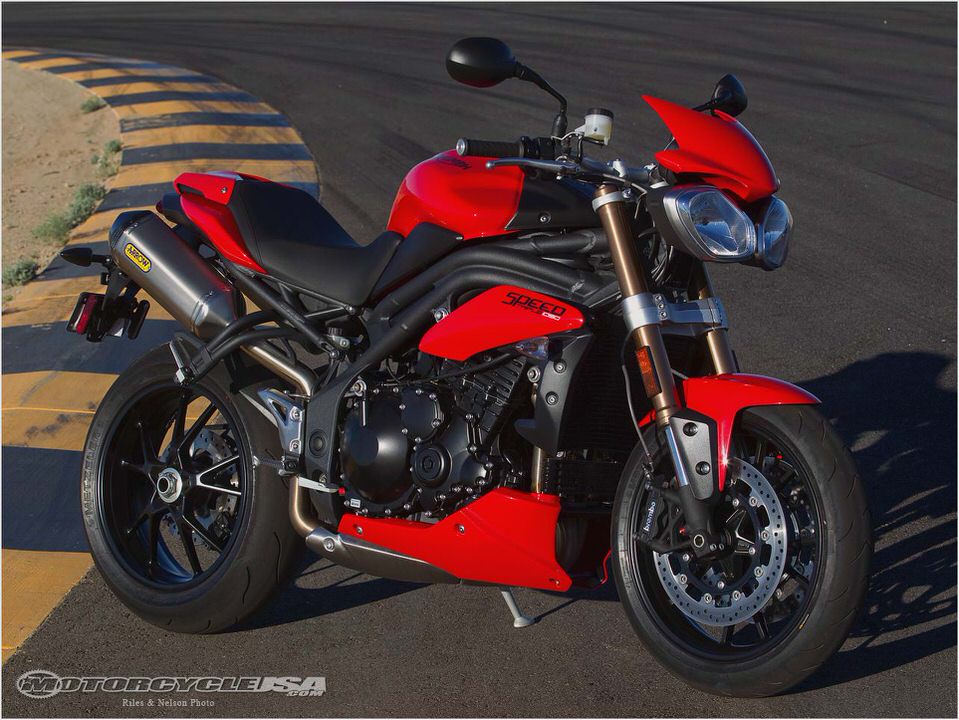 Ian Chadwick's TRIUMPH SPRINT ST review
First Ride: 2001 Triumph TT600 –
2010 Triumph Bonneville motorcycle review @ Top Speed
2003 Triumph Rocket III concept, prototype, spy shots
Triumph Street Triple – webBikeWorld