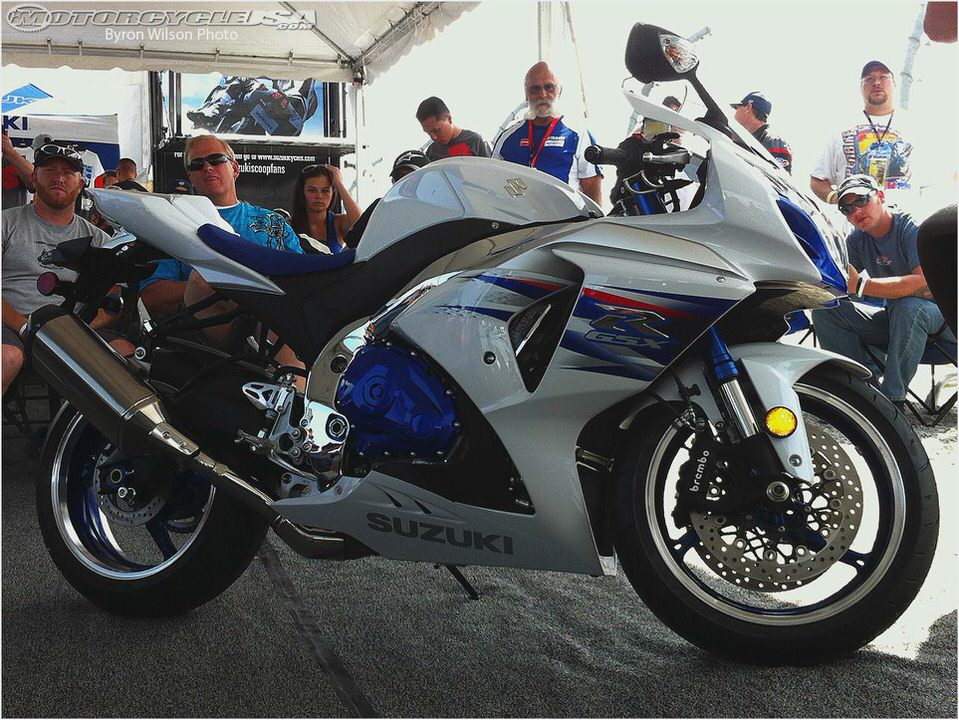 Suzuki to stop selling autos in Canada
Almost 30 years after entering the market, Suzuki Canada Inc. will no longer sell automobiles in Canada after model year 2014.
Suzuki Canada Inc. announced Tuesday it will stop selling automobiles after model year 2014
Following a similar move announced in the U.S. last November, the Japanese automaker said Tuesday it would be realigning its business operations in Canada to focus instead on its motorcycle, all-terrain vehicle and marine division.
"[Suzuki has] been monitoring market conditions carefully and, after reviewing the long-term viability of automotive production for Canada, [Suzuki Motor Corp.] concluded that it was no longer feasible for it to produce automobiles for distribution and sale in the Canadian market," the company said in a statement.
Suzuki sold nearly 5,500 vehicles in Canada last year, down three percentage points from the year before. Those declining numbers came despite overall auto sales in Canada improving nearly 6% year-over-year in 2012, according to figures from DesRosiers Automotive Consultants.
Suzuki held roughly same market share as Volvo at 0.3% of overall sales in the country in 2012, DesRosiers' figures show.
Suzuki's sales have, however, tumbled nearly 30% in the first two months of 2013, far outpacing the declines of the broader market at nearly 3%.
Suzuki Canada's [SCI] decision to halt auto sales in Canada follows a similar decision last November in the U.S. after the American Suzuki Motor Corp. filed for Chapter 11 protection in the face of dwindling sales and high foreign exchange.
Bernard Swiecki, senior project manager at the Center for Automotive Research in Ann Arbor, Mich. said Suzuki's vehicles were also not tailored to the U.S. market in the way the vehicles of its Japanese competitors like Toyota, Honda, Mazda and others were.
"It's a combination of two things: They had a product lineup that needed to be extended and updated, combined with a really significant downturn in the market during the times of the recession," Mr. Swiecki.
He said the Suzuki Kizashi had developed a bit of a "cult following" in the U.S. and received some positive media attention.
But that same engineering wasn't applied to a wider portfolio of products in the U.S. to attract a broader customer base there, he said.
"When the recovery occurred post-recession, the companies best poised to take advantage of that recovery were the competitors who had fresh product out there. They weren't well positioned to take advantage," he said.
As a result, the American Suzuki Motor filed for bankruptcy protection on Nov. 5, 2012, with roughly $346-million in debt at the time.
Suzuki Canada said Tuesday it would honour all warranties, and auto parts and services would continue to be provided to customers without interruption through its warranty and service dealer network.
It also said it would give dealers 12 months to make the transition, and would continue to import and distribute automobiles during that time.
It also noted it was not entering a court-supervised restructuring in Canada.
"SCI's financial and contractual commitments will be honoured through and following the transition," the company said.
2008 Suzuki KingQuad 750 Review
Suzuki V-Strom 650 – Wikipedia, the free encyclopedia
The nature of David Suzuki – Yahoo News Canada
The Dirt Bike Guy: 2013 Suzuki DR-Z400SM TwoWheelMania
Suzuki GS 750 CQ…Clark Here