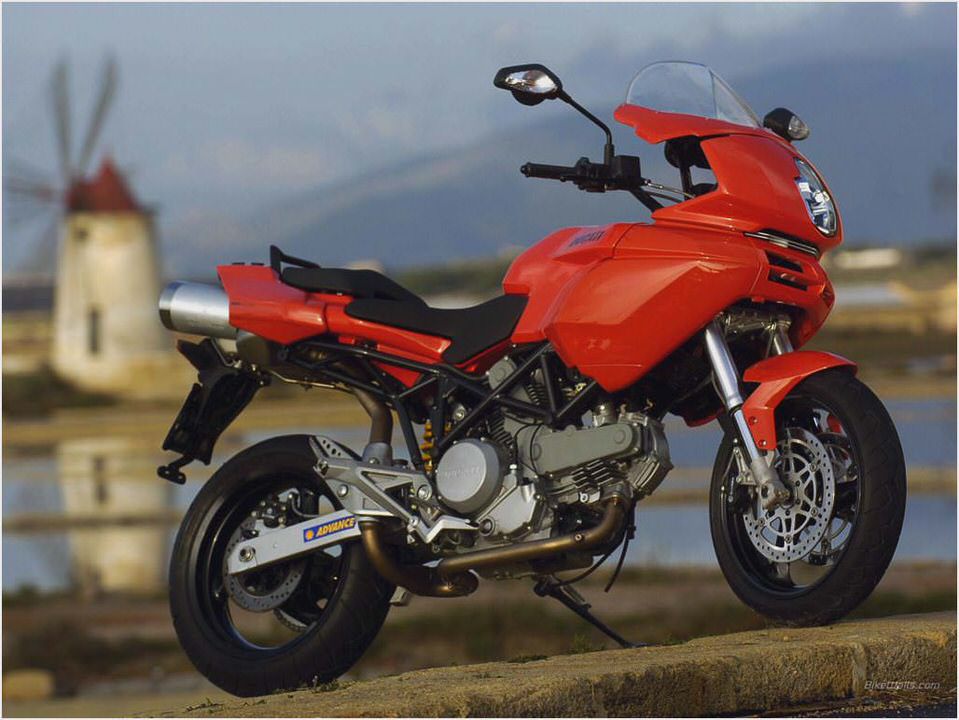 DUCATI MULTISTRADA 620 test
Intro: The little sister
It is difficult at first to differentiate between the two- the 620 and the 1000. Released at the start of the summer- this ministrada is somewhat of an imitation of the larger model. But far from being a 1000 wannabe- this is a bike that firmly deserves its place in the multistrada family.
Esthetique: A bike that has opinions divided
When the larger Multistrada was released- its unusual styling divided the bike community down the middle- the fans and the sceptics. As we might have expected the 620 is equally as surprising. It-s based on the Multi design that has given the critics plenty to write about in recent times. As we do the tour- we also find the characteristic ballistic exhaust which confirms the Multistrada genes.
The 620 does not take on all the features of its big sister- with the dash kept to a strict minimum- without even a petrol gauge. Gone also is the single-sided aluminium swingarm in favour of a more traditional radius arm.
Motorization: A kind monster
The Multi-s engine comes from the Monster. It-s a 620cc twin-cylinder L- with electronic injection. It-s a bit of a Ducati classic. On paper- the 620-s performance is a long way off that of the 1000. The engine peaks at 63hp with 5.7mkg of torque at 6700rpm.
While the character of the 1000 may be scary to some- the 620 is easily tamed. But be warned- this is not a bike that is short on puff. It is quite impressive between 5000 and 8000rpm.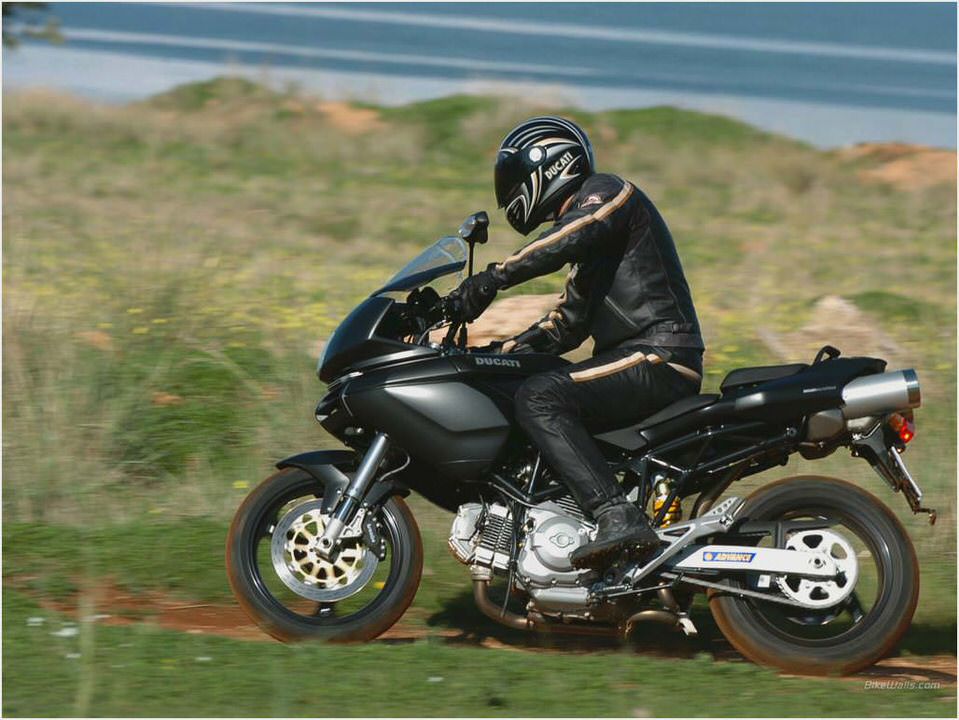 Another pleasant surprise that will please the less experienced is the lack of an engine brake on the twin cylinder. Also- Ducati fits as standard an anti-dribbling system- so there is no need to worry about the rear wheel sliding when changing down through several gears.
On the road: Between a trail and supermoto
The first thing we can say is that as soon as you sit on board- it becomes clear that this is a trail bike- despite its appearance. The position is relatively straight. Your legs aren-t folded and the handlebars are wide. The small Ducati is quite high- perhaps a little too high in fact.
And as for passengers- they had better not suffer from vertigo- When put through tight bends- the Multistrada is highly effective- and its rigid chassis aids its handling. In second or third gear the bike is nervy- playful and anything but scary. While the little Multistrada costs -2000 less than its big sister- it is still expensive for its class at -6000. But that is possibly the price of being different among a class of bikes that is highly competitive- with the Pegaso- Scarver and XT.
There is the obvious lack of a few practical elements- but this is a Ducati. It is Italian and above all- the Italians prefer a bike with character and style to one that is practical.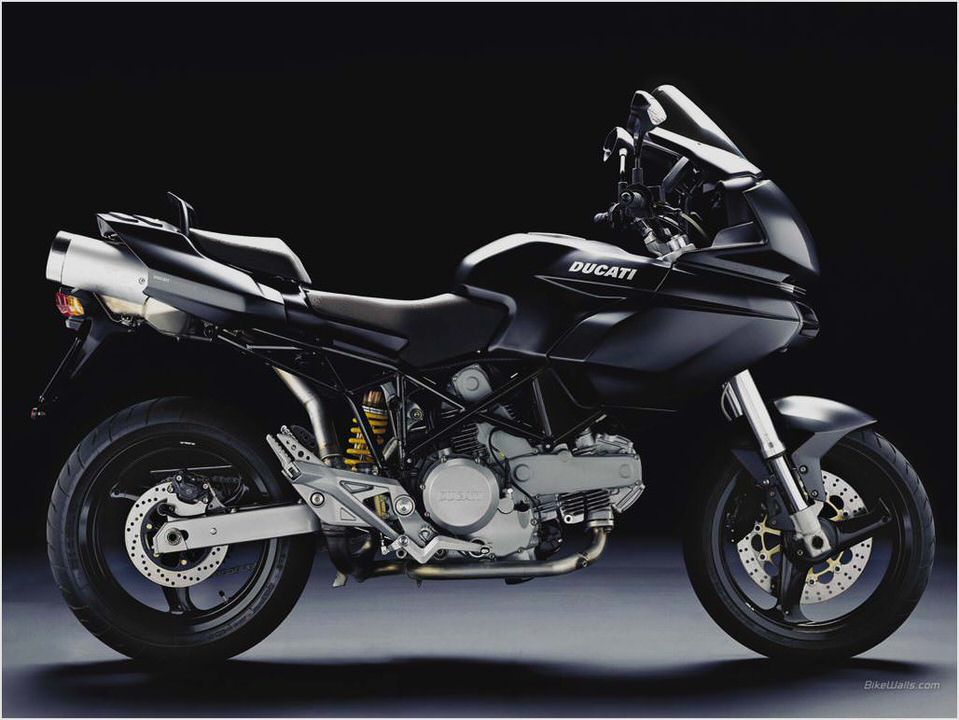 Ducati 749 Reviews – MotorcycleSurvey.com
A Legend Is Born in the Ducati – Autos – Motorcycles
1940S_1950s_Ducatis
Ducati Multistrada 1200 S Granturismo Test Every Bikes News
Ducati Cucciolo