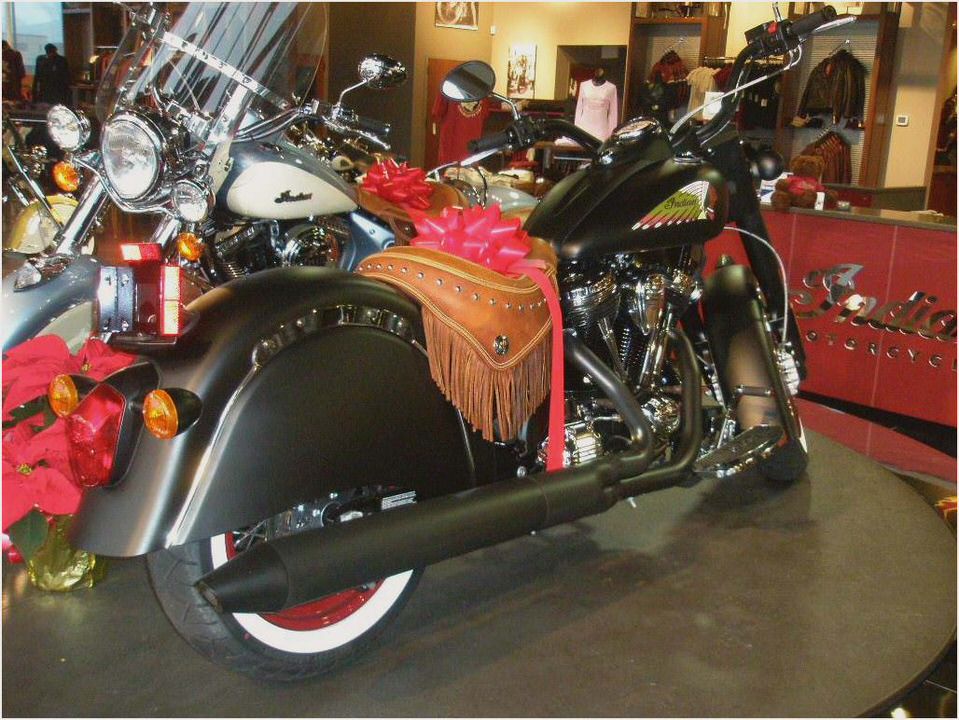 1302-crup-100-o+motorcycle-cruiser-buyers-guide+specification-sheet.jpg
Already? Seems like we were just basking in the glow of a balmy Indian summer and a great late riding season, and now, zing. the holidays are upon us. I'm reminded by the loud thunk of our annual Buyer's Guide in my inbox—it's a hefty chunk of a project that somehow manages to shove its way into every part of a magazine guy's day. It's all good though, because if nothing else, it serves as a barometer of the industry's health.
The 2013 edition of the Motorcycle Cruiser Buyer's Guide doesn't quite break the 100-model listing mark, but it comes pretty close and if you ask me, that's a good reflection on the current state of the motorcycle market.
Some recent data I've seen backs that up; Harley stated in its First Quarter 2012 Earnings report that sales of new bikes worldwide for Q1 were up over 20 percent compared to the same period last year, and Victory touted numbers closer to a jump of 40 percent for their 2012 Quarter 1. Impressive stuff.
But while most indications are that the industry's slide bottomed out last year, many cruiser manufacturers are playing it safe, stocking lineups mostly with carryover models and meting out just a few new bike debuts. Harley's sole new model is the CVO Softail Breakout; understandably, the Motor Company seems to be more focused on its big 110th Anniversary in 2013.
Victory added several early-releases for 2013, the Judge and the Boardwalk, along with the usual complement of Ness Series bikes. Star is making hay about its newest model, the V Star 1300 Deluxe, which looks to find a slot in the middleweight bagger niche. Meanwhile, Moto Guzzi announced a big California 1400 cruiser several months back, but we haven't heard a peep from them since.
Indian Motorcycle has also gone through the motions for 2013 with the Vintage Limited Edition, a blinged-up Chief that'll fill the slot while new Polaris-designed models are being prepped for next year.
Other manufacturers have chosen to make do, which in some cases means bringing back previously omitted models. Suzuki has done just that with the C50—the base model that missed 2012 so the tarted-up C50T Classic could appear (it isn't in the lineup for 2013). Suzuki has also brought back the middle-heavyweight M90 power cruiser, missing for a couple of years now.
Newcomers to the Guide this year include Russian sidecar maker Ural, which, like Royal Enfield, is making remarkable inroads into the U.S. market by trading on ages-old technology. We feature its two-wheel Solo model here.
Otherwise, the Guide's structure is the same-old same-old, with manufacturers listed alphabetically and models following in order of price. Our listing contains companies that design proprietary motors, and we mention whether there was a price increase or decrease to carryover models. There's also a big Specifications chart at the end with data for each model, as well as contact info for the manufacturers.
So kick back and settle in with our annual guide to the cruiser world. It's gonna be a good year.
DUCATI Diavel /Dark /Carbon
$17,695–$20,495
If the Diavel is indeed a cruiser, it wouldn't be the first to be badged as such by Bologna (the 650cc Indiana debuted in 1986). But the Diavel is far more evolved, sporting ABS, Traction Control, and a retuned version of the 1198cc Testastretta mill that pumps out a claimed 162 hp—all this while rocking a 30.3 inch seat height, and weighing less than a Sportster. The devilish machine comes in several packages: The Dark is blacked-out, the Cromo adds shiny stuff, and the Carbon brings textured carbon weave componentry.
**Harley-Davidson CVO Ultra Classic Electra Glide
$37,599–$38,599
** For all you dedicated—and well-heeled—long-distance fans, the CVO Ultra Classic Electra Glide represents the finest expression of the Electra Glide ethos. This one ticks all the boxes, starting with a Twin Cam 110 Screamin' Eagle powertrain in a Touring platform, plus voluminous storage space. Then add the bling: a zumo 660 GPS, dual-control heated seat, Harmon/Kardon Advanced Audio System with BOOM Bagger speakers plus Sirius/XM radio and 8-gig iPod nano, ABS, and lots more.
For 2013 there are four exclusive paint schemes, including a 110th Anniversary edition in Diamond/Dust/Obsidian with Palladium graphics.
Indian Chief Springfield Road Test & Review Motorcycle Cruiser
Baba Words, The Master's Glossary, Complete
2014 Indian Chief Classic: On the Road
Schebler Deluxe DLX 108 Indian Chief Carburetor Body (12/29/2011)…
2014 Indian Motorcycle Review: Chief Classic, Chief Vintage and Chieftain