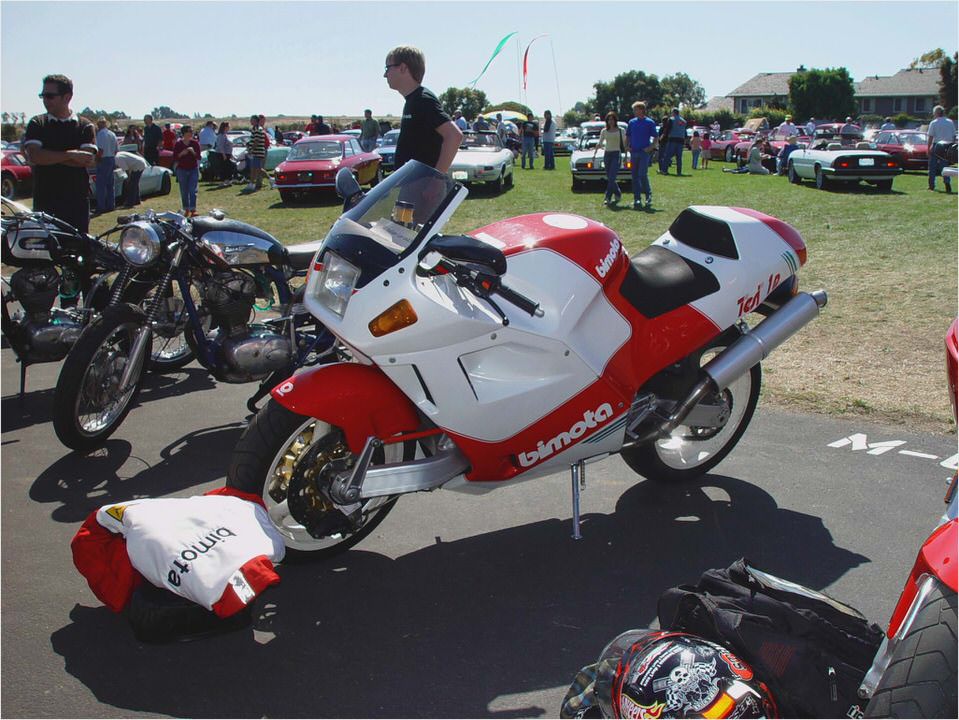 The bikes that time forgot – Bimota Tesi 1D
Few bikes can render a group of battle-hardened, launch-weary and professionally cynical bike journalists silent in dumbfounded awe, but the Tesi is one of them. When it was rolled out of the van at Brands Hatch a hush descended as we simply stared at it.
Beautiful doesn't even come close. Even snapper Oli, a man who'd fail to raise so much as an eyebrow if Valentino Rossi rode past him on a unicycle singing the Italian national anthem was impressed. You can't ride it, he said, punctuating the silence.
It's too perfect.
He had a point too because never have I been as scared of damaging a test bike as this one because you almost can't even put a price on the Tesi. It was the first ever production bike with hub-centre steering and even now is only one of two to ever make it onto the market. Just 250 were ever made, and even if you wanted to buy parts for it, the poor fortunes of Bimota in the years since its launch mean you can't because they just don't exist.
Talk about an iconic bike. For years Bimota persevered with the idea of a forkless front end, first titillating the world with a racing prototype in 1983 before finally unleashing the production version eight years later. The Tesi had arrived, and everyone was excited.
The most incredible thing was that Bimota had produced the Tesi at all. For years engineers had been harping on about the benefits of removing front end dive on the brakes by isolating braking forces from steering and suspension forces, and an assortment of race bikes had broken cover with a fair degree of success. The fact it was Bimota, a tiny Italian company of just 60-odd employees who made the jump into production ahead of any of the major manufacturers and their comparatively infinite resources is nothing short of remarkable.
So why didn't the Tesi take off? Two reasons. The first is hub-centre steering is infernally complicated not only to design and build, but also to run and service which all makes for some serious extra expense, not just for the manufacturer but for the owners too.
And with the bike already costing over 20 grand, people loved to look at it but there weren't many who could actually afford one. Secondly, Bimota build some of the worst motorcycles on the planet and had the Tesi ever been a sales success it would probably have sunk the company overnight in warranty claims.
You see Bimota are gutsy, gifted and have turned out some of the most incredible looking bikes known to man. When these bikes have worked, on occasion they have been spectacular, especially in the handling department. Problem is, they rarely work.
And by this I don't mean they splutter a bit when cold or the electrics play up now and again – although they are prone to all manner of gremlins and parts falling off when they do run – I mean they genuinely don't work. And our Tesi was no exception.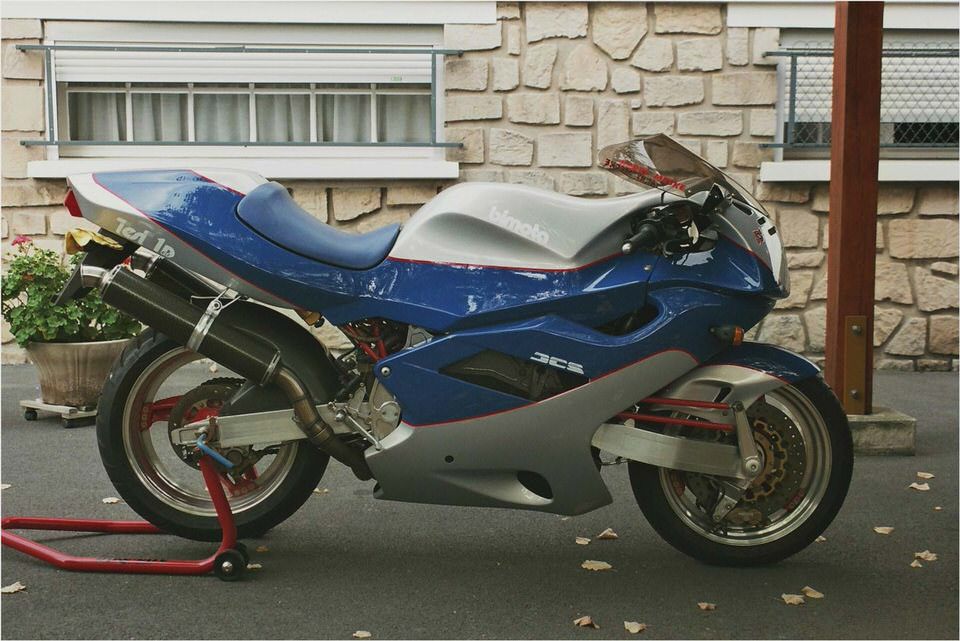 This particular bike has had more love and pampering from its owner than a Crufts poodle. It lives in a dehumidified, warmed garage, has never seen clouds let alone rain, and when it so much as needs petrol just about the only qualified technician in the country is called in at vast expense to tend to it. It has just 660 miles on the clock. It fired up when we stowed it into the van, and a day later at the track.
Nothing. The starter turned but nothing fired.
We bumped it endlessly, we checked everything, we bumped it some more. We called the owner to see if we'd missed something daft like an immobiliser. We bumped it some more. It never fired once.
There we were with one of the rarest bikes on the planet, a bike we'd all dreamed of for years, with a dry and empty Brands Hatch and the best we could do was roll it down Paddock Hill like a home-made go-kart.
But that's Bimotas for you. I tested the legendary 500cc two-stroke V-Due once a few years back, well, I say tested, what I mean is I spent a day trying to start it at a racetrack and that never started either. The same goes for the supposed WSB homologation machine, the SB8R which I also spent a day pushing around another paddock.
Three perfectly-prepared Bimotas, and all three of 'em inexplicable non-runners.
Someone at Bimota is certainly tainted with genius to develop bikes like the Tesi, it's just a shame their intentions are so far adrift from their production capabilities. If they made a wheelbarrow the handles would probably fall off.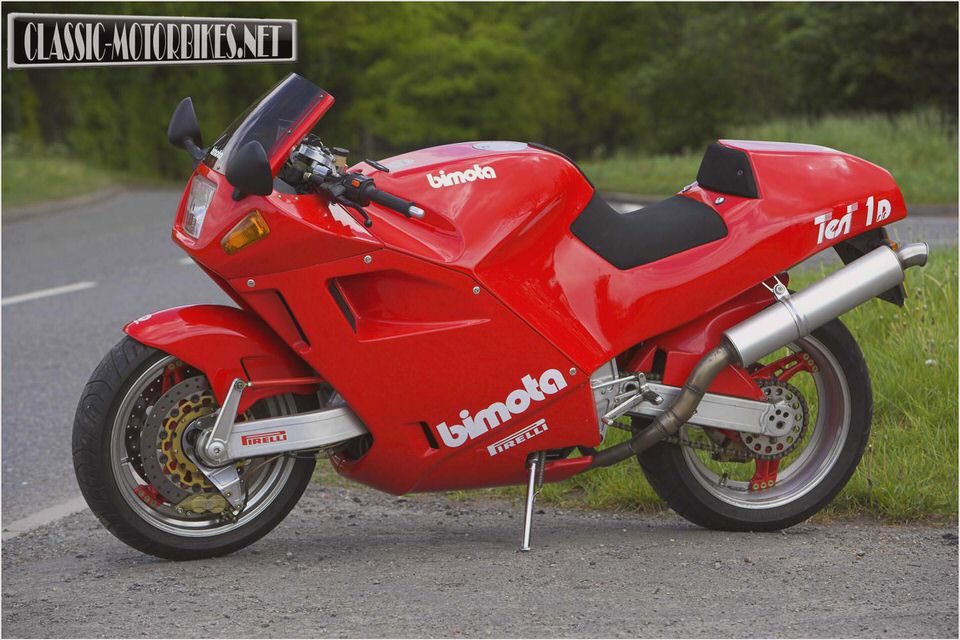 World Supersport Championship underway with another Ten Kate Honda win
2007 DB6 Bimota Delirio Super Fast, Super Strong Cool Bikes
2013 Bimota DB6 Delirio motorcycle review @ Top Speed
Visitors bikes page 3l
Aprilia Tuono Factory-Aprili